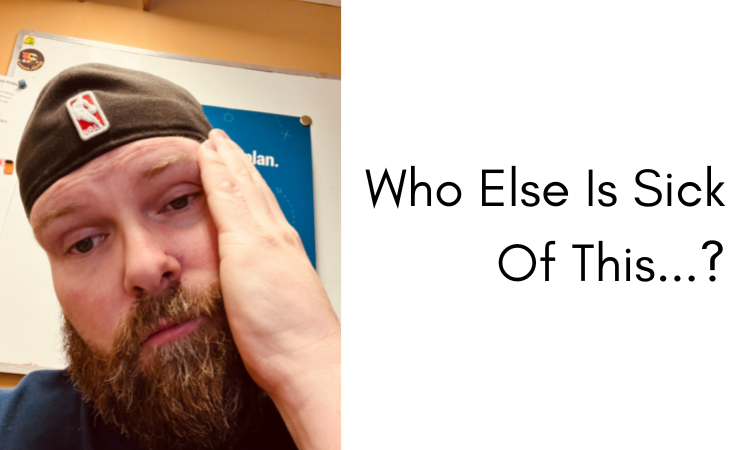 You just have to laugh.....
This is a topic I've brought up before and usually, all you can do is smile. I'm sure you'll recognize it, it's quite standard in the crypto space...
Crypto influencers, publications and talk heads....Screaming crypto snd Web 3...Yet never seem to be, products of their products.
Today I had a good laugh thanks to @coingecko and yeah, I can even tag them here because they actually have an account on Hive. When they were just getting started, they posted here all the time...Now, like basically every crypto publication and influencer out there, they stick to Web 2.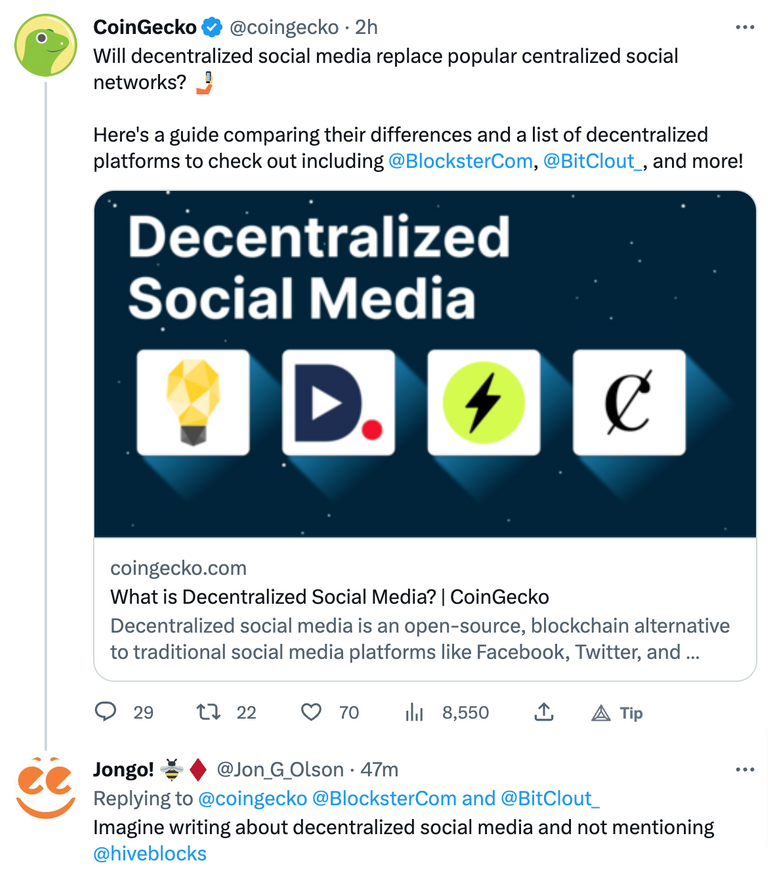 Here's the link to their glorious Tweet if you feel like reminding them...To actually practice what they preach!
This is just the funniest thing to me in all of crypto....
And I'm not just picking on Coingecko. This is across the board.
You'll see talking heads whine about how crypto is never respected or on traditional social media, complaining about the price...But see if they actually, heaven forbid, use decentralized social media like Hive and it's crickets...
Personally, I've had enough...I'm going to start calling them out. And who am I, I'm a nobody in crypto but you know what I am...Someone who actually practices what I preach. It's just warped when I see this constant spew from these people, who all claim to be pro-crypto...Yet never actually use...Crypto!
Especially a true decentralized social media solution like Hive.
We must be doing something wrong...It's got to be us right?
Or maybe, just maybe...These people don't really care about the 'decentralization' that crypto promises? Maybe they are just here for likes and keep feeding the beast that is traditional social media. Anything for likes I guess....
This goes back to something I've believed in for years in business...
If I'm going to 'recommend' a product or service, I'm going to embrace it all. I want to truly be a product of the product I'm 'pitching' because it shows the people watching, I believe 100% in the product or service.
Maybe that's what it comes down to....
They believe in Bitcoin, as a store of wealth....Because I'm not sure what else you can do with it?
They believe in Ethereum, because they bought in at 10 bucks.
They believe in the latest greatest blockchain that has zero fees, because they got a cut of the founder stake.
Just insane.
Beware of the wolves in sheep clothing especially here in crypto. There's lots of really smart people out there, that aren't here for the tech lol They are here for the likes. They are here to continue to feed the beast and make sure true decentralized projects like Hive continue to be ignored.
Maybe it's time...We stop being silent. Maybe it's time we call these talking heads out and let the world know that Hive is....The project they are talk about, yet never use.
---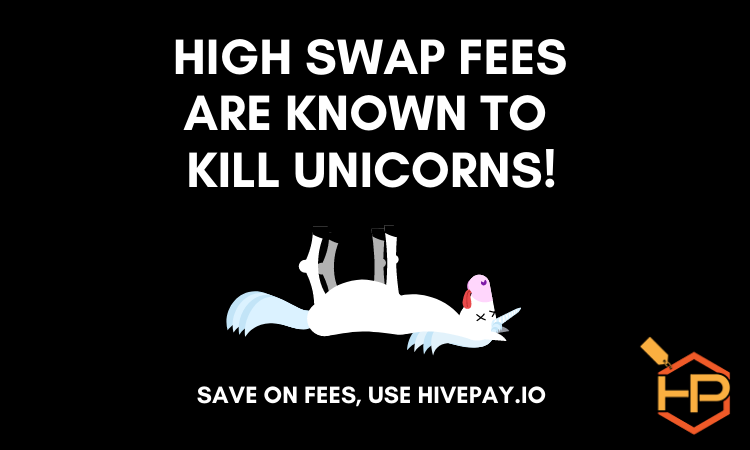 Save BIG on all your Swap.Hive / Hive needs with HivePay:
Vote for our Witness Node (clicktrackprofit) On..
Hive:
https://peakd.com/me/witnesses
https://wallet.hive.blog/~witnesses
Gift and tip CTP tokens to awesome content creators using the brand new @CTPtips Bot!
Stake CTP and use the prompt !CTP to gift tokens to your favorite creators!