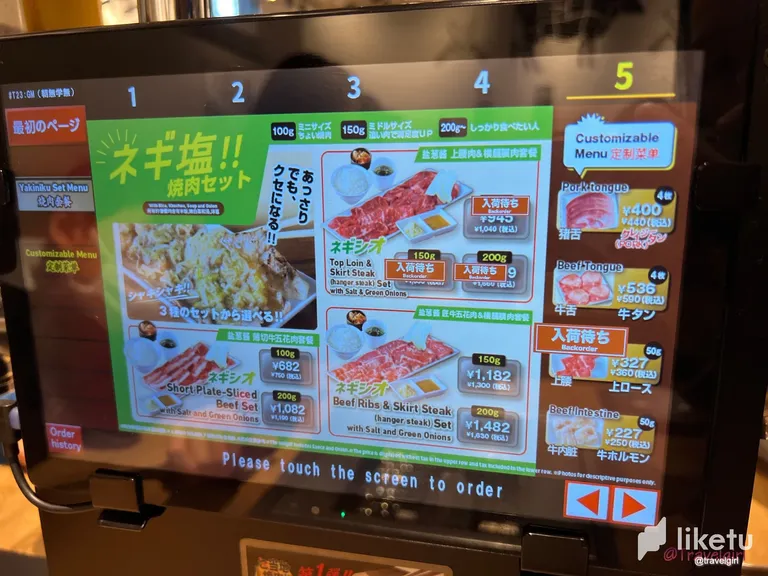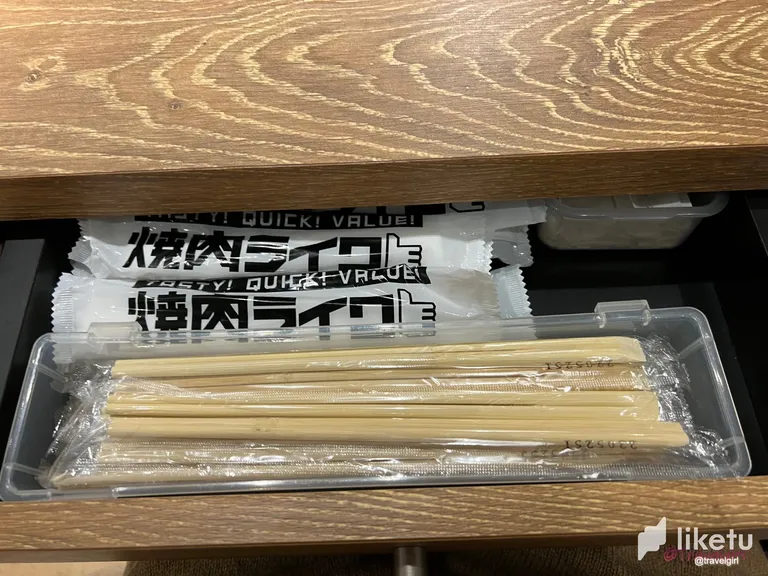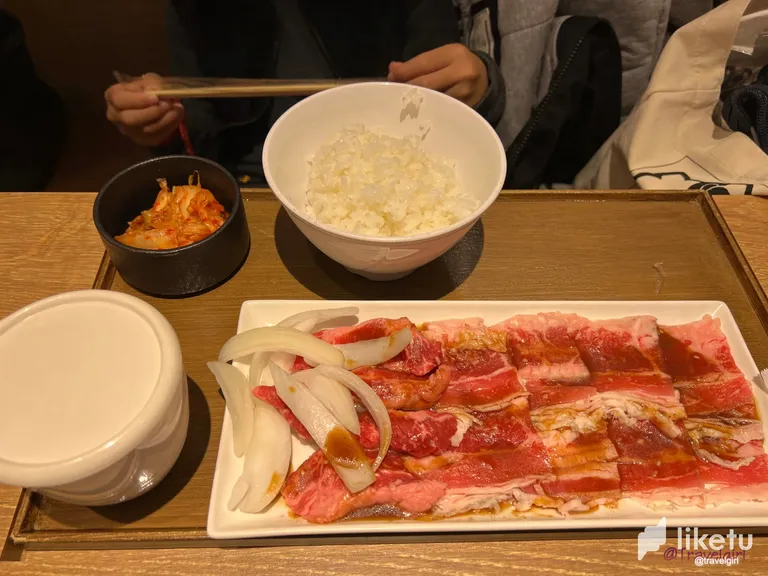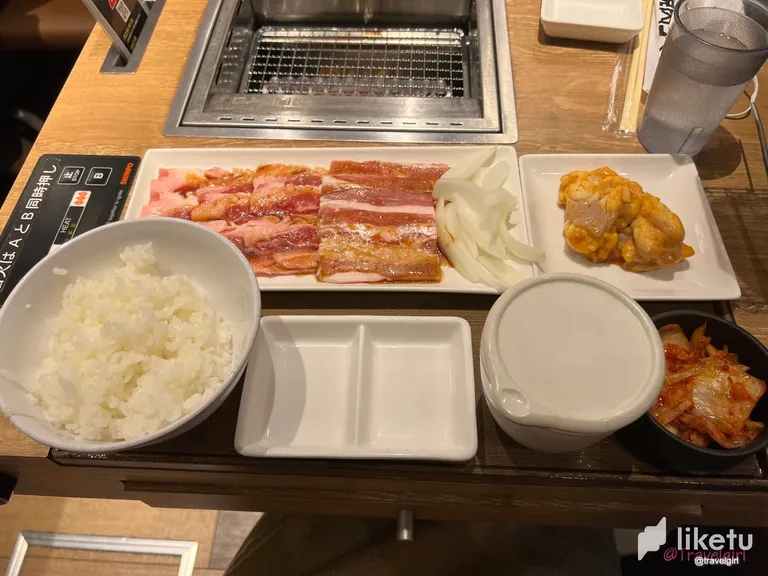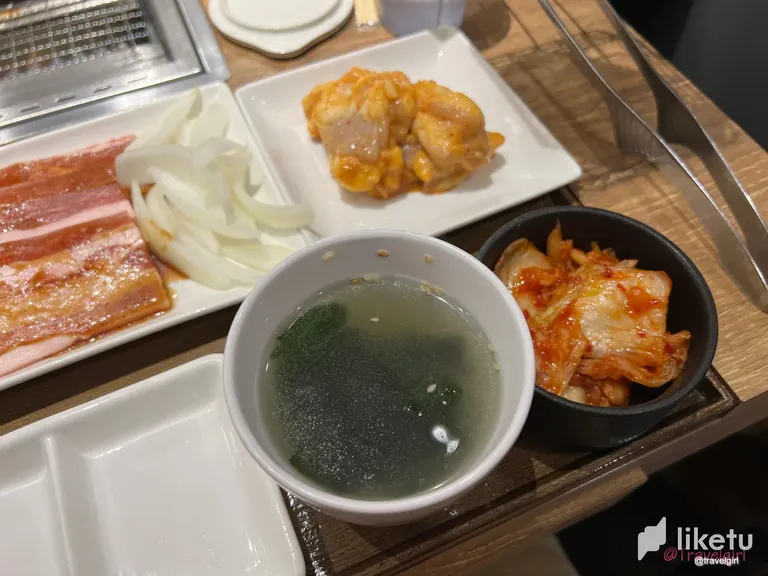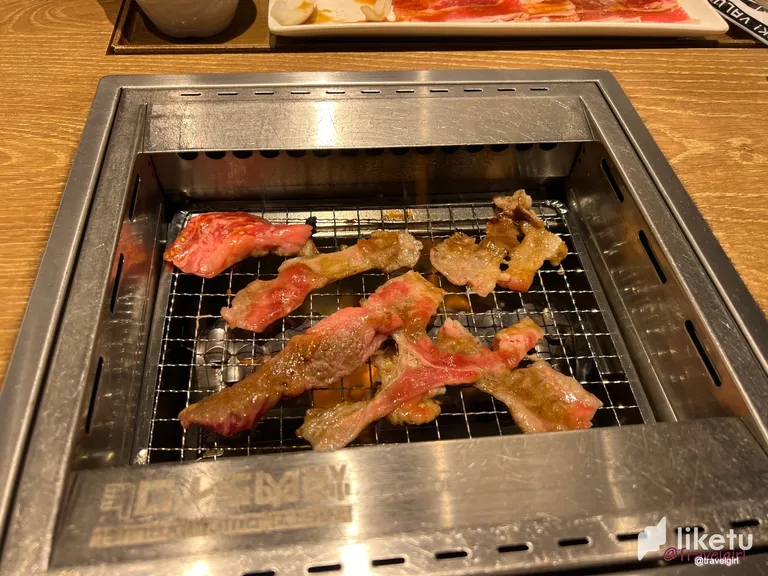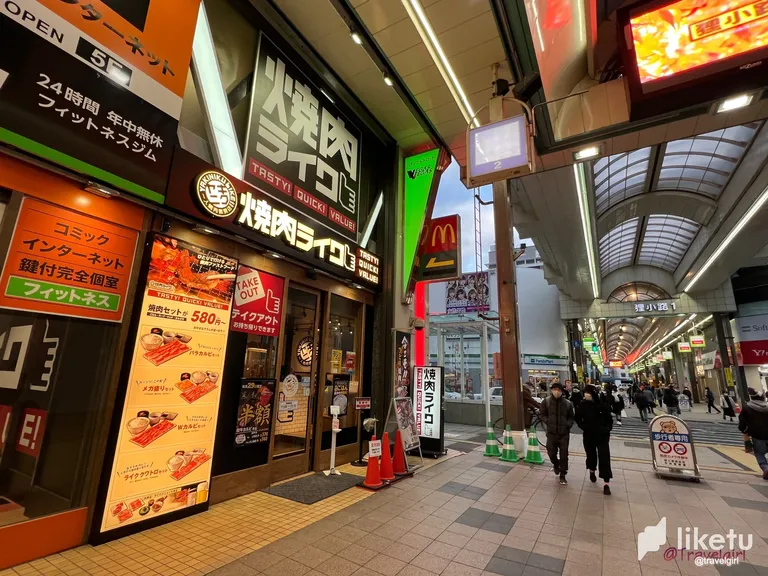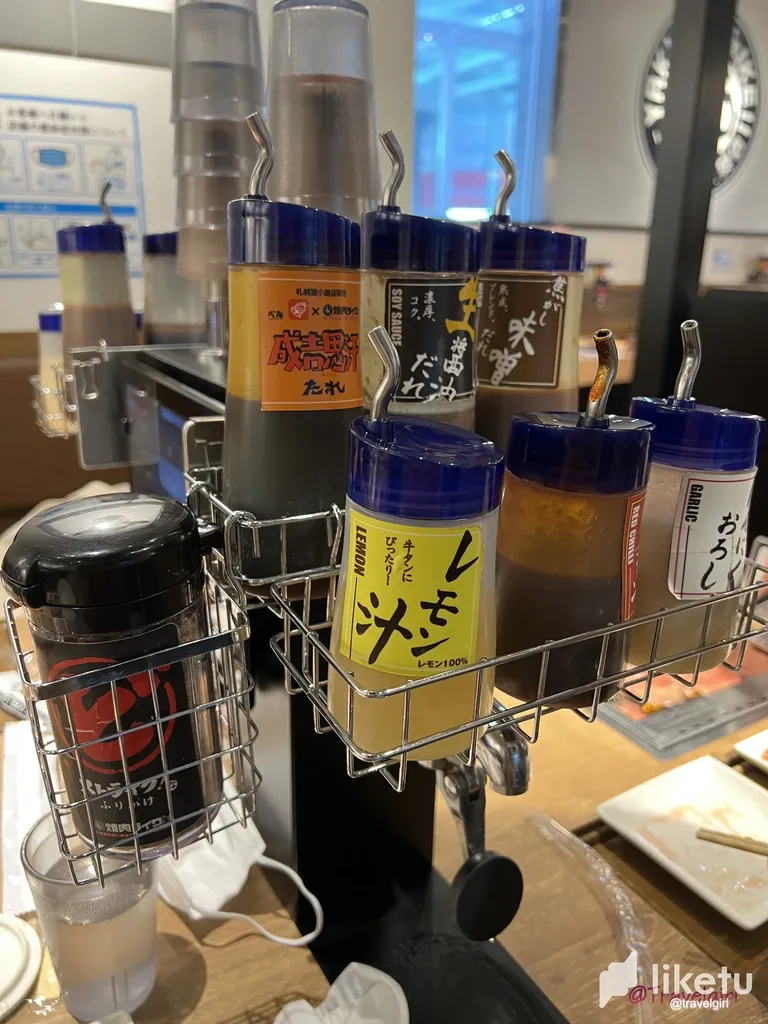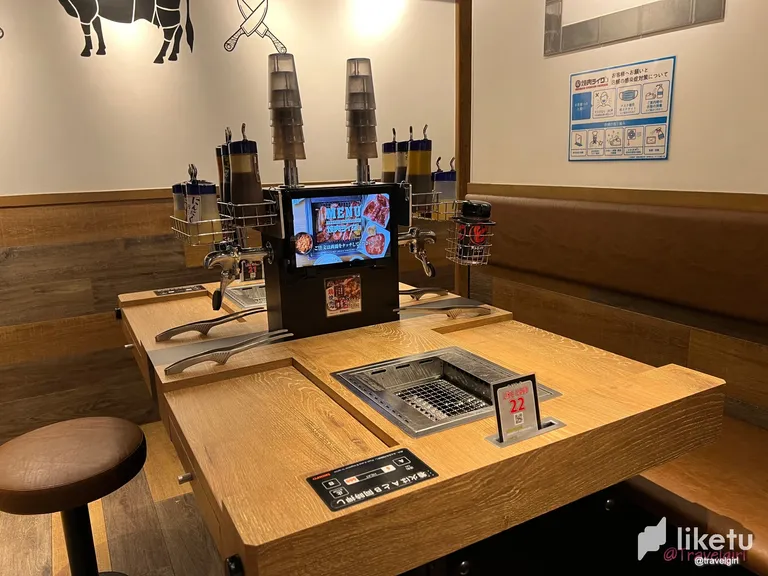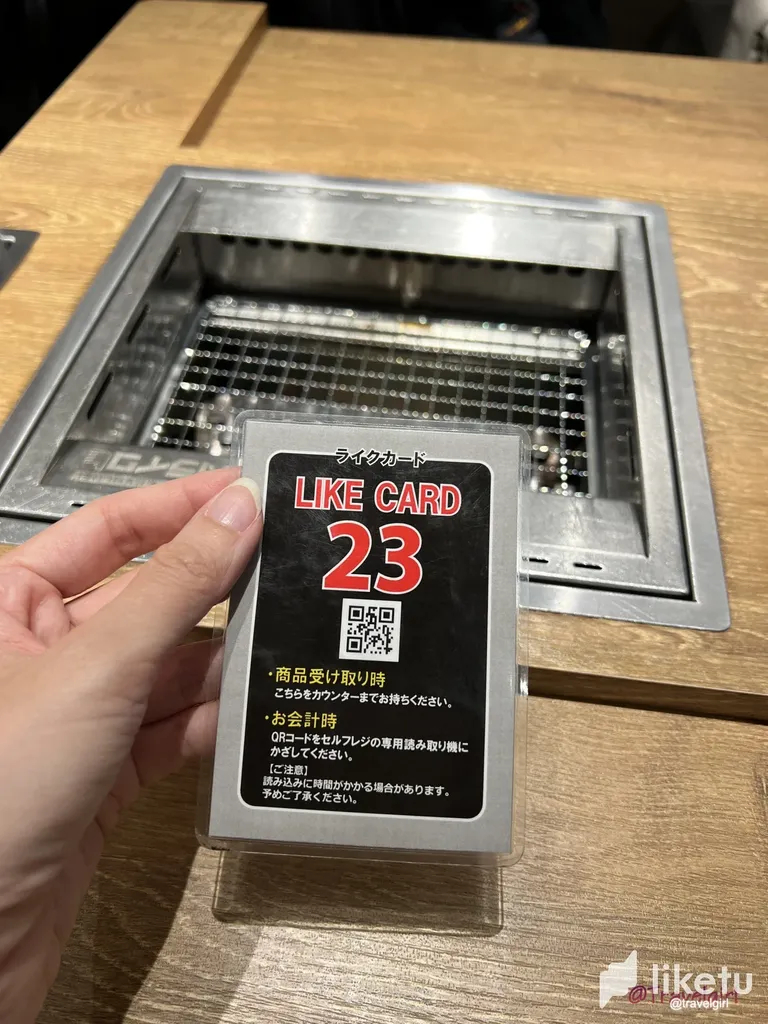 Hi Everyone
While we were in Japan, we found a yakiniku chain called Tasty! Quick! Value!. It was late in the afternoon and we just wanted a quick meal after our visit to the Sapporo factory and seeing the price of the sets displayed, we thought we have to try it out. Originally we didn't know it was a chain until we saw another one in Sendai so I guess it is popular to have it around Japan. We did later on see them around in other cities. The restaurant only offers BBQ meat and it is half self service. We were shown to our table and ordered our meals from the tablet. It has various languages so don't worry about not knowing what to order.
There were many meal varieties with different types of meat but we were there for beef in general. They even have beef tendon which is rare for us to have in Sydney regularly to BBQ so that was something I wanted to try. We ordered 3 meals with 1 meal for the kids to share. Once you order your meal, you get a number and they will call you to pick up the food from the counter to start cooking. Most sets will include rice, a side dish and soup. All your cooking utensils, and cutlery are in the drawers of the table so its self serve in that sense as well.
Once you start cooking, you can decide what sauces to go with your meat. There are so many sauces there you can try every one of them to pick the perfect one paired up with the meat you have ordered. The grill can be set to various temperature so you could do that depending on the cut of meat you have. We did say it was a quick meal so really, the meat does get cooked very quickly as the grills were pretty powerful.
When you have finished with your meal, remember to take the table number to the front and pay using the self service machines. It is very easy to use and if you have trouble, the staff will be able to help you. The price of the meal is very cheap compared to what we normally pay in Sydney. The cuts of meat are great and they give you a decent amount depending on the meals you order. The seaweed soup that comes with the meal is really delicious I could have seconds.
Highly recommend this chain if you want a quick meal.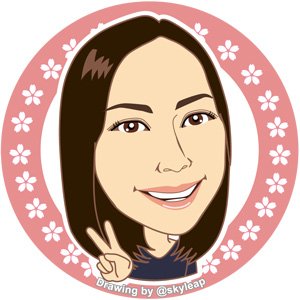 ---
Thanks for reading. If you like my post, please follow, comment and upvote me. There will be more exciting posts & destinations to come.
All photos & videos are taken by me & co in all my blogs/stories unless quoted.
---
For the best experience view this post on Liketu