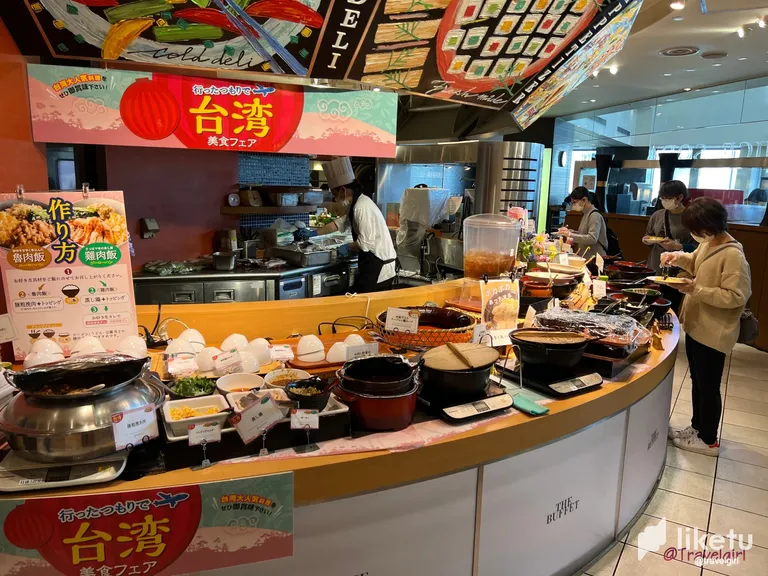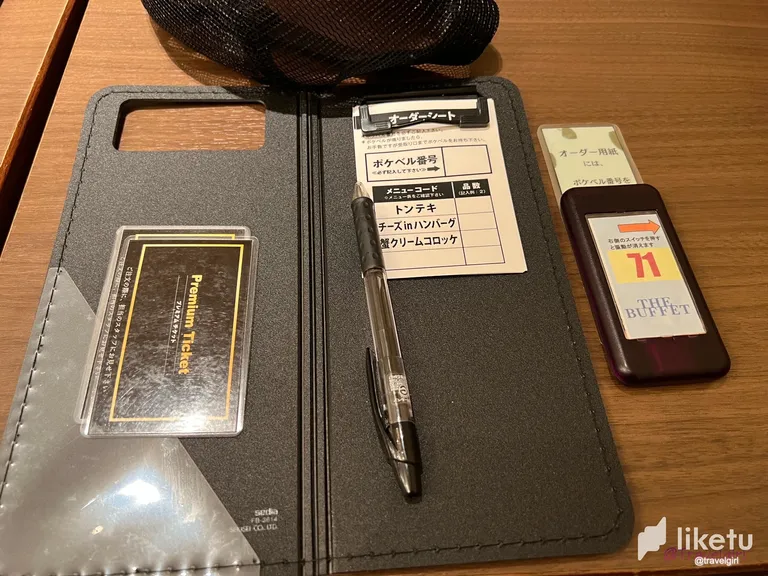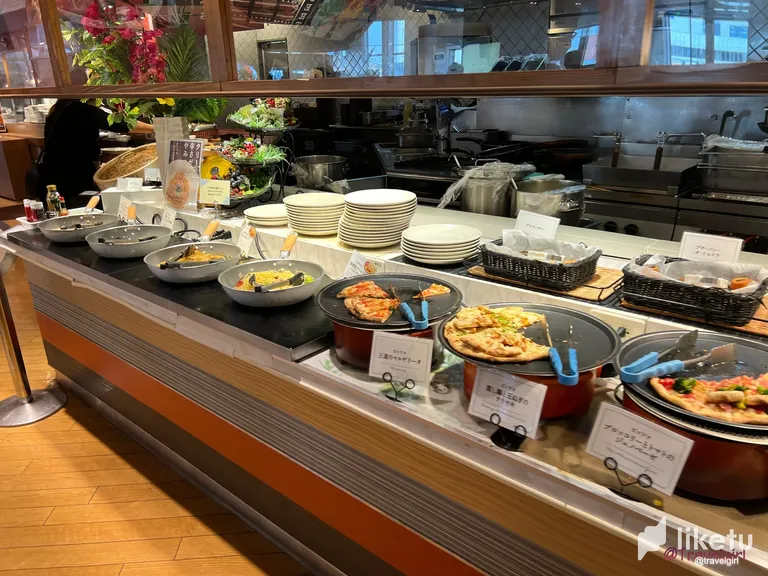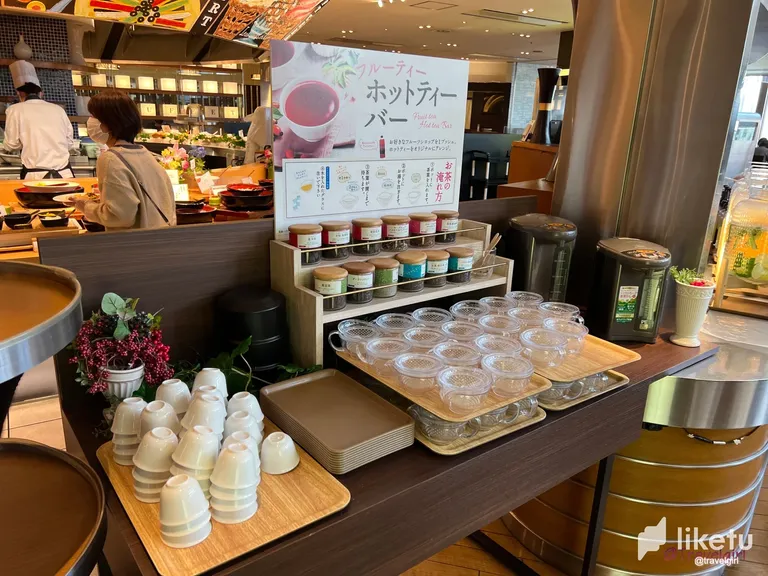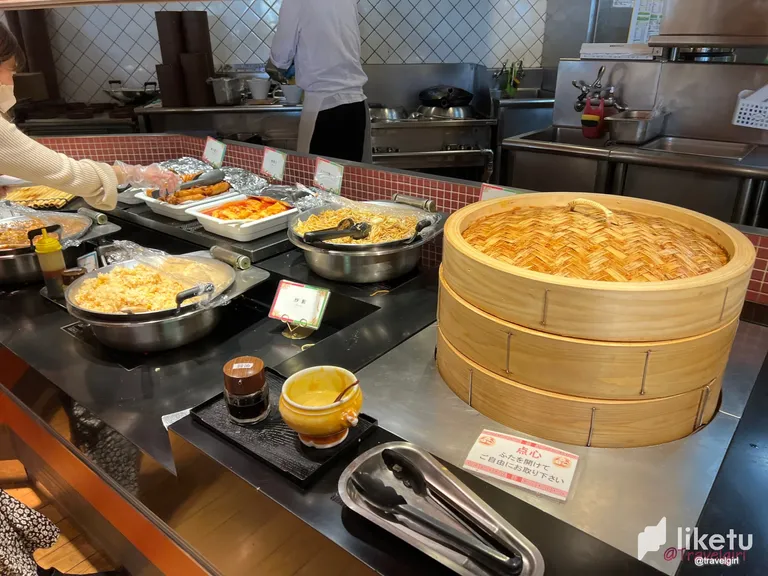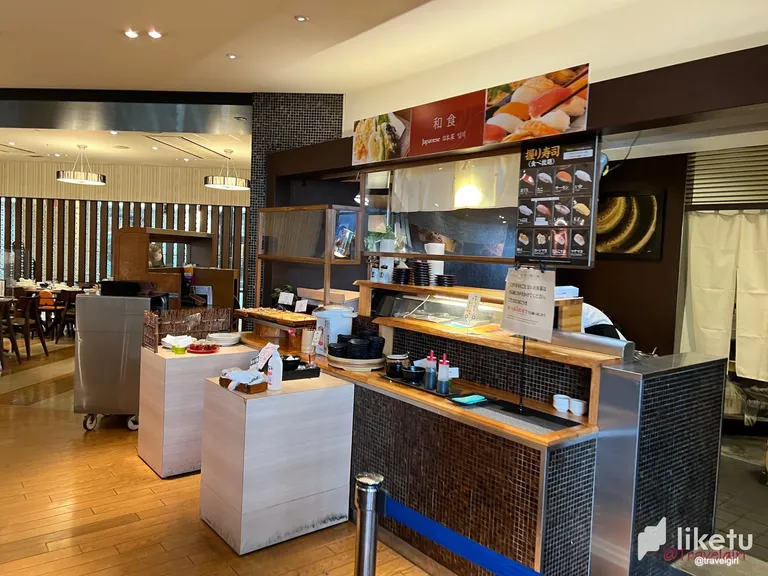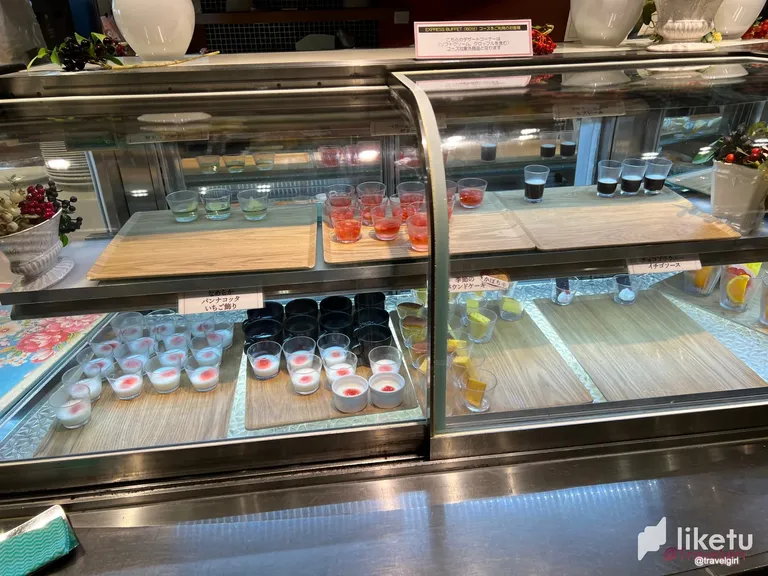 Hi Everyone,
On some days, we find that restaurants in major shopping centres are so busy the line will take very long to go through especially in larger cities. Some days, our kids don't like the type of food we wanted so we thought that we should try the Daimaru buffet on the top restaurant level, so nobody will be upset and just pick and choose their own food. Buffets in general for us is a good option as the kids can enjoy a range of food rather than being restricted to what we order for them. They've mentioned it many times so nobody objected to this option. The line to the buffet luckily wasn't too long so we were led to our table quickly.
We were there for lunch so I guess people don't have long lunch breaks in Japan which is why the line wasn't too long. We chose the premium option which is 3480 hen per adult, with BB E only 1780 yen and BB M was charged 510 yen (bargain!). This price includes everything on offer including the dumplings, steaks, drinks etc. The other good thing is you can sit till 5pm which is way later than lunch buffets here in Sydney which normally end around 2.30pm. Knowing us, we won't be staying for long as we want to explore the city further rather than sit at a restaurant.
As we got the premium plan, we were given a special premium card that allows us to order from the dumpling, sushi and steak bar. You just need to show the card to the staff and they will bring the food to you when it is cooked. There was a range of food from fresh pizza, pasta, Japanese dishes, western dishes and so on. The restaurant also had a Taiwan food corner as they were doing a special campaign so we were able to eat some Taiwanese dishes which we haven't had for a long time.
The drinks bar was so well done our kids had such a good time trying out all the juices on offer. They even have an extensive tea section with local and Taiwanese tea leaves which I have to admit I could be sitting there sipping tea all day long. There is also a beer section but we didn't pay for the alcohol though if you love beer from the tap, it is well worth it in my opinion.
Unfortunately, I found the fruit section was a little less exciting, maybe because it was winter and there weren't many fruits in season. On the other hand, the dessert bar was pretty awesome, with lots of western and Japanese desserts. Overall the value of the buffet was much better than expected. Compared to Australia, this will definitely win hands down. At night, there is crab on offer which we were hoping to try but we didn't get around to it so hopefully next time we can check it out. No booking is required, just walk in or line up if it does get a little busy during peak periods.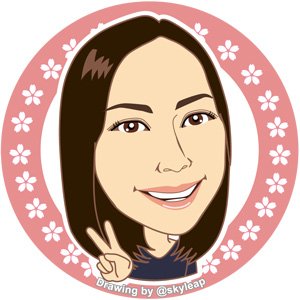 ---
Thanks for reading. If you like my post, please follow, comment and upvote me. There will be more exciting posts & destinations to come.
All photos & videos are taken by me & co in all my blogs/stories unless quoted.
---
For the best experience view this post on Liketu