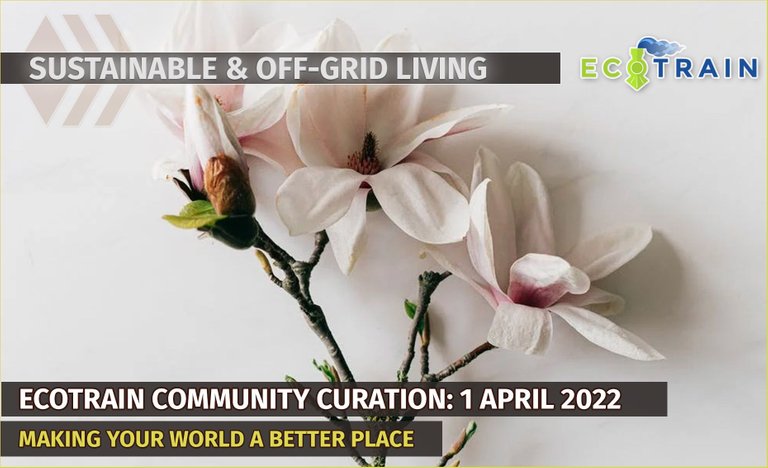 Happy April fools day everyone! This is a day when we take a more lighthearted approach to life and enjoy some practical jokes and comedy mixed into our daily lives. I hope you had a fun day and found some amusement in whatever came your way! Here in the ecoTrain community our core topics are sustainable living, eco building and homesteading. This weekly curation contains a handpicked selection of posts around these themes from our busy community page. Today we are facing even more uncertainty and higher bills to meet our basic survival needs. Many people are faced with the choice of keeping themselves and their families warm, or putting good food on the table. With things as challenging as they are, and with no promise of things improving, self sufficiency is more important than ever so that we can protect ourselves from a system that is at breaking point.
Some of the most simple aspects of living independently are more important than ever and can be done with a minimal amount of time and space. Did you ever try growing some tomatoes on your balcony or window sill? Or perhaps a small plant bed with lettuce and some of your favourite herbs and greens. It is so easy and once you have tried it you will never buy from the store again.. that's if they are even available with our supply crisis happening. Anyone who has eaten their own home grown tomatoes will know anyway, there is no comparison on taste! Sustainable living is about so much more than just growing food though, and this curation post brings together some great posts from the ecoTrain community on so many topics related to sustainable living. Check out what our homesteaders are up to, what life is life, and what kinds of issues we face!
This curation posts brings together many posts from those of us who have embarked on this journey. You can read and discover how life goes those of us who are living this way, or working toward it. I can tell you first hand life is very exciting, and also challenging. WE have to learn new things every day, and discover what it means and feel like to be truly independent. If you are considering making some changes, or are very worried about how you and your family will continue to pay your bills to survive then i hope this curation post is inspiring to you!
Thank you to EVERYONE who posts to the ecoTrain community! Your sharings are so important and help people far and wide to understand what this life is all about. There is nothing more real and relevant than your own authentic stories and posts!
This is why the ecoTrain is here, to encourage, educate and inspire others to start living in a way that makes sense for you and for our planet. This week i share a handful of posts from our community that touch on some of the many topics that we support and are so very relevant to the issues we face today. I hope you enjoy this selection, and thank you to everyone who shares these valuable posts with your personal stories and experiences. Keep them coming, it really makes a difference!

LET'S LOVE OUR PLANET // CREATING AWARENESS // AMEMOS NUESTRO PLANETA // CREANDO CONCIENCIA [ENG-ESP]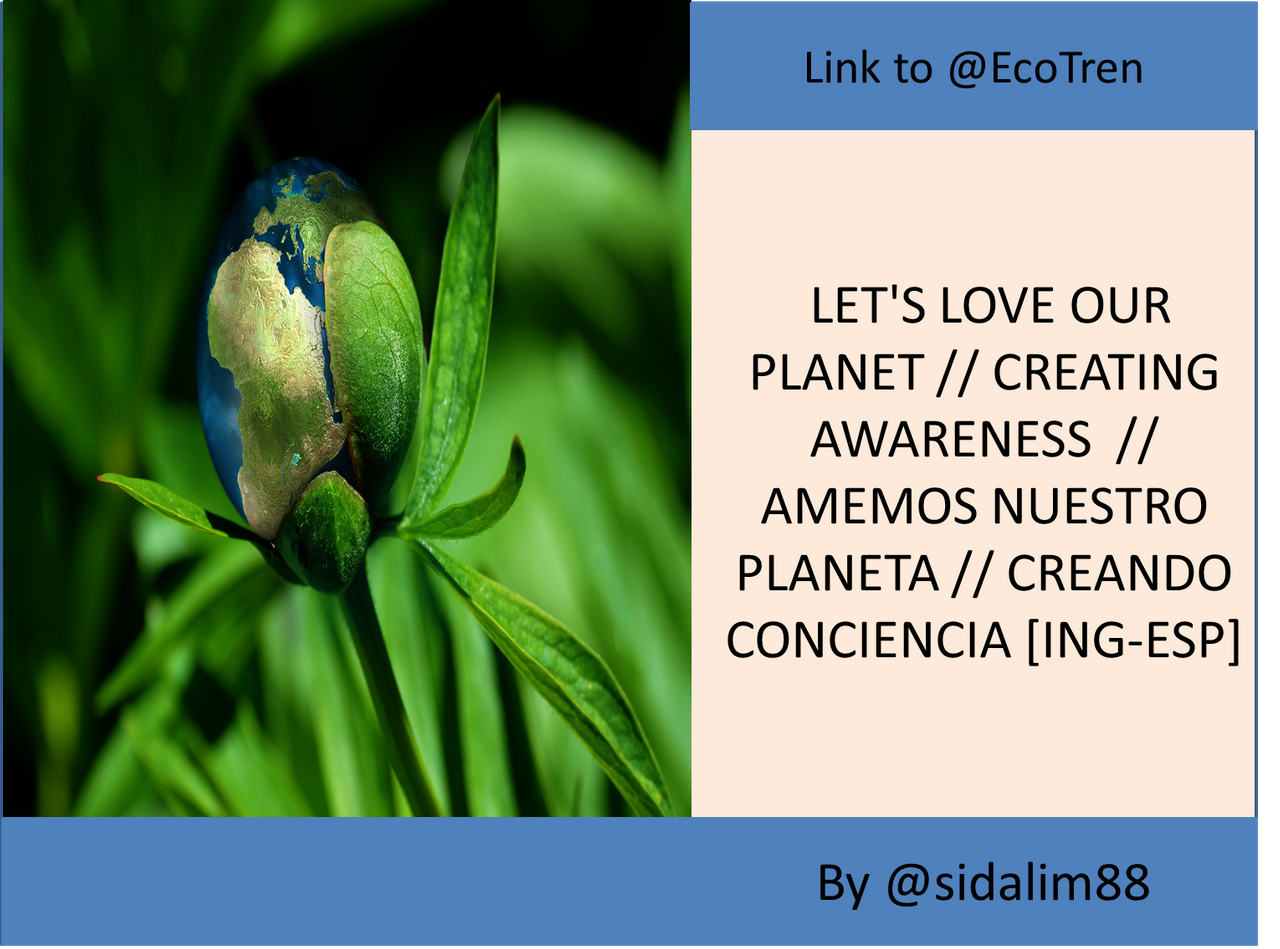 The planet earth is composed of a great diversity of species and beautiful landscapes that even when we do not know them because we are living far away from those places, they do exist and what more would we want that our children and future descendants can know the beauty of Venezuela and other countries in general. Now, what are we human beings doing for the care and preservation of the planet? This is one of the questions we should always ask ourselves because perhaps unconsciously we are altering the ecological balance that exists on earth.
We know that from the earth we get endless resources and benefits that can meet our current needs such as food, shoes, clothing, housing and more, the question is that we must not only focus on the present, we must also think about the future and our next generations, because if we do not use these resources consciously and responsibly, there comes a time when they are exhausted and we can not enjoy them, Something as simple as economizing the water we use daily is essential for the care of the ecosystem and much more in these times where heat waves are so continuous as a result of the great hole in the ozone layer and hence our responsibility in this hole continues to increase by the irrational use of different chemicals that cause it.
---
Let's conserve water [Esp-Eng]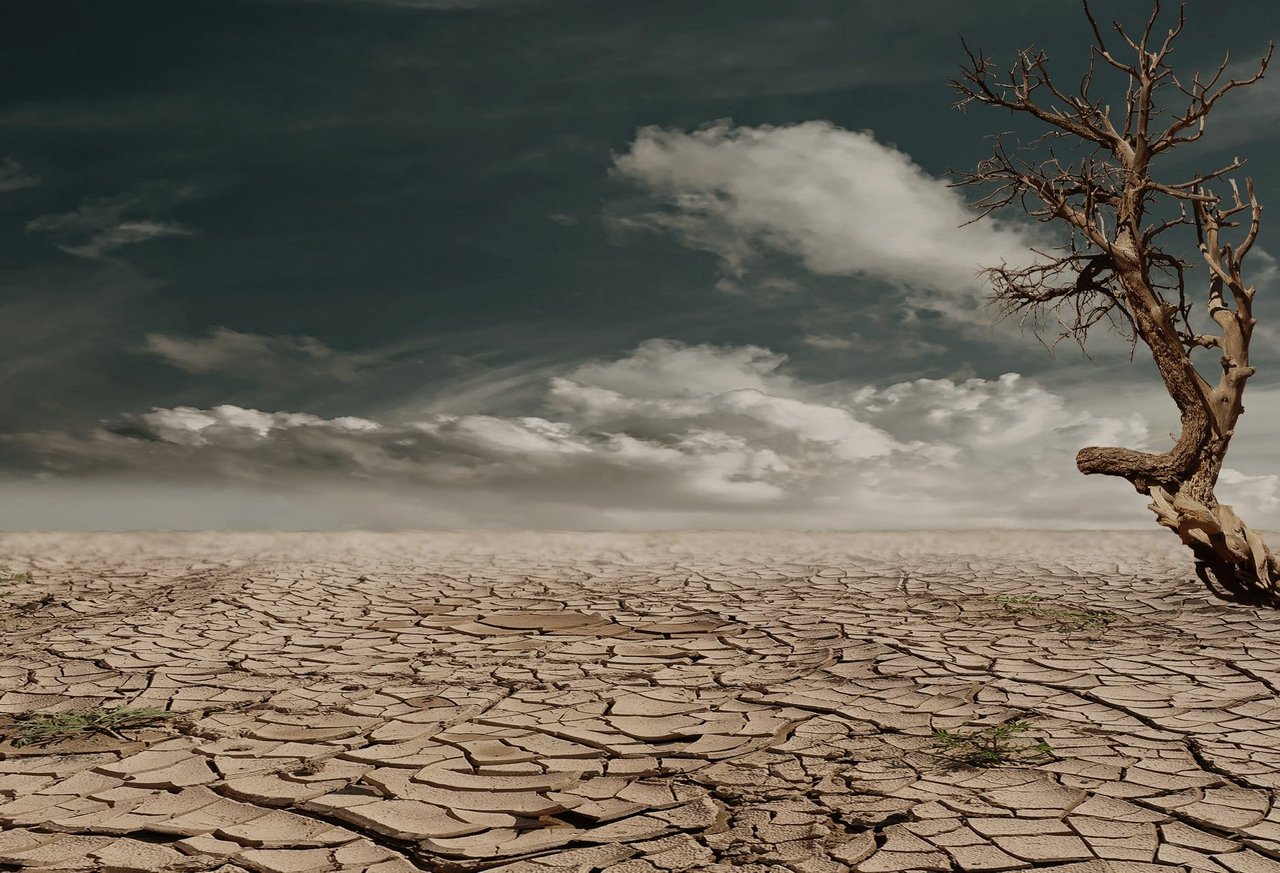 Water is a natural resource that we must conserve because, although it is abundant and every year it fulfills its natural cycle, the rain falls, waters the earth and all the vegetation, fills the rivers, and is consumed by all living beings, it can run out at some point and we can run out of this resource and we all know that this would be serious for humanity.
Unfortunately, the majority of human beings have not been educated to be able to conserve water, then this brings as a consequence that in many countries this mineral, so essential for life, is misused and it is something that could be avoided if everyone would do their part and among these mainly the rulers of the world, but as they never reach an agreement this is becoming increasingly difficult to control.
On the other hand, in the world there are organizations that try to do what is necessary and fight to somehow conserve this vital liquid, but they have not achieved much and sometimes we lose hope and it is that in most cases the commercial and industrial business system is also involved, in which many quantities, liters and liters of water are used, I even think that most companies in the world use a lot of water and do not recycle it and also pollute it.
---
Grain Run, Butterfly, Opal, Fire, Bread, Last Wrestling Practice - Monday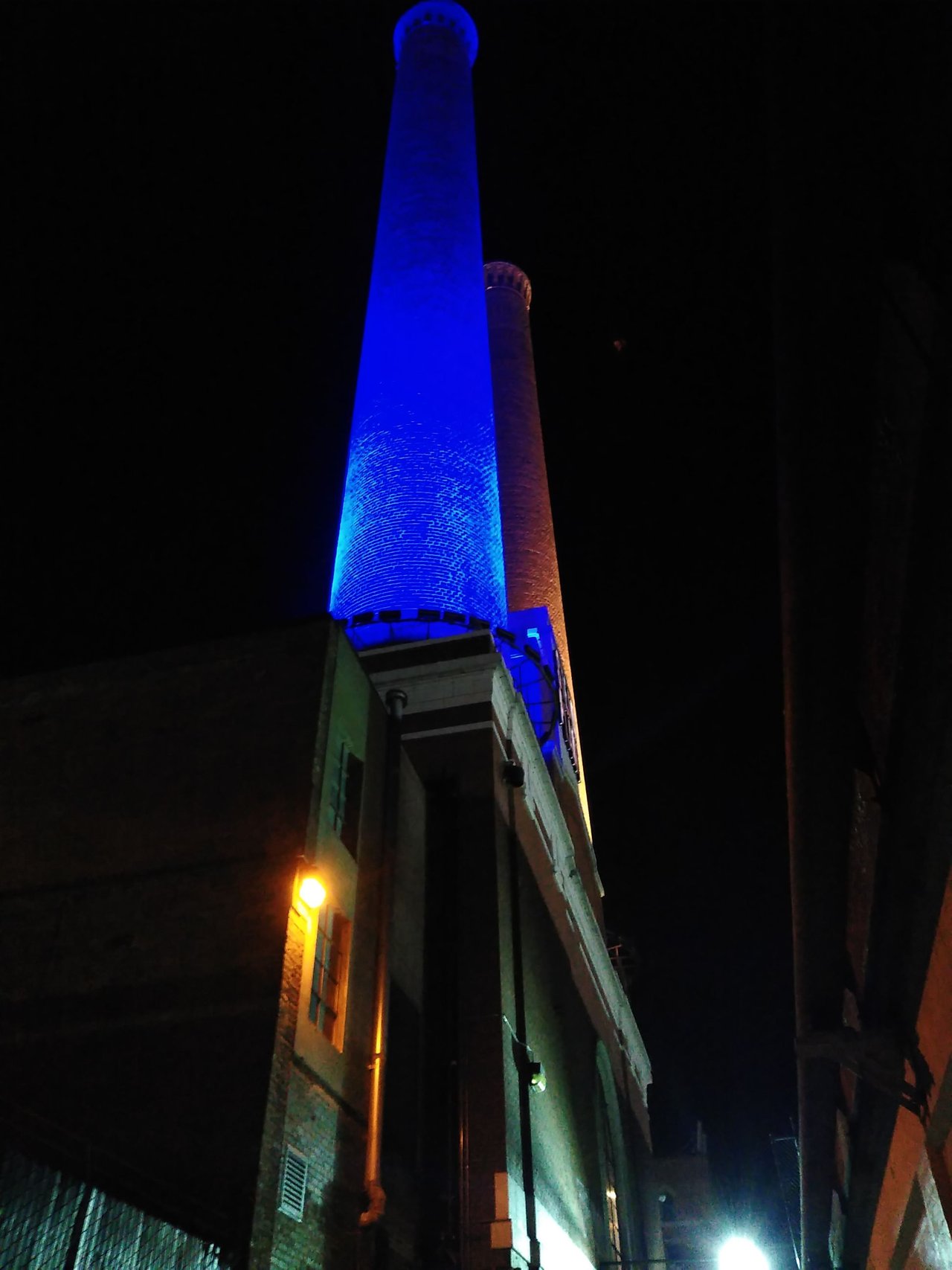 Yesterday morning I was in town bright and early to pickup a load of grain and drop some empty barrels. As I headed for the Stream Plant I drove by the Davenport and 3 big buses with a slew of unmarked cop cars surrounding them. I presume it was one of the NCAA women's teams in town as Stanford just played. Yesterday morning I was in town bright and early to pickup a load of grain and drop some empty barrels. As I headed for the Stream Plant I drove by the Davenport and 3 big buses with a slew of unmarked cop cars surrounding them. I presume it was one of the NCAA women's teams in town as Stanford just played.
I stopped at the other brewery to to drop a couple empties before heading for home. It's the season for the complete assholes to be out on the road again, the ones who think it is their job to be traffic cops or who drive like complete self centered douches. The road is not yours, the whole point is that you get out of the way of those who want to go the speed limit. I never understand how people feel it is their job to control traffic. Get the hell out of everyone's way and stop being a waste of space.
---
Homeschooling in times of cholera - part 1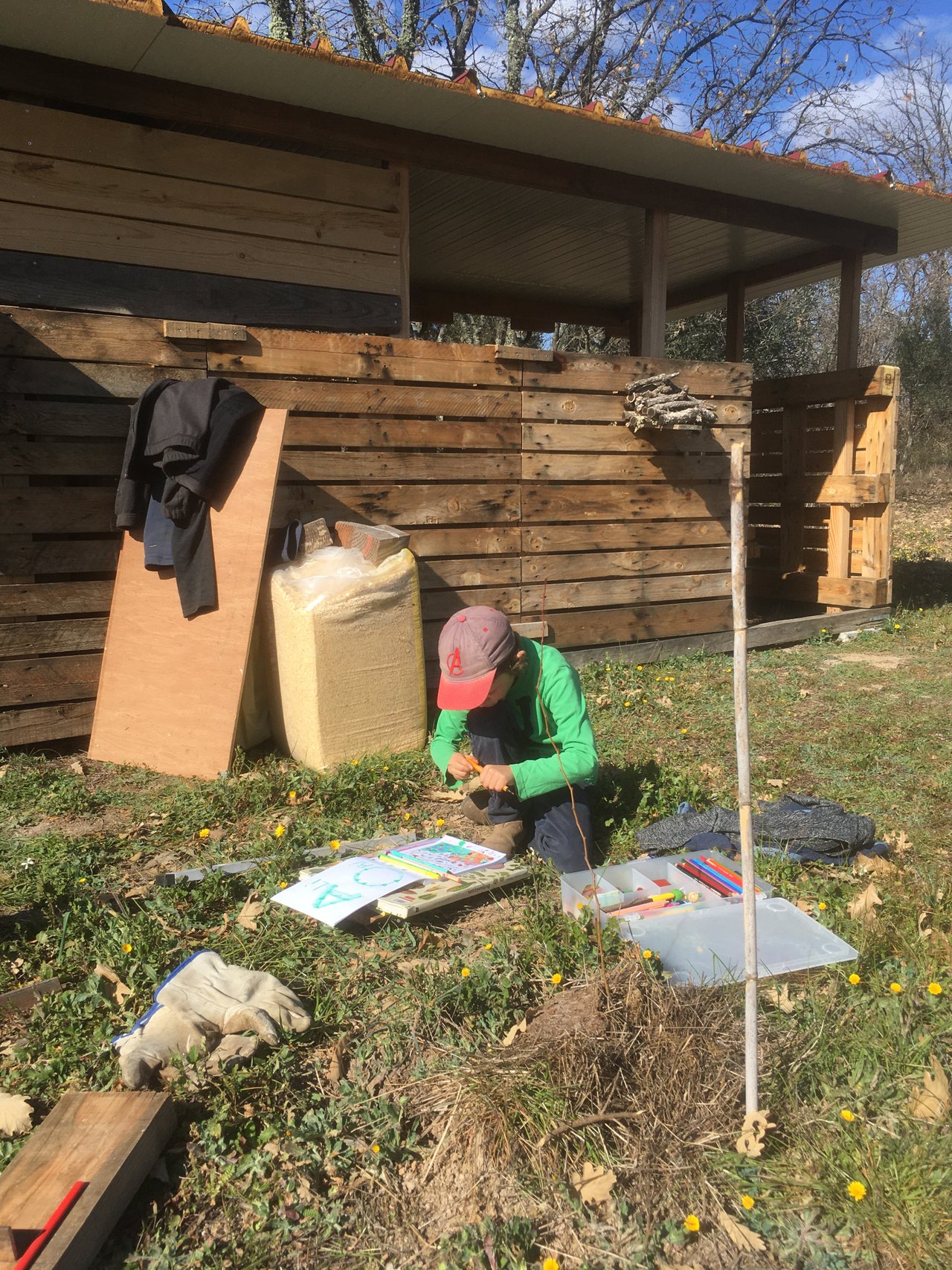 For a parent, providing quality education is just like providing good quality food, clean drinking water and other conditions for a healthy development of their children.
while in many countries homeschooling is no longer permitted, in some, there are still ways to legally go about it.
in this 2 part article I will tell a little about our own experience homeschooling as a father and possibilities for doing so where we live.
my son is now 7 and this is our first year homeschooling. we live on a farm which is based on Permaculture principles which is an idle environment for promoting the natural curiosities, observation of nature and safe and laid back learning.
I do not force anything upon him. all that is being investigated comes from him asking about issues that get his attention in conversations, through work and processes he sees around him.
he finds Math everywhere and in everything and adores the numbers. also an endless thirst for books and the endless universes he finds contained in them.
we do Thematic investigations, going deeper when a subject really interest him.
and he gets a fair amount of time working at his working bench with tools from his tool box, a box that was a carpentry project we built together.
---
Homesteading: Planting and Processing of Oil Palm Fruits + The important of palm tree to humanity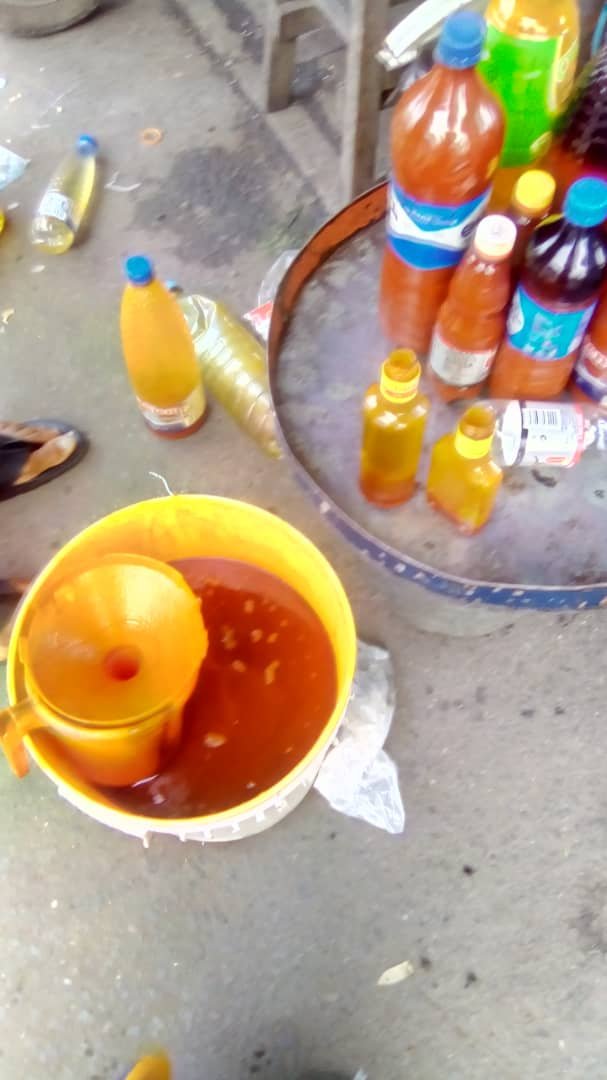 I'm a lover of Palm tree because it's very unique and it's products are not wasted. I'm here to search my homesteading experience from planting new and old breeds of palm and how to use the palm for different productions. In my family, I came to see my parents plant, harvest and process palm oil manually or locally and I'm here to share how this is done from a personal experience. Please be attentive in order not to miss out of any of the procedures. It's @nwakamau saying hello to all my new friends in the ecotrain community.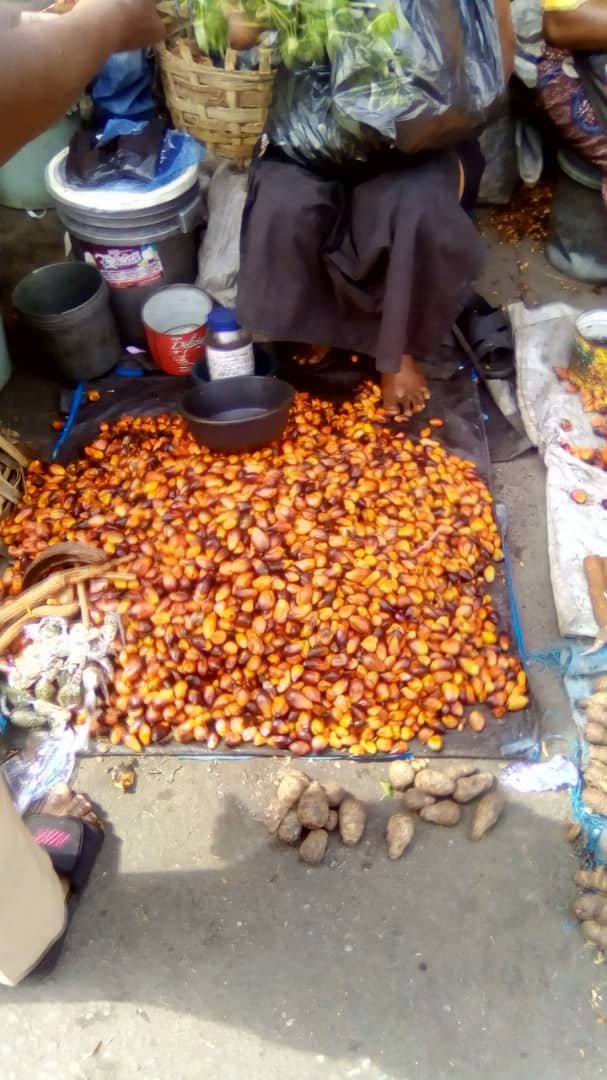 ---
Visiting the Overgrown Hilltop at the Farm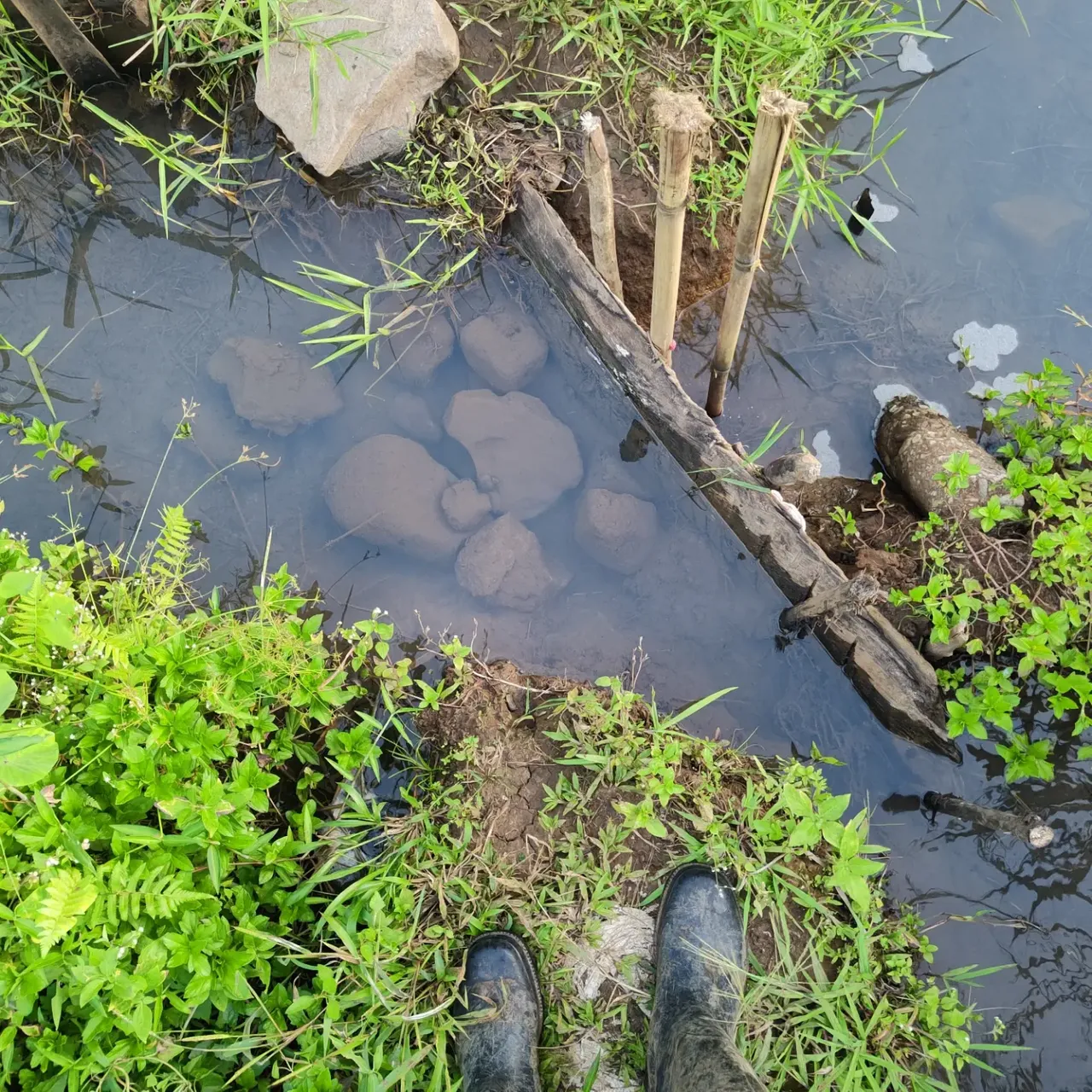 It's amazing how a little tomorrow can make up for a whole lot of yesterday. — John Guare
It is natural for me to plan things out, which is chaotic as the world, and life itself, is never a straight line. There are downs and downs, and a few ups—often going sideways or haywire.
That is my constant battle, to be amiable to the surprises of the universe. Though there are destinations that we want to go, life has a different ways to bring us trials to make us emotionally and mentally stronger. In every month that passes by after leaving the city, there are new learnings about this evolving world, most remains relevant, but a few are no longer applicable.
Midway through March 2022, the hot season officially came, though the weather varies per region. Since we have an evenly distributed rainfall throughout the year, we still expect random rain throughout the months—even on a sunny day.
It has been a normal weather pattern to have a hot and humid morning, but heavy rains occur from midday until the evening. This time, it was sunny the whole day, but the searing heat was uncomfortable.
---
Thermophotovoltaic cell. A new way to store renewable electricity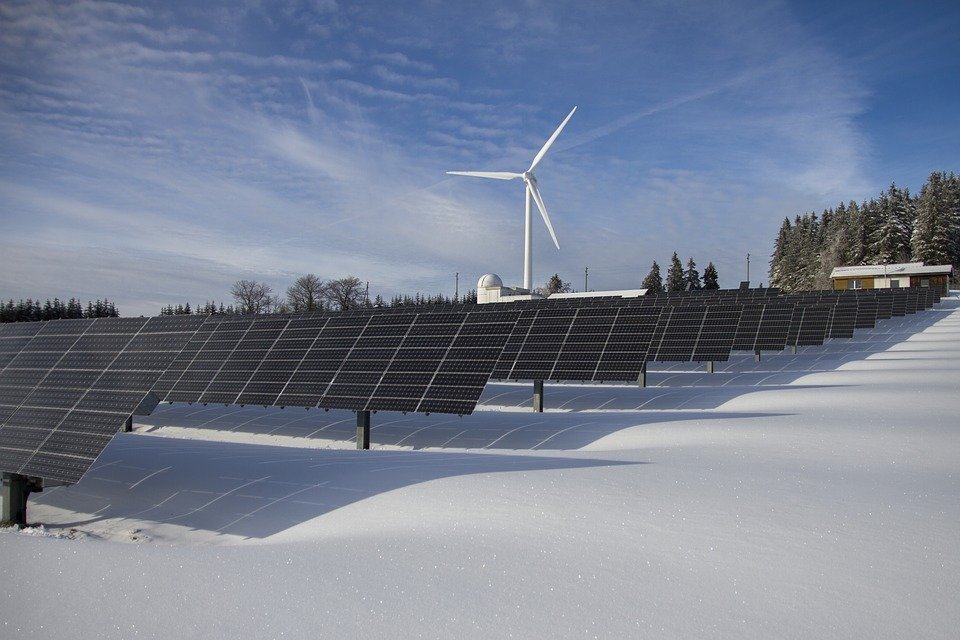 Hello dear friends. We all know the need to change our energy model, change our dependence on fossil fuels to obtain the energy that our cities need for renewable energy sources, such as wind and solar, but if electricity is increasingly renewable, the challenge It will then be to find a way to ensure that the supply is not affected by variations in generation, such as whether the wind blows or not. But, how to store energy when there is a lot of generation and then supply it when there is no sun or wind? The storage challenge is crucial if we want to make full progress towards the decarbonisation of the electricity system.
Renewable energy generation has developed enough to be applied on a large scale, but storing renewable energy in large quantities is still complicated, using batteries would require huge installations, which is why it is the main technology limitation that could slow down the energy transition towards cleaner models . However, there is no shortage of scientists who are dedicated to solving the problem, and interesting proposals are already emerging, from new materials to make batteries more economical and efficient, to the use of fuel cells, to ways of storing energy in the form of heat.

---
My Cherry trees have started to flower and are forming leaves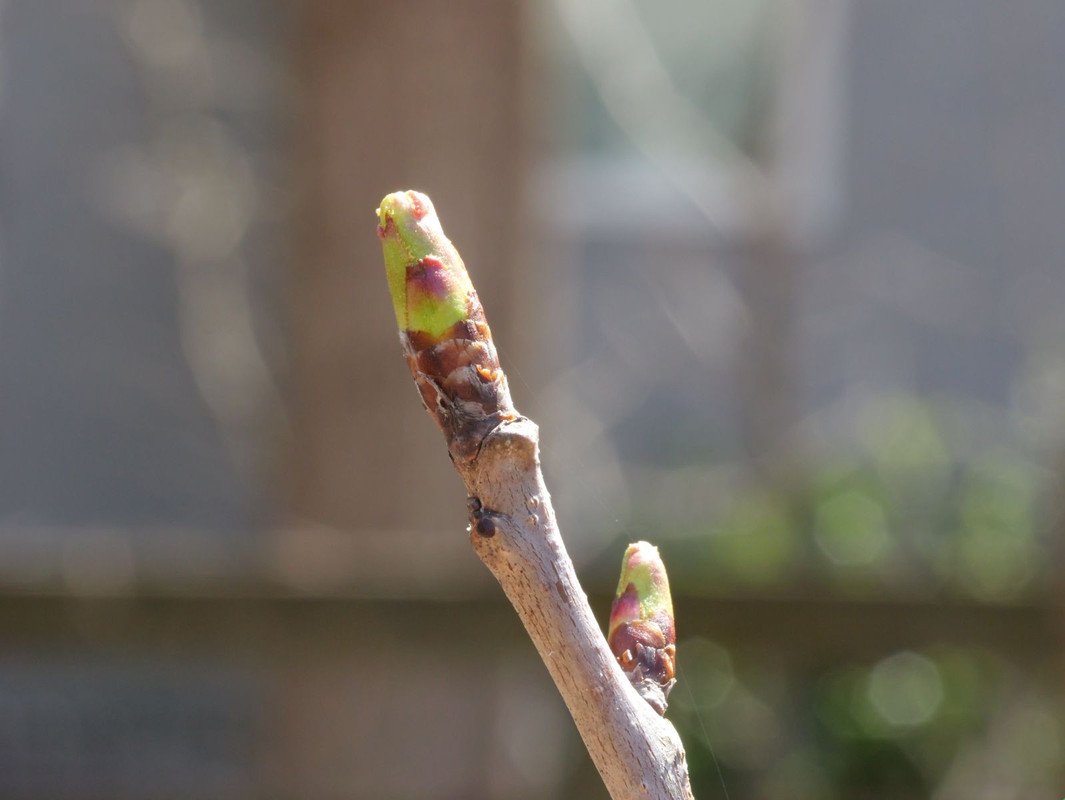 hope this is the year I get some fruit, though I have been hoping for it for about two years now. These young Cherry trees are growing alot, but have yet to produce any fruit. Maybe this year will be the year though, but for now I can just enjoy their flowers. I have a few kinds of Cherry plants.. Bush cherries and the semi dwarf tree variety. Along with flower buds, leaf sets are forming as well. Starting to see the green leaves pop out of the stems of the trees.
---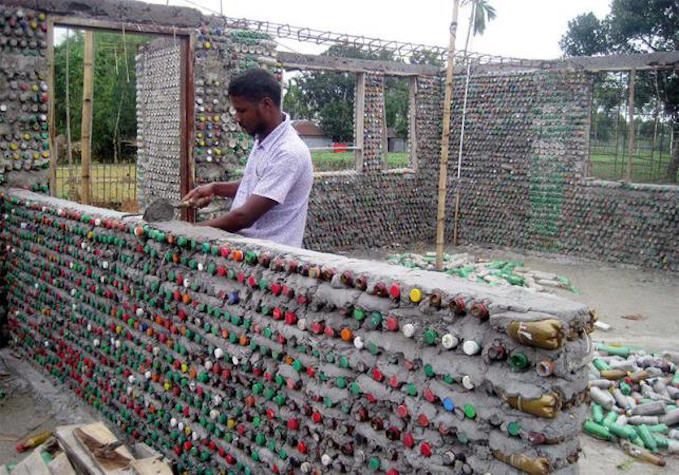 Recycling Plastic for Construction
At Ananda Bulgaria we have begun to prepare to re-use waste plastic by making eco-bricks, which we use to build benches, walls for garden beds, even cabins.
Someone here asked: What about the vibrations?
What about the vibrations?
Why not just recycle my plastic?
Recyling plastic is a great idea-- in theory! Unfortunately, when recycling is done for-profit rather than for-Earth, it doesn't work so well. It has been clearly shown that industrial recycling only cyles plastic a few times before it ends up loose in the biosphere. It has been also clearly shown that industrial recycling is designed to reduce consumer ecological consciousness. Industrial recycling also takes lots of energy.
---
From making ovens to eating baked bread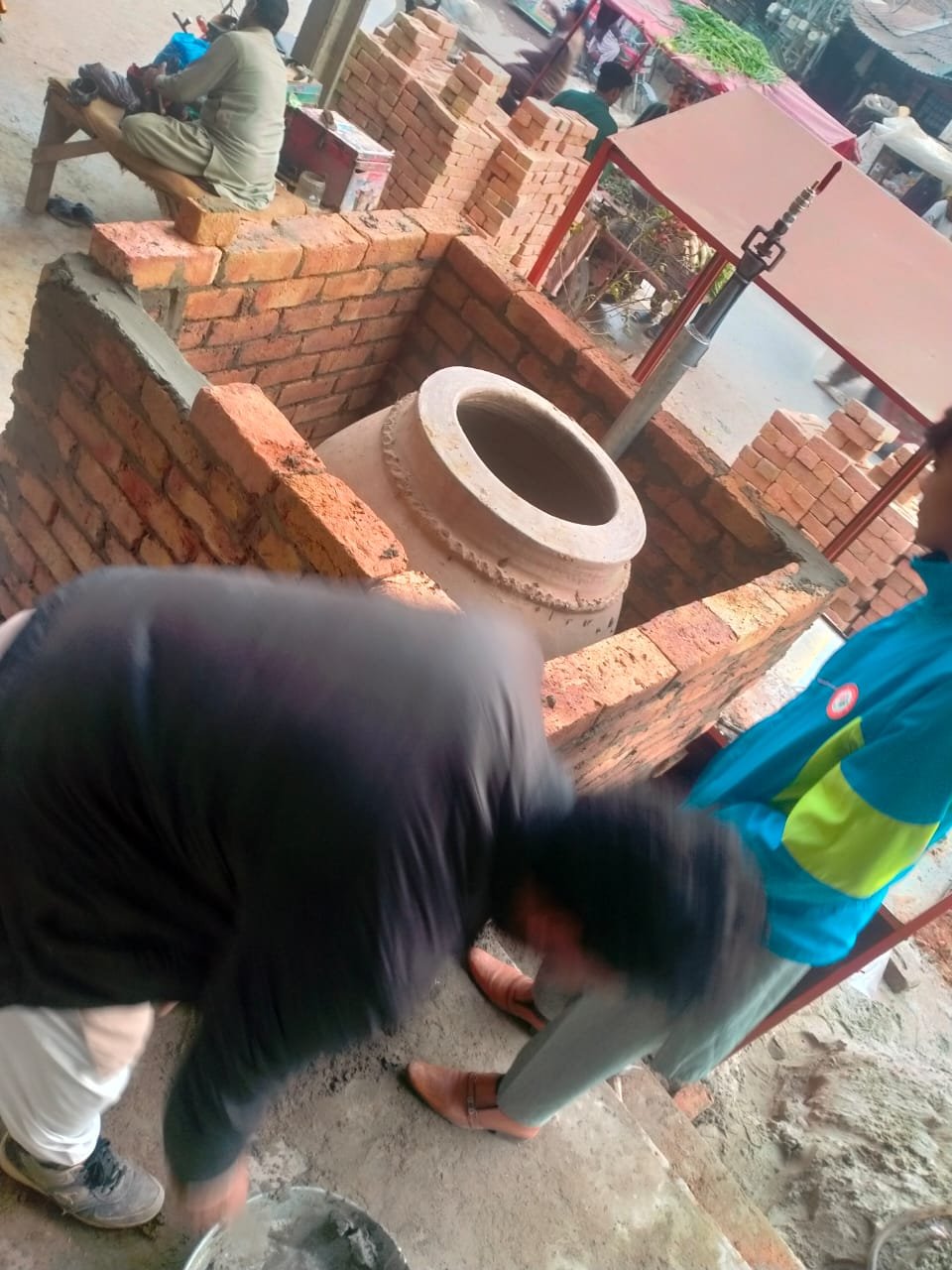 If there was bread in the oven, you would have seen it, but I will tell you about the effort required to make it and how many days it takes to prepare it. First, an oven is made from clay so that A good quality oven can be installed. There is a special clay that is both beautiful and clean. This clay is kneaded well and it is made in the shape of an oven. The oven is ready in four to five days. Goes and then he is taught in the sun
Then the oven is carefully shifted from one place to another and it is surrounded by a brick wall and it is placed in the middle of it. More sand is poured around it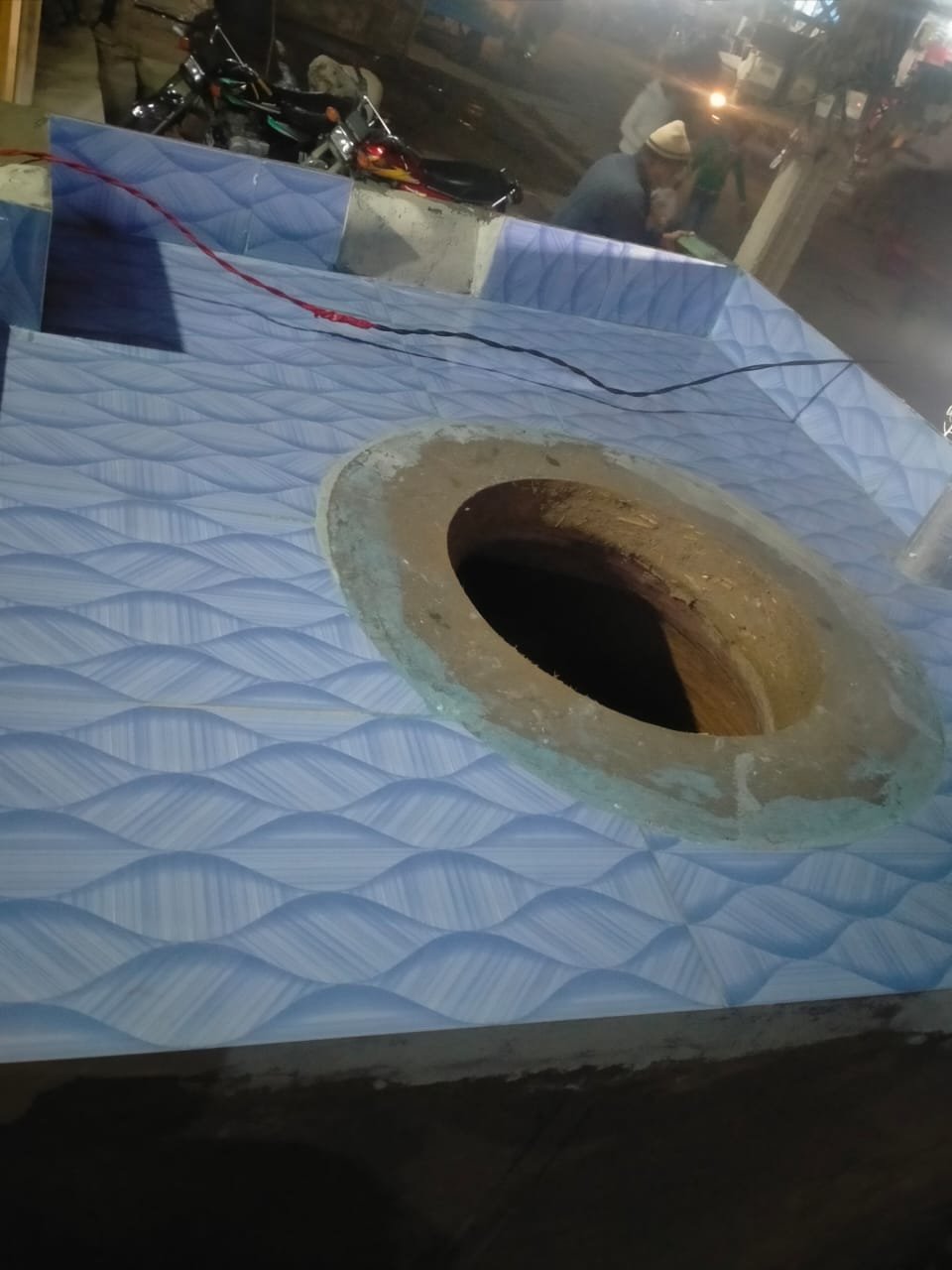 THANK YOU TO OUR TEAM OF COMMENTERS AND CURATORS
This post has the following beneficaries

Supporting People Who Help
Make The World A Better Place
@ecotrain is a global Hive community gathered around the concept of natural giving, living in harmony with nature and making our world a better place. Changing the world starts with changing ourselves and the way we live, love, work and create together as communities .
We deliberately and consciously curate those posts, blogs & vlogs which speak to the issues, challenges and needs of community living and the emerging Hive ecoVillage communities around the world.
Here are some of the topics we support and curate on:
"Sustainability, ecoVillages, Community, Self-sufficiency, Off-grid Living, Homesteading, Permaculture, Alternative Energy, Alternative Lifestyle, Natural Health, Cooking, Eco-Building, Earthships, Recycling, Esoteric, Inner Transformation, Spiritual, Nature"