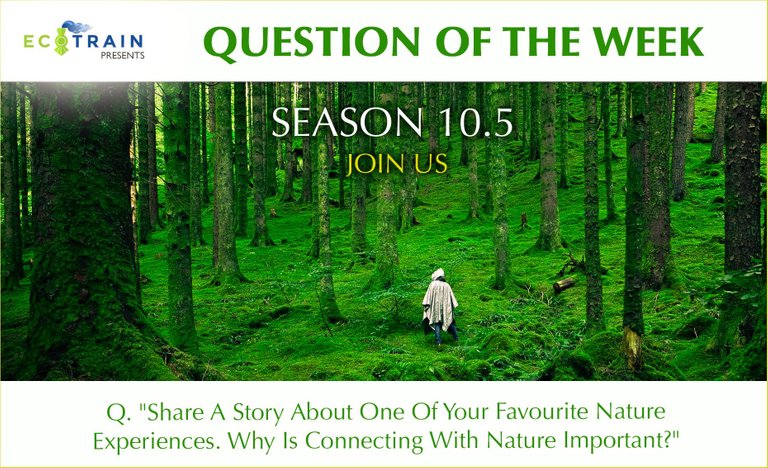 Welcome to the QOTW, this week we start a three week collaboration with Dreemport and @dreemsteem where you can win some Dreem tokens for your posts, and also be featured on the Dreemport website where your post can be curated and seen by more people! This week's question is about connecting with nature, and the ways that we all do it. Most people agree that spending time or connecting with natural elements such as forests, gardens, rivers and parks are a time that we look forward to and need. I wonder if you have thought about why we need to connect with nature like this? Why does taking a walk in the park feel so good, why does gazing at the sunset over the sea feel so good, and why is it that we need this time? How does it help us, why is it important?
There are so many ways to connect with nature, one of the simplest ways is to grow a single pot plant! Even just that small act can be something that brings some joy. Taking walks has to be an all time favourite, as well as visiting nature spots, especially those with a great view. Each of us connects to nature in our own way and we would like you to share a time that you connected with nature that was special.
Please share a story about a time when you travelled somewhere and connected with nature in a profound way, or when you just had an amazing day out. Which is your favourite type of nature to enjoy? It could be streams, waterfalls, mountains, desert, rolling hills, landscaped gardens, flower gardens, or anything at all! This would be a great time to share some photos of the places you have visited and enjoyed, I'm sure we must all have some photos to share these days.

POSTING GUIDELINES
Q. "SHARE A STORY ABOUT ONE OF YOUR FAVOURITE NATURE EXPERIENCES. WHY IS CONNECTING WITH NATURE IMPORTANT?"
- Share a link to your post in the comments below.
- Use the topic tags qotw and ecotrain when you post.
- We welcome everyone to join us and post your answer to this QOTW.
- Your answer can be a written post, a video, or any way you wish to express yourself.
- You can post anytime from now until Saturday 7 May 2022.
- You must Subscribe to the ecoTrain Community to post.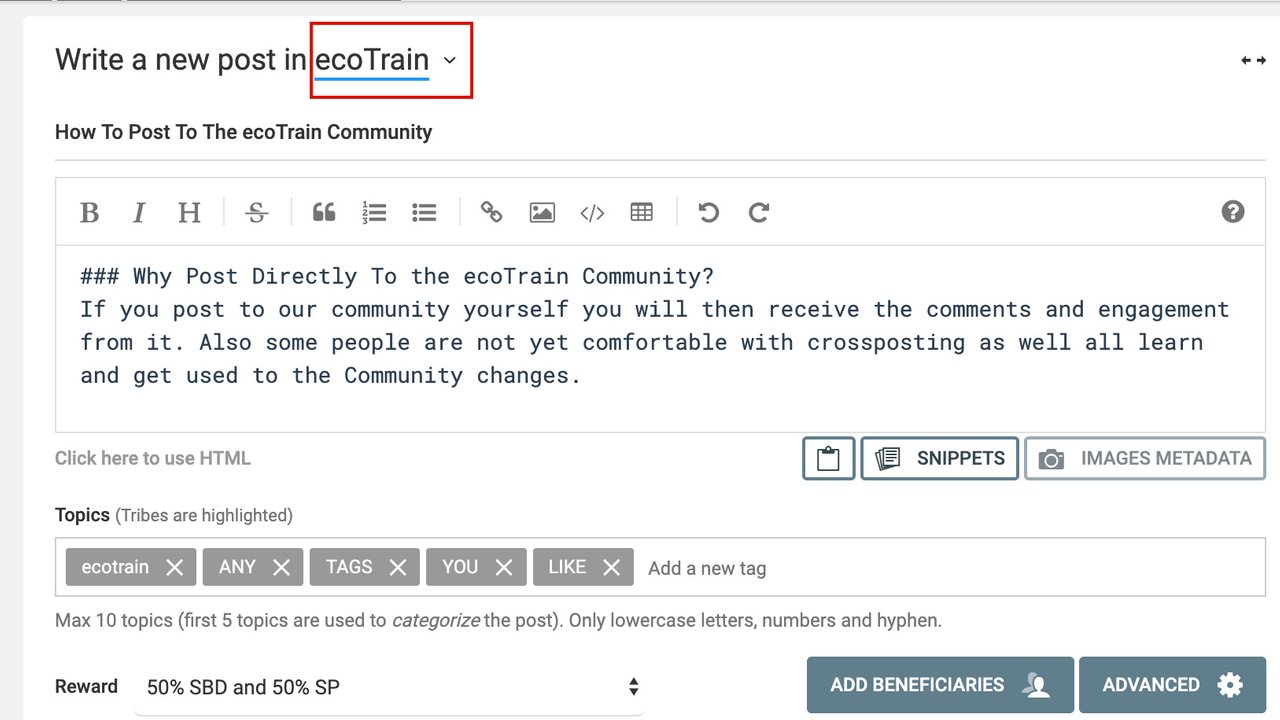 Please also post a link to your post in the comments so that I will be sure to find it and add it to the weekly tie-up post.
How to submit your post to Dreemport
Please visit the DreemPort website and create an account.
The submission date is fixed to Friday so on Friday only please submit your hive post URL by noon PST in order to compete.
The CURATION of those posts happen on Monday and everyone will see the results on Tuesday!


CHECK OUT OUR PREVIOUS QUESTIONS OF THE WEEK
SEASON 10
WHAT HABITS OR ADDICTIONS, BOTH GOOD AND BAD, HAVE YOU DEVELOPED AND WHICH YOU WOULD LIKE TO GET RID OF?
https://peakd.com/hive-123046/@ecotrain/ecotrain-qotw-tie-up-post-what-habits-or-addictions-both-good-and-bad-have-you-developed-and-which-you-would-like-to-get-rid-of
WHAT THINGS COULD WE DO DIFFERENTLY TO REDUCE CLIMATE CHANGE?
https://peakd.com/hive-123046/@ecotrain/ecotrain-qotw-tie-up-post-what-things-could-we-do-differently-to-reduce-climate-change
WHAT ASPECTS OF SUSTAINABILITY AND HOLISTIC LIVING ARE IMPORTANT TO YOU?
https://peakd.com/hive-123046/@ecotrain/question-of-the-week-tie-up-post-what-aspects-of-sustainability-and-holistic-living-are-important-to-you
---
SEASON 9
IF YOU COULD ASK GOD ONE QUESTION AND GOD WOULD GIVE YOU AN IMMEDIATE ANSWER WHAT WOULD THE QUESTION BE AND WHAT ANSWER WOULD YOU WANT TO HEAR?
https://peakd.com/hive-123046/@ecotrain/ecotrain-qotw-tie-up-post-season-98-if-you-could-ask-god-one-question
WHAT DOES SUCCESS LOOK LIKE FROM A SPIRITUAL PERSPECTIVE?
https://peakd.com/hive-123046/@ecotrain/ecotrain-qotw-tie-up-post-what-does-success-look-like-from-a-spiritual-perspective
WHY IS IT SO HARD TO MEDITATE?
https://peakd.com/hive-123046/@ecotrain/ecotrain-qotw-tie-up-post--why-is-it-so-hard-to-meditate
DO YOU BELIEVE IN DESTINY OR KARMA? CAN BOTH BE TRUE?
https://peakd.com/hive-123046/@ecotrain/ecotrain-qotw-tie-up-post-95-do-you-believe-in-destiny-and-karma-can-both-be-true
CAN SPIRITUALITY AND TECHNOLOGY LIVE TOGETHER?
https://peakd.com/hive-123046/@ecotrain/ecotrain-qotw-tie-up-post-can-spirituality-and-technology-live-together
HAVE YOU EVER WITNESSED A MIRACLE?
https://peakd.com/hive-123046/@ecotrain/ecotrain-qotw-tie-up-post-have-you-ever-witnessed-a-miracle
IF THERE IS A GOD WHY IS THERE SO MUCH SUFFERING IN THE WORLD?
https://peakd.com/hive-123046/@ecotrain/qotw-92-tie-up-post-wow-what-a-response-from-150-people-if-there-is-a-god-why-is-there-so-much-suffering-in-the-world
WHAT DOES SPIRITUALITY MEAN TO YOU?
https://peakd.com/hive-123046/@ecotrain/ecotrain-qotw-season-91-awards-post-what-does-spirituality-mean-to-you
---
SEASON 8
WHAT DO WE FEAR, WHY DO WE FEAR?
https://peakd.com/hive-123046/@ecotrain/ecotrain-qotw-awards-post-what-do-we-fear-why-do-we-fear
WHAT PREVENTS ACTION?
https://peakd.com/hive-123046/@ecotrain/ecotrain-qotw-awards-wowwwwwwwwww-what-a-response
WHAT IS THE BEST KIND OF ACTION?
https://peakd.com/hive-123046/@ecotrain/ecotrain-qotw-awards-post-season-85-what-is-the-best-kind-of-action
IF NOT YOU THEN WHO? IF NOT NOW THEN WHEN?
https://peakd.com/hive-123046/@ecotrain/ecotrain-qotw-awards-post-season-84-if-not-you-then-who-if-not-now-then-when
WHAT ACTION DO YOU THINK NEEDS TO BE TAKEN TO COMBAT CLIMATE CHANGE?
https://peakd.com/hive-123046/@ecotrain/ecotrain-qotw-awards-post-season-83-what-action-do-you-think-needs-to-be-taken-to-combat-climate-change
WHAT ACTIONS DO YOU THINK ARE NEEDED IN YOUR LOCAL AREA?
https://peakd.com/hive-123046/@ecotrain/awards-post-ecotrain-question-of-the-week-season-82-what-actions-do-you-think-are-needed-in-your-local-area
WHAT ACTIONS HAVE YOU TAKEN IN YOUR LIFE THAT LED TO POSITIVE CHANGES?
https://peakd.com/hive-109038/@ecotrain/ecotrain-question-of-the-week-awards-post-season-81

Supporting People Who Help
Make The World A Better Place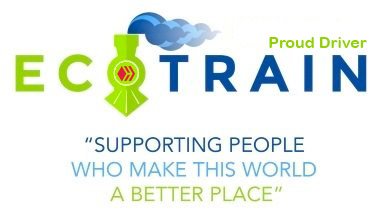 CLICK HERE TO SUBSCRIBE TO THE ECOTRAIN COMMUNITY