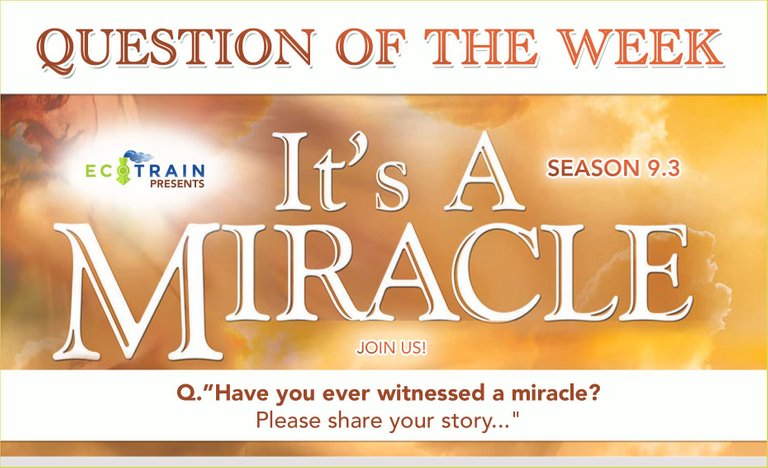 Welcome to this third Question Of The Week for Season 9 with the theme of Spirituality. This week I am inviting you to share a personal story about a time when you witnessed a miracle! This is a lovely opportunity to share something special, perhaps you have never even shared it before! There is no exact definition of what a miracle is and so it is up to you to decide what experience you think was miraculous. It could be a tiny thing or a huge event, or just something that you felt was special. Sometimes miracles can just be about timing of event, or coincidences, or perhaps many of them at a time. If you are someone who is a true experiencer / believer in miracles then i also invite you to share more about them. You could share why you think they exist, whether they are proof of God or perhaps of our own innate powers and gifts wherever they may have come from.
We invite everyone to partake, from all walks of life. There is no right or wrong answer, and this week we do not ask for any opinions or thoughts, simply a beautiful sharing of a time, or times, that you have experience a miracle. I believe everyone has experienced them in one way or another, but they are often missed! I look forward to reading your miraculous stories!

POSTING GUIDELINES
Q. "Have you ever witnessed a miracle? Please share your story..."
- Share a link to your post in the comments below.
- Use the topic tags qotw and ecotrain when you post.
- We welcome everyone to join us and post your answer to this QOTW.
- Your answer can be a written post, a video, or any way you wish to express yourself.
- You can post anytime from now until Friday 28 January 2022.
- You must Subscribe to the ecoTrain Community to post.
- Minimum 600 words for up-votes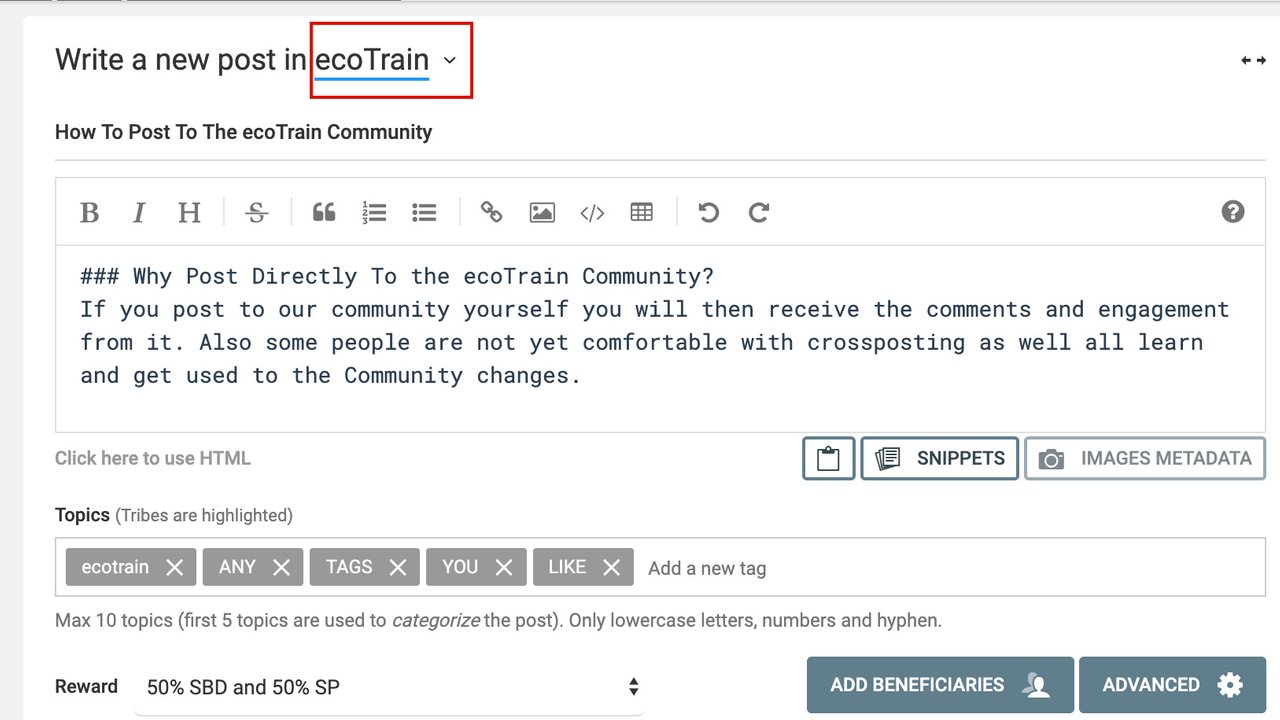 Please also post a link to your post in the comments so that I will be sure to find it and add it to the weekly tie-up post.

CHECK OUT OUR PREVIOUS QUESTIONS OF THE WEEK
SEASON 9
IF THERE IS A GOD WHY IS THERE SO MUCH SUFFERING IN THE WORLD?
https://peakd.com/hive-123046/@ecotrain/qotw-92-tie-up-post-wow-what-a-response-from-150-people-if-there-is-a-god-why-is-there-so-much-suffering-in-the-world
WHAT DOES SPIRITUALITY MEAN TO YOU?
https://peakd.com/hive-123046/@ecotrain/ecotrain-qotw-season-91-awards-post-what-does-spirituality-mean-to-you
---
SEASON 8

WHAT DO WE FEAR, WHY DO WE FEAR?
https://peakd.com/hive-123046/@ecotrain/ecotrain-qotw-awards-post-what-do-we-fear-why-do-we-fear
WHAT PREVENTS ACTION?
https://peakd.com/hive-123046/@ecotrain/ecotrain-qotw-awards-wowwwwwwwwww-what-a-response
WHAT IS THE BEST KIND OF ACTION?
https://peakd.com/hive-123046/@ecotrain/ecotrain-qotw-awards-post-season-85-what-is-the-best-kind-of-action
IF NOT YOU THEN WHO? IF NOT NOW THEN WHEN?
https://peakd.com/hive-123046/@ecotrain/ecotrain-qotw-awards-post-season-84-if-not-you-then-who-if-not-now-then-when
WHAT ACTION DO YOU THINK NEEDS TO BE TAKEN TO COMBAT CLIMATE CHANGE?
https://peakd.com/hive-123046/@ecotrain/ecotrain-qotw-awards-post-season-83-what-action-do-you-think-needs-to-be-taken-to-combat-climate-change
WHAT ACTIONS DO YOU THINK ARE NEEDED IN YOUR LOCAL AREA?
https://peakd.com/hive-123046/@ecotrain/awards-post-ecotrain-question-of-the-week-season-82-what-actions-do-you-think-are-needed-in-your-local-area
WHAT ACTIONS HAVE YOU TAKEN IN YOUR LIFE THAT LED TO POSITIVE CHANGES?
https://peakd.com/hive-109038/@ecotrain/ecotrain-question-of-the-week-awards-post-season-81
---
SEASON 7
What is is the one thing that you are most grateful for in this life?
https://peakd.com/hive-123046/@ecotrain/ecotrain-question-of-the-week-s710-tie-up-post-what-is-is-the-one-thing-that-you-are-most-grateful-for-in-this-life
Which technologies have had a positive influence on your life?
https://peakd.com/ecotrain/@ecotrain/ecotrain-qotw-s79-which-technologies-have-had-a-positive-influence-on-your-life
What Aren't People Talking Enough About?
https://peakd.com/hive-123046/@ecotrain/ecotrain-question-of-the-week-tie-up-post-78-what-arent-people-talking-enough-about
AMAZING THINGS ABOUT KIDS AND PARENTING
https://peakd.com/hive-123046/@ecotrain/ecotrain-question-of-the-week-77-tie-up-post-amazing-things-about-kids-and-parenting

What's the most amazing act of kindness someone has ever done for you?
https://peakd.com/hive-123046/@ecotrain/ecotrain-qotw-s7-5-whats-the-most-amazing-thing-someone-has-ever-done-for-you
What do you need to let go of?
https://peakd.com/hive-123046/@ecotrain/qotw-s74-tie-up-post-what-do-you-need-to-let-go-of
What is Beauty?"
https://peakd.com/hive-123046/@ecotrain/ecotrain-question-of-the-week-season-7-3-what-is-beauty-tie-up-post

What are your favourite ways to show and receive gratitude?
https://peakd.com/hive-123046/@ecotrain/ecotrain-question-of-the-week-season-7-2-what-are-your-favourite-ways-to-show-and-receive-gratitude
What if a Genie Gave You the Chance To Reinvent Yourself?
https://peakd.com/hive-123046/@ecotrain/ecotrain-question-of-the-week-tie-up-post-s71-what-if-a-genie-



The 8 Pillars of Abundance Tribe
Supporting People Who Help
Make The World A Better Place