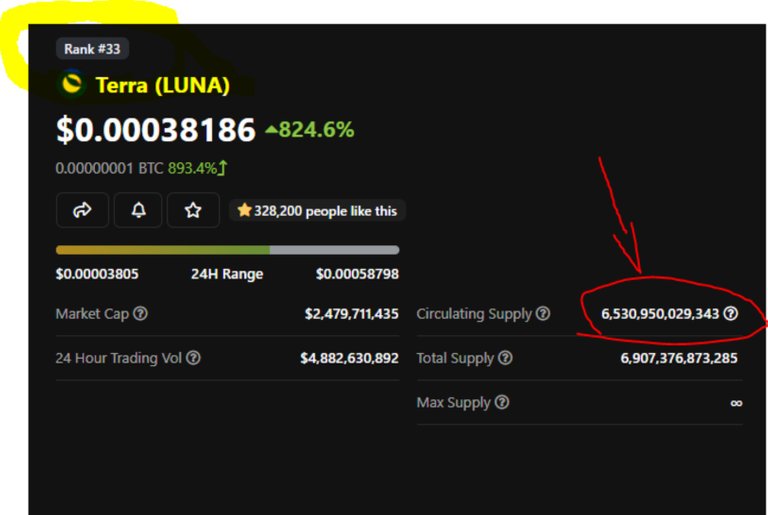 ---
$Luna just 8x-ed on Binance
I've had a wild chat with @urun mid last week, within we basically agreed that LUNA is going to hit the wall, about 1 day before it actually did. The price was still ~80c$, but the ship had already sailed -> https://peakd.com/hive-123456/@manniman/p-19g6wl30pqrk8e9651255b4ee8f29
Since then the Chain has hyperinflated and after that halted block production to decouple LUNA and USDT - as excepted.
Source 1: https://shorturl.at/bnD45
"Validators have decided to disable on-chain swaps, and IBC channels are now closed."
---
Quote from Binance: shorturl.at/ltHKP
"Note: The current circulating supply for LUNA is ~6.5T (~95% of total token supply)."
Meanwhile professional idiots on youtube have been shilling to buy LUNA, basically all the way down while it hyperinflated.
You can't make this up, it bounced back 8x today on Binance. Becoming the #33 Coin by MCap again.
Insane!
Posted via inji.com