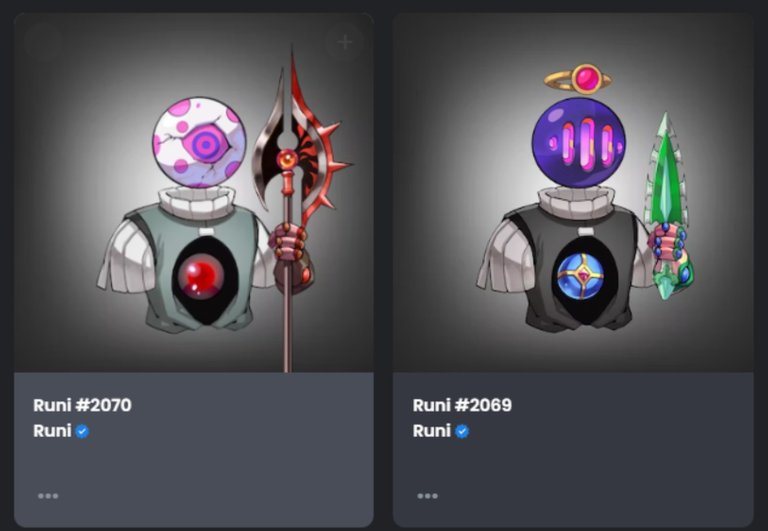 ---
Big fat L in Splinterlands #spl #runi
---
A month ago I was able to secure two Runi Whitelist spots. No Tricks or OTC dealings, just the good old be-there when everything gets online and press the buttons.
The timeframe for claiming the Whitelist Runis was ~1 week, which can be forever measured in crypto price moves. Looking at the general price moves I decided to wait till the end of the period and that gamble was a failure. Over the last couple of days, ETH went up, even if not too extreme I still ended up overpaying nearly 100$ on the fixed ETH price sigh. Can happen, no big deal, ETH went up 17.7% over the last week and the Euro went down ~1% again.
The actual sour part is my mints. Tbh those are some boring & ugly RUNIs I minted there. Out of so many possible combinations, Backgrounds, chances of Gold Foil, Heads, Robes, or Armor... jeeeZ.
#hodl and forget for now.
Posted via inji.com