Excited to share and introduce our new additions into Ecency.com.
Decks 2.0 - next iteration of Social Dashboard, where you can manage and engage, explore everything on Hive and Ecency in a single page, making it one of the best way to surf and use Web3.0 social media with ease. Organizing and managing communities, staying in touch with favourite authors, engaging with your audience became super easy and simple.
Waves - introducing short-content creation and engagement with support to both #leothreads and #dbuzz feeds. You can easily create short-content (Wave) on Decks and specify where to publish it, we call them Wave hosts (ecency.waves, leothreads, dbuzz). Waves+Decks makes your consuming, creating and curating short-content on Hive joyful process.
Floating FAQ - floating helper that will guide and help new people joining with different functionality and features on each page, giving suggestions. We are very excited about what this can do and how this can help people navigating ins and outs of Hive and Ecency. We will be expanding this neat helper in future updates with probably live-chat, AI helper, etc.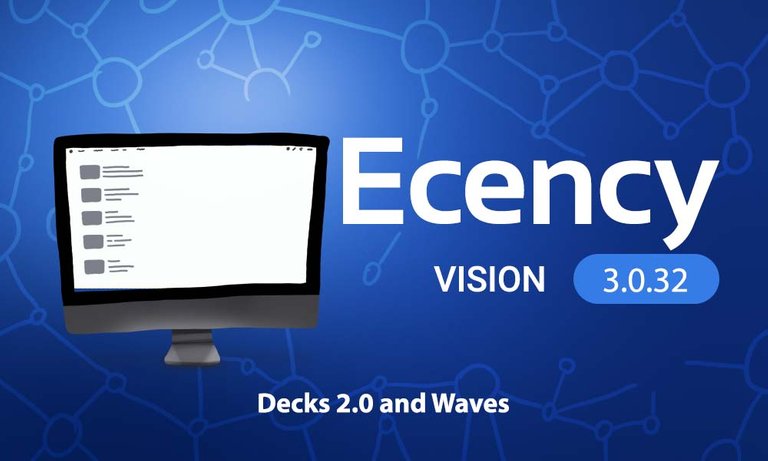 | Decks 2.0 | Waves | Floating helper |
| --- | --- | --- |
| | | |
What's new
Huge number of changes bundled into this release.
Full Changelog: https://github.com/ecency/ecency-vision/compare/3.0.30...3.0.31
New Desktop app update is coming soon, after few days of testing for stability and fixes.
Ecency.com | Desktop app | iOS app | Android app | Download Android APK and iOS IPA file
---
Support
100 HP | 500 HP | 1000 HP | 5000 HP | 10K HP | 20K HP
Support our proposals