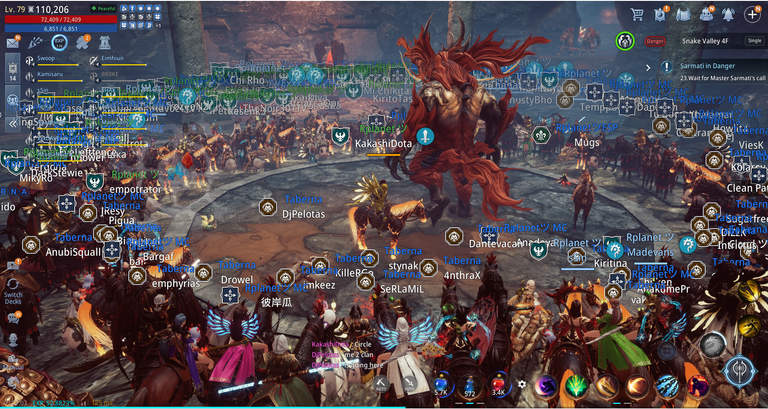 Hey Hivers,
yesterday we had the teritorial war again to occupy the valleys. Meanwhile, our clans are the best on the server EU14 and therefore we could again claim all Valleys for us.
The boss was then at the end mean to finish
Castle Siege
The first Castle Siege is also coming up at the end of the month - here we have already equipped our clans with the best players and are defending the castle from evil attackers.
Lvl 80 is targeted for the weekend.
hey Hivers,
gestern haben wir erneut den territorialen Valley-Krieg gegen ein paar kleineren Clans auf dem EU14 Server gewonnen - Bicheon Valley, Redmoon und Snake Valley sind unter unserer Flagge und der Darksteel Income für alle 3 ist entsprechend enorm.
Den Boss haben wir natürlich am Ende auch noch gelegt.
Castle Siege
Am 30. findet auch die erste Castle Siege statt - hier haben wir als Clan bereits die Verteidigung eingenommen und werden mit 120 Mitgliedern die Burg verteidigen. Die Rewards für das Event kann sich schon sehen lassen - neben Stats Increases gibts auch wertvolle Loot-Chests die jeder nach der Siege erhält.

See you around,
RivalzZz