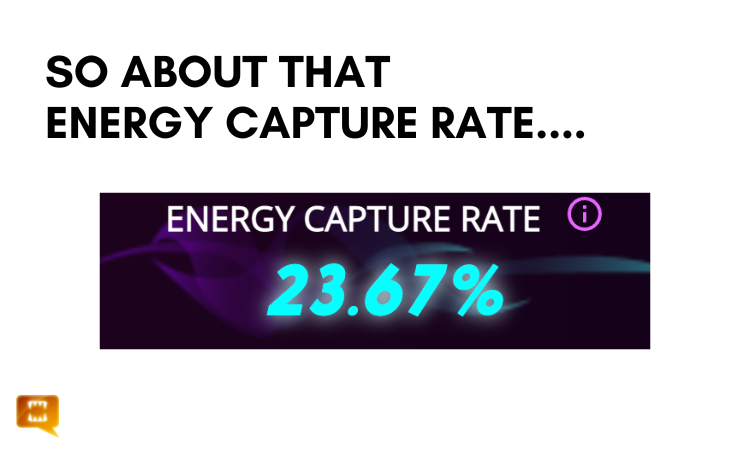 I have to admit something...
I have never really paid much attention to the energy capture rate within the game. Mainly because in the past, I'd do my daily quests and that was about it. Which never took me more than about 10 tries to get the needed 5 wins.
But also, I rarely, if ever, cared about the DEC I would earn per win. It just wasn't a factor in my desire to play the game. Those loot chests potentially had legendary cards in them, so for me it was all about the chests!
Obviously, there has been a major change in the game, with the focus quests and that has made me...Play the game much more!
So much so that this is my new...ECR percentage and where it seems to hover around...

And apparently, it's never good to go under 50%!
But why?
Isn't this just for DEC rewards? Maybe I'm confused at the whole process because to me it looks like the game is penalizing players who want to play...A lot.
That's really why I'm making this post because I've noticed a few things since the change and I'm not sure exactly what it all means...
My ECR used to trickle down. Even when I played a lot it never seemed to go under 80% and then regenerated in a day or so. But now, it seems like each match takes multiple percentages off my rate?

Apparently we shouldn't let it go under 50%? Is this true and why / why not?

But mostly...How the heck do us addicted players, keep playing the game when our ECR seems to drain and we are punished for...Playing the game?
Again, I could care less about the silly DEC, I'm only worried about doing my focus quests lol
My longest streak ever was 10 until this past week, when I hit my new streak..

Degen alert!!
Anywho....
Just hoping for some of you savvy Splinterlands players to point me in the right direction for an explanation of how this new ECR works and asking the big question....
What the heck does ECR actually do or what is it stopping us from doing? lol