English
---
A magical city: Buenos Aires and its architecture for this MONOMAD Challenge
---
Hello my dear friends of Black and White and all of Hive, I hope you are having a beautiful day!!! This time I bring you a post for the #monomad challenge focused on the architecture of Buenos Aires, especially the architecture of big buildings.
A phrase has been spread that I could now understand and it is that Buenos Aires is the Europe of Latin America. Although this is an extremely generalized reference, suddenly, I can understand the reason for it, and is that it had been so long since I had visited this city, that its morphology had been somewhat forgotten in my mind.
It turns out that I finally agree with this saying. Although the European urban centers have no point of comparison with Buenos Aires, especially for the narrowness of those, nothing comparable to the Buenos Aires amplitude, it turns out that the new European areas of the cities, in general terms, do have an interesting resemblance to the Federal Capital of Argentina.
This is probably due to the fact that we were a European colony and somehow Argentina has always looked to Europe (even to the United States in some aspects) to carry out the design of its different cities.
Español
---
Una ciudad mágica: Buenos Aires y su arquitectura para este MONOMAD Challenge
---
Hola mis queridos amigos de Black and White y de todo Hive, ¡¡espero que estén pasando un hermoso día!! En esta ocasión les traigo una publicación para el #monomad challenge enfocada en la arquitectura de Buenos Aires, en especial en la de grandes edificios.
Se ha divulgado una frase que ahora pude comprender y es que Buenos Aires es la Europa de Latinoamérica. Aunque esta es una referencia extremadamente generalizada, de pronto, puedo comprender el por qué de la misma, y es que hacía tanto que no visitaba esta ciudad, que su morfología había quedado algo olvidada en mi mente.
Resulta ser que por fin comparto con este dicho. Aunque los núcleos urbanos europeos no tienen punto de comparación con Buenos Aires, en especial por la estrechez de aquellos, nada comparable con la amplitud porteña, resulta ser que los nuevas áreas europeas de las ciudades, en rasgos generales, sí que tienen un parecido interesante con Capital Federal de Argentina.
Probablemente esto se deba a que éramos una colonia europea y de algún modo Argentina siempre ha mirado a Europa (incluso a Estados Unidos en algunos aspectos) para llevar a cabo el diseño de sus diferentes ciudades.
---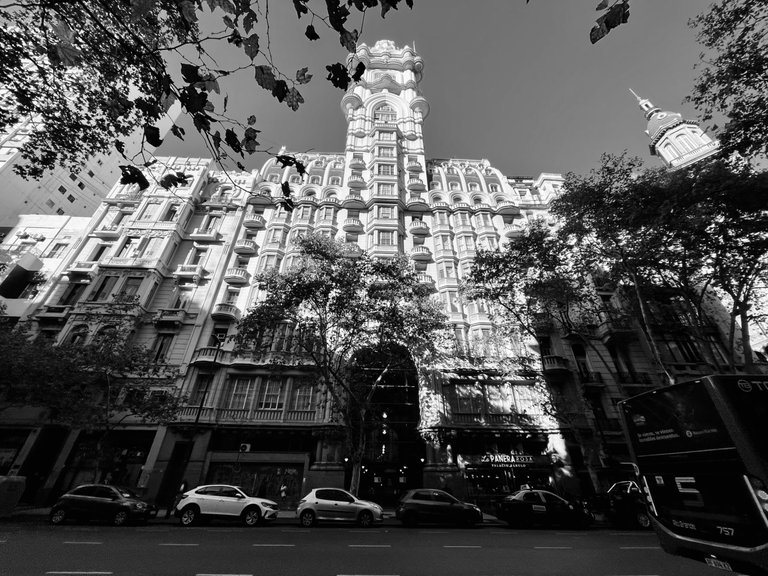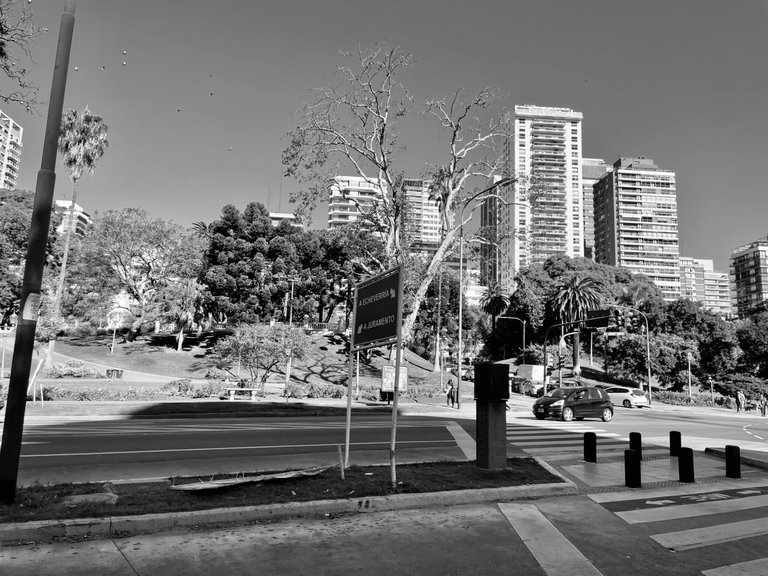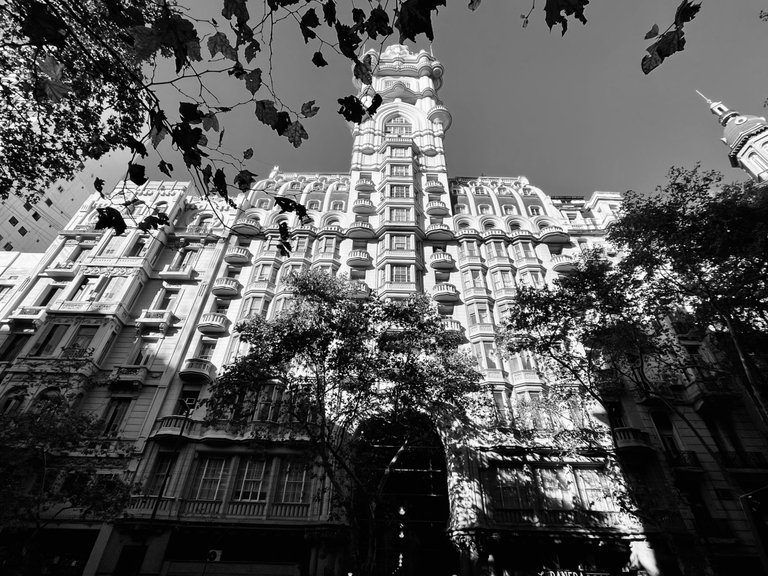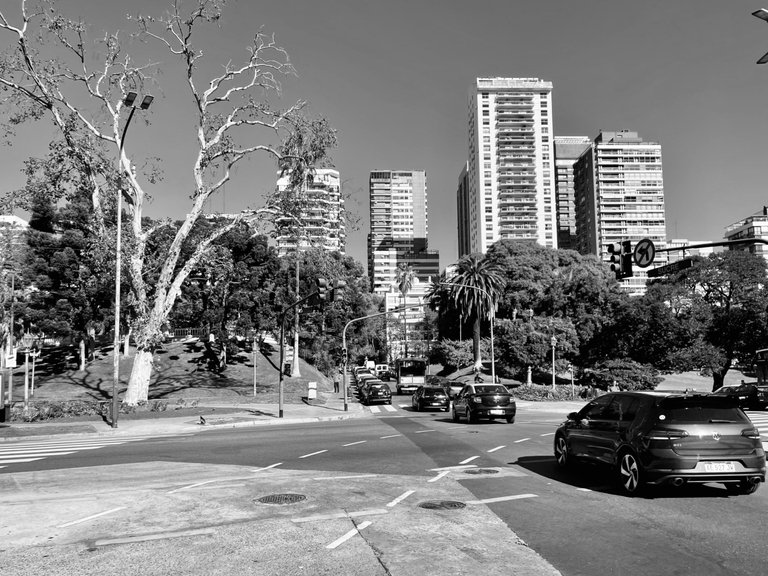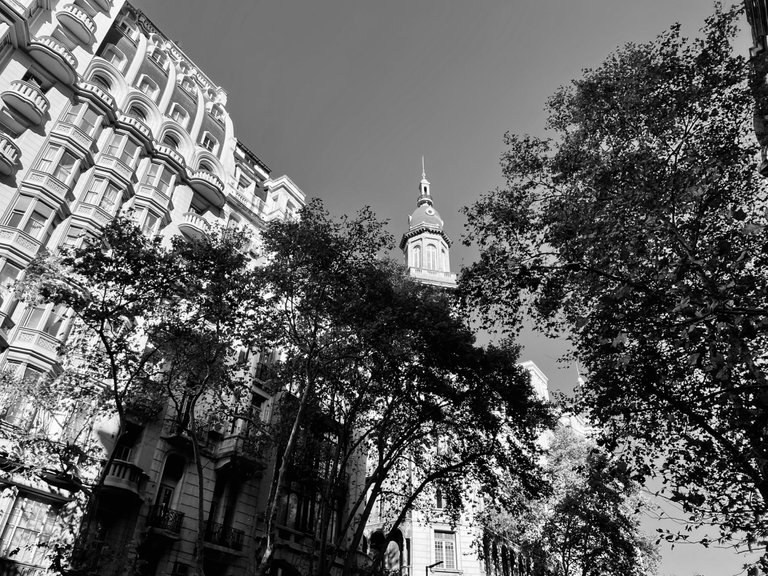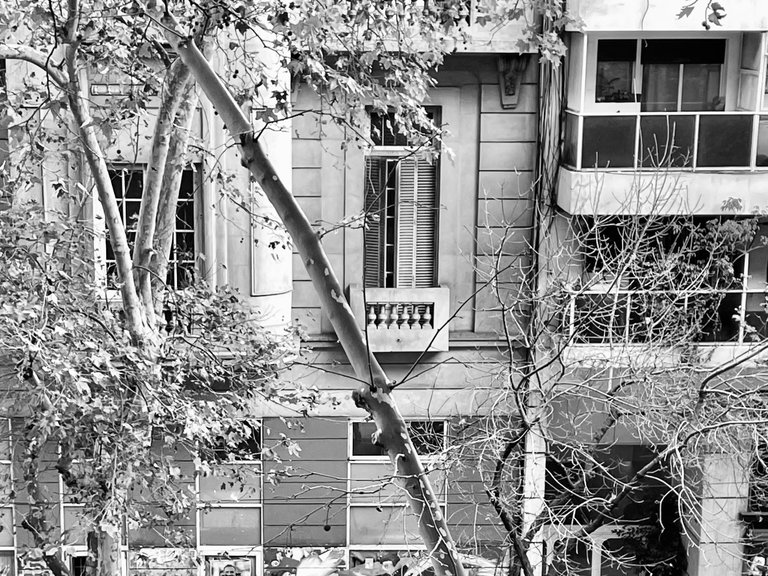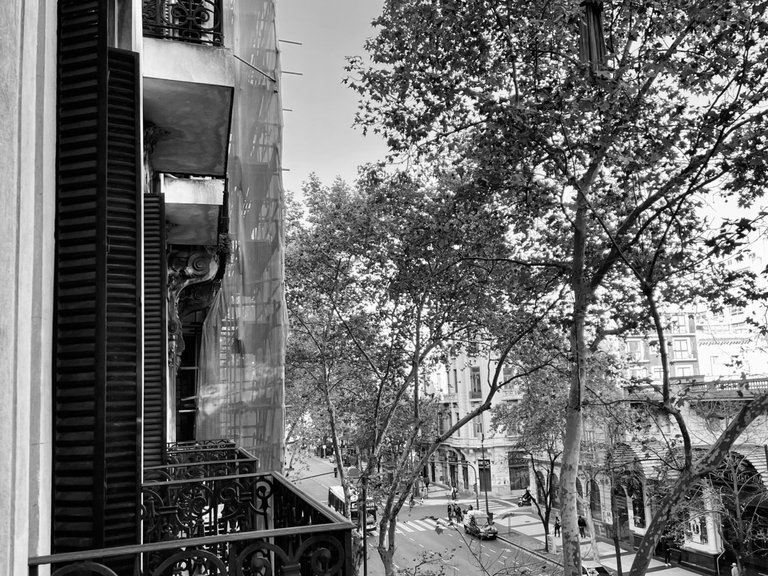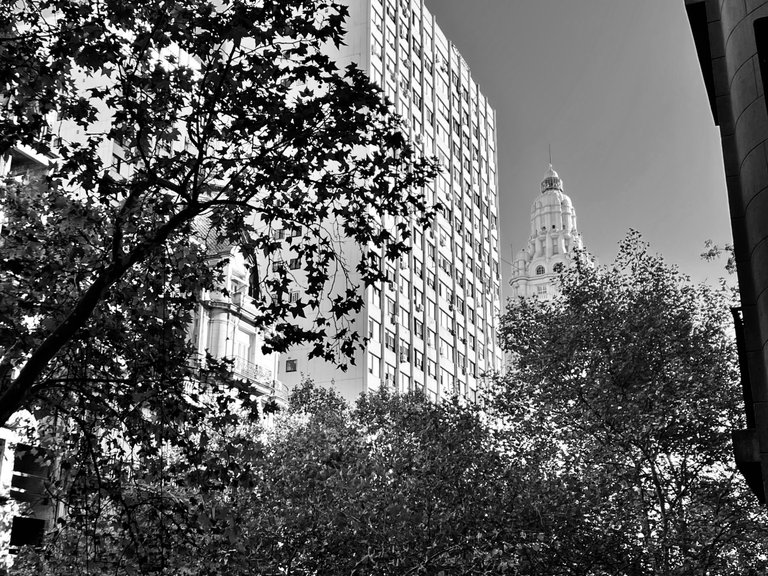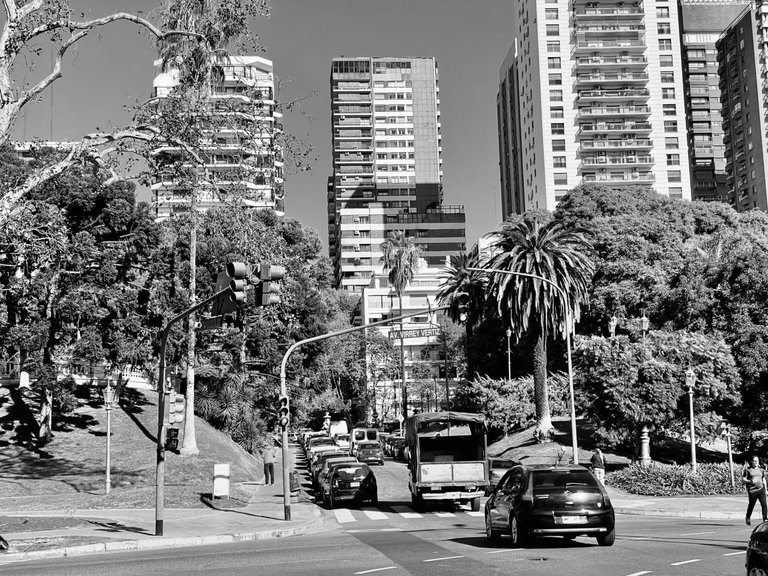 ---
What to observe in the photos?
---
Well, you can observe whatever you want, hehe, but what caught my attention the most is the beautiful play that takes place between each building itself, the trees and the sky.
I find it beautiful to look up or to the side, in the photograph taken from a second floor, and be able to see the treetops accompanying the city. I did not remember this grove of trees in Buenos Aires and the truth is that it caught my attention.
In addition, the different species of trees offer a feeling of freshness, and although it is really a huge city in its urban structure, there is a clear effort with satisfactory achievements to introduce the green in the plot, so for people like me, who love to see nature everywhere, this is a great relief.
You can also see in some photos pots or beds that give home to other small plants, which creates an interesting profile in the public trees, since it is not only necessary to look at the sky to find the top of a tree, but there are plants at a lower level that provide comfort and a sense of calm to the eye.
¿Qué observar en las fotos?
---
Bueno, ustedes pueden observar lo que deseen, jeje, pero lo que más me llamó la atención a mí es el hermoso juego que se lleva a cabo entre cada edificio en sí mismo, los árboles y el cielo.
Me parece hermoso mirar hacia arriba o hacia el costado, en la fotografía tomada desde un segundo piso, y poder ver las copas de los árboles acompañando a la ciudad. No recordaba esta arboleda de Buenos Aires y la verdad es que llamó mucho mi atención.
Además, las diferentes especies de árboles ofrecen una sensación de frescura, y aunque es realmente una ciudad enorme en su estructura urbana, se observa un claro esfuerzo con logros satisfactorios de introducir el verde en la trama, por lo que para personas como yo, que aman ver naturaleza por doquier, esto es un gran alivio.
También podrán ver en algunas fotos macetas o canteros que dan hogar a otras plantitas, lo que crea un perfil interesante en el arbolado público, ya que no solamente es necesario mirar al cielo para encontrarse con la copa de un árbol, sino que hay plantas a un nivel más bajo que brindan confort y sensación de calma a la vista.
---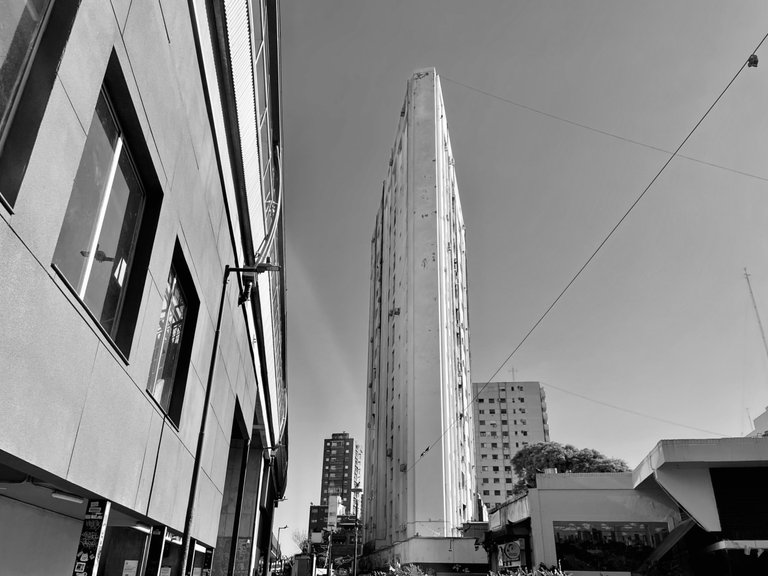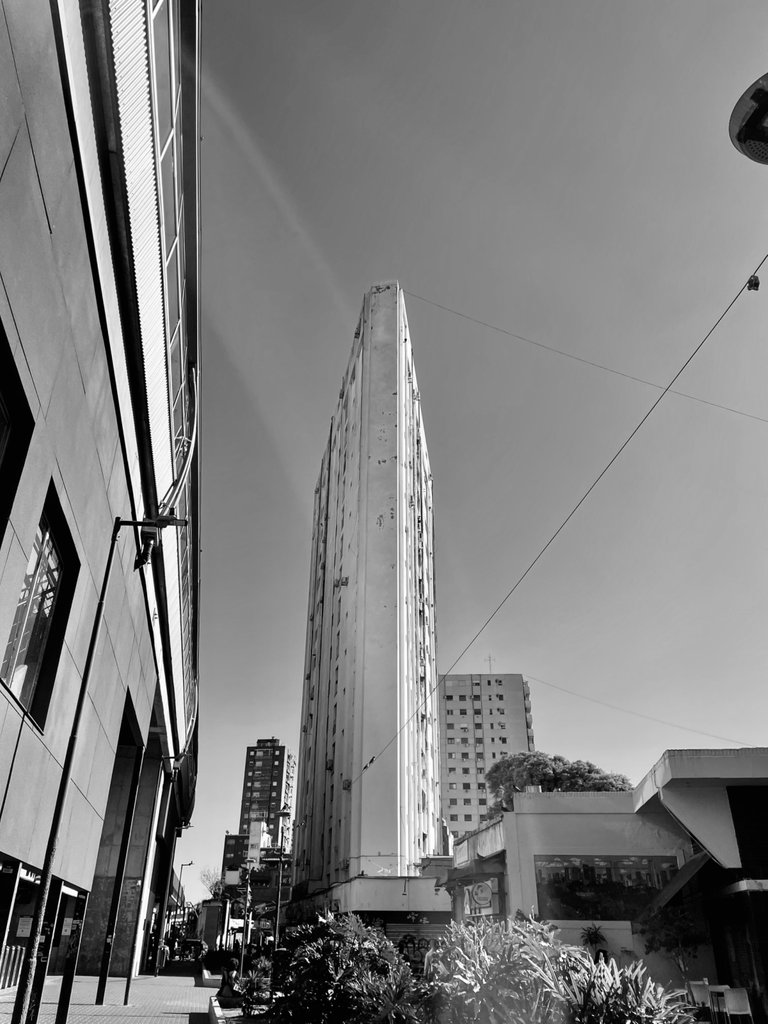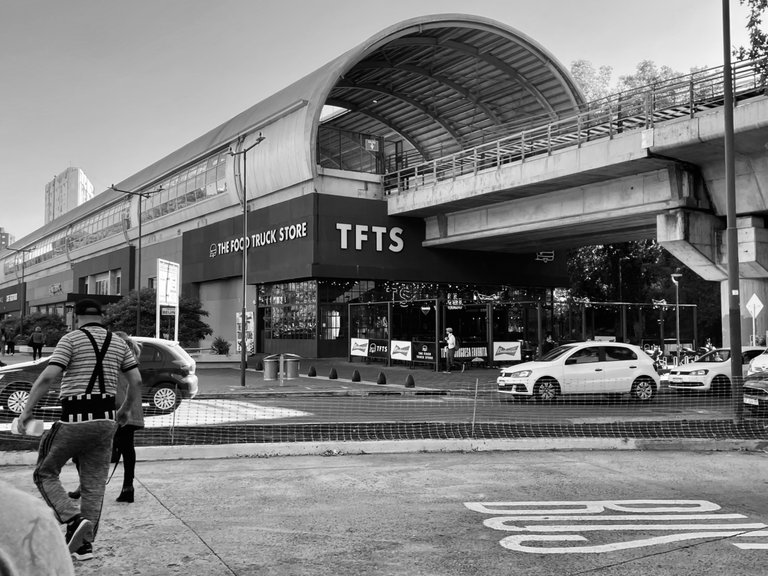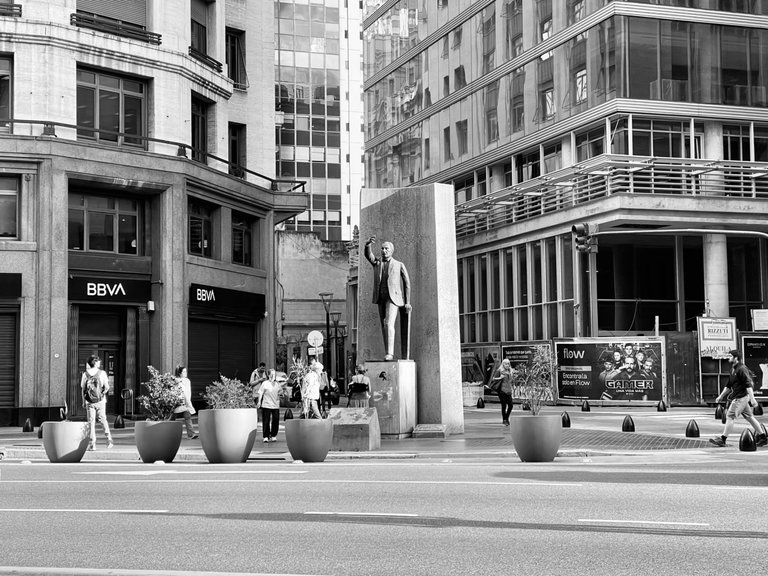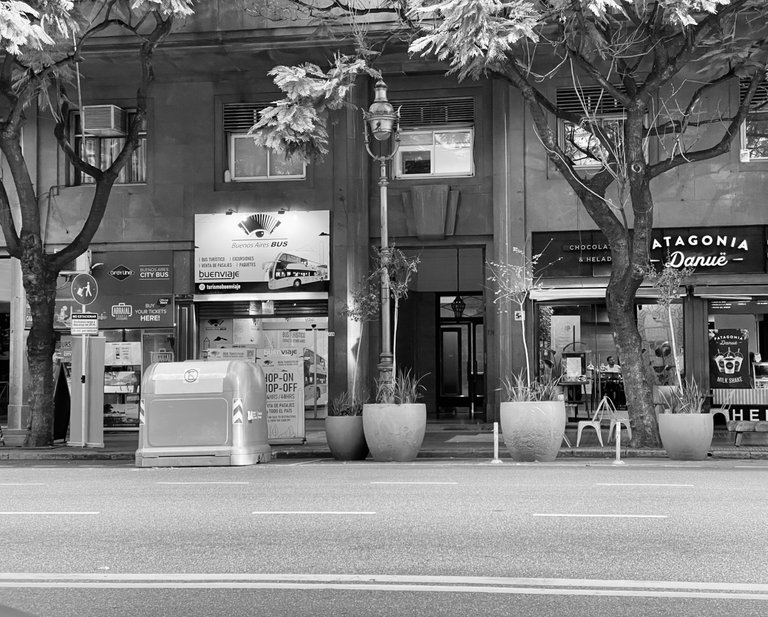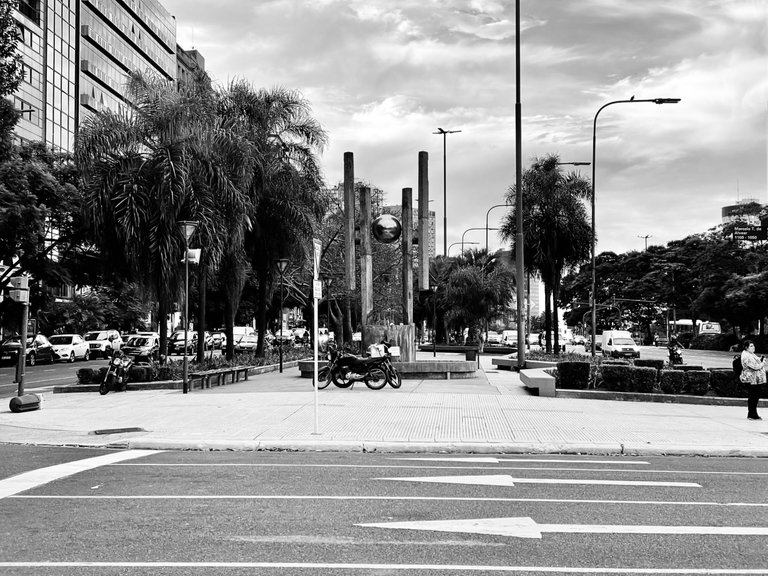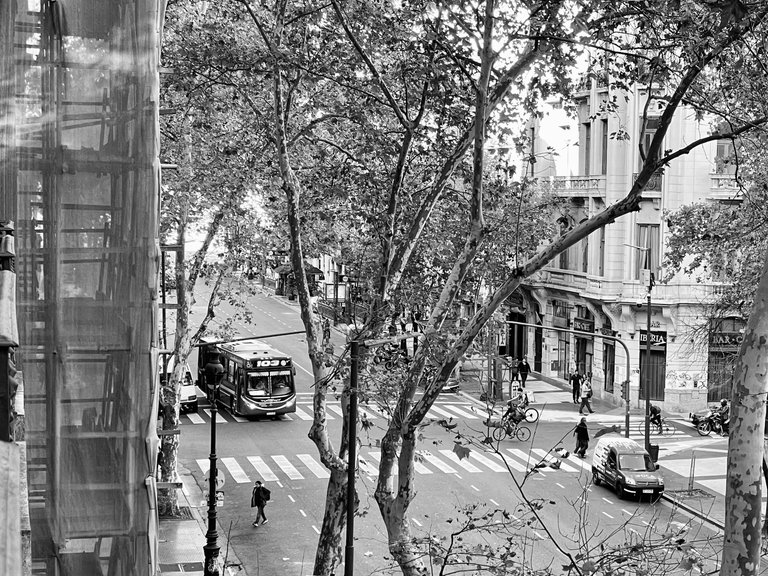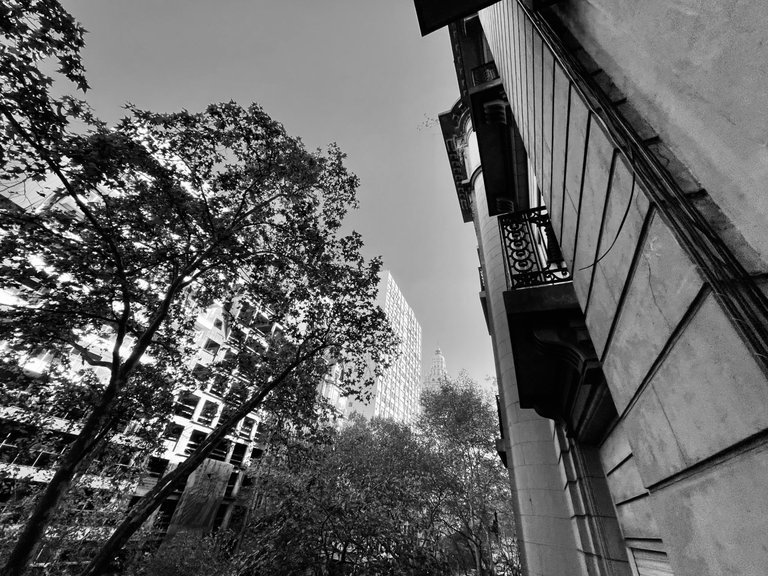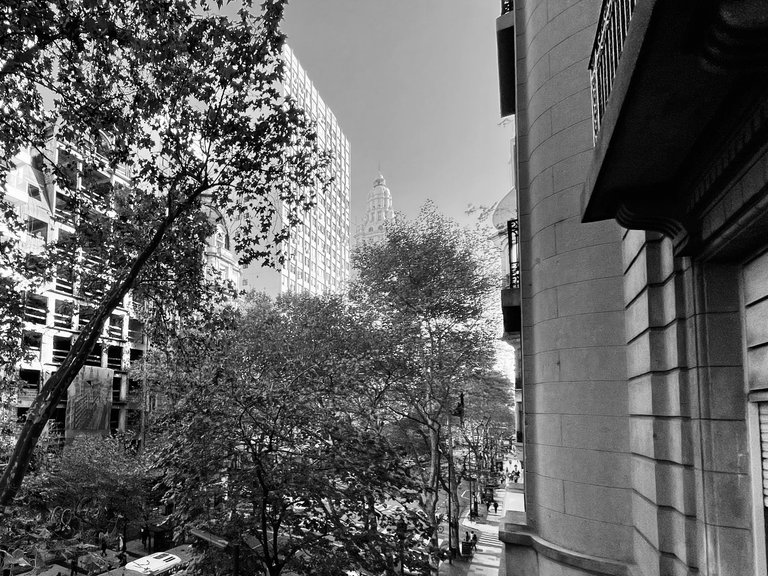 ---
I liked the idea of playing with these images and turning them into a monochromatic sample, because even though it is in black and white, the nature part of the images is still very evident.
Me gustó la idea de jugar con estas imágenes y convertirlas en una muestra monocromática, ya que aunque sea en blanco y negro, la parte de naturaleza de las imágenes, igualmente queda muy en evidencia.
---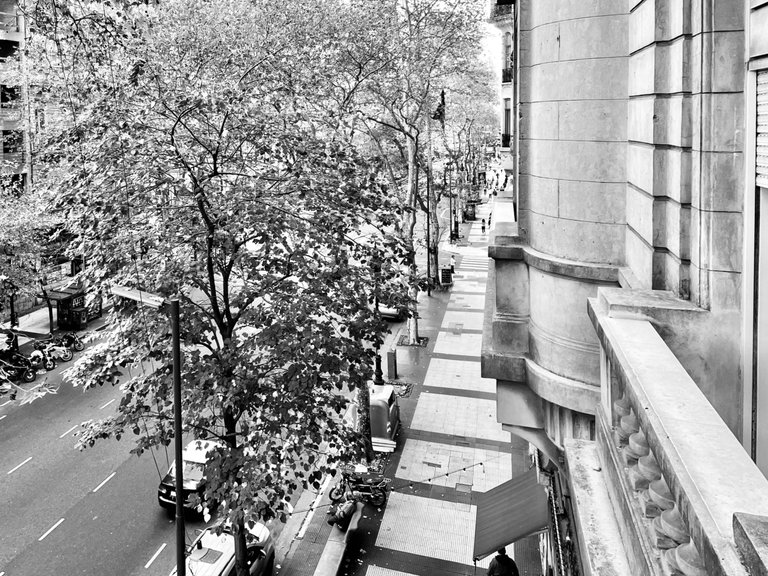 ---
Pinmapple code: [//]:# (!pinmapple -34.62372 lat -58.39070 long A magical city: Buenos Aires and its architecture for this MONOMAD Challenge d3scr)
---
I hope you've enjoy the post!
Thanks a lot for being here!
With love,
Espero quehayas disfrutado el post!!
Muchas gracias por estar aquí!
Con cariño,
---
Device: iPhone 12 Pro
Translation: DeepL
Dispositivo: iPhone 12 Pro
Traducción: DeepL