Hello Splinterland warriors!
How are you all guys hope you will be blessed and fine here is another post about the Splinterlands game in which i will be sharing today's quest rewards with a common card from the chaos legion edition of water splinter.
KULU SWIMHUNTER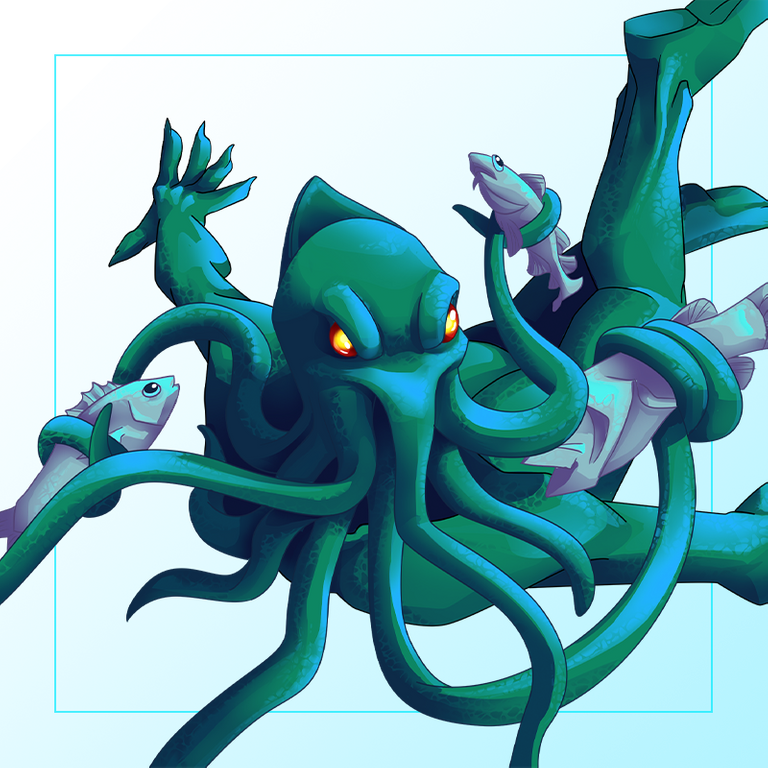 Kulu Swimhunters are members of a race of squid-like creatures that hunt in packs. They use their multiple tentacles to wield all manner of projectiles, to include spears, coral, and even fish.Read more
Here is a common water monster with ranged attack that you can use in the little league ruleset because of its low mana cap that it cost in the battlefield like it cost 4 mana cap to fight in the battlefield with a strong ranged attack of up to 3 at level 6 with enough life. This card belongs to the water family and from the chaos legion edition that is why there are no abilities in this card.

STATS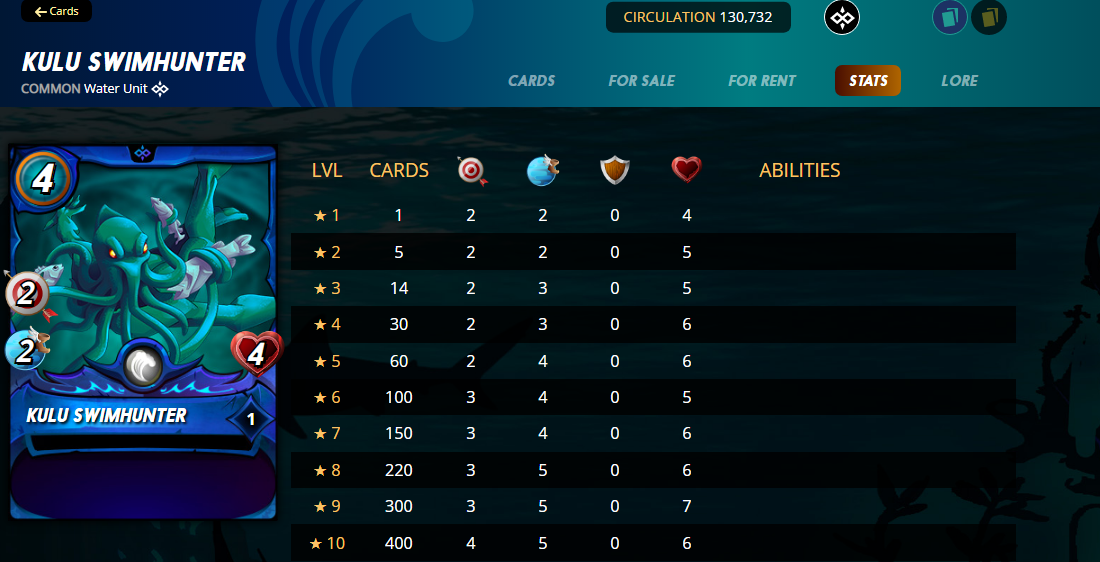 The circulation of this card is very high that you can see in the snap and the stats of this card is also which includes the levels, life and speed of this card along with its ranged attack that you can increase by combining more and more BCX. Here you can see all the stats of this card that how much cards will need to make to next level and in which level the ranged attack should be increase so at max level you can get 4 damage from this card while at level 6 you can get 3 damage with no specific abilities.

QUEST REWARDS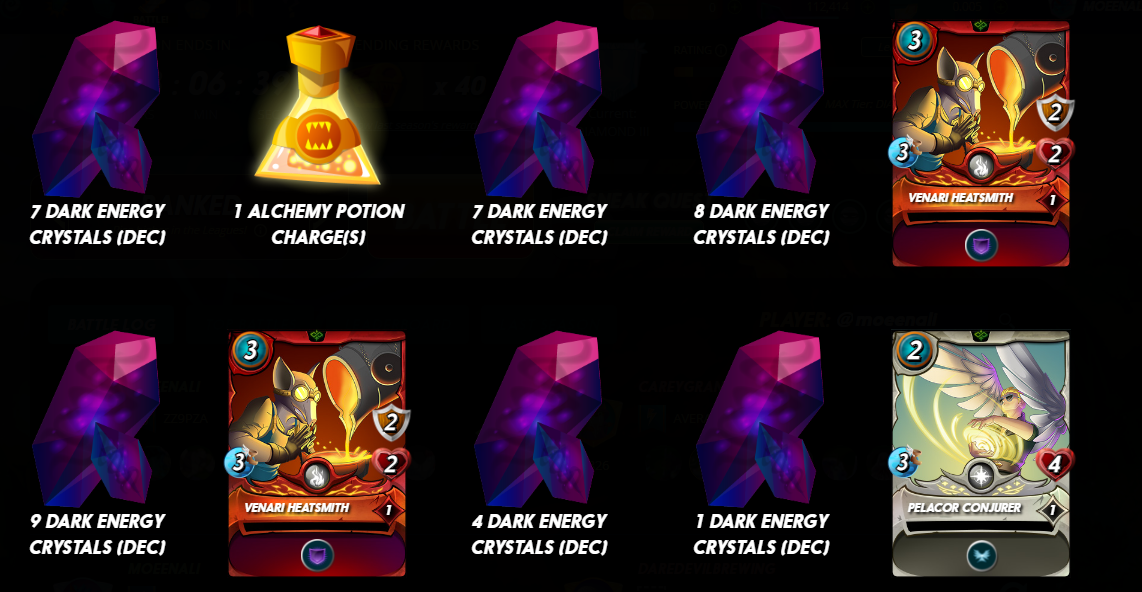 It was a quest with the sneak ability that i completed but not easily because i lost my rating from 2800 to 2730 but i recovered it after completing the quest. However, the rewards are not good enough because in 10 loot chests i got only shit rewards in the form of 1 DEC and 4, 7,7,8,9 in all the loot chest the dec were below 10 quantity and 3 common cards from it.

All images and animations are from the Splinterlands blogs and website

If you are new to this game then signup here to play the game click here for signup
---
---
Thanks For visiting my Blog
Best Regards @moeenali