Hello Splinterland warriors!
How are you all guys hope you will be blessed and fine here is another post about the Splinterlands game in which i will be sharing the quest rewards of today along with a chaos pack opening.
TARSA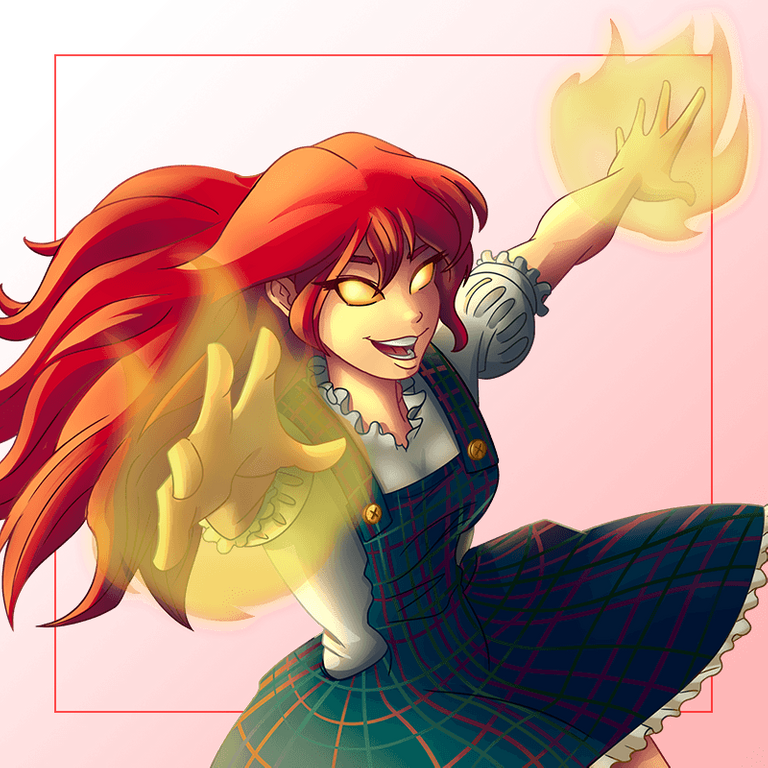 he village folk always say that Tarsa was born with fire in her blood, and that is true in many ways. Her burning rage and quick temper are amplified by her powers to summon and control fire.Read more
Do you like this summoner ? or the beta and untamed edition summoners, Of course, i will choose this one because of the two abilities that you can get from this summoner that will add to all of your monsters when you choose it for your battle against your opponent. However, all summoners of the fire splinter are good because of their specific abilities like the beta summoner is also adding one melee as this summoner but there is only one difference that this summoner cost 4 mana while the beta cost 3 mana so if you have a money and are able to buy and afford both the summoners then better to hold all edition summoner that will give you more and more return in the form of dec and rewards while you can get in to champion or leaderboard if you have all the summoners in the upgraded form.

PACK OPENING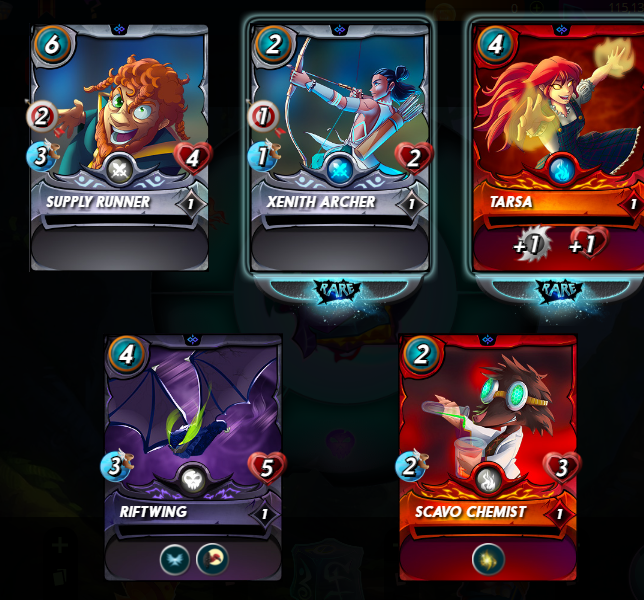 Here is the pack opening result that i got from the quest rewards in which i got 5 cards including one rare summoner worth $3 or equal to buying a chaos legion pack from the external market hive-engine and also got one more rare card of the neutral family along with 3 common cards with specific abilities like scavenging and cleansing from the scratch level.

QUEST REWARDS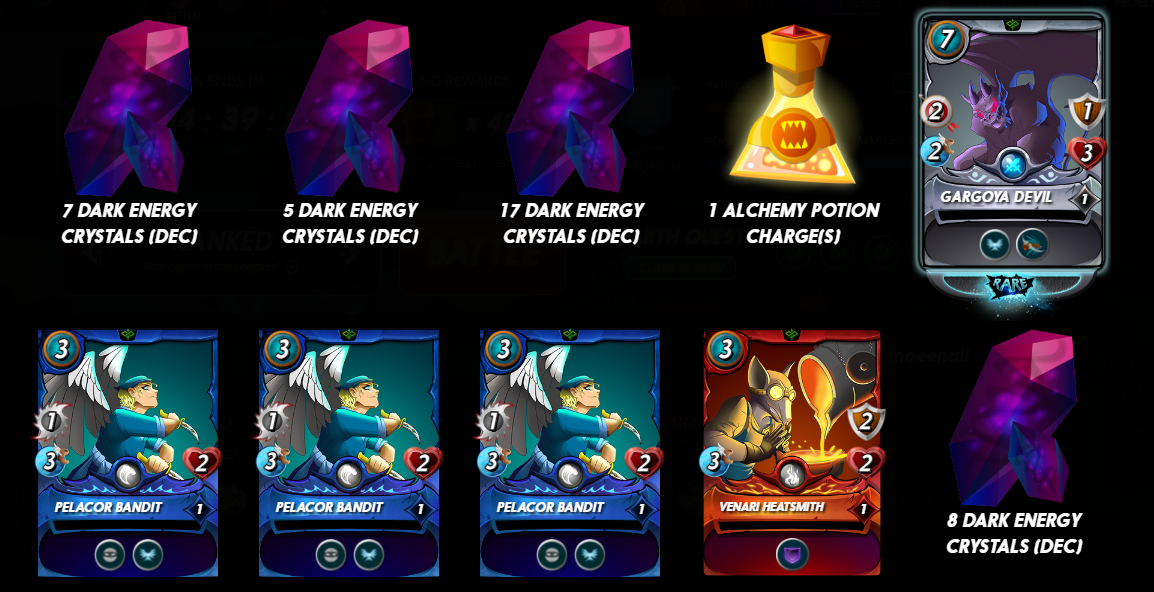 It was a quest with the earth splinter so i went for the lama mage legendary summoner where i used the flesh golem and kron the undying legendary monster in most battles and completed the quest in diamond 3 league again while got the new quest in the death family where i lose lots of rating and stopped playing at 2804 rating so will complete that quest tomorrow if not then i will change the quest. Here are the rewards of today's quest where you can see 4 common cards and one neutral rare with some dec and potion charges. Also, my goal is to reach the 30k sps in the next month till 30th march hope i will achieve this goal and will invest more and more money in the dec and Sps to increase the airdrop point for getting higher sps airdrop.

All images and animations are from the Splinterlands blogs and website

If you are new to this game then signup here to play the game click here for signup
---
---
Thanks For visiting my Blog
Best Regards @moeenali