Hello all friends of the community PLAY GAMER, today we are here to go to talk in a general way of all that is being done behind the scenes for the token PGM, we are going to fix a few things left behind for a few days and we will also give you some spoilers of a potentially huge work that is coming ...
---
PROBLEMS IN THE MARKET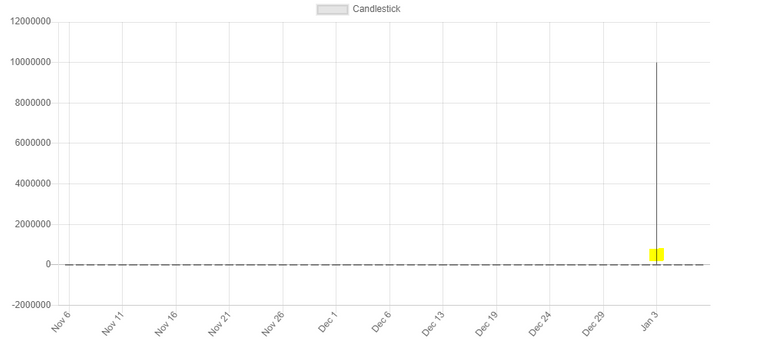 As you see yourself in the graph , because of a crazy user , to which I do not want to name names , has invested over $1600 in PGM token buying a lot of tokens , and then make the price jump to 16.5 mln dollars in value .
Something unthinkable and impossible, but hive-engine does not prohibit and does nothing to prevent at least the charts are not reduced in this way.
Anyway back to us our dear friend at the end is going on the game @hashkings and bought 12 thousand Joint at the price of 0.012 PGM , something out of his mind, crazy.
Obviously the guys at @hashkings have decided to remove the collaboration with our project , to which I again publicly apologize for the enormous damage that could have been reflected in the game.
So PGM token has lost 1 function.
And from now on to prevent more such crazy things we had to set a huge order.
This forced to put an order to sell 50 thousand PGMs at the price of 2 HIVE (price that will be constantly changed according to the value of HIVE) and then to make the price increase even more will be forced to invest over 100,405 HIVE.
This thing really bothers us, the fact of having to manipulate the market because of people who only think about earning money, not caring about the projects and the work of others.
Obviously there are positive sides, this will increase the price of the PGM token because we will have more security during future collaborations.
If then the value of the token arrives to 2 HIVE we will obviously go to remove the order and to put a new order so as to render the price of the token stable under a sure threshold.
This work will be removed when the token will have much more liquidity. For this we will have to wait a few more months, but we are working like crazy!
---
HOW TO USE PGM TOKEN
Now, as the token is getting more and more popular we want to tell you about all the methods to get and use the PGM token.
The token can be purchased from the sites of
hive-engine
Tribaldex
LeoDex
You can get the token with other tokens from:
Can be used for:
How to get the token without buying it:
Staking @utopis token
Staking the ALIVE token
Receiving comments from !PGM command
Receiving comments from the command !PGMBOOST
Selling your cards on previous games
Winning it with official PGM and CCH community contests
---
PROJECTS WE ARE WORKING ON
The projects we are constantly working on at the moment are 2:
---
Currently the project we are working on the most is @pgm-curator
This account will curate the #pgm posts, and with the proxies it will receive and send 90% in liquid HIVE, while the remaining 10% will be kept for future projects such as the other project we are working on a lot which is the #pgm, in this case the project lacks the liquidity in $ , about 3900 BEE, which thanks to the account @zottonetoken are constantly decreasing because that account is taking care of a lot of accounts with the tag #hive-engine and gives us a fixed income of about 3 BEE per day if not more, and this number will increase the more our BEE in stake will be high.
Within a month the account has collected over 50 liquid BEE, and in the first 10 days it had in stake 1 third of what it has now.
In addition I @zottone444 am working hard to get as many funds as possible.
Our goal is that by April our wallet will allow us to activate the #pgm tag 100%.
If you want to speed up the process you can do it from here
---
These are just some of the projects we are constantly working on in the last period.
Soon will also come the payments of the contests , especially the contest on the idea to write the PGM token!
---
---
---

ITA
Ciao a tutti amici della community di PLAY GAMER , oggi siamo qui per andare a parlare in maniera generale di tutto quello si sta facendo dietro le quinte per il token PGM , andremo a sistemare un pò di cose lasciate indietro da qualche giorno e vi daremo anche qualche spoiler di un lavoro potenzialmente enorme che sta per arrivare...
---
PROBLEMI NEL MERCATO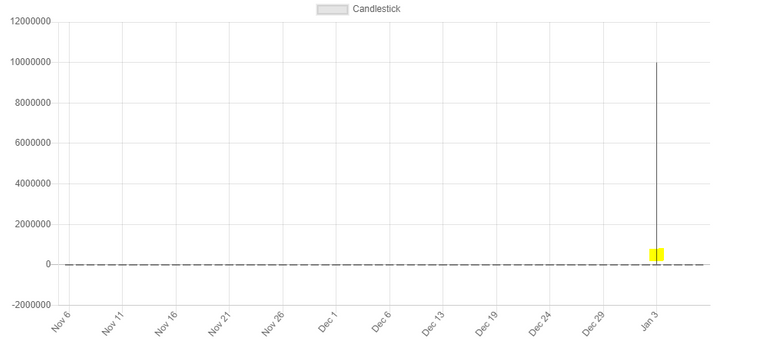 Come vedete stesso voi nel grafico , per colpa di un utente pazzo , alla quale non voglio fare nomi , ha investito oltre $1600 in PGM token comprando un sacco di token , per poi far schizzare il prezzo a 16,5 mln di dollari di valore.
Qualcosa di impensabile e impossibile , che però hive-engine non vieta e non fa nulla per evitare che almeno i grafici non vengano ridotti in questa maniera.
Comunque tornando a noi il nostro caro amico alla fine è andando sul gioco @hashkings e ha comprato 12 mila Joint al prezzo di 0.012 PGM , qualcosa da fuori di testa , da matti.
Ovviamente i ragazzi di @hashkings hanno deciso di rimuovere la collaborazione con il nostro progetto , ai quali chiedo ancora una volta pubblicamente scusa per gli enormi danni che si sarebbero potuti ripercuotere nel gioco.
Quindi PGM token ha perso 1 funzione.
E da ora in poi per prevenire altre cose del genere da folli abbiamo dovuto fissare un ordine enorme.
Questo ha costretto a mettere un ordine di vendita di 50 mila PGM al prezzo di 2 HIVE (prezzo che verra modificato costantemente in base al valore di HIVE) e quindi per far aumentare ancora di più il prezzo sarà costretto a investire oltre 100,405 HIVE.
Questa cosa ci da davvero fastidio , il fatto di dover manipolare il mercato per colpa di gente che pensa solo a guadagnare fregandosene dei progetti e del lavoro degli altri.
Ovviamente ci sono dei lati positivi , questo farà aumentare il prezzo del PGM token perchè avremo una sicurezza in più durante le collaborazioni future.
Se poi il valore del token dovesse arrivare a 2 HIVE andremo ovviamente a rimuovere l'ordine e a mettere un ordine nuovo cosi da rendere il prezzo del token stabile sotto una certa soglia.
Questo lavoro verrà rimosso quando il token avrà molta più liquidità. Per questo bisognerà aspettare ancora qualche mese , ma ci lavoriamo come dei pazzi!
---
COME USARE IL PGM TOKEN
Ora , siccome il token sta prendendo sempre più piega vogliamo parlarvi di tutti i metodi per ottenere e usare il PGM token.
Il token è acquistabile dai siti di
hive-engine
Tribaldex
LeoDex
È possibile ottenere il token con altri token da:
Si può usare per:
Come ottenere il token senza comprarlo:
Tenendo in stake @utopis token
Tenendo in stake il token ALIVE
Ricevendo commenti dal comando !PGM
Ricevendo commenti dal comando !PGMBOOST
Vendendo le vostre carte sui giochi precedenti
Vincerlo con i contest ufficiali PGM e di CCH community
---
PROGETTI SUL QUALE STAIMO LAVORANDO
I progetti alla quale stiamo lavorando costantemente allo stato attuale sono 2:
usare il tag #pgm per guadagnare
---
Attualmente il progetto alla quale stiamo lavorando molto di più e @pgm-curator
Questo account curerà i post #pgm , e con le deleghe che riceverà e invierà il 90% in HIVE liquidi , mentre il restante 10% verrà conservato per progetti futuri come per esempio l'latro progetto alla quale stiamo lavorando molto che è il #pgm , in questo caso al progetto manca la liquidità in $ , circa 3900 BEE , che grazie all'account @zottonetoken sono in costante calo perchè proprio quell'account sta curando un sacco di account con il tag #hive-engine e ci da un entrata fissa di circa 3 BEE al giorno se non di più , e questo numero è destinato ad aumentare più i nostri BEE in stake saranno alti.
Nel giro di un mese l'account ha raccolto oltre 50 BEE liquidi , e nei primi 10 giorni aveva in stake 1 terzo di quello che ha adesso.
Inoltre io @zottone444 mi sto mettendo a lavorare sodo per ottenere il maggior numero di fondi possibile.
Il nostro obbiettivo è che entro Aprile il nostro wallet ci permetta di attivare il tag #pgm al 100%
Se volete velocizzare il processo potete farlo da qui
---
Questi sono solo alcuni dei progetti alla quale lavoriamo costantemente nell'ultimo periodo.
Presto arriveranno anche i pagamenti dei contest , soprattutto del contest sull'idea da scrivere del PGM token!
---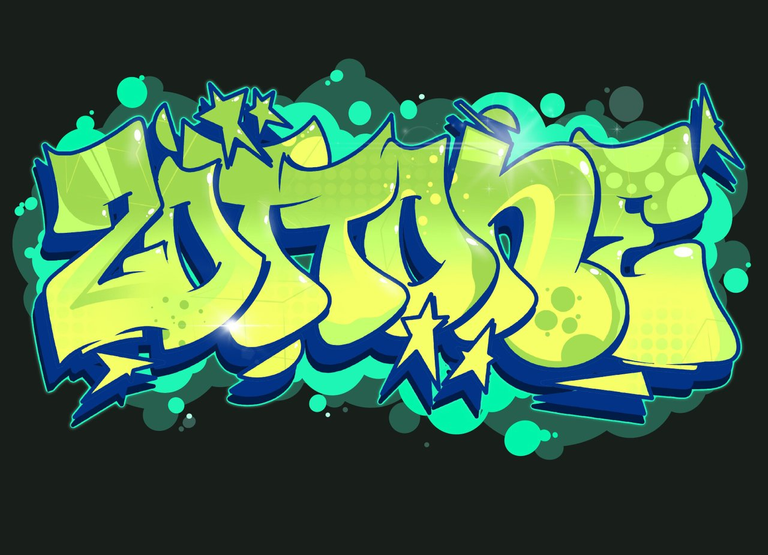 Follow me on
TWITTER ---> https://twitter.com/zottone444
TORUM ---> https://www.torum.com/u/zottone444
HYPPER ---> https://hyprr.com/profile/zottone444
NOISECASH ---> https://noise.cash/u/Zottone444
READCASH ---> https://read.cash/@Zottone444
BLURT ---> https://blurt.world/@zottone444
JOIN ON TELEGRAM ITALIAN GROUP ---> https://t.me/hiveitaly
FOLLOW HIVE ITALIA ON ---> Twitter -- Instagram -- Fecebook
photo by hive-engine / @darkflame
---
If you want to buy/sell Dcity cards with the PGM token from the NFTM.art shop click here
---
My private socials
Instagram---> ale_zotta_
Twitch ---> zottone
---
Links that may be useful to you for the PGM token
Buy it here
If you don't know how to buy the PGM token click here
If you want to know what projects we collaborate with, click here and here
If you want to become a sponsor of the project click here
joins the PGM discord server
FOLLOWE PGM ON TWITTER
Buy games by paying with hive-HDB-Pizza Token here @thebeardflex
To buy my microphone click here
To join my fortnite community click here
@bencwarmer
@krok75 @aiovo @imfarhad @libertycrypto27 @blumela @dynamicrypto @blue.rabbit @josseangel
@astrocreator @misterc @motivationsimo @brutalmonkey @tampilyne @tokutaro22 @mrhuman88 @rickmc10 @dwixer @mimi05 @atma.love @lebey1 @moeenali @flauwy @melinda010100 @lozio71 @hollowknightgod @cryptounicorn420 @choof @servelle @kwskicky @bokica80 @bear.oneup
@ministickupboy @stewie.wieno @mchero @mrhuman88 @jfang003 @lokywolf2295 @captaincryptic @visionaer3003 @dagobert007 @shiftrox @subidu @pablodare @weesleytv @mvl2304 @oscarpower55 @joetunex @cantfoldaces @ahmetay @phoenixwren @stefano.massari @harpreetjanda @mynatasha @carys @shiftrox @germangenius @happyfrog420-new @doriangel @robibasa @zonadigital21 @tommyl33 @lawrence27 @germangenius @nellyhope @tommyl33 @trippymane @diavolo55 @idea-make-rich @boboman @stader @blue.rabbit @vasupi @drunksamurai @solairitas @mcurry @flaxz