---
I was in DM with at least half of the people who were entered in the drawing. And everyone thought everyone else was going to win - of course. That's always the way, right?
But there were two people who I just KNEW were not gonna win.
I was 100% certain. It just wasn't in the cards. I was "feeling" that it was going to be two others.
and of course.
the two people who were 100% NOT going to win... won. LOLOLOLOL
I was shocked - but I think they were shocked even more. cuz they WERE ALSO 100% certain they wouldn't win! LOL They were on @shadowspub's PYPT show - a radio show - and.... SILENT. BOTH OF THEM lololol Now i'm wishing it was a VIDEO show because I would have DIED to see the looks on their faces LOLOLOLOL It probably looked like mine. cuz I just stared at the screen like... are you for real??? LOLOL
It took some time before we could get them to say ANYTHING hahahahaaha
If you want to SEE the spin (I recorded my side haha)- go for it!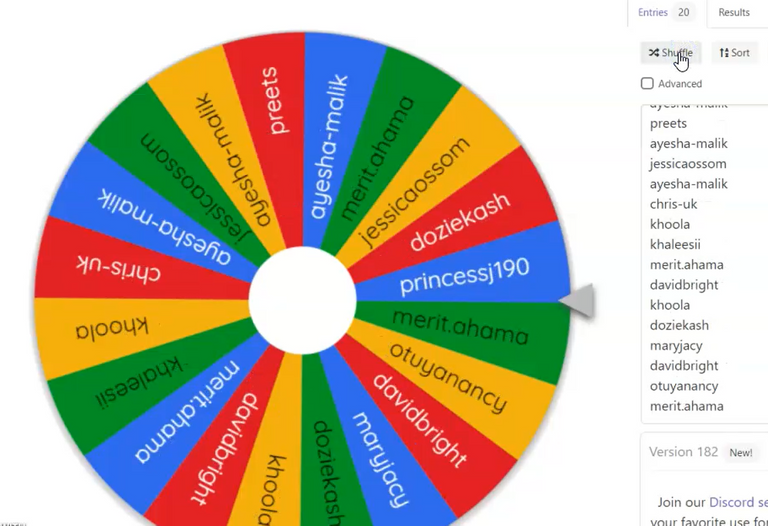 But if you just want the quick version??? here you go!
As I stated in THIS POST... THE GRAND PRIZE was 2500 DREEM tokens for non-staff, and 1000 DREEM tokens for staff.
If they won, they could keep the tokens, OR I offered to REDEEM 2000 of their tokens for a trip to meet me and some more DreemPort staff!
If the winner chose to forego the trip - I allowed for a second spin - for the NEXT PERSON chosen to have the option to trade 2000 of their DREEM tokens for the trip.
IF THEY DID NOT HAVE ENOUGH, THEY COULD EARN/PURCHASE TOKENS TO FULFILL THE 2000 DREEM TOKEN REDEMPTION PRIZE
The trip is non-transferrable. The waiting list will be enacted ONLY IF the person chosen cannot come.
I am so glad THIS part is done... because now I get to START PLANNING the fun details of our trip! hehehehe THANK YOU ALL for the itinerary help on the Dreem Destinations Challenge - but I'll be handling this itinerary myself! hehehehe I can't wait to meet you @kenechukwu97 (first time) and @snook (second time!) LOL My family is so excited, and according to my DMs - there MIGHT be a few more people paying their own way to come visit! hahahahaha but we will see!
THINK THAT YOU'VE MISSED OUT?
well - you missed THIS one. but.... who knows what's coming up for 2022
That IS my special year, after all ❤️
You can always join the fun with us!
Wanna try it out?
Go ahead and go there to register now! You are helping us test the site for these challenges - so THANKS for having fun with us! (NO EMAIL VERIFICATION NEEDED)

This challenge has been a blast for me! Thanks for giving it your all! 😍
---
All DreemPort images property of DreemPort and designed by the amazing @jimramones. Please do not use without permission from DreemPort.
---
▶️ 3Speak