Good Day Everyone. As you are all aware, the Hive learners community always tries to increase member engagement and excitement, which is why we decided to create Heart to Heart Monday Night Live, a live program every Monday where we all come onboard and spread some love.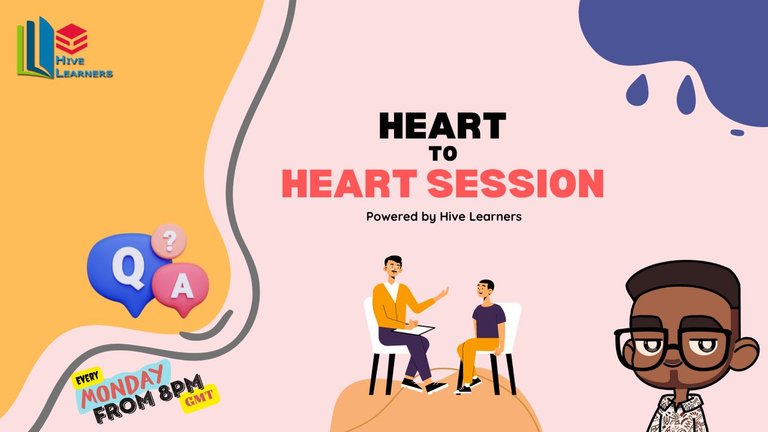 Starting in the month of September, it would be held weekly on Monday nights according to the session's name. @starstrings01, one of the community's moderators, serves as the show's main host. The show would be recorded weekly and be shared on Hive from his account every Sunday before the following Monday night.
This weekly session would take place on Hive Learners Discord Server's Community Hangout Channel. The show would be split into two sections, the first which is called the general session and the second which is called Share some love.
The general section entails that you should answer these questions anytime you are being asked to come on board to speak:

How is life on Hive going for you?
How has balancing life with Hive been for this past week?
How was your Monday and what do you feel the rest of your week would be like?
Do you have questions relating to Hive?
Then the second section titled: SHARE SOME LOVE only requires you to promote a post of a friend, tell us what you love about the post and why you think it deserves some love. If the post is quality enough from our understanding, the post would be given some love with curation support by @lazy-panda.
Remember, you cannot promote your own post during that session. Also, please do ensure the post you share is not more than 24 hours old or it may not be curated.




See you next Monday, let's come onboard to share some love 💖💗💖