Greetings Everyone! Today we've come up with "Hive Learners" community's full rules & guidelines.
In our previous announcement post, we shared guidelines on how to complete verification process in our community. There were some issues with that announcement. However, it has been fixed. You can check our UPDATED GUIDELINES from here.
As a verified member in our community, you must follow the rules stated below:-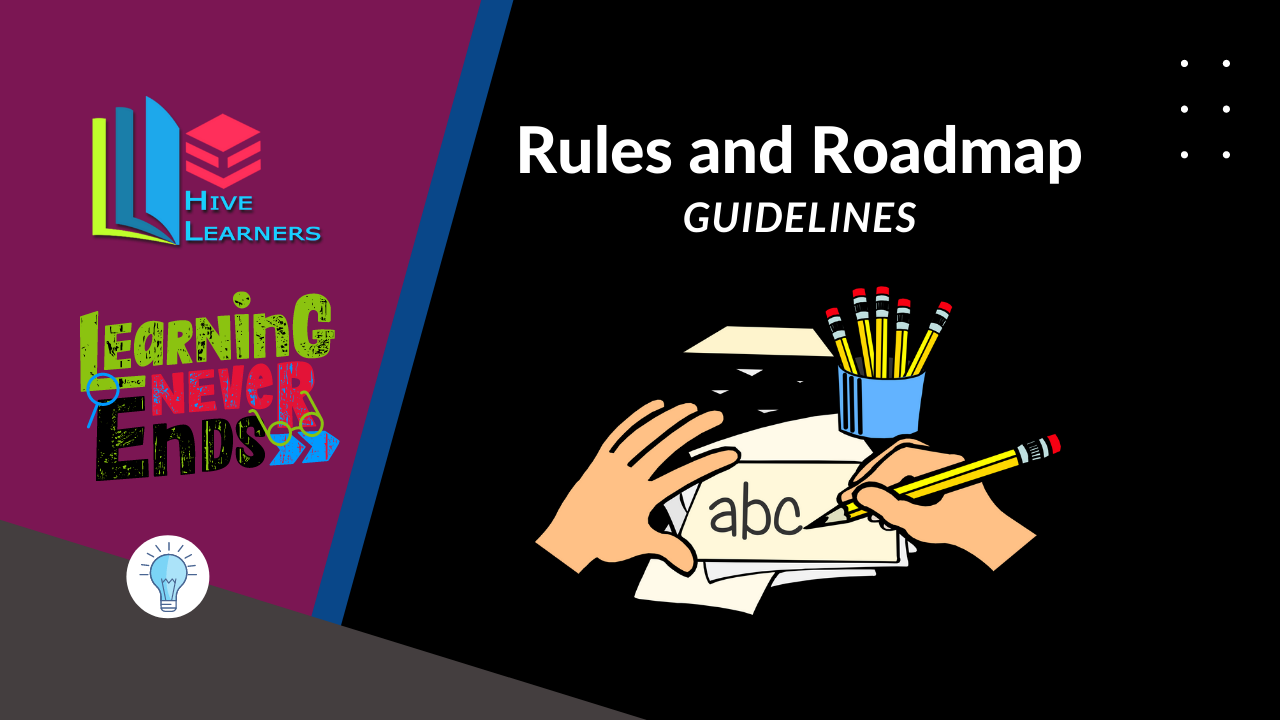 User must complete verification process from our DISCORD SERVER to be a verified member in the community.
We prefer English as first language while creating contents. Though, Bengali (Bangla) will be accepted too.

We will support any type of blogging content that is made with enough efforts & dedication. But religious or political related contents will be ignored. Photography content is also welcomed but it has to be a quality post with 5 unique and good quality images and the author has to give a very good description of what each photo is about.

If you are sharing your artworks, you must include 7/8 steps on how you've completed your art. Try to describe the process as much as possible so that everyone can get an overall idea of your art. Also, you must share a selfie with the art in the ending part of yout post.

You can share 1 post a day. Spamming will get you muted from the community. Every post must contain a minimum of 200 words to get curated. We won't support the posts that are created with low efforts.

Must post regularly. If you are unable to do that, try to post at least three days a week. Also, you have to make meaningful comments on the post of at least three other writers for your post to be eligible for getting support. Because, regular engagement is very important among the bloggers.

Plagiarism / rewritingis strictly prohibited. If anyone get caught while doing this heinous act, we will lebel him as [1st warning]. If he get caught again, he'll be muted & banned from the community. Also, you cannot share any content that is recycled or already published in any other platform.

Always make sure to use "hl-blog" and your country tag in the first 4 tags while posting. For example: if you are from India, use #hl-blog #india tag in your first 4 tags

Lastly and most importantly, let's enjoy & learn while blogging in this community and Thrive Together ♨️♨️
Remember that our MOD will always be on the lookout for anyone who will violate this rules and violation will lead to severe punishments.
---
If you have any queries/suggestions, please feel free to ask/share on our discord channel.


---
Thank You

---