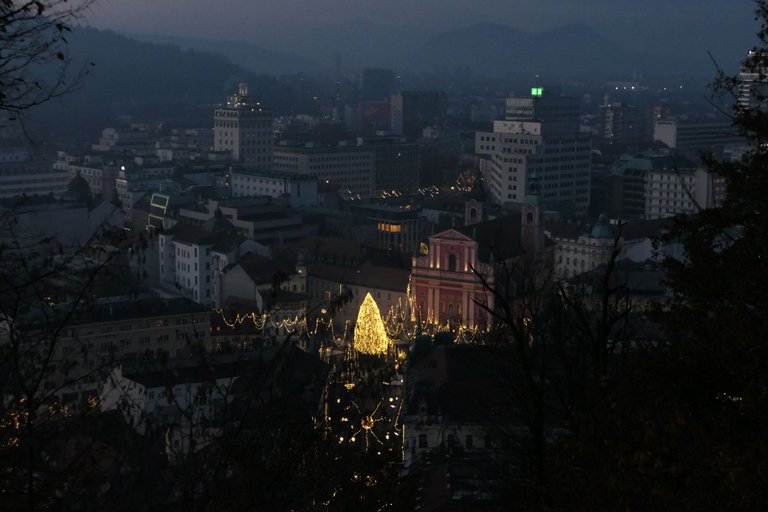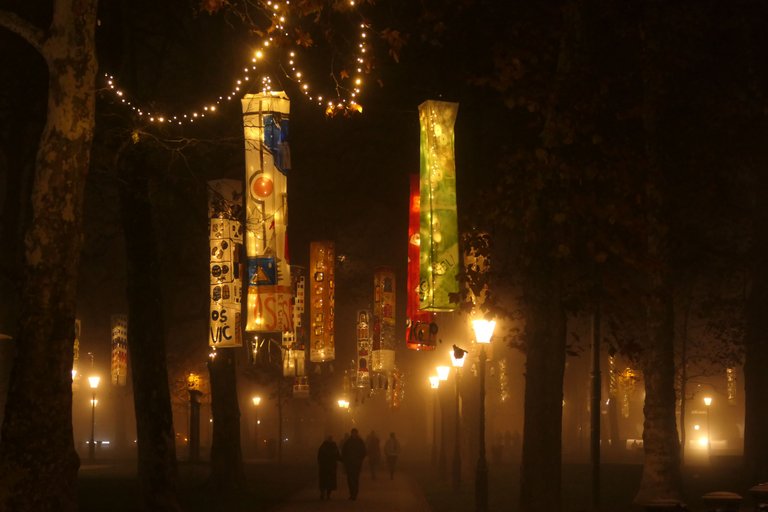 Hello dear Hive community! Another Wednesday is already here, and this time we decided to take you into the capital city of Slovene, Ljubljana. Why we thought this is a perfect idea? Because December is already knocking on the door and the city are already fully with the Christmas and New Year spirit. How fast Autumn past, it's unbelievable.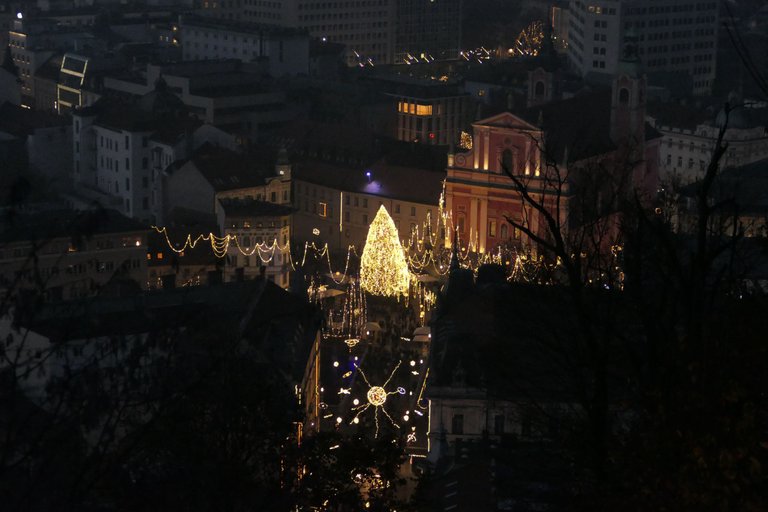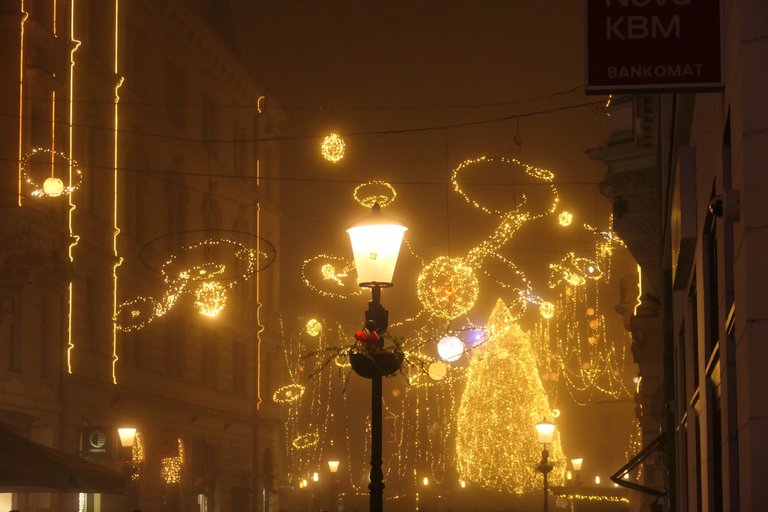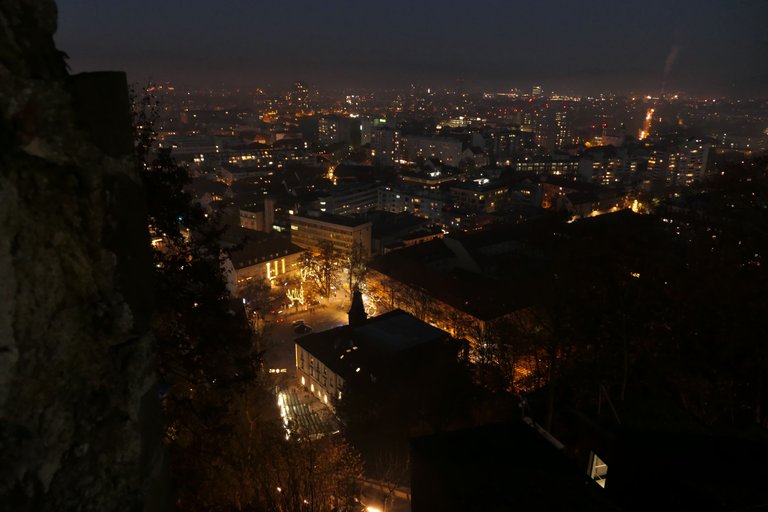 The magic happens when the night is slowly approaching, the short moment when the lights switch on. People gather on the main square where also the biggest Christmas tree stands. For people who don't like to be in the loud and crowdy place, walking up the hill to reach the castle is an amazing alternative.
We've nearly missed it, but in the end we manage to reach the top just for the amazing foggy sunset. It was super artistic and special with perfectly blended colors.
This amazing colors come from some galaxy like lights, hanged over the streets of the city. In the forest close to the castle are lights too. Overall, it's a very special experience as you think that you are in a kind of trance or on a techno festival by the night.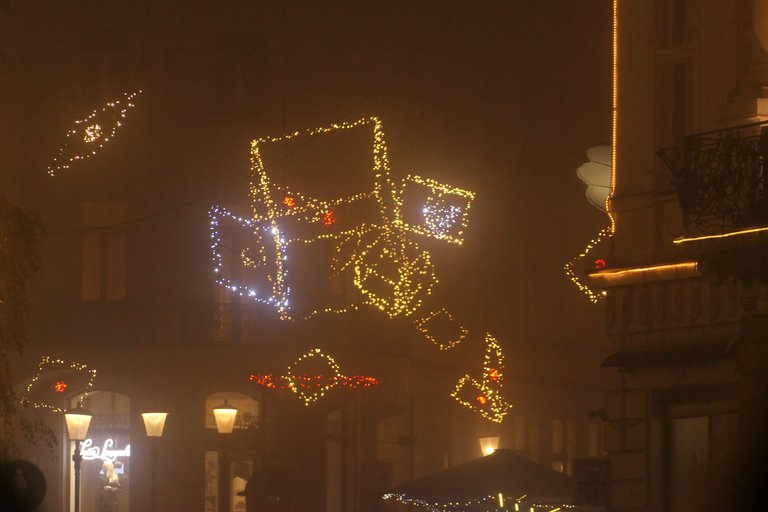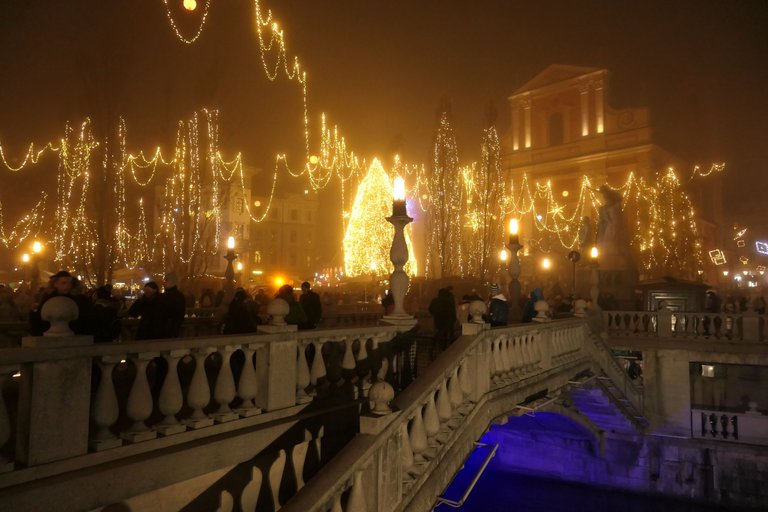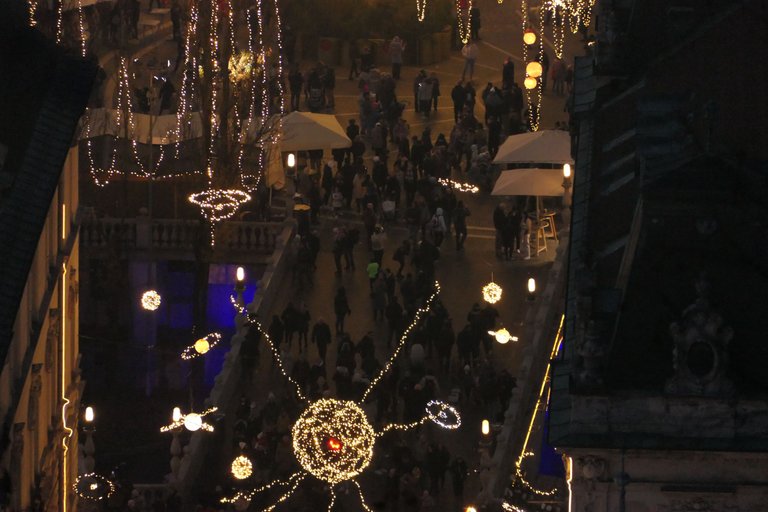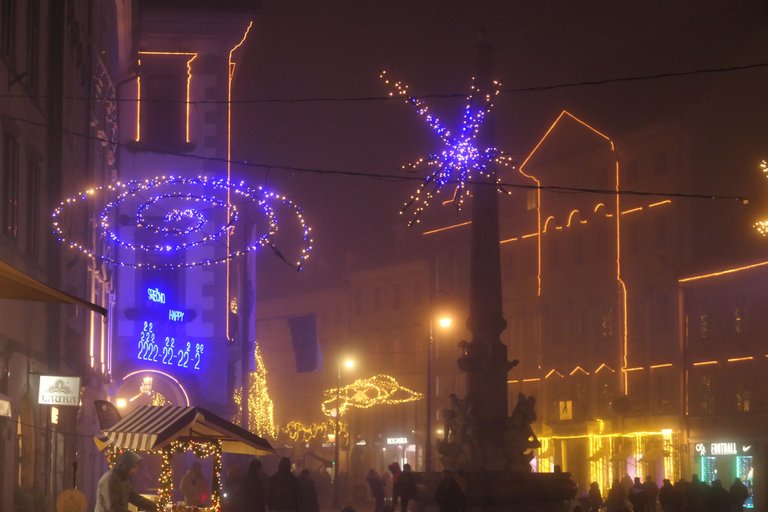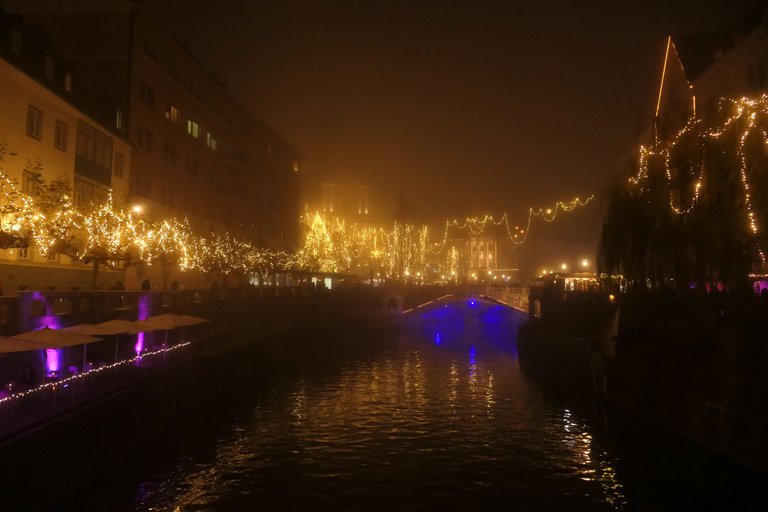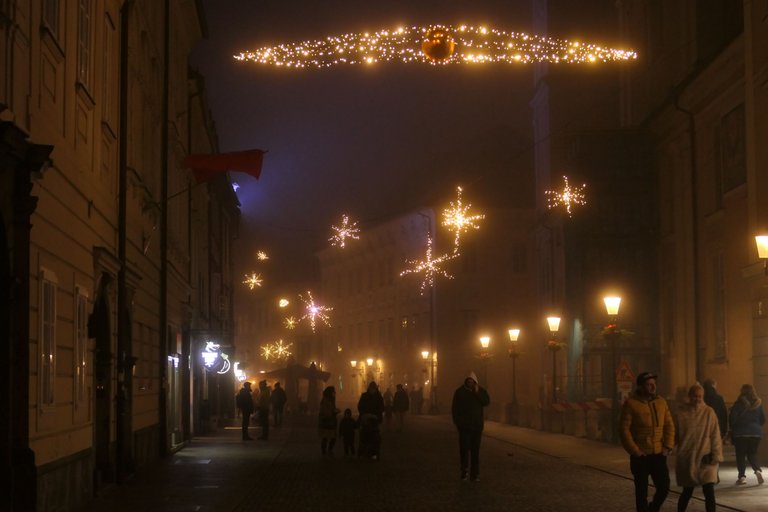 The small shops can be found on the main streets and squares. Some offer mulled wine from red wine, white wine and even sweet one. These refreshments are just too good as they warm your body during this coldest moments of the year.
In the air you can smell the food like sausages, pancakes, chestnuts, caramelized nuts and hot chocolate.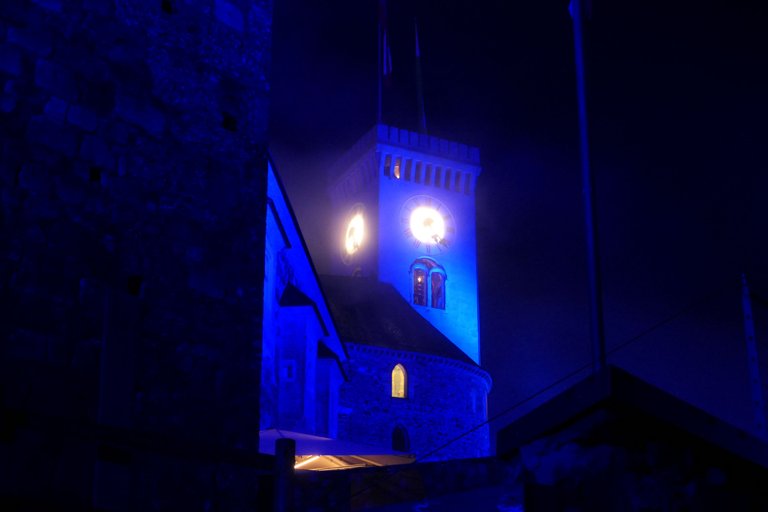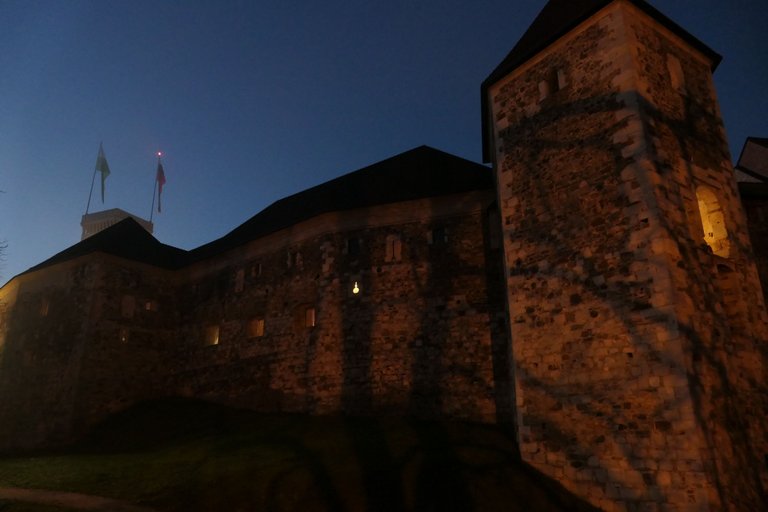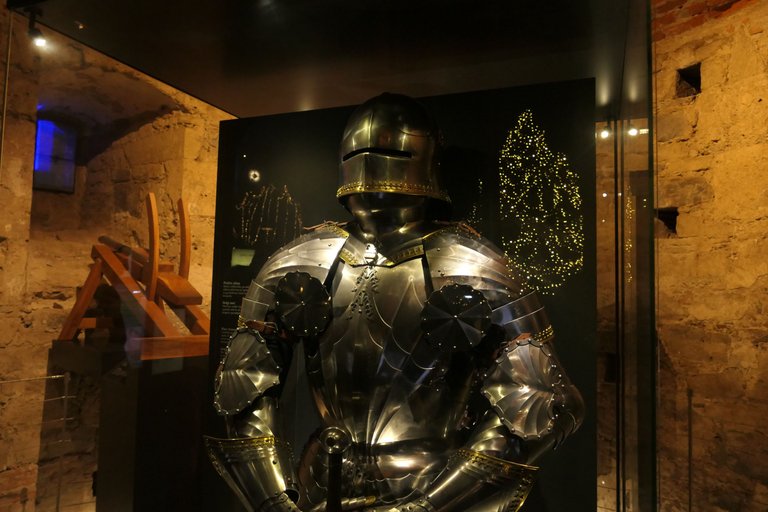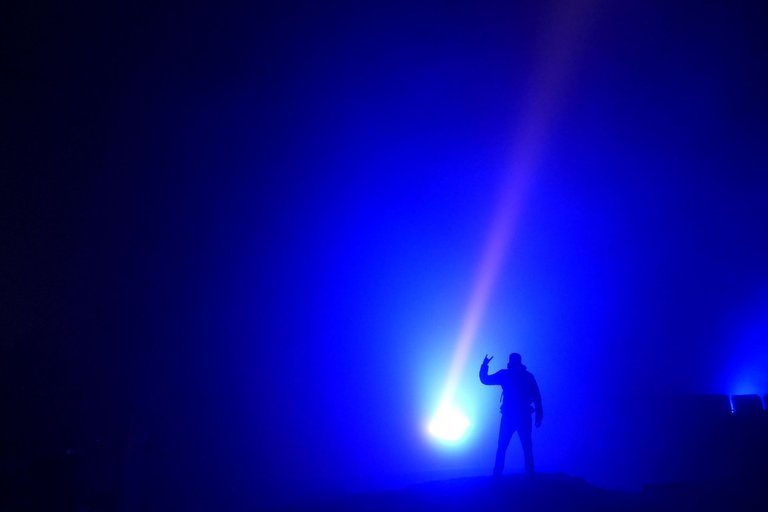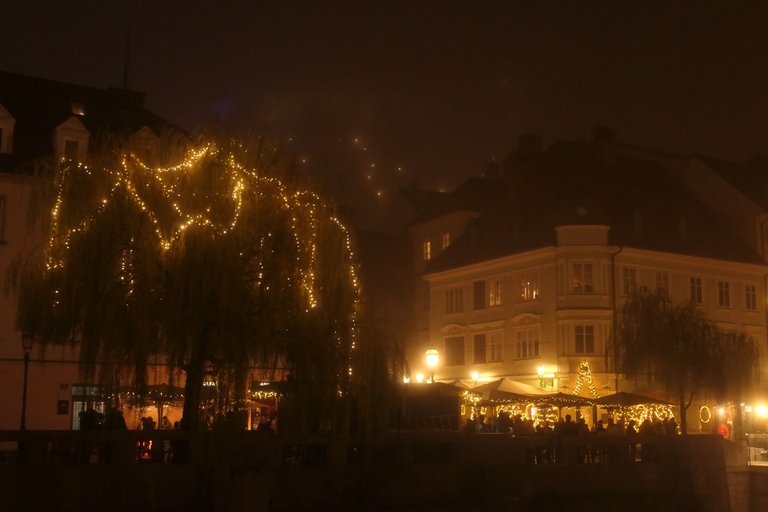 If you have the chance, and you love Christmas markets or lights is a good place to visit at this time.
©️ Photographer, Nature kid, Wildlife, Explorer, Cinematography, video making, The Footprint Brand, Follow Us ❤️