Early morning walk to start the Wednesday with positive energy visiting the Tolminka Valley to explore where the river originates.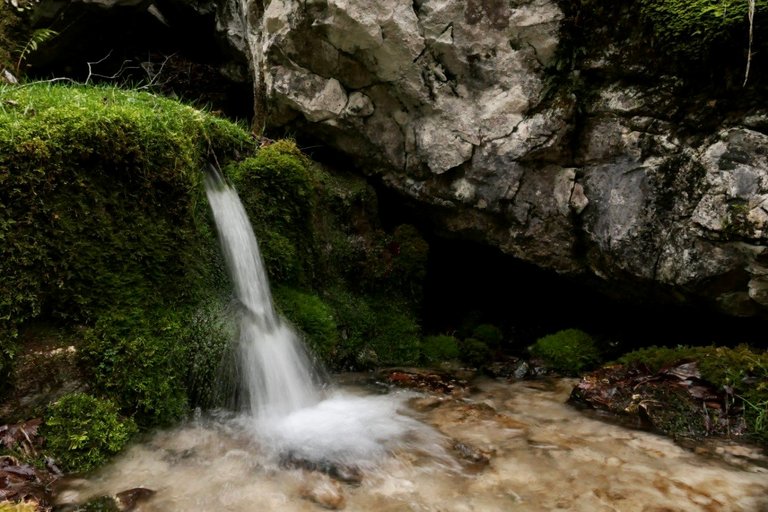 Good morning dear Hive!
This Wednesday we thought it might be good to go for a small walk in the morning, we wanted to visit another river spring.
As we started early, we realized about very interesting lighting, as the valley on the way, was looking pink and yellowish. A short drive was needed to reach the valley to start the walk.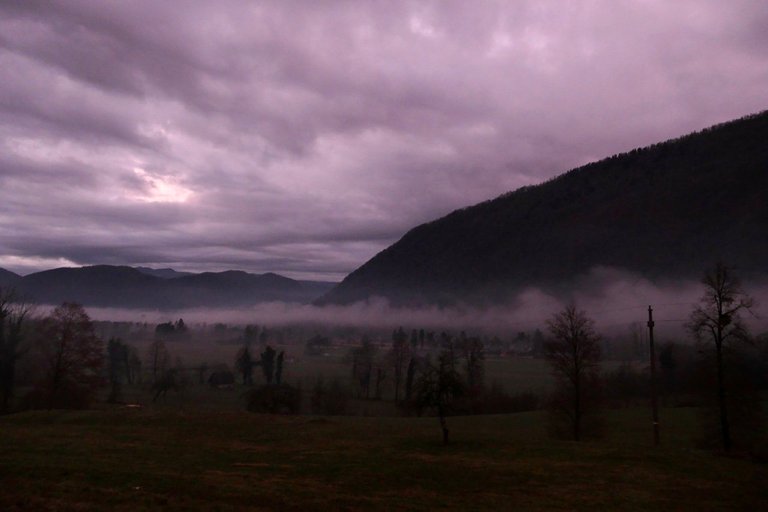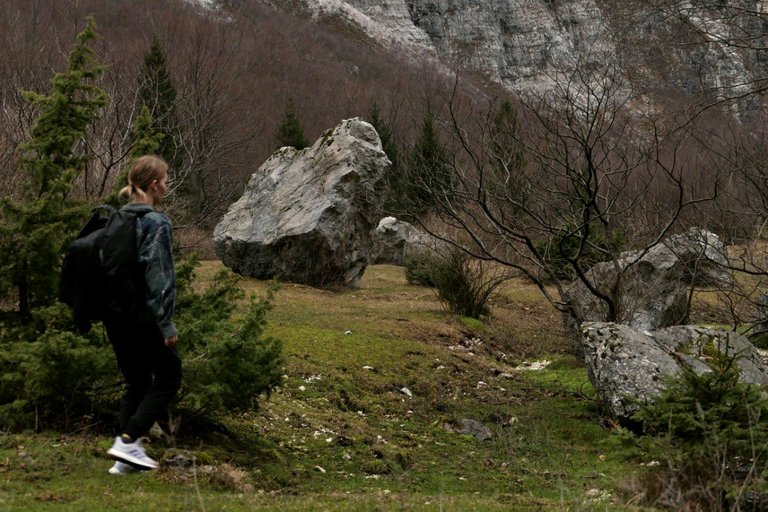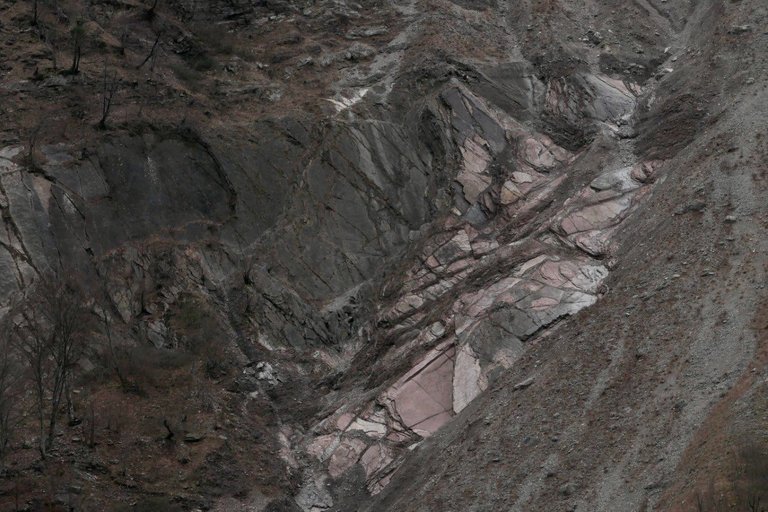 For breakfast we had the Burek baked in the South Indian clay pot in the oven the day before. Very much recomendable and tasty, as we prepared it with original and organic cottage cheese from the mountain farms. This makes the taste even better.
Now more about our small walk. The way was leading us through a beautiful forest landscape with very big rocks from the last ice age. The paths to the spring water was very easy to access and you don't need more than just some water and maybe some snacks for the way.
As well, this specific valley is full of avalanches, which where caused some time ago by earthquakes. In one of the avalanches, a half mountain was crushed into pieces and big rock were laying on the way towards the spring.
![0B4931D1-CB8A-4409-AB5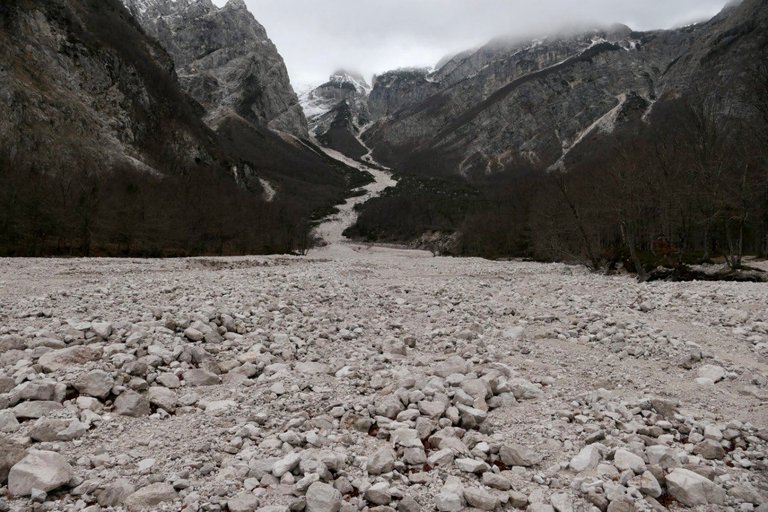 Not a single soul was around. We enjoyed some time here and the most we loved the reflections of the mountains and trees, snow and leaves, in this small lake nearby the spring.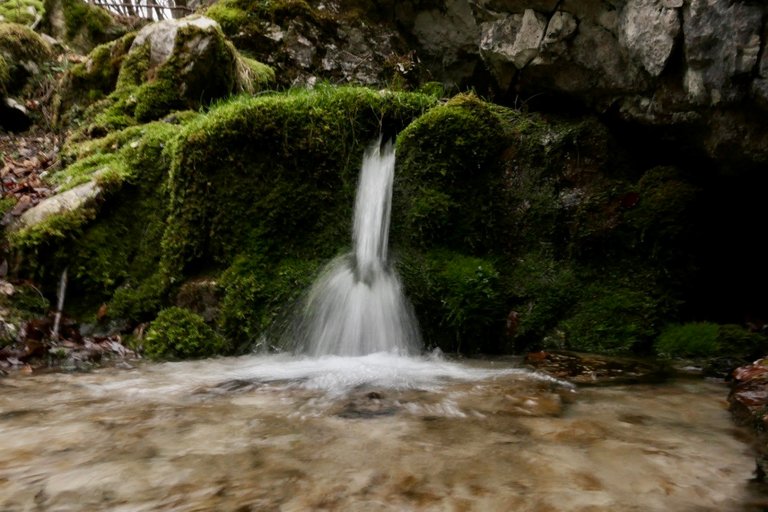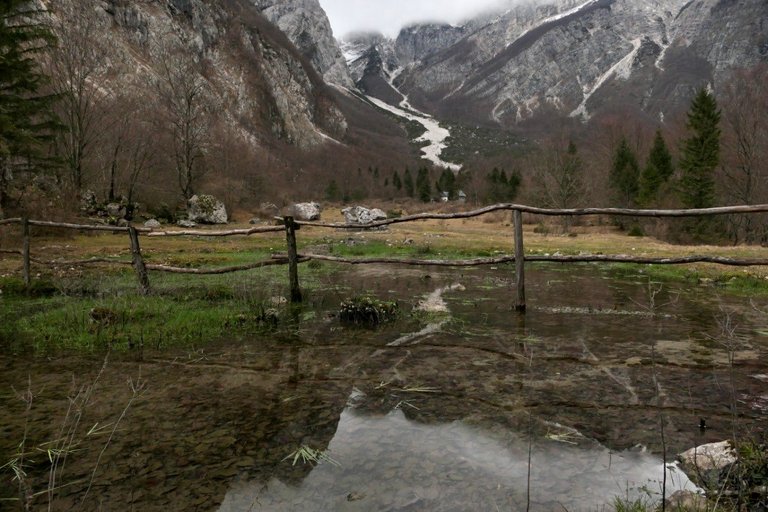 "The Tolminka river bubbles to the surface in an interesting karst spring from beneath of the surrounding mountains. In its short course of just over 10km, the river flows through a glacial mountain valley and then cuts deeply in the limestone bedrock, forming a gorge known as Tolminska korita.
In the past, many mills were set up along its tributaries and the river itself was used to transport timber to Tolmin, Gorica, and further to the sea.
The surrounding mountainous karst areas are dotted with chasms and caves; the best-known are the Poloska jama cave and the underground system of Tolminski Migovec, which, at over 45km, is Slovenia's longest cave."
(source: sign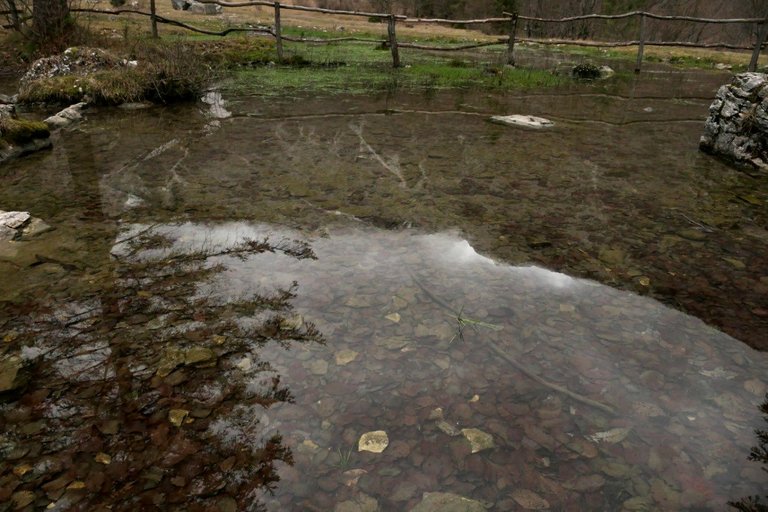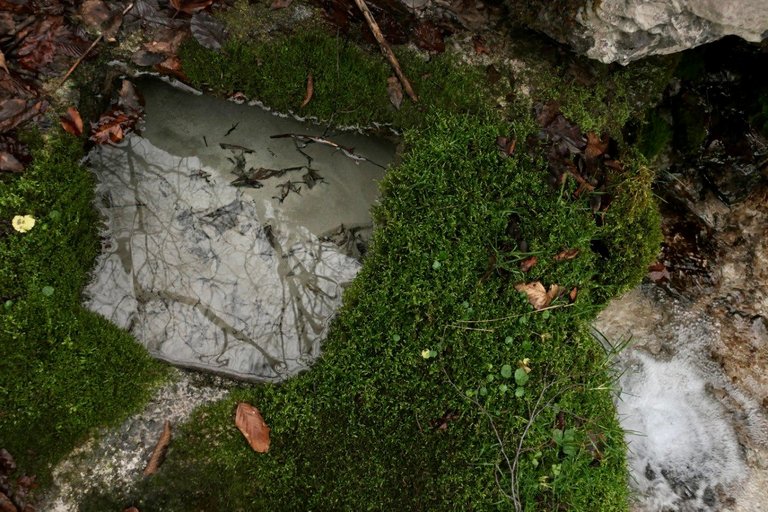 It's remarkable how less water it takes to crate a big streem. On the way back we discovered some kind of bridge made with old but simple technology. Since people didn't have lots of materials, they only created this small wagon and string with a reel to pull yourself to the other side.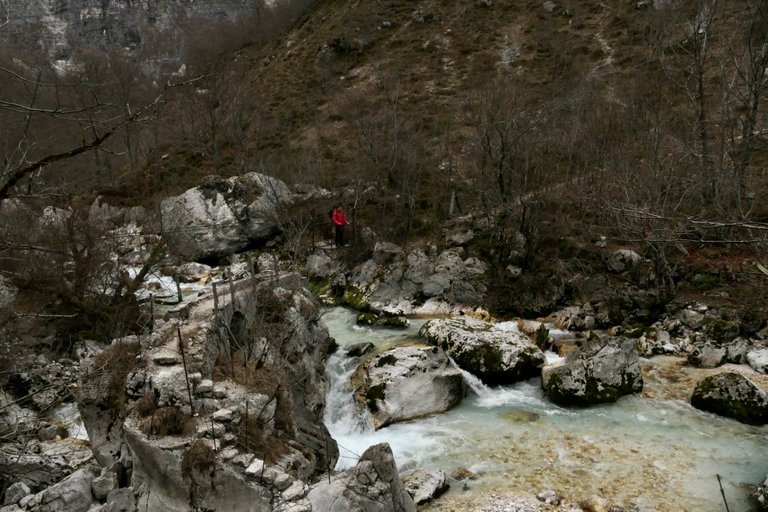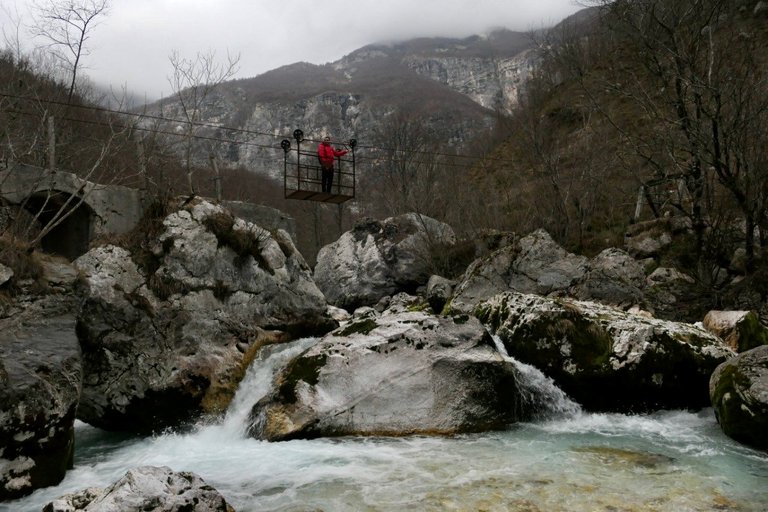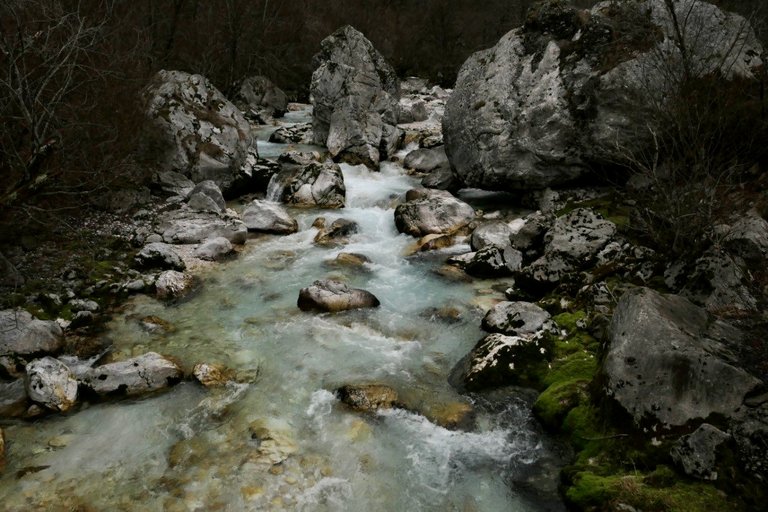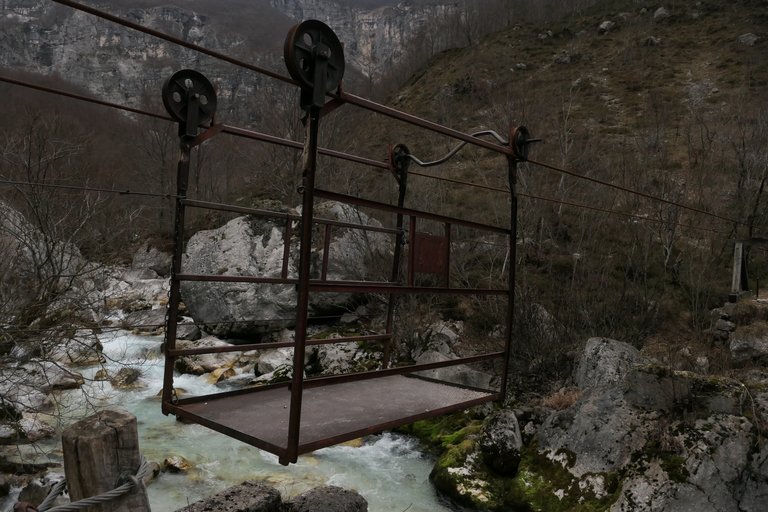 We crossed the river quite a few time, because we had lots of fun and enjoying the moment.
Now it was time to go home to start the day.
We wish you a great Wednesday dear Hive community!
©️ Photographer, Nature kid, Wildlife, Explorer, Cinematography, video making, The Footprint Brand, Follow Us ❤️