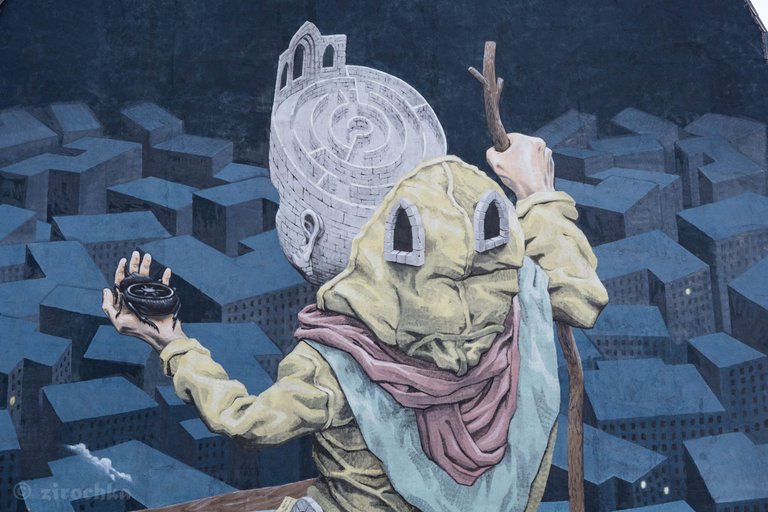 This is a close-up photo of "The Labyrinth" mural that was created in Kyiv in 2016 as part of the Art United Us art project.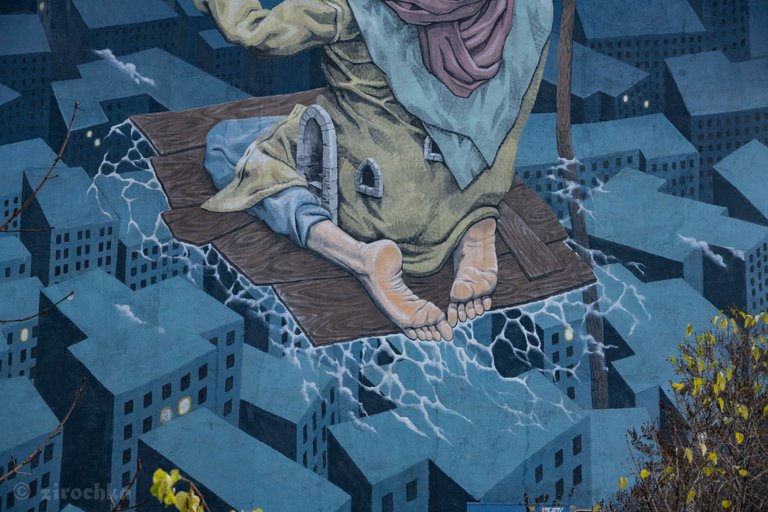 Sometimes, when I go out on bussiness, I like to be a tourist in my town. Or a "Maze Walker". 🙂 I don't take familiar routes but intentionally walk along unknown small streets, arches, yards. Walk leisurely and look up and around.
Last week I went to pick up medicine from the pharmacy. This happens as follows. We have a website to search for drugs in all pharmacies of the city. On this site, you can make an order (and get a discount), which is valid for 48 hours. In this way, the medicine is guaranteed to be waiting for you at the declared price.
I often take the tram along this street. Therefore, I was very surprised that I did not see this mural earlier. In general, almost all the murals in this area are painted on the northern wall. That is, a wall that is always in the shade in autumn and winter.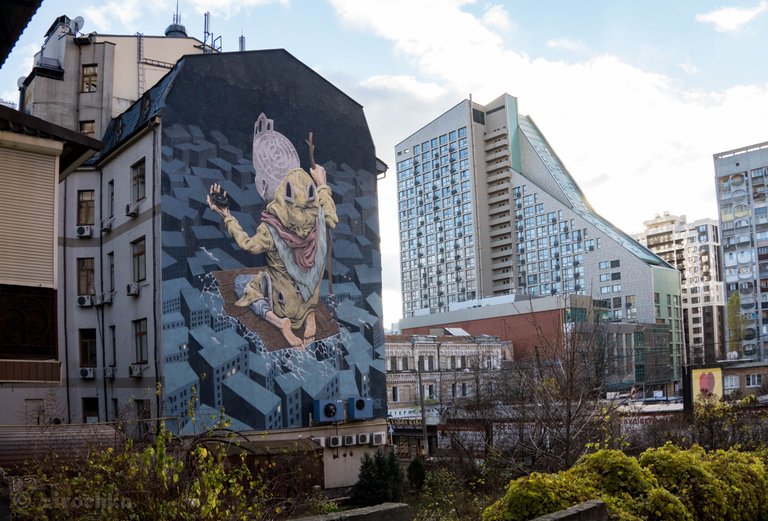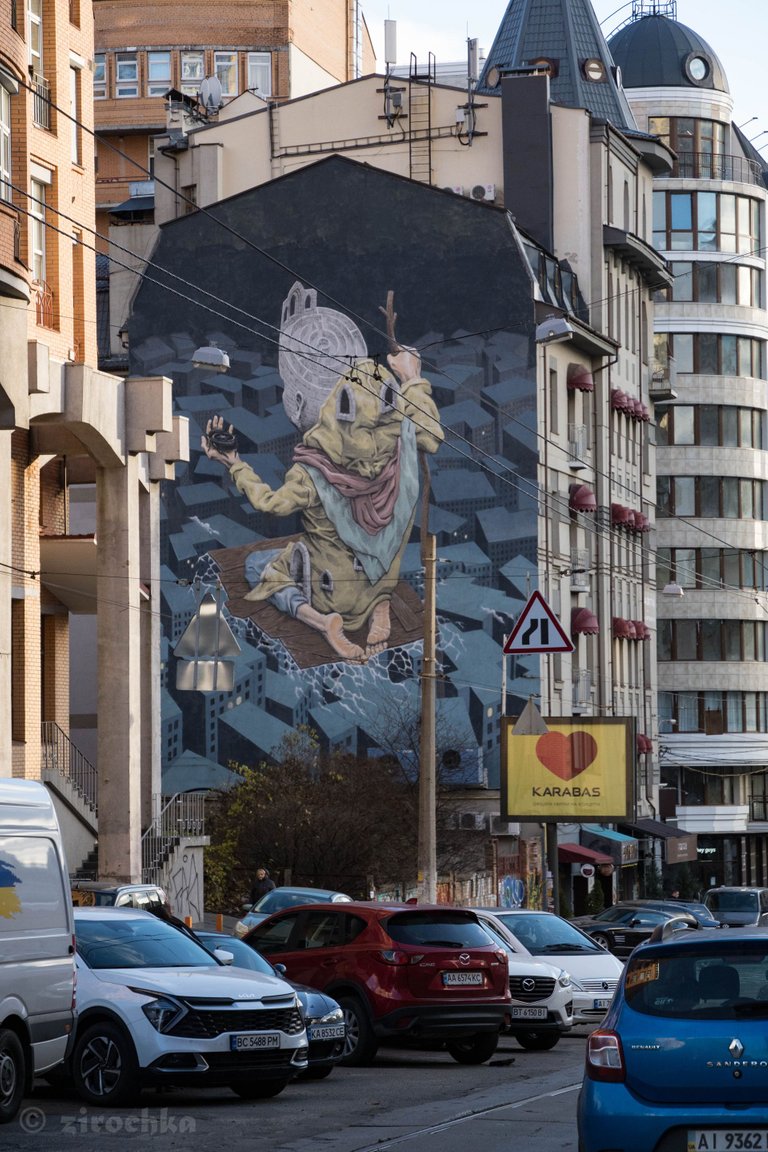 I walked up and down between new and old building hope to run into new findings. It's funny how I can see something interesting as soon as I turn off "business mode".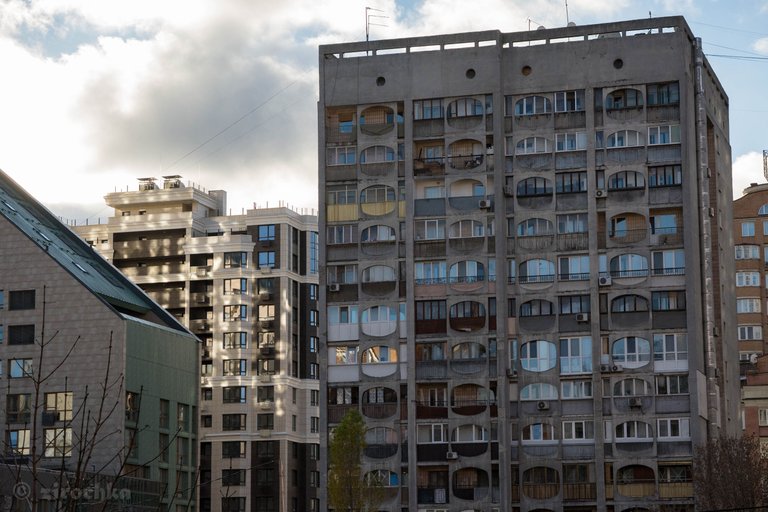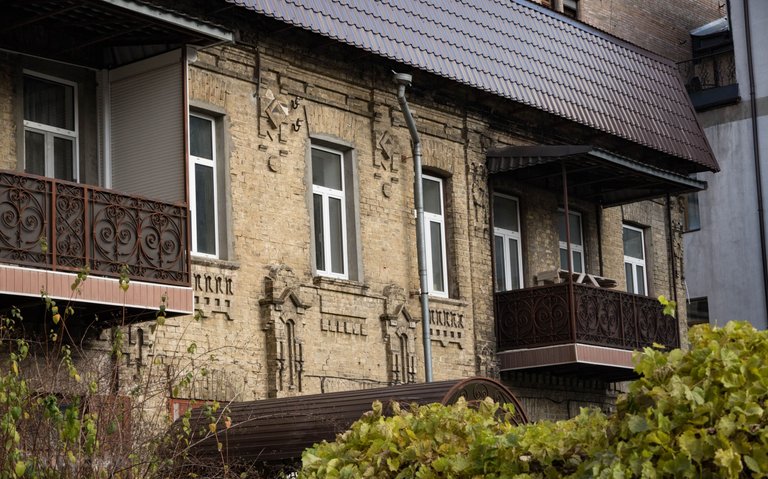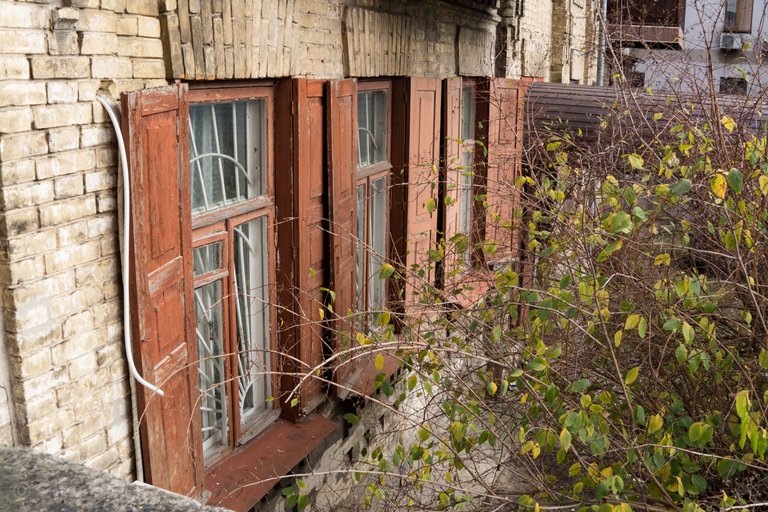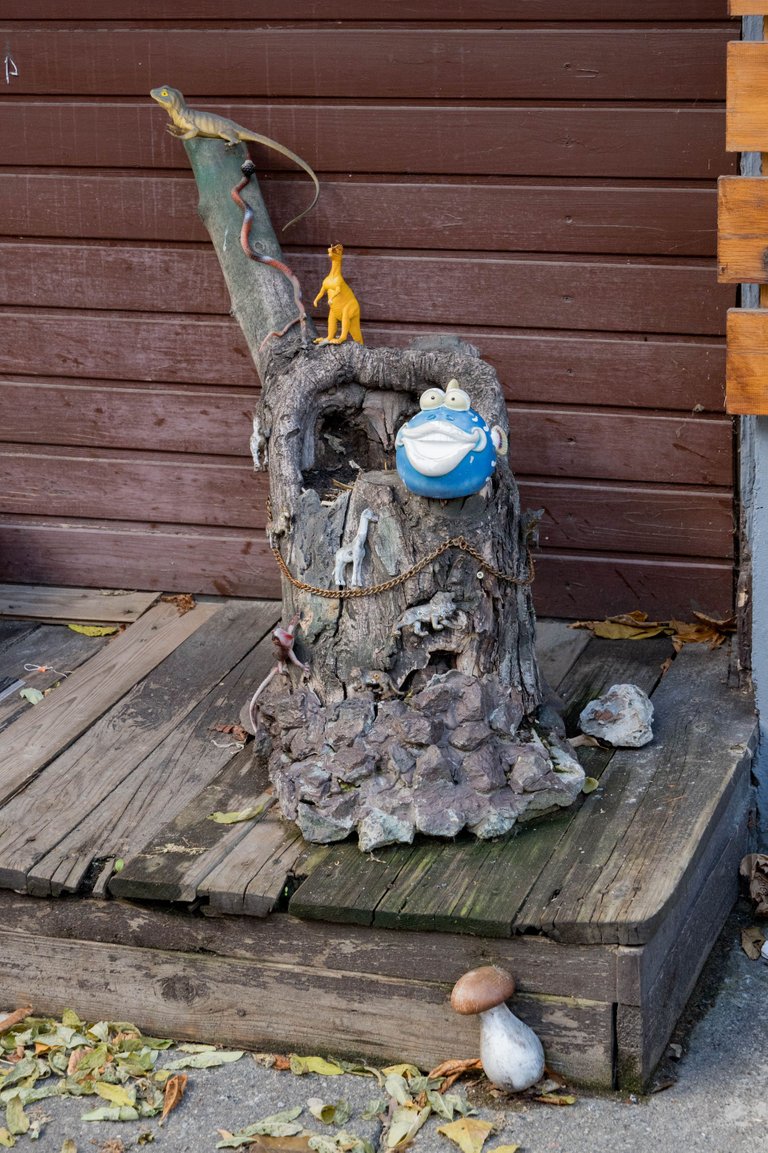 This is not a masterpiece of art just fun installation to attract visitors to the small coffee shop.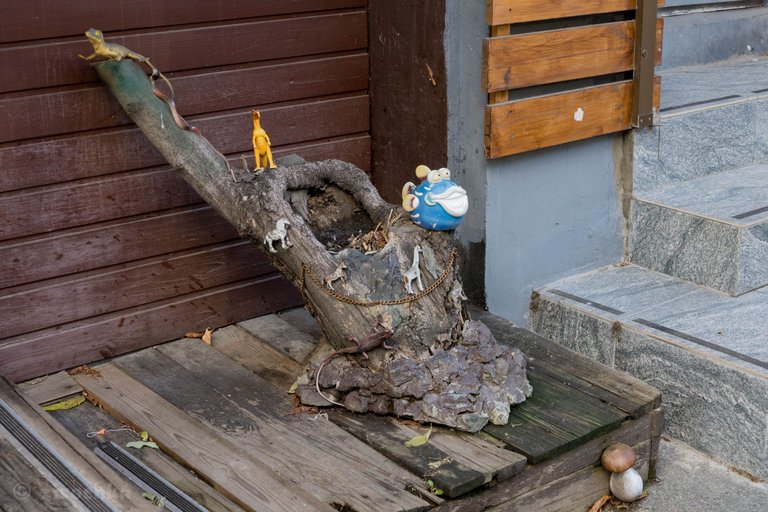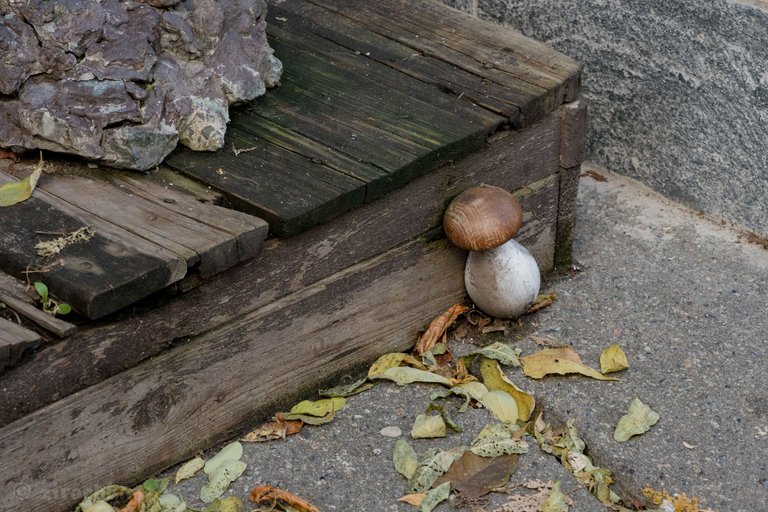 I found this abandoned house ob a paralel street. It stand behind the fence. Maybe, waiting for restoration. Hopefully. But also possible that they are going to demolish the old house to build a new one in the "modern bad taste" style.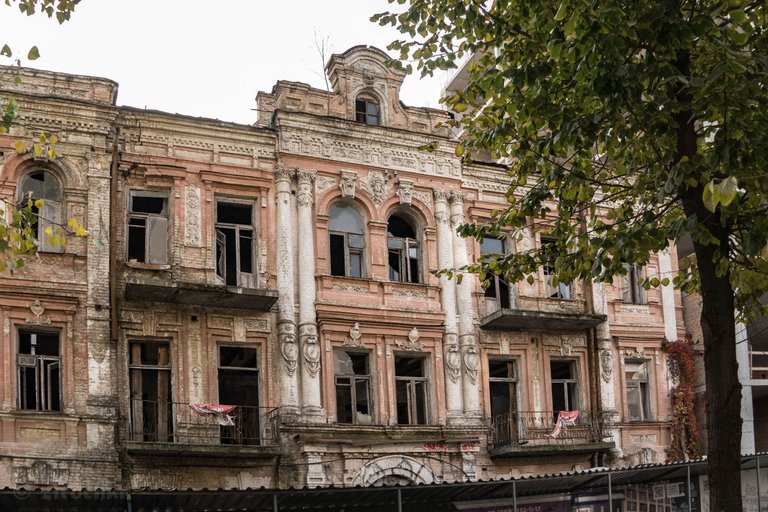 It was very beautiful in former times...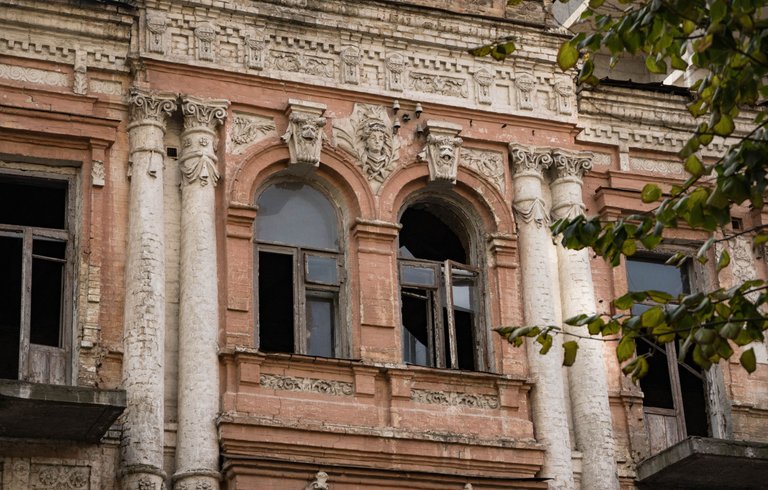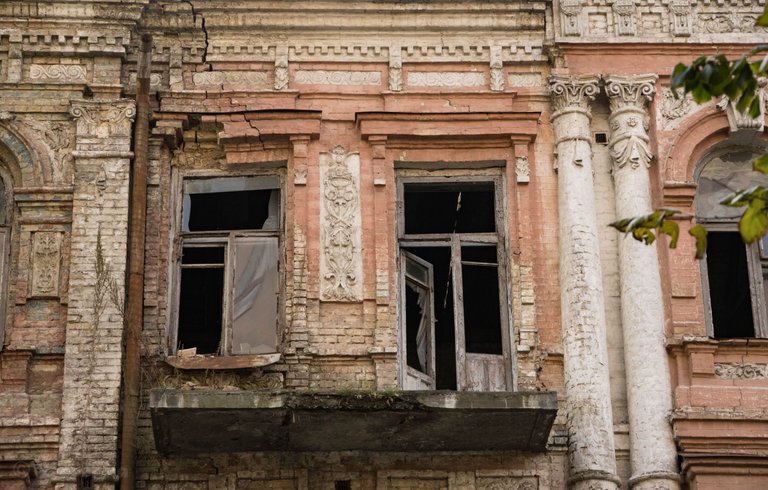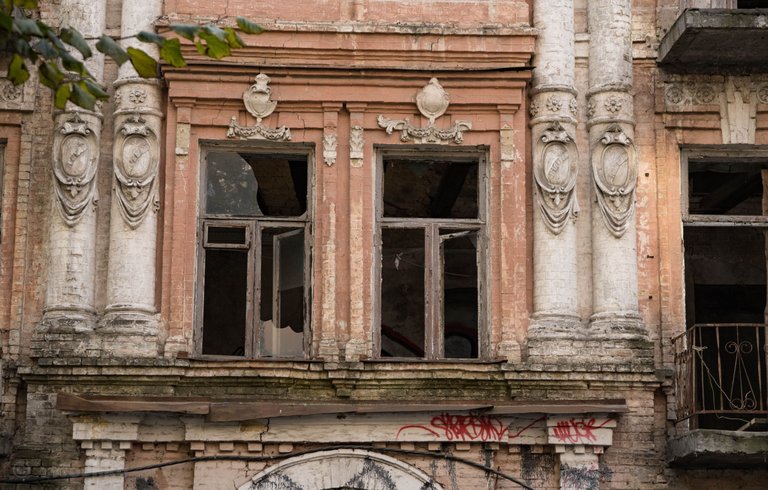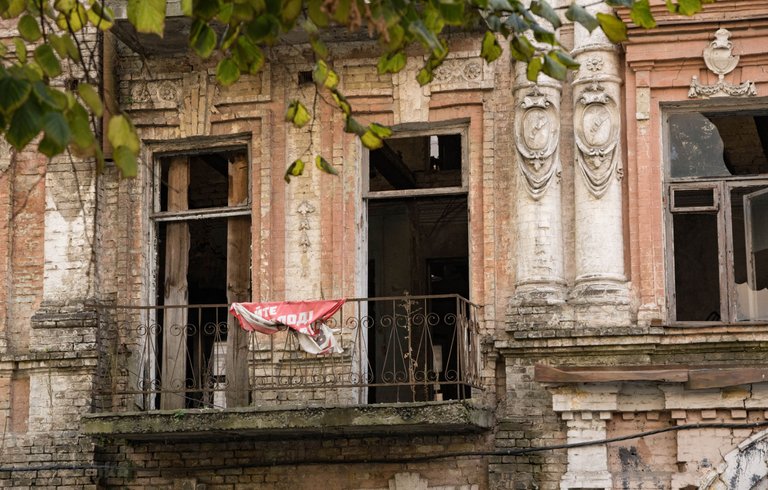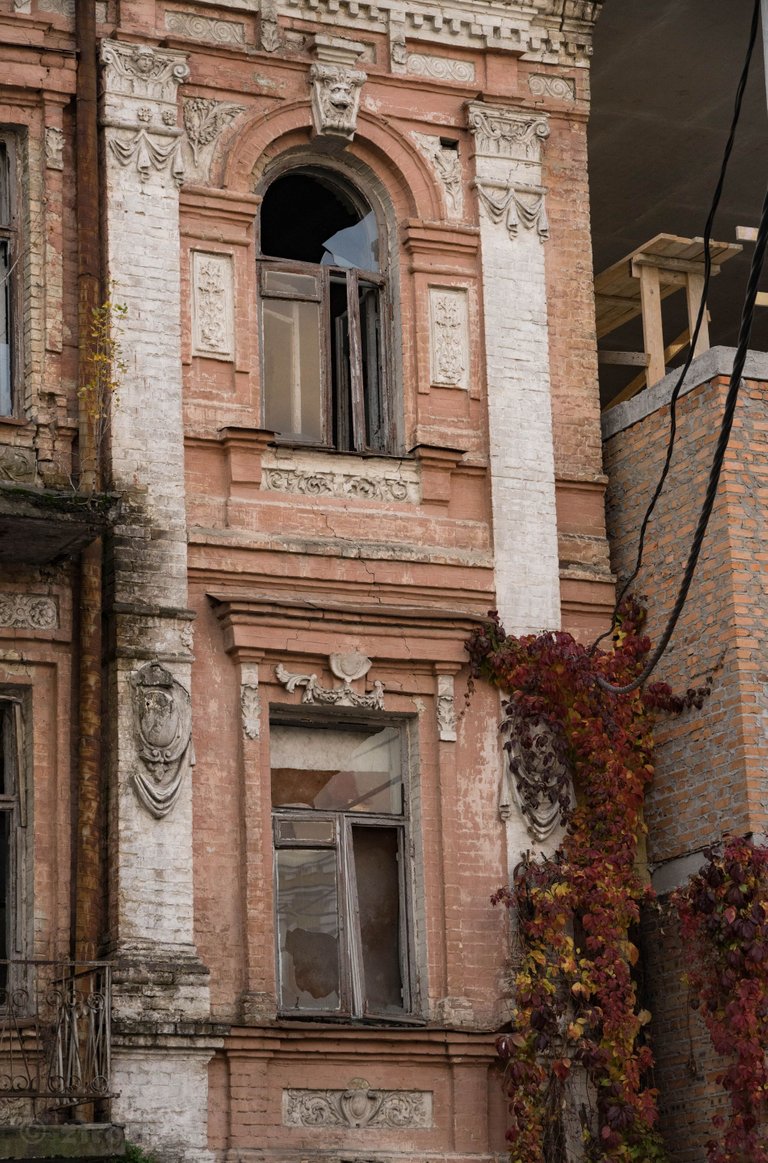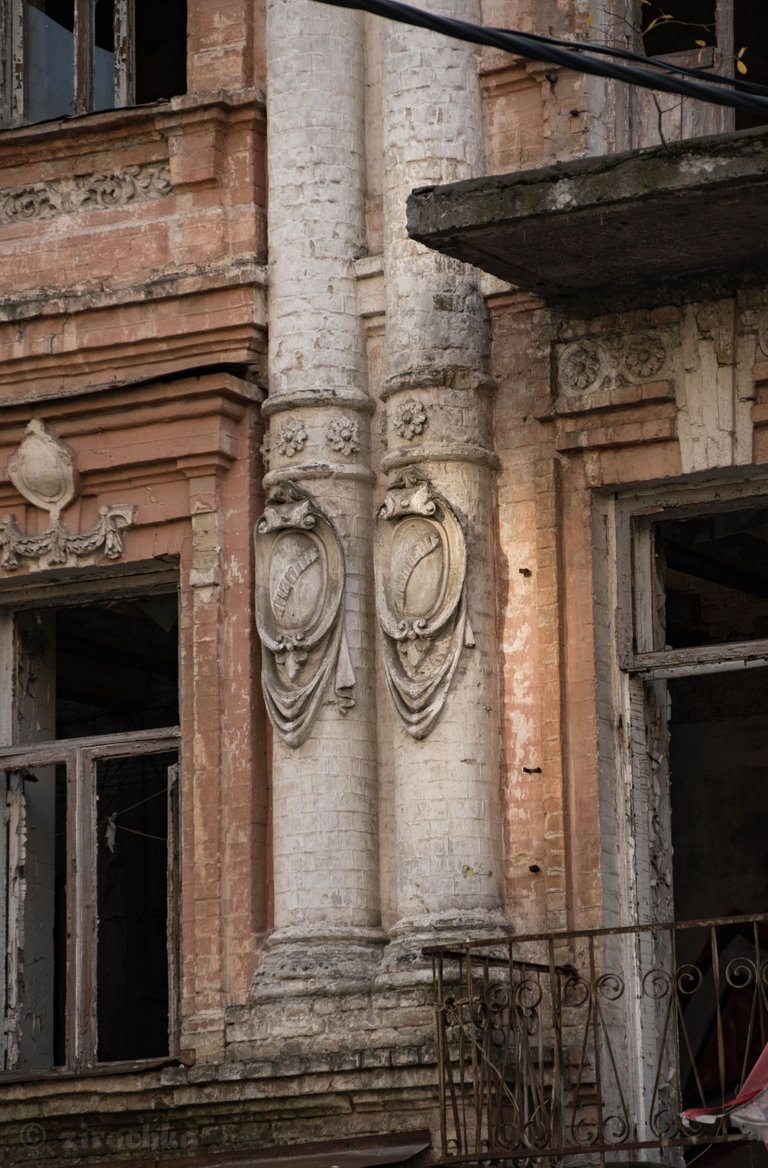 It was last week. And then, winter has come, with snow and first frost. Who cares it's November. And you know, it doesn't seem to have gone anywhere...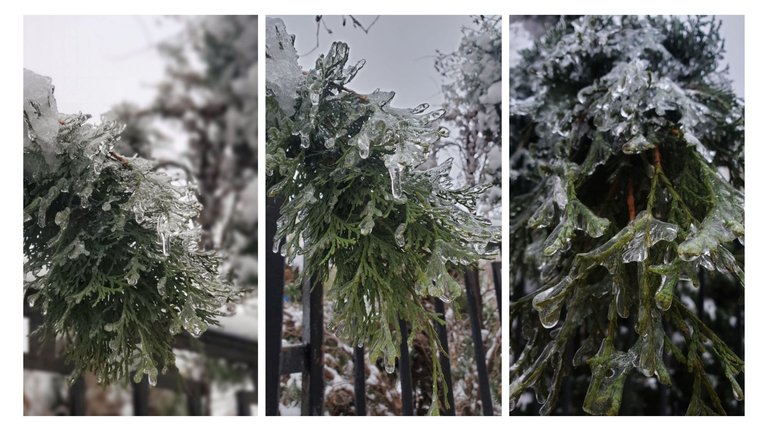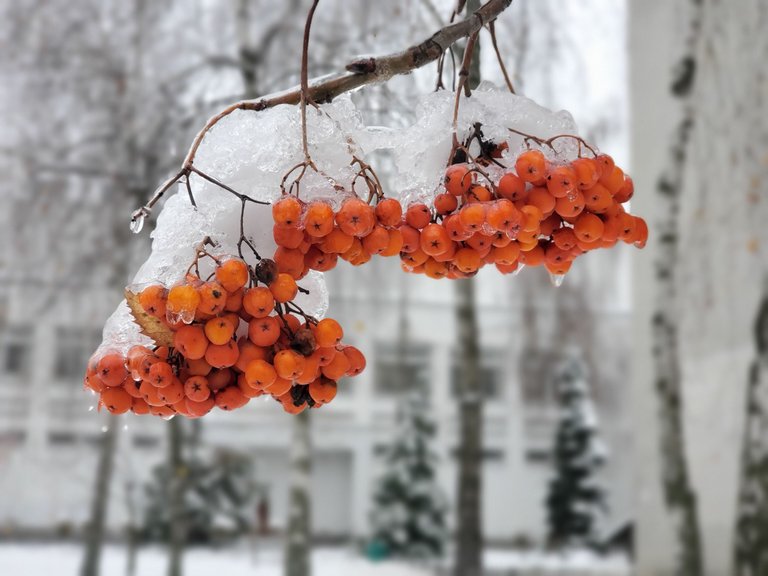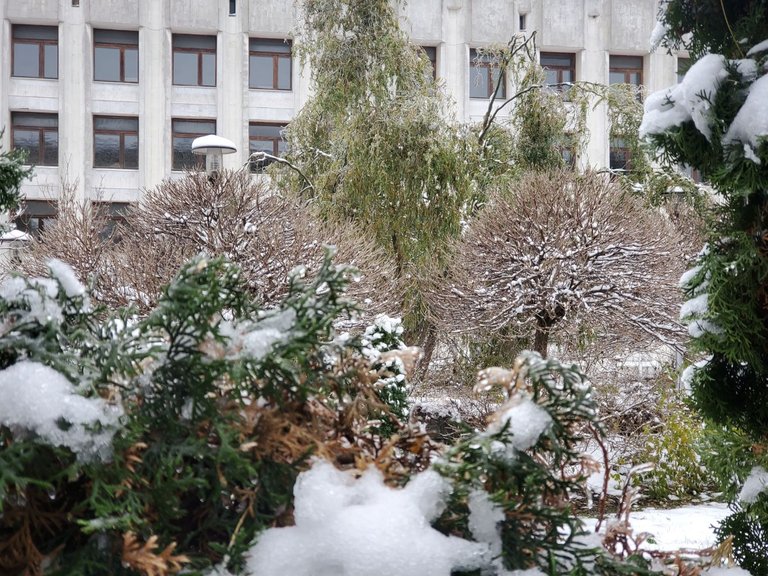 Electricity just gone. And wifi Internet. I hear sounds of explosiins, it may be our air defense or not. They write Russians hit infrastructure object in Kyiv again. I know I better save the battery but I want to finish this post despite of everything. **ck them all!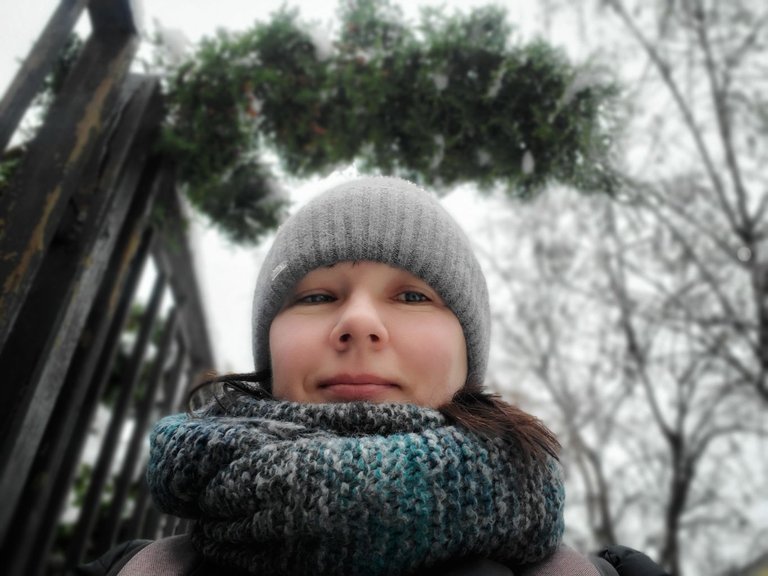 Take care, and see you!