Hey there $FUN lovers! We are just two days away from our $FUN Airdrop so we thought we should give you all an update on what to expect and to give you one last reminder to get your LOLZ staked!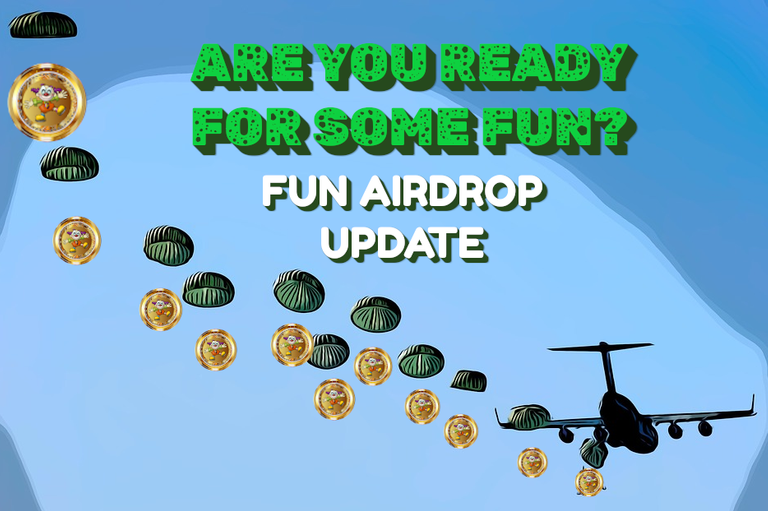 Who Is Eligible for the Airdrop?
Everyone who has staked LOLZ will be eligible for the airdrop. In addition, anyone who has LOLZ in the MEME:LOLZ liquidity pool will also be included in the airdrop.
How Much Will the FUN Airdrop Be For?
We will be airdropping 1 FUN token for every 2 LOLZ you have staked or in the liquidity pool. We will take a "snapshot" of everyone's LOLZ holdings right before the airdrop begins.
When Will The Airdrop Occur?
We will take the LOLZ holding snapshot at 8:00(ish) pm EDT on Saturday the 20th. The airdrop will begin immediately after taking the snapshot and may take several hours to complete.
While the snapshot will be nearly instantaneous, we don't recommend you making any big changes during the Airdrop to avoid your holdings being mis-counted.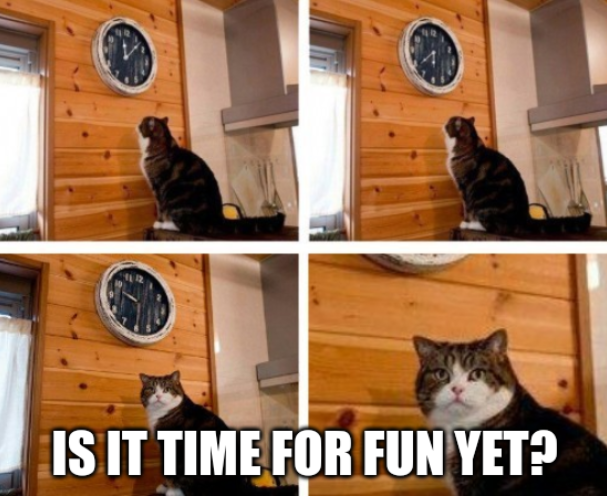 Who is Not Ready?
We don't want anyone to miss out on the airdrop, but in particular we don't want our bigger holders to miss out. So to give those folks a quick reminder that they will need to stake their LOLZ to be included in the airdrop (and continue to use the LOLZ command and earn LOLZ posting and curation rewards!) we have tagged everyone holding 100 LOLZ or more un-staked LOLZ below.
@jfang003, @amaillo, @gillianpearce, @zottone444, @hhayweaver, @rayius, @bokica80, @mineopoly, @libertycrypto27, @bencwarmer, @holoferncro, @luizeba, @imfarhad, @rentmoney, @lozio71, @stewie.wieno, @uthantzin,@mawit07, @mad-runner, @mehmetfix, @stefano.massari, @tin.aung.soe, @htwegyi, @sissim72, @maarnio, @dwarflordnoj, @beeber, @nyinyiwin, @nyimwa, @walarhein, @traciyork, @nilarwin, @nweoomon, @kojiri, @edgerik, @dksart, @bitpizza, @golden.future, @kryptodenno, @happyme, @donjaun, @badpupper, @lofone, @dadspardan, @aussieninja, @secret-art, @apprentice001, @dreemsteem, @sinistry, @johannpiber, @memehive, @tattoodjay, @ahmadmangazap, @ahmadmanga, @ace108, @koshwe, @hivebg, @milabogomila, @venan, @trippymane, @pagane, @brianhuang, @mizuosemla, @eii, @snedeva, @filosof103, @marshmellowman, @mariya36, @tanjakolader, @joanstewart, @holovision, @benthomaswwd, @projectmamabg, @tookta.@marcinxyz, @cryptoplanetbg, @m3ss, @rarej, @achimmertens, @svanbo, @mpoukovo, @dontcare89, @m0rph, @joetunex, @assasinos3, @maurojd, @alokkumar121, @stefannikolov, @szmobacsi, @holovision.cash, @nahueldare3627, @b4phom3t, @leosoph, @dynamicrypto, @silversaver888, @thatcryptodave, @vedarg, @heartbeatonhive, @ekavieka, @curation-cartel, @kvinna, @luba555, @rtonline, @ana-maria, @petra67, @tunnelmotions, @danielhuhservice, @screamheart, @ww-ww, @aay.life, @eijibr, @vrezion, @lapacodo, @maakue, @ianmcg, @davidxxl, @dailygiveaways, @agog, @onthemountain. @ydaiznfts, @thunderjack, @wkm, @celf.support, @cryptocompany, @points-fr, @laruche, @konkester
We hope you don't mind being tagged, but like we said, we don't want you to miss out.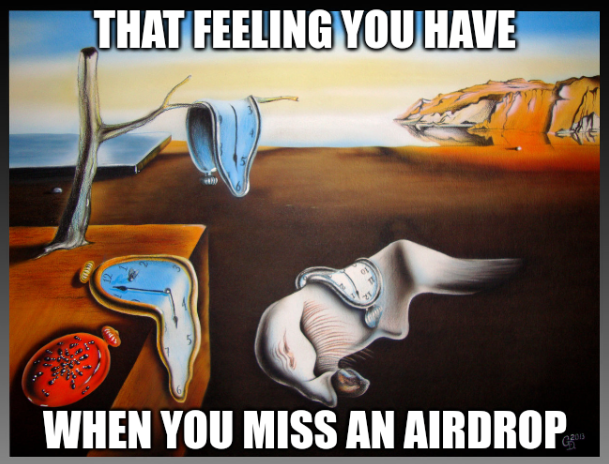 About the LOLZ Project
The LOLZ Project is an engagement project with the mission of spreading laughter and joy on the Hive blockchain.