Happy New Years to All Our Friends!
Wait what? New Years was 3 weeks ago? Dang... time flies!
2022 has come to an end and we wanted to thank EVERY ONE of you for helping make The LOLZ Project one of the funnest projects on Hive! We have had a blast over the last year and are really looking forward to what this year brings.
We know it is a bit late for a post like this, but we wanted to take a look back at where we were on January 1, 2022 and some of the major developments we have accomplished in 2022. We will also will take a look into our crystal ball and talk about some of the hopes and dreams we have for 2023.
Finally, we have a special super maxed out #FUN Giveaway for every!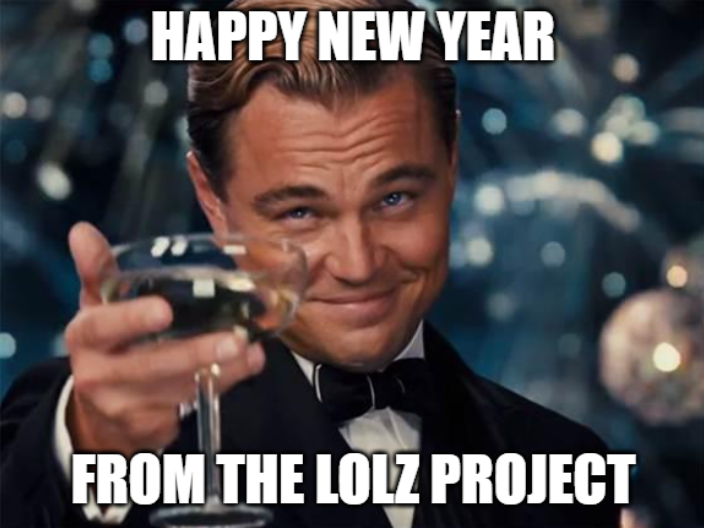 The Really Late 2022 LOLZ Project Review
Back in January 2022, The LOLZ Project had just launched as the LOLZ tipping token with the mission of sharing crypto and laughter on the Hive blockchain. And by all accounts we accomplished that mission!
For starters, our users shared over a quarter million jokes in 2022. If even a small fraction of those jokes made someone smile we will have made hundreds if not thousands of people at least a wee bit happier in 2022.
As to our second mission - sharing crypto - We really nailed it there too.
Our users gave out over a quarter million LOLZ tips in 2022. One !LOLZ command at a time. And that was just the beginning!
Launch of LOLZ Defi
In February, LOLZ launched LOLZ Defi and put our crypto sharing into over drive. LOLZ includes LOLZ Farming, LOLZ Curation, and LOLZ Dividends. Each working together to help reward our users.
LOLZ Farming allows users to earn LOLZ tokens when they delegate their Hive and Hive Tokens to The LOLZ Project. LOLZ curation rewards !LOLZ users and their tipped authors with up-votes in over a dozen tribes.
Finally, LOLZ Defi also pays dividends to our top 125 stakers. 40% of our curation earnings are paid out weekly to our top stakers, making LOLZ one of the highest paying dividend tokens on Hive.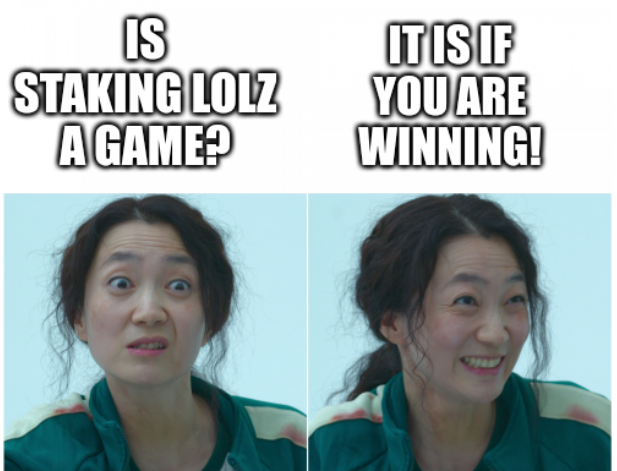 While LOLZ Defi started out as a small player in the Hive Defi realm at the start of 2022, our stakes and delegations have grown and grown to the point we are now in the top 10 for most of the tribes we curate in.
In fact we have grown so much that in 2023, we are going to have to reconsider our curation model to spread the rewards a bit more evenly. Move on that below.
LOLZ and FUN Tribes
We also launched two tribes in 2022 - The LOLZ Tribe, and the FUN Tribe. Now you can earn LOLZ and FUN tokens when you use the tags #FUN, #LOLZ and a few other fun tags in your blogs. The FUN token has been paying out curation returns of over 200% since started earning our early stakers some nice returns.
So What is Next in 2023?
After taking some time off, one of our main focuses will be on promoting the FUN tribe in 2023. We think it is fair to say that we have not done a great job of promoting the FUN tribe in the end of 2022, but we plan to turn that around and will be working to make FUN one of the most fun and most rewarding tribes on Hive.
FUN Curation Team
To help kick start promoting the FUN tribe, one of the first projects will be to create a FUN curation team to help us reward quality content and promote the use of the #FUN tags. We will be recruiting FUN curators and starting a curation trail in the coming weeks. Keep an eye out for more details!
More Jokes!
Are you getting tired of our jokes? We wouldn't blame you. It has bee awhile since we have had a chance to update our jokes so we have been running the same 400+ jokes over and over. For a long time!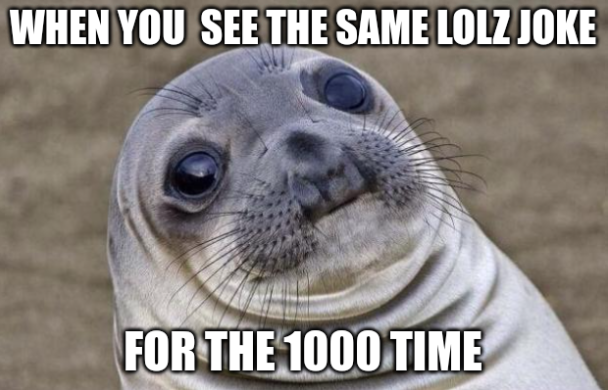 But we have a good excuse, we are in the process of completely revamping our LOLZ Joke database. The new database design allow for us to upload many many more jokes. But it will also give our users the ability to use keywords to get different types of joke such as clean jokes, dark jokes, blonde jokes, and more. Holiday's and special events. And better multi-language support.
Hang in there... new jokes are coming soon!
Fun Games
We will be launching several FUN game in 2023. Most of our games will be simple little games you can play in the comments. Pass a hot potato, flip to win, draw high card. Etc. The more FUN you have staked, the more FUN games you will be able to play, and more chances you have to win FUN tokens!
We are also working on a mobile game that will be part idle game, part NFT collectibles, and part faucet. We are even looking at a multi-level referral program that will let you earn passively when your referral's earn. Kind of "big dreams" at this point... but I wouldn't be surprised if we don't pull it off.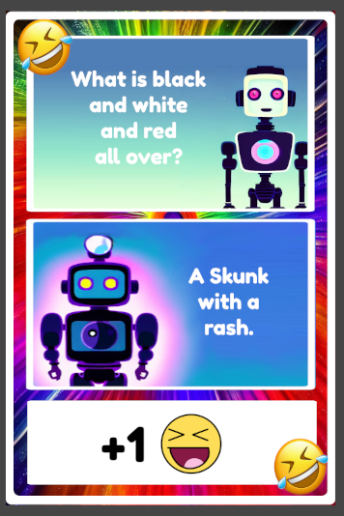 Super-Sized FUN Free For All!
Post is no longer active, FUN Drop has ended.
~~What LOLZ Update would be complete without a free for all? The world may never know!
We are excited to be super sizing our normal giveaway to celebrate the end of 2022 and the beginning of 2023! You can earn up to 25 FUN tokens just by completing a few simple steps!
Leave a comment below! (5 FUN tokens)
Tag a friend (5 FUN tokens, up to 3 friends)
Re-blog this post (and tell us you did in the comments, 10 FUN tokens)~~
About the LOLZ Project
The LOLZ Project is an engagement project with the mission of spreading laughter and joy on the Hive blockchain.