There is a "situation" or maybe it's an "opportunity" or maybe to some an "issue" that will be only be a thing for the next 6 days (actually 5.5) we want to explain how it works so EVERYONE can take advantage of it.
btw did you know we released a lot of new features for https://peakd.com/ yesterday?
Check them out in this post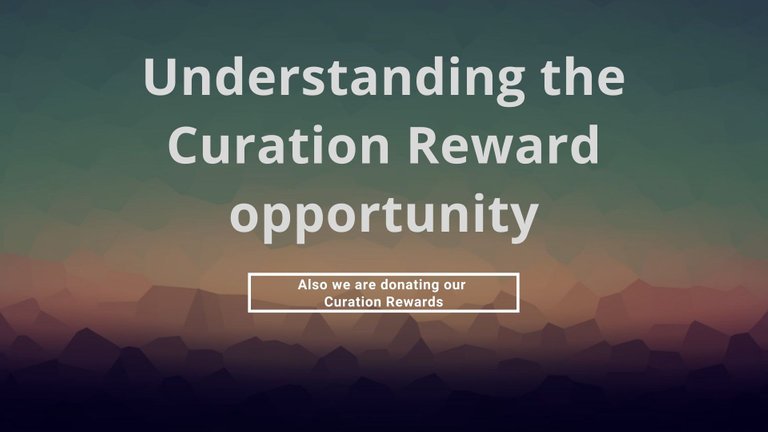 OUR DONATION
Before we continue we want to say we will be helping stabilize curation rewards and We will be donating all our Curation Rewards for the next 6 days to the @hive.fund via @hbdstabilizer
Both from @peakd and our witness account @steempeak
We will likely power up some of our FUNDING money. But we will need to immediately power it down so it goes to it's intended cause but it will help secure more HP for @hive.fund during this 6 day period.
THE SITUATION
One of the unintended consequences of switching to a new curation curve with HF25 is that it negatively impacts voters who voted on posts written during the 7 day period leading up to Hard Fork 25.
It does not impact authors of those posts (aka author reward)... if anything they're likely going to see an uptick in votes
IN SHORT: During the next 6 days you are going to see a big increase of users voting on posts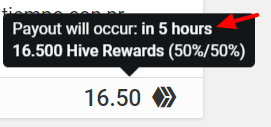 THE REALITY
The reality is that once one user votes on a post from that specifically effected time period (aka June 24-30th) we believe everyone should jump in and vote to help stabilize the curation rewards.
Here's a post by @acidyo about it
HOW TO LOOK AT THIS
If you were a VOTER of a post from that time period we believe it is best if you assume you will not get any curation rewards. And IF you do then consider it a bonus.

But the good news to VOTERS who are interested in curation rewards is that you can vote on different posts from that time period and likely get more curation rewards than you would have gotten previously anyway.

If you were an AUTHOR during that time period congrats because you will likely see an increase of votes.

To EVERYONE feel free to vote on posts written June 24-30th you will be helping to stabilize curation rewards and there is likely something in it for you. You do NOT have to donate your curation rewards to @Hive.fund but it is appreciated.

If you are an AUTHOR creating a post right now consider a decent amount of users may decide to use their votes on this for the next 6 days but that will not impact the amount of author or curator rewards that are set aside for your posts it just means less users may be determining the final result.
TOOLS
Curation Trails
If you know of an account who is voting on these posts and you want to find them faster use this url but change the username. It will give you a visual feed of those posts.
https://peakd.com/explore/curators/@username/trail
SEARCH FILTER
Here is an example of a search for the word "and" filtered by a week and sorted by top curated then with a quick ctrl+f you can find all those "6 days ago"
https://peakd.com/search?q=and&sort=rewards&since=week
Curation Results
We show past payouts for curation votes so you can see some old votes are getting way less than expected.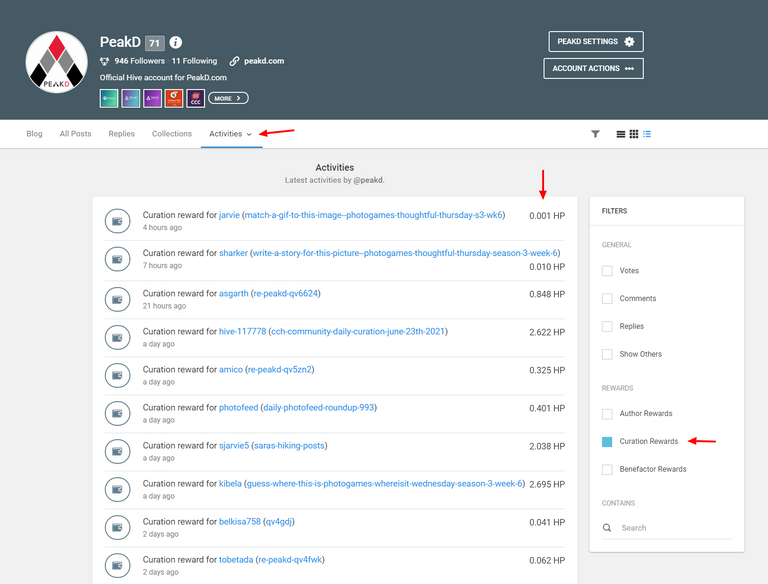 Example: normally our vote would bring in about 2hp but if someone else voted then we will get .001 to .4hp. But on the other hand if we vote on posts in that we can get 2hp and much more at times.
COMING SOON - CURATION TOTALS
Already completed and will be on the next release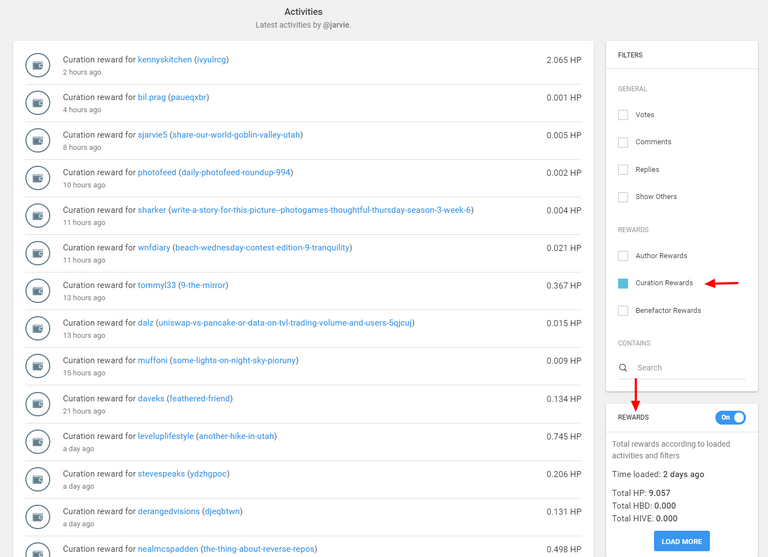 COMING SOON - EXPECTED CURATION AMOUNT PER VOTE
We will add the expected curation amount per user in the advanced details of voting results for each post. This will continue to be helpful in the future.
This will be found on this page.
COMING SOON - SEARCH FILTER BY SPECIFIC DATE
Search by custom date and choose which of those posts you'd like to reward (and be rewarded from)
We wanted to share this post BEFORE doing those features so that no one misses out on the curation rewards that are basically now up for grabs for 6 days.
FAQ
Ask your questions below and we will try our best to answer them... we understand this is a temporary thing but it may impact about who gets the expected 200k HP in curation rewards that are going to be given out during the next 6 days.
It does not impact posts written before 24th and after 2pm GMT on June 30th.
ADDENDUM: Erased all mentions of "last 24hrs" because it had nothing to do with it. Just that the new curation curve had a higher voting weight average and so new votes after HF got much larger portion of the curation... basically it acted like a reset of curation rewards.