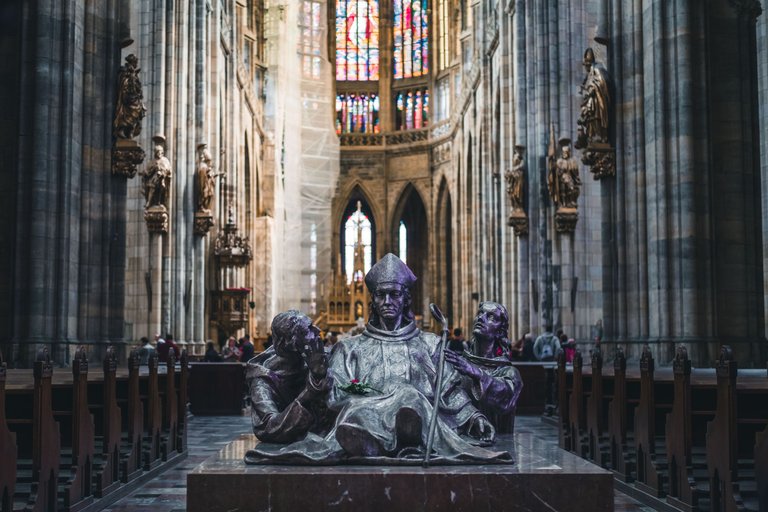 ---
We continue our exploration of the beautiful city of Prague! On our first day, as we walked by the river of Vltava we saw on the other side, high on top of a hill a magnificent structure - The Prague Castle (Pražský hrad). We decided immediately that we have to visit it early the next morning.
Metro line connects to the other side of the city, across the river, and from there it's about 10 minute walk to the castle. Even as you look at it from afar, its grandeur takes you back through the rich history and to the times of old kings and queens.
Beautiful tree alley along the railroad tracks leads to the castle. At the gates, guards in traditional uniforms - if you happen to come around noon, you'll witness a ceremonial guard change. We pass into the courtyard of this medieval masterpiece and are immediately awestruck by its beauty and imposing scale.
It is believed that the castle was first built in the 9th century with occasional additions and renovations. At the moment it is considered as the biggest castle complex in the world, spreading on more than 70.000m2. It is the most important monument of Czech republic and was a witness of its long and turbulent history.
As we reach the complex, first we see the the iconic St. Vitus Cathedral, with its towering spires and stunning stained glass windows. The intricate details and stone carvings on the outside walls are mesmerizing to look at. This Gothic masterpiece is also of important religious significance for Czech people. Inside, the big arches and pillars arranged in long columns produce a need for admiration. Stained glass windows with colorful, artistic designs and small beams of light entering from the side - you can't help but feel like you are in a sacred space. Inside the chapel of the cathedral are buried the kings of old Bohemia.
The castle is a complex of many important buildings and monuments. You can buy the ticket to visit all of them or choose a specific ticket for what you want to see. We simply had to climb the high bell tower that overlooks the entire city. It houses the largest bell in the country. Warning - the tower climb will challenge your physical condition. :) Over 280 narrow steps lead to the top and you'll hear people breathing heavily, laughing out of pain or swearing as you climb. Good way to test yourself. But it's worth it. The view from the top looks over the entire city, the red-tiled roofs, the winding Vltava River, and the spires of the city's cathedrals.
---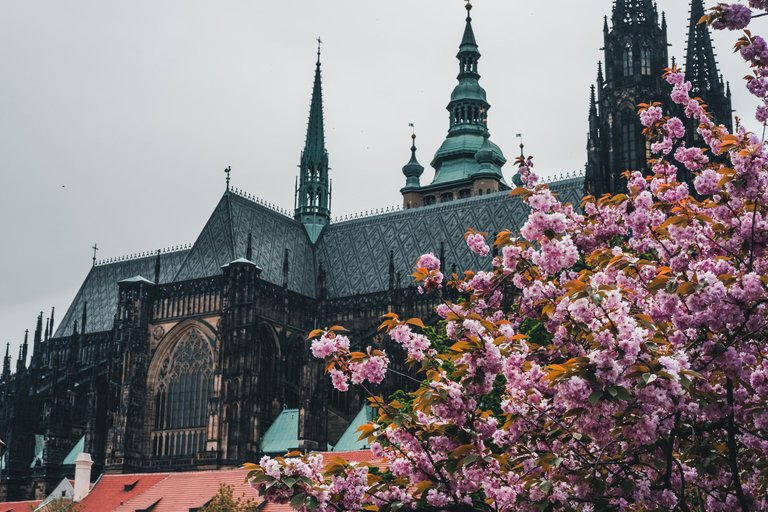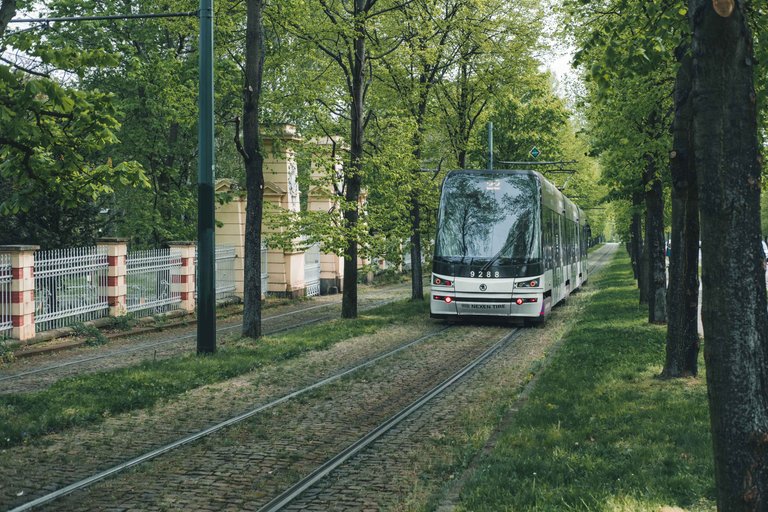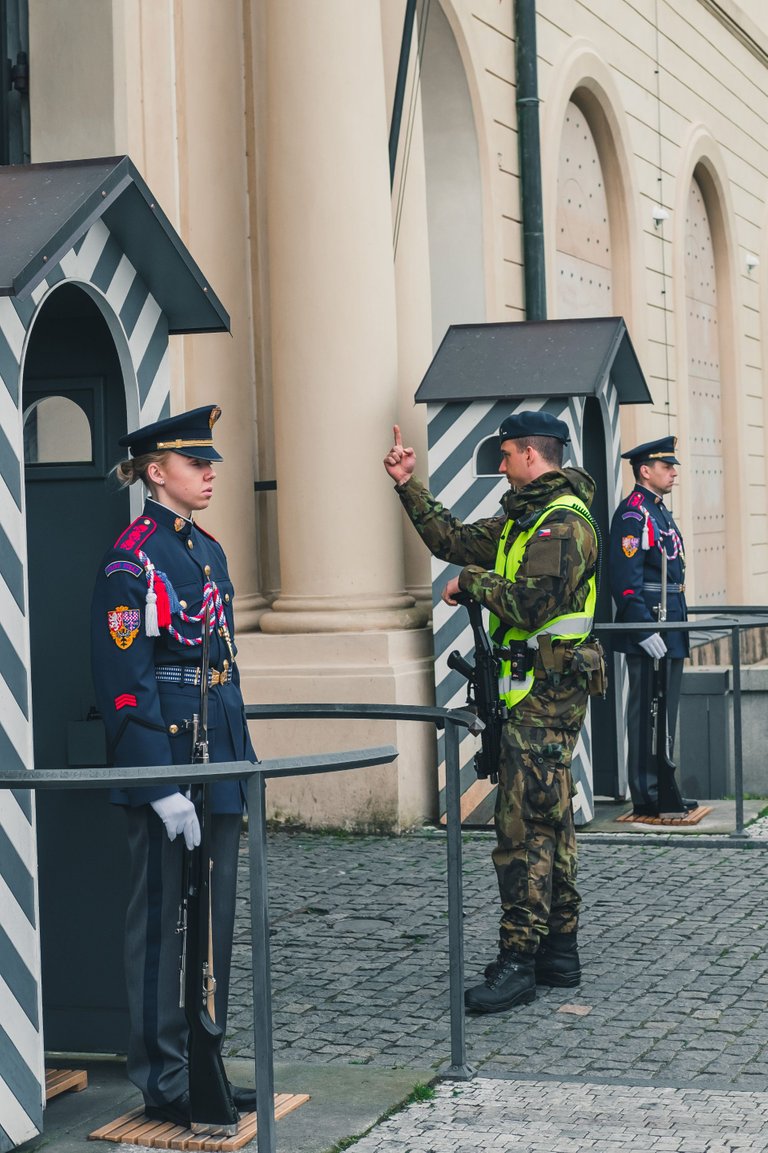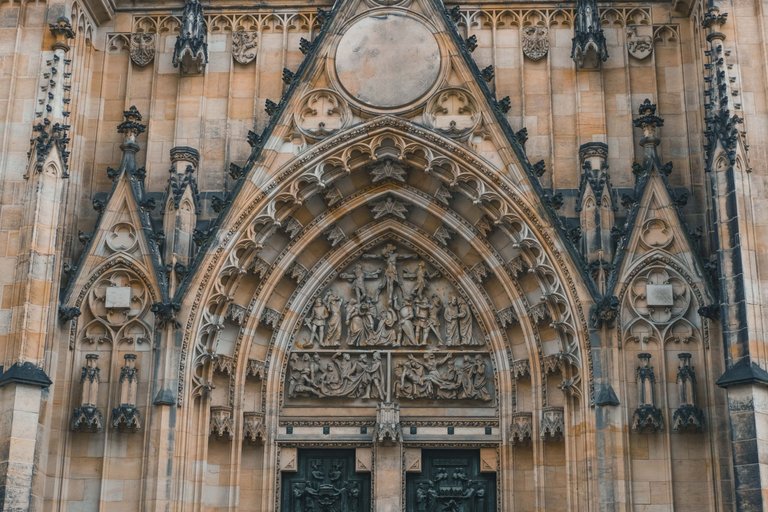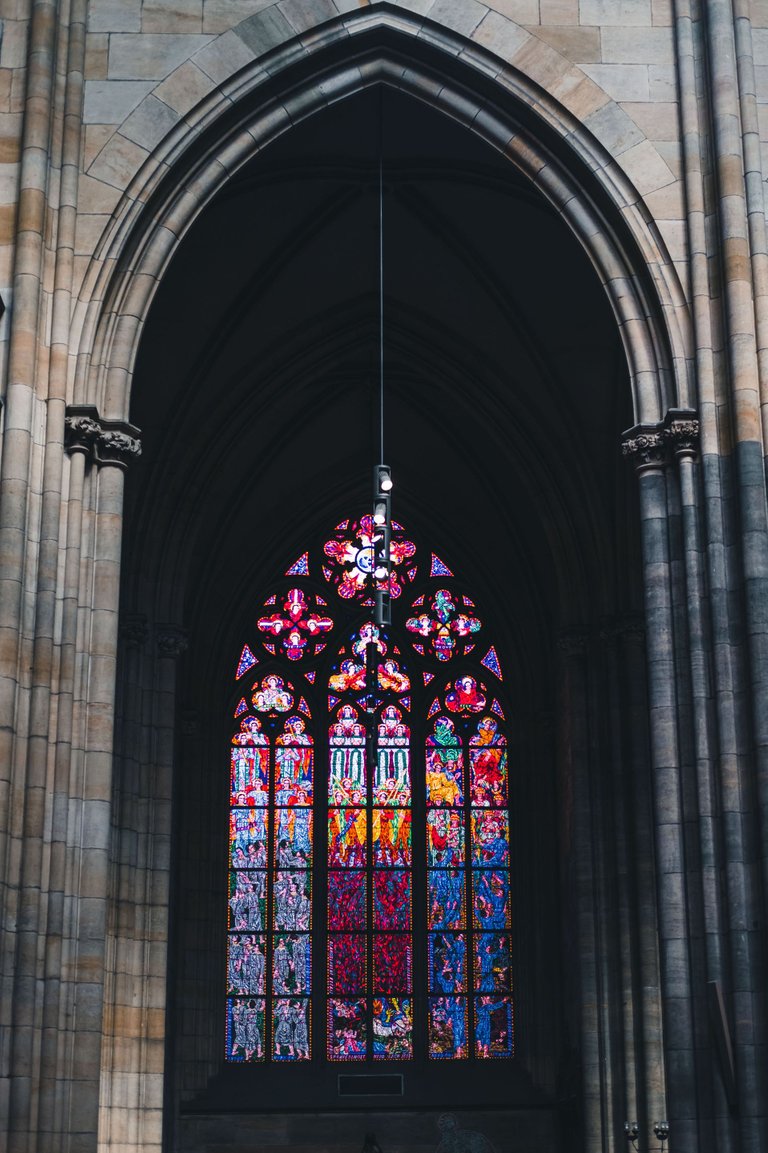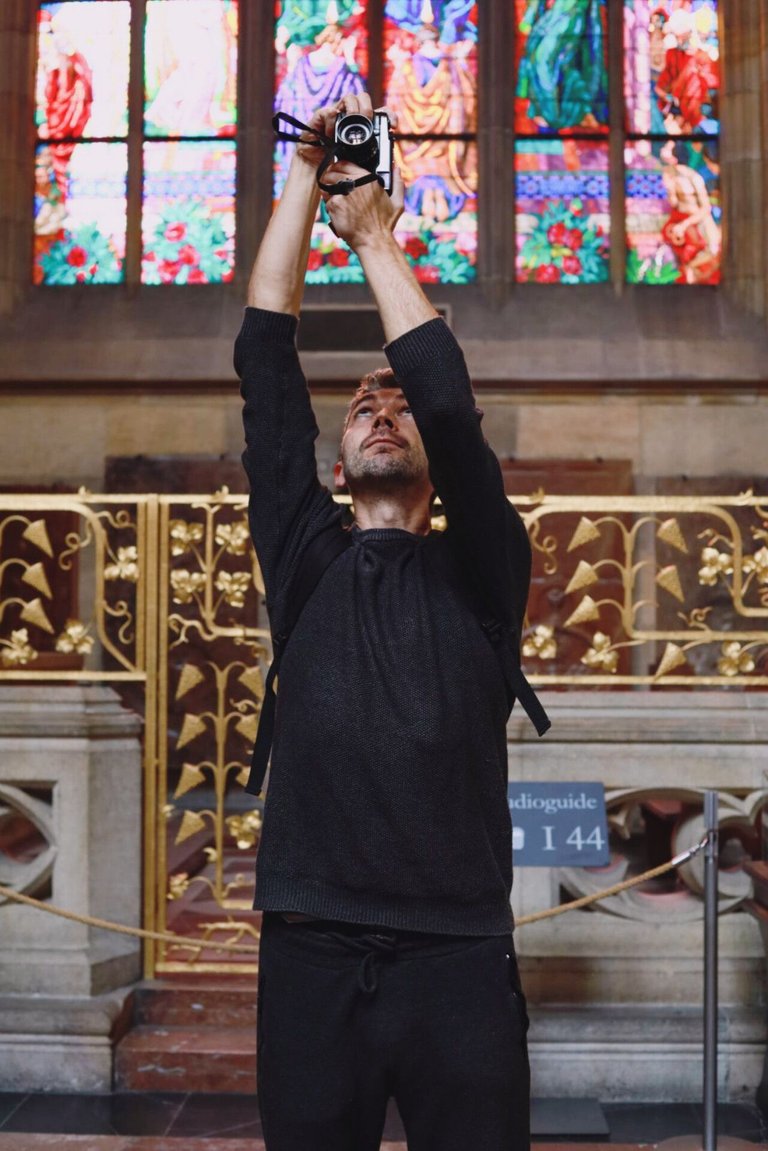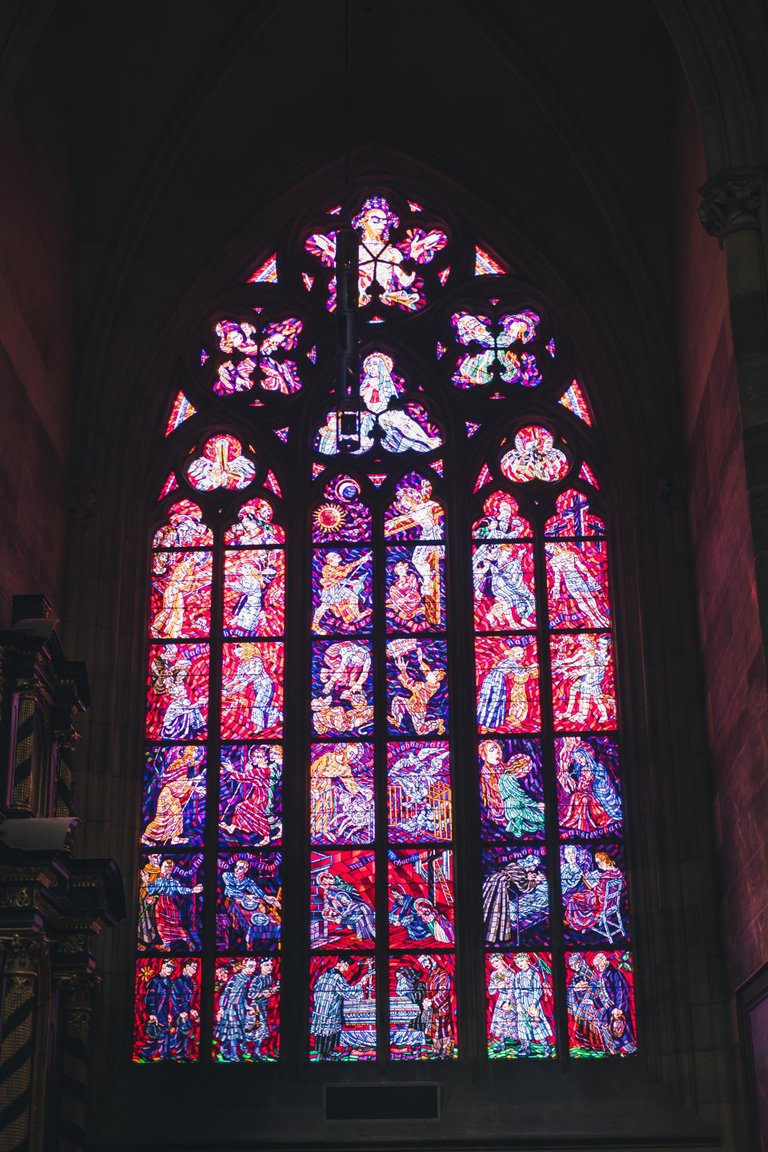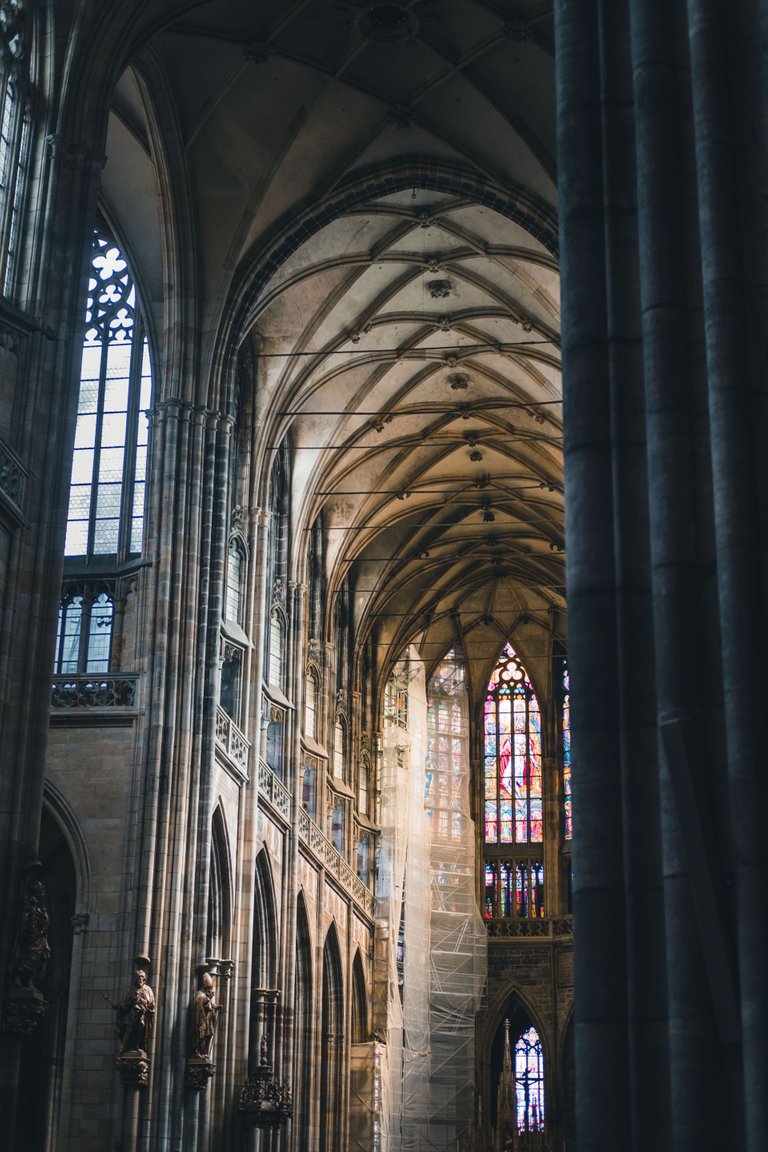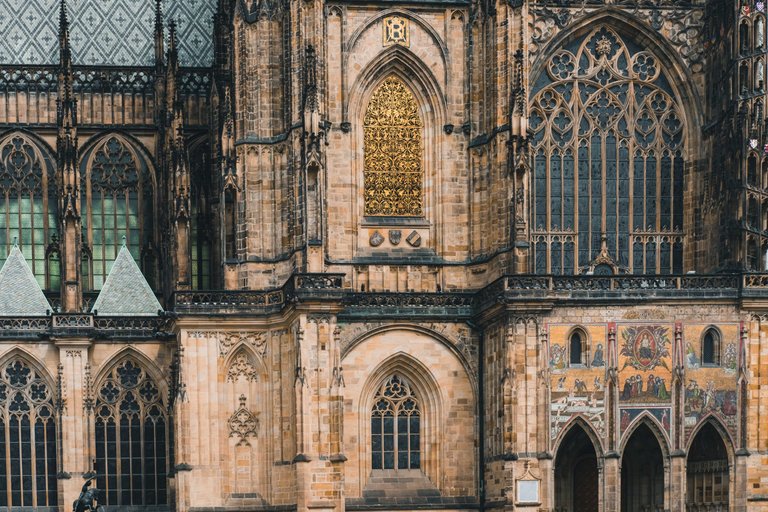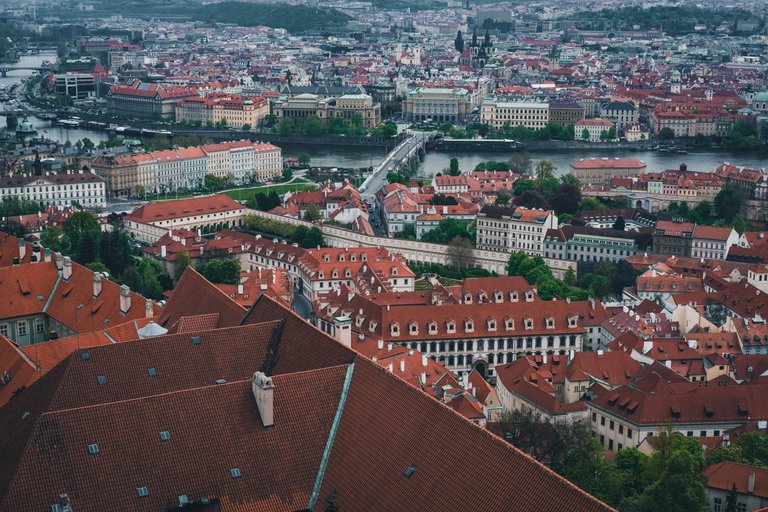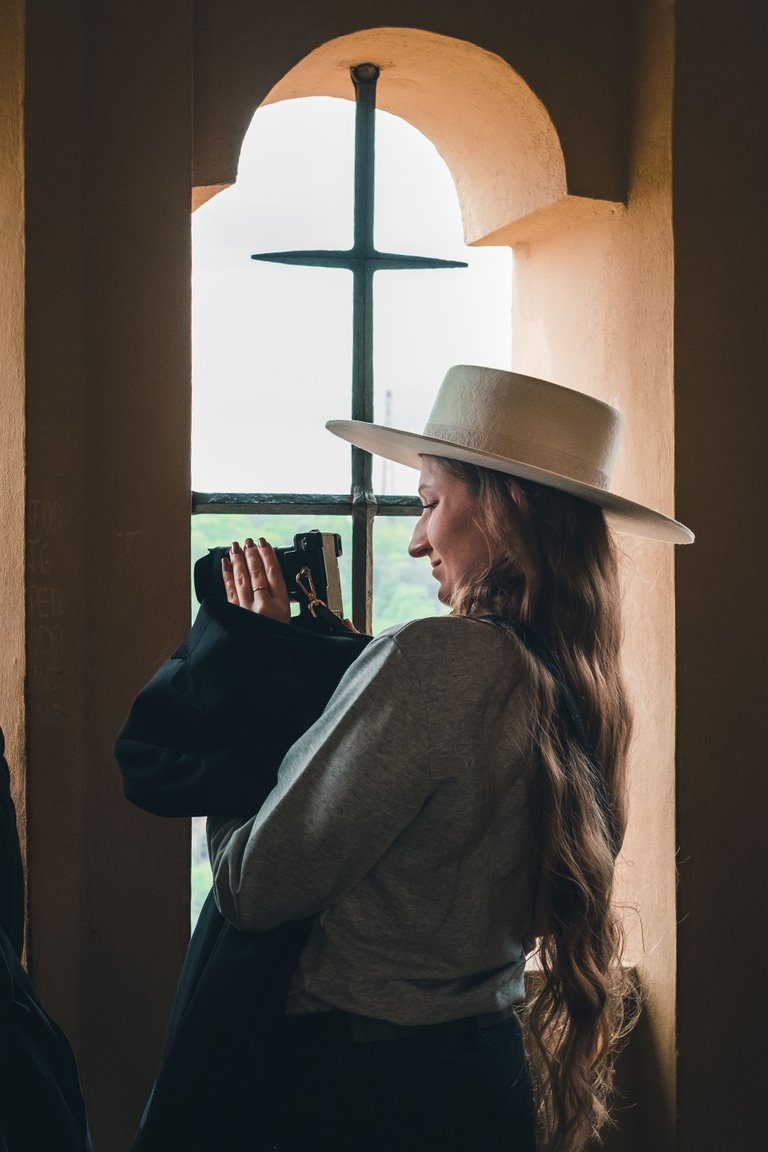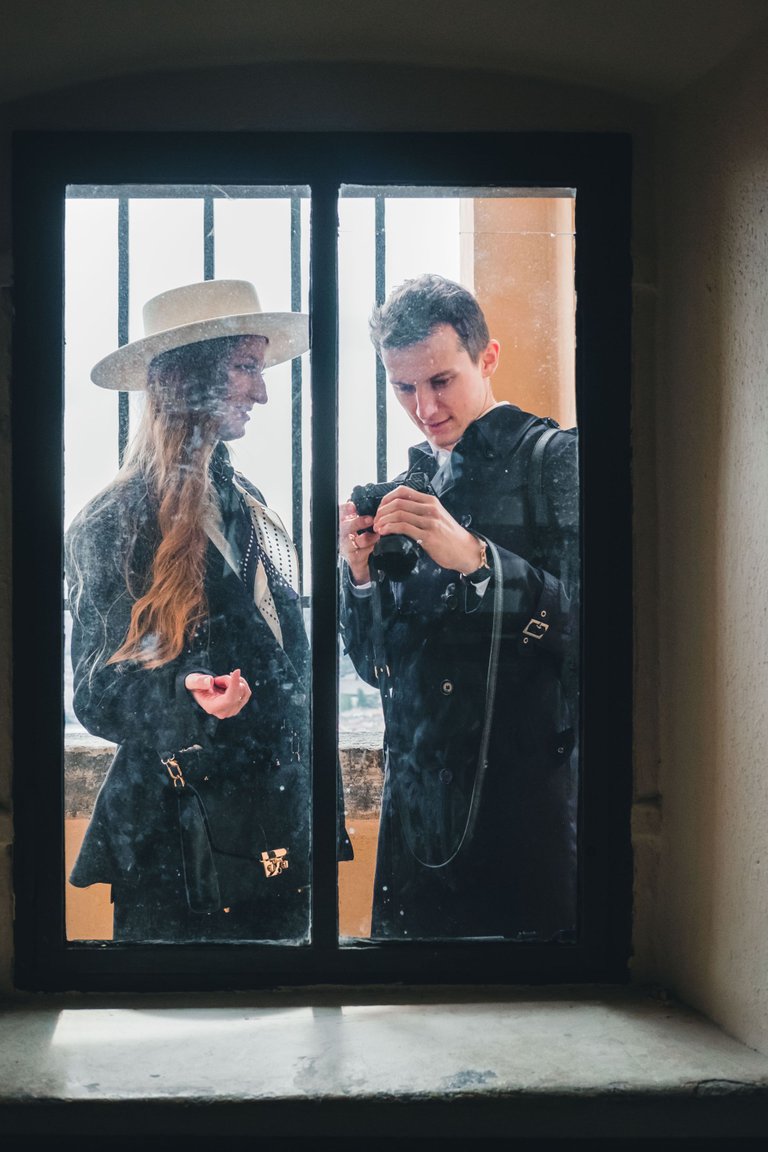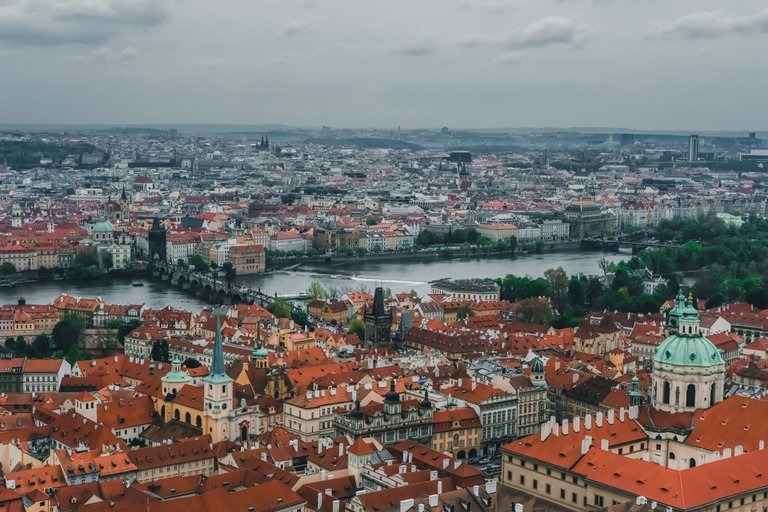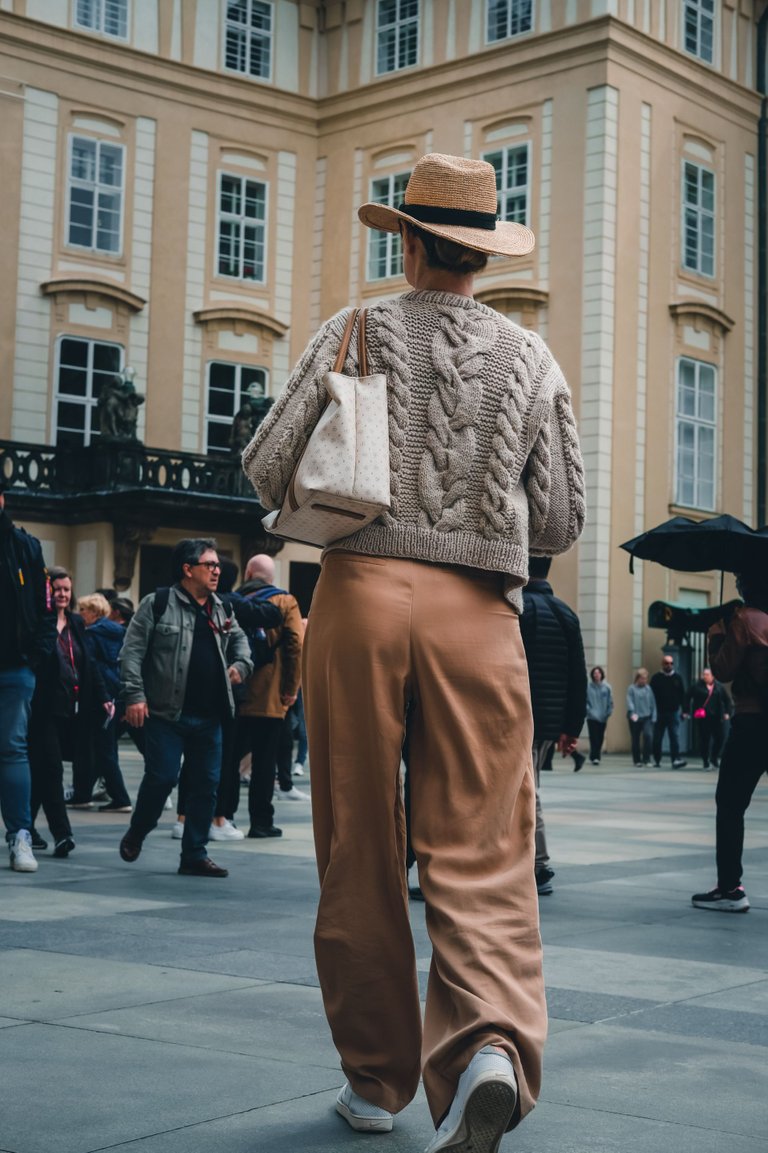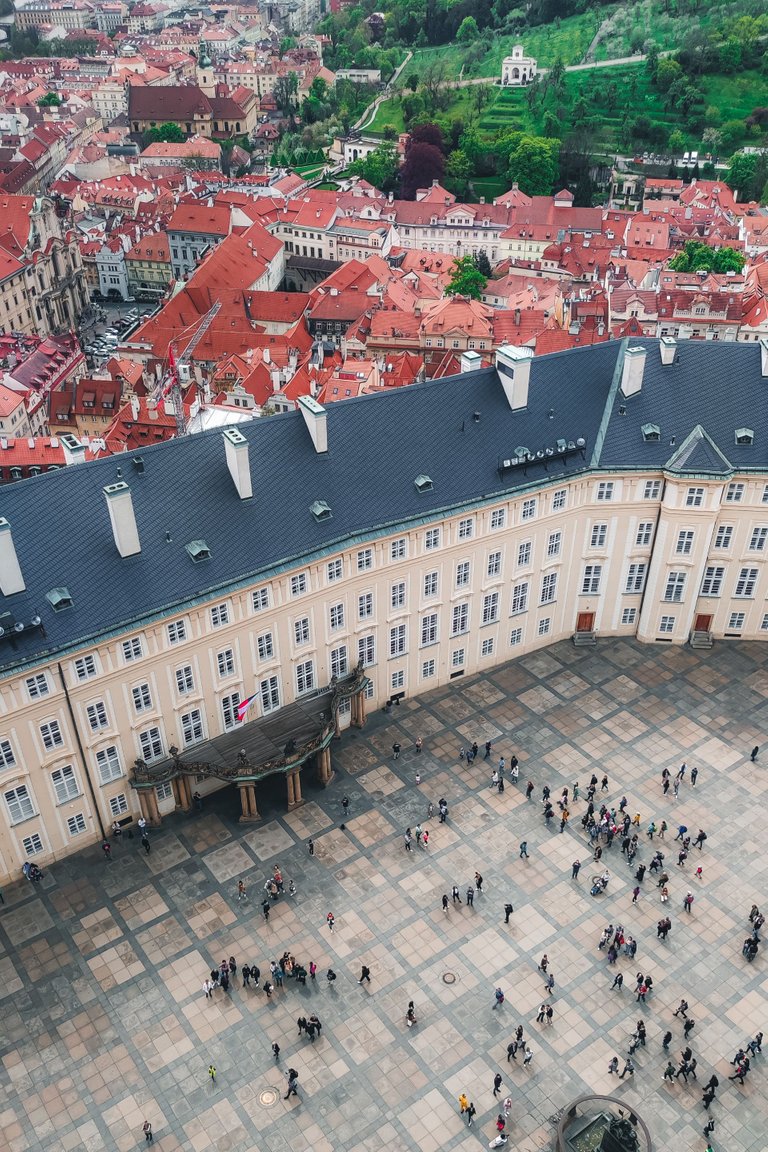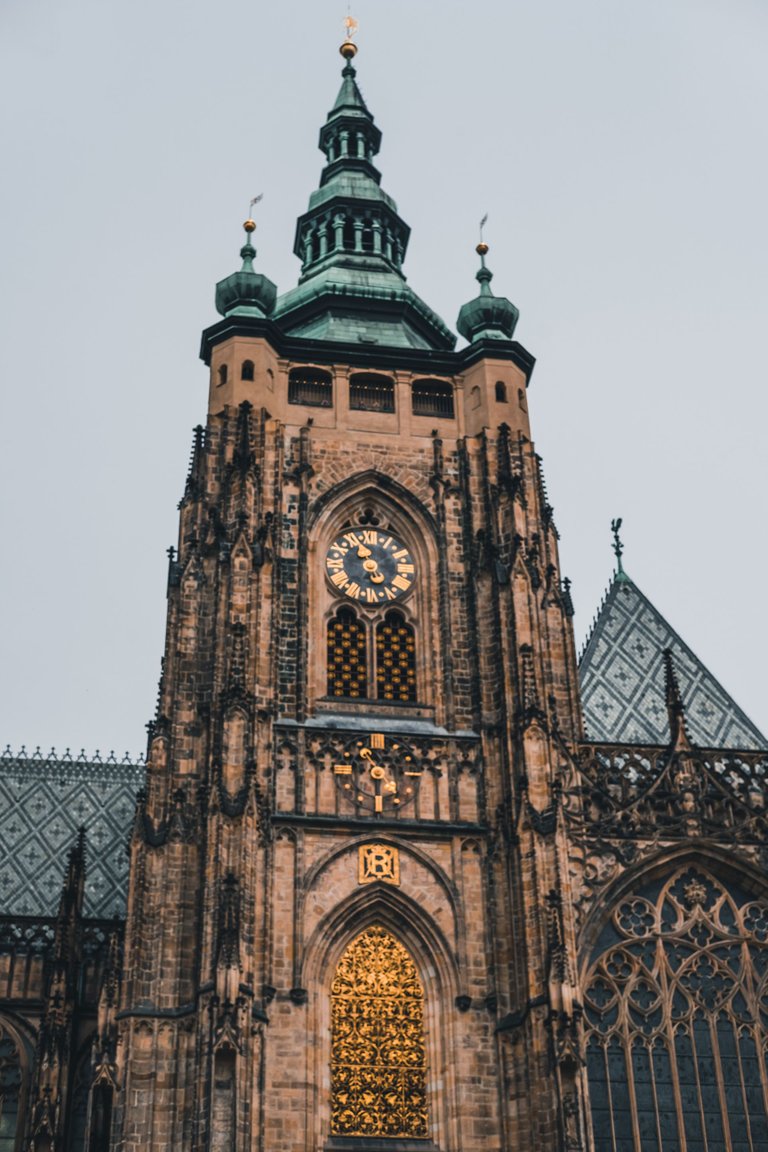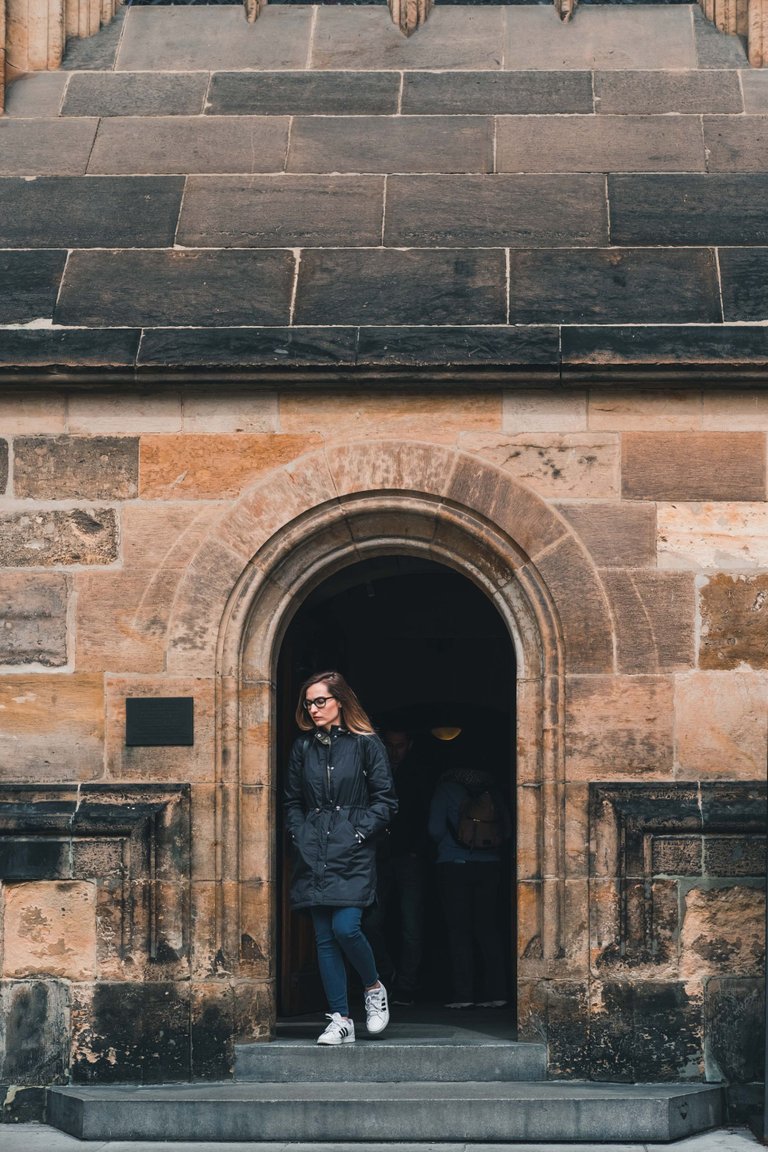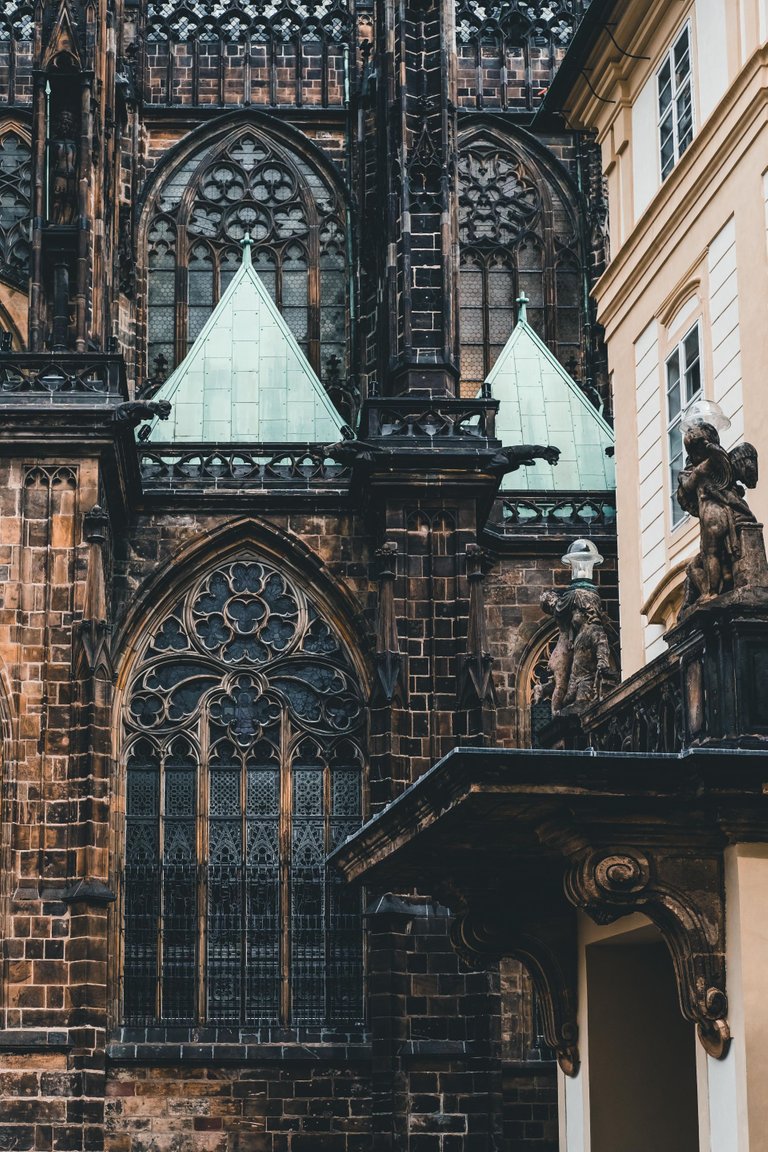 That was it for this episode. I hope you enjoyed it! :) Still have few more to go so see you in the next one.