Traveling with a group of friends can be an amazing experience, filled with fun and laughter, sharing adventures and creating memories that will last a lifetime. It's a great way to bond with your friends and have a great time exploring new places together. However, sometimes the need for solitude and the desire to do things at your own pace can be overwhelming, especially if you're an introvert. That's where solo travel comes in. It allows you to escape from the daily stresses of life, explore new destinations on your own terms, and push beyond your comfort zone.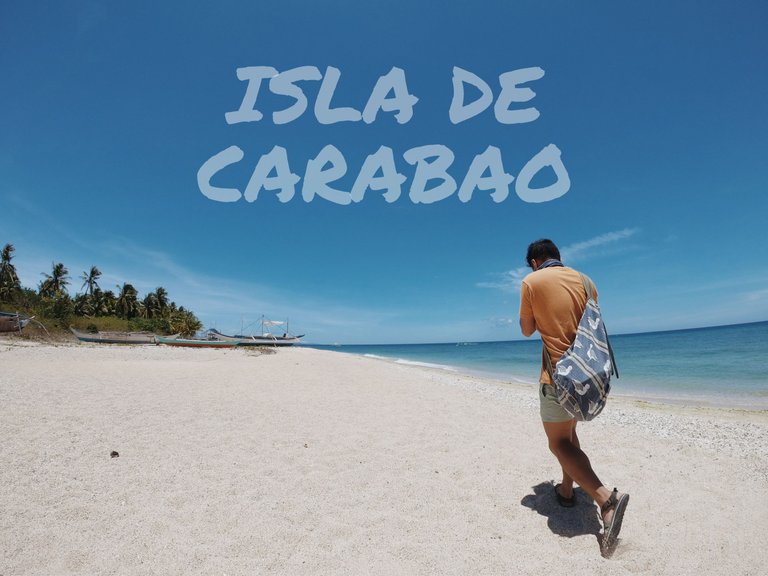 Solo travel is a unique and rewarding experience that gives you the chance to fully immerse yourself in different cultures, make meaningful connections with locals and fellow travelers, and discover hidden gems that you might not have found while traveling with a group. It can be challenging at times, but the rewards are immeasurable, and the experiences are unforgettable.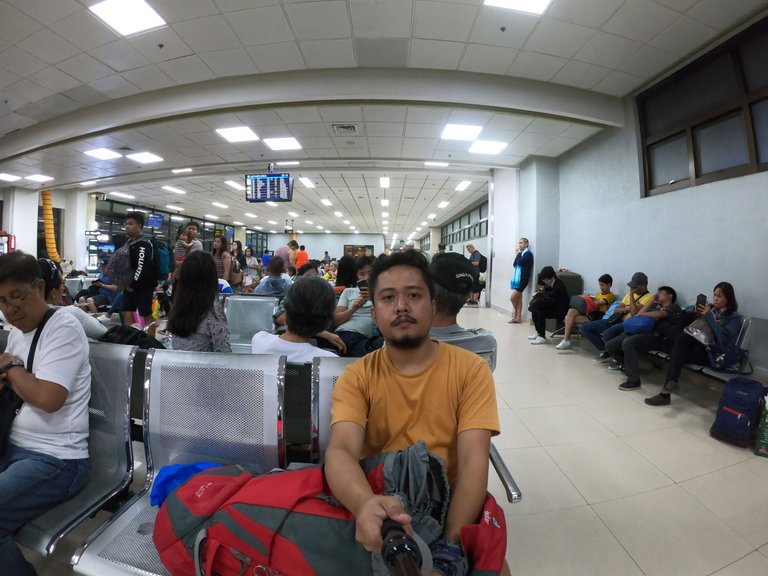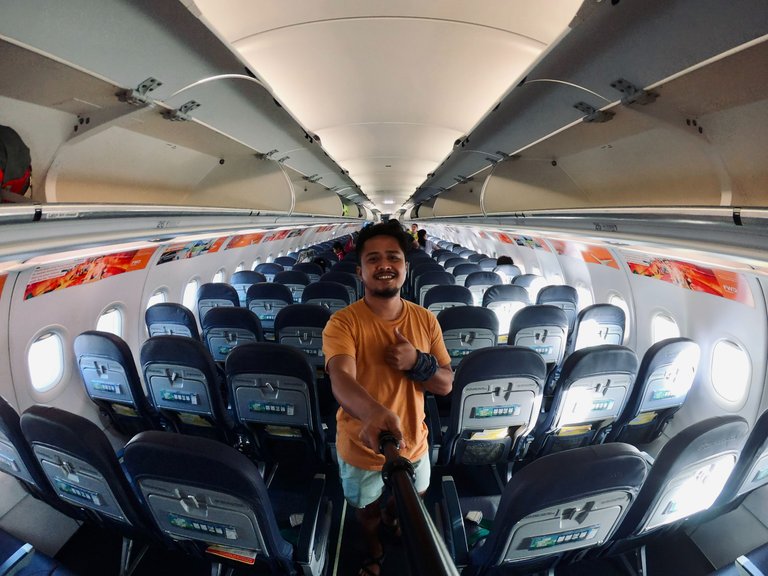 With my itinerary in hand, I embarked on a solo adventure that changed my life. I headed to Mactan Airport and boarded the plane to Caticlan, Aklan with excitement. However, suddenly my overthinking brain kicked in, and I started to worry about all the things that could go wrong. Despite my initial nerves, I was determined to push through and make the most of my journey.
HOW TO GET TO CARABAO ISLAND
As I arrived at Caticlan, the main portal to Boracay Island and neighboring provinces, I decided to forego an indirect route to Boracay since I had a 4-day, 3-night itinerary. Instead, I opted to explore nearby Carabao Island, which is under the province of Romblon in the Philippines.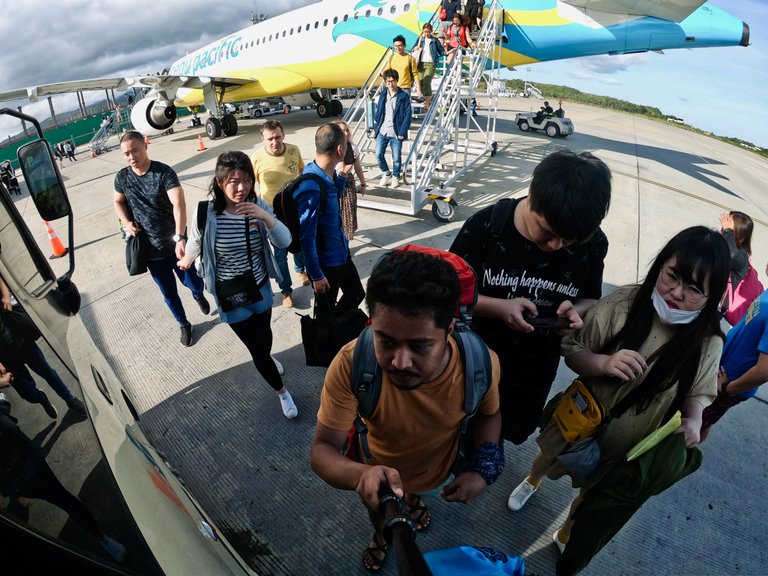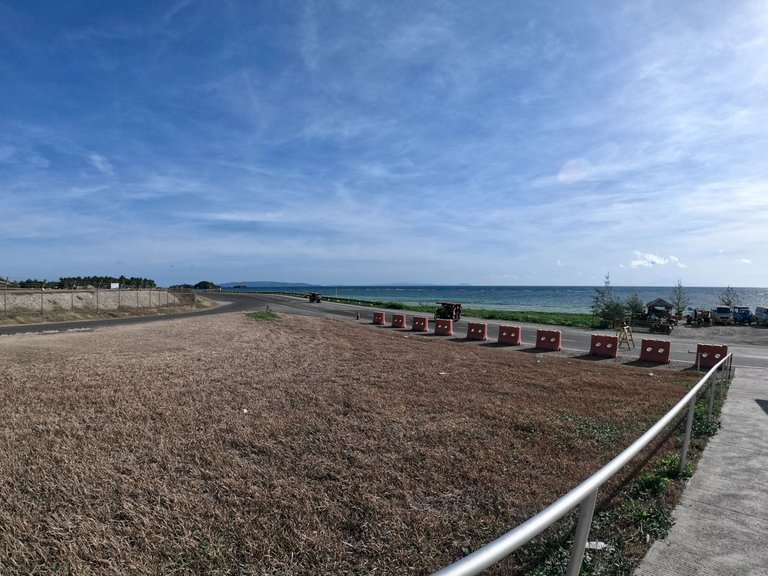 There are different ways to reach Carabao Island depending on where you are coming from. In my case, I will be taking the Caticlan route.
To get to Carabao Island from Caticlan Airport, you can ride a tricycle to Tabon Baybay port. The tricycle fare costs around ₱100 ($2) per person, and the ride takes around 20-30 minutes. Tabon Baybay port is the main departure point for daily passenger boats that go to Carabao Island.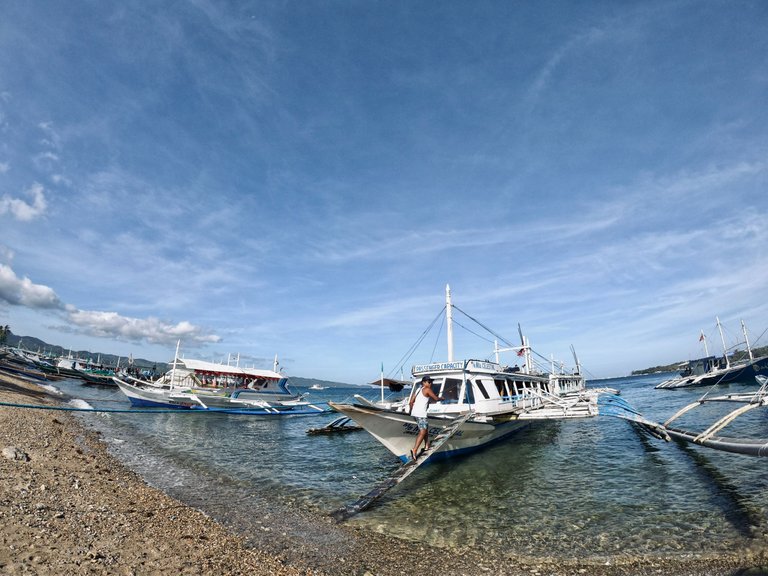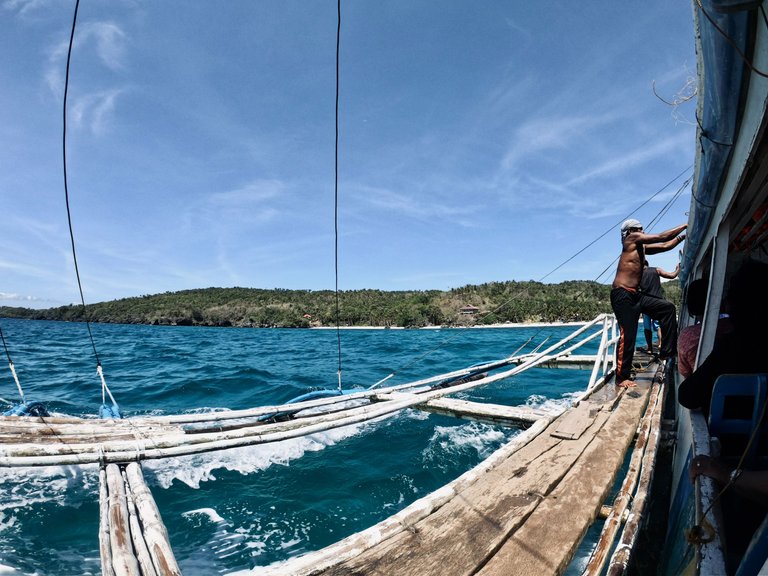 The boat schedule usually has three departures per day: 8-9AM, 2-3PM, and 3-4PM. You can choose the schedule that works best for you and your itinerary. The boat ride to Carabao Island takes approximately 45 minutes, and the fare is around ₱150 ($3) per person.
If you're planning to return to Caticlan, the boat schedule from Carabao Island usually has one departure per day at 6AM. It's important to note that boat schedules can be subject to change, so it's best to confirm the departure times with the port authorities or your accommodations beforehand to avoid any inconvenience.
DID YOU KNOW?
Interestingly, the island was originally called Hambil Island when the Spaniards arrived in 1570. But, as I discovered, it got its name from the abundance of carabaos or water buffalos that the Spaniards saw as the primary mode of transportation for the natives. This fun fact about Carabao Island shows how even the smallest details can have a rich history and cultural significance. It's just one of the many things that make traveling such a fascinating and rewarding experience.
PLACES TO SEE
I arrived around 10 AM and hailed a motorcycle while searching for a place to stay for the night. My initial plan was to stay at Kameo Lodge, but when I got there, it was already full. Fortunately, the wife of the motorcycle driver helped me secure a room at a small resort right in front of the beach called Terraza de Isla Carabao Beach Resort. The room was good for two people, with a bunk bed and its own bathroom, and it cost around ₱800 ($15). The resort also had a restaurant, so it was very convenient.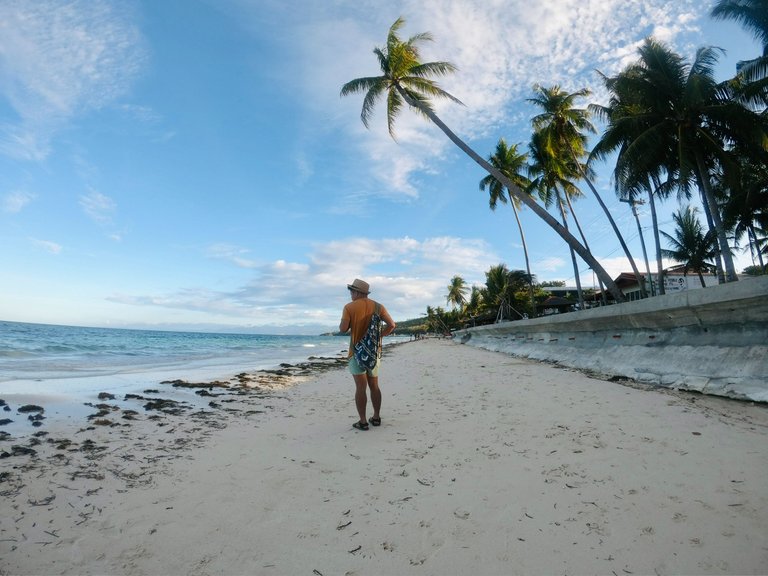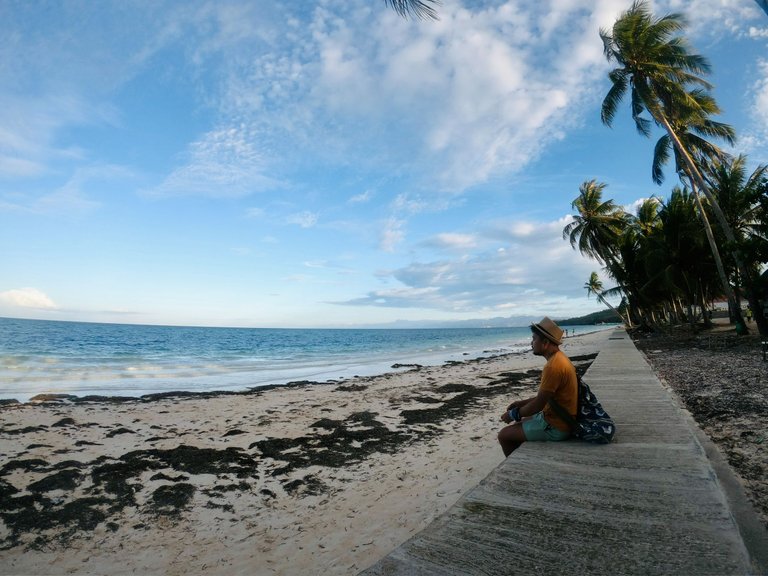 I immediately unpacked my things and began my island tour. I hired the same motorcycle driver to take me around the island for ₱700 ($13). Since I didn't have any specific destination in mind, I simply let the driver drive around the island and instructed him to stop whenever I saw something interesting.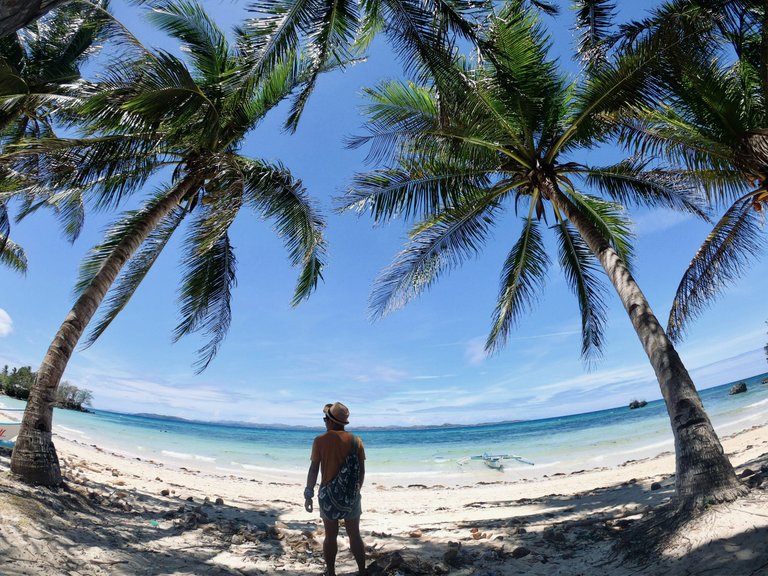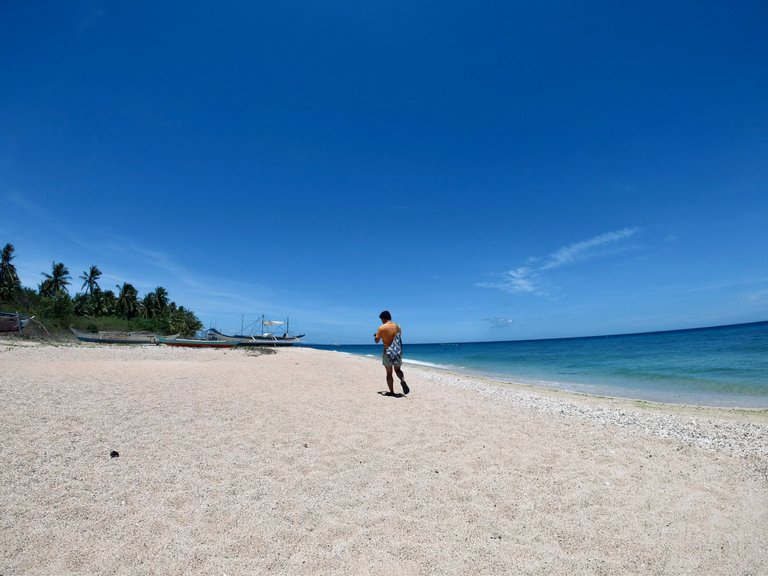 We stopped at a beach somewhere on the island, and I just had to take a picture. Since I was traveling solo, I had to place my camera somewhere to get a good shot using the timer. This was one of the challenges of being a solo traveler. HAHA.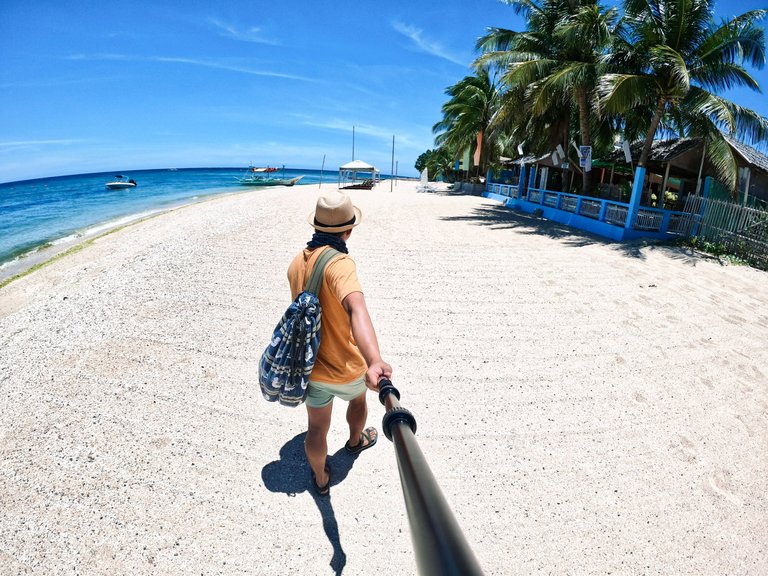 We arrived at Brgy. Lanas and stopped to take some pictures of the beach before having lunch. However, we were disappointed to find that no restaurants or karenderias were open at the time. Therefore, we continued on to our next destination, which was the Cathedral Cave.
The entrance fee for Cathedral Cave & Cliff is ₱100 ($2).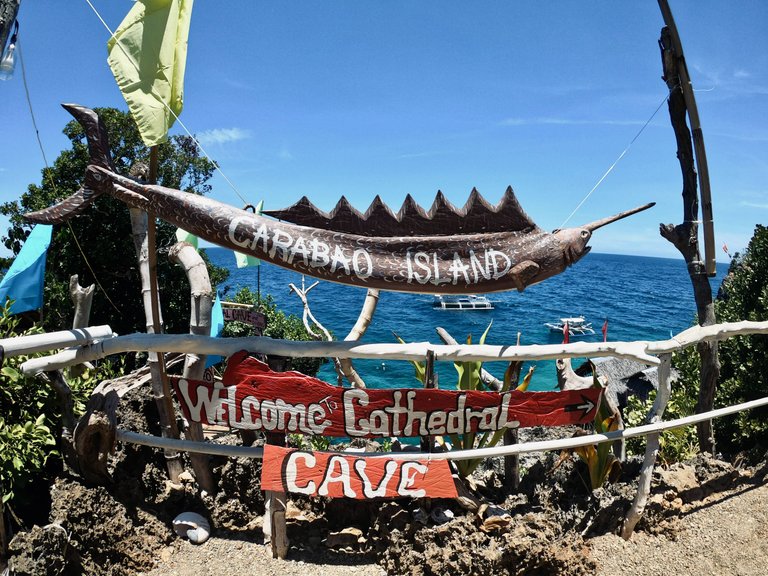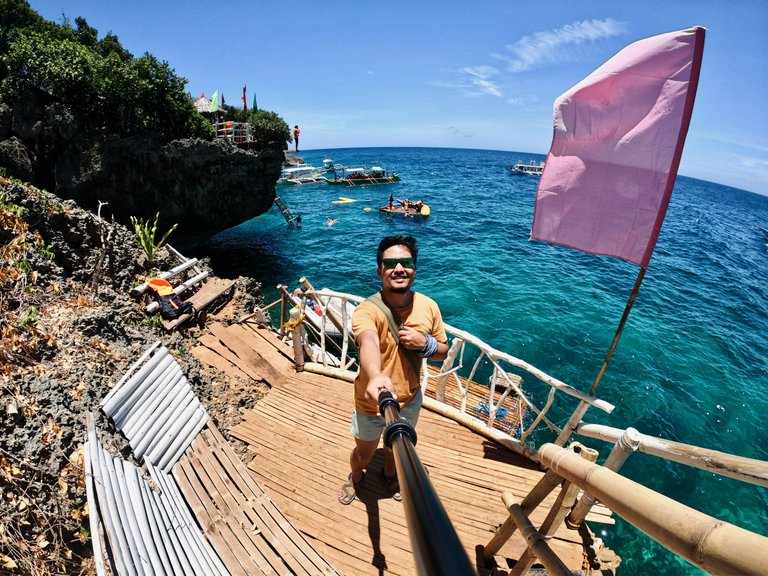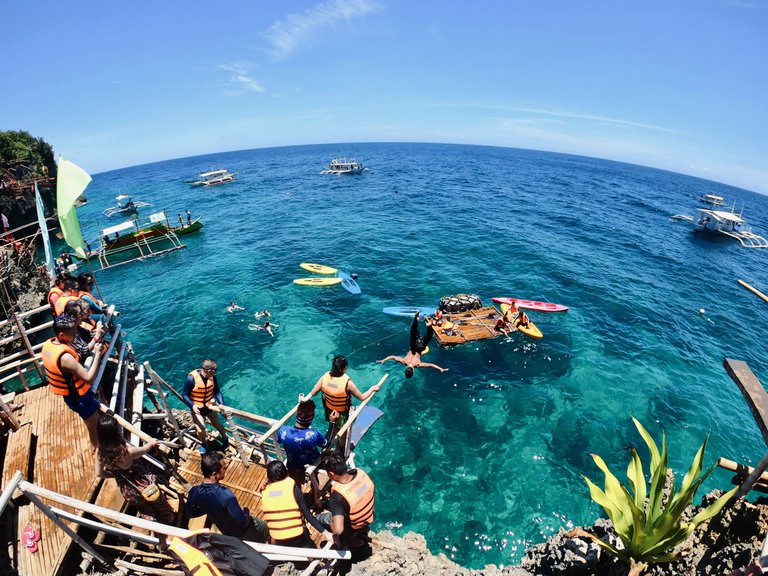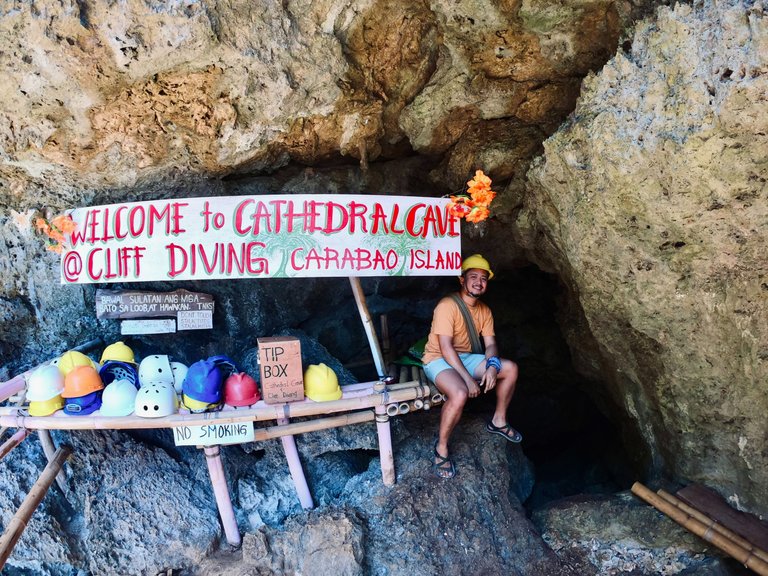 I decided not to go inside the Cathedral Cave since I am alone, and the guide fee is something I don't want to pay by myself.
It was almost 5 PM when I asked the driver to take me to the resort. Upon arriving, I decided to take some photos of the beachfront for one last time, as I would be leaving the island early in the morning for Boracay Island.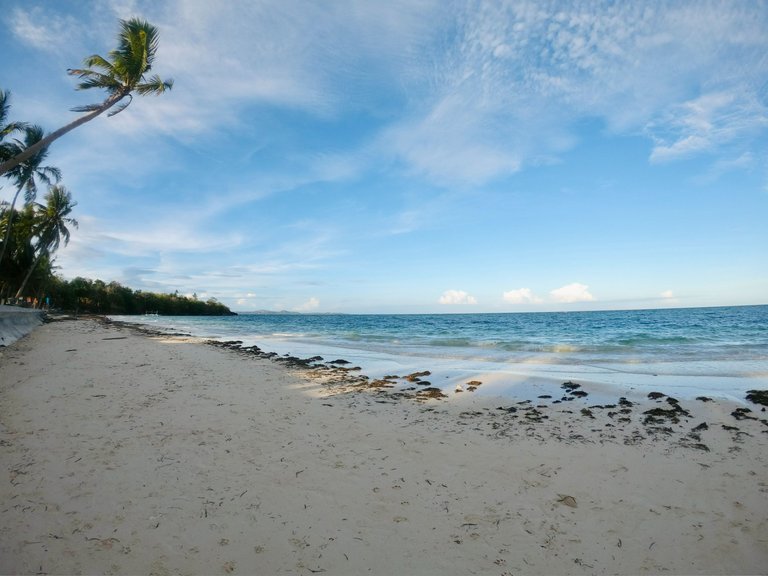 Because of its laidback ambiance, I decided to sleep early that night after dinner since there wasn't much to do or see at night. There were no bars or other events scheduled for that evening.
GOING TO BORACAY ISLAND
The next day, my tricycle driver told me that he had a friend who was a boat operator for Boracay Tours and would be leaving the island for Boracay Island at 7 AM. We immediately rushed off to the port where the boat was docked. I bid goodbye to the tricycle driver and gave him a tip for being so nice during my stay.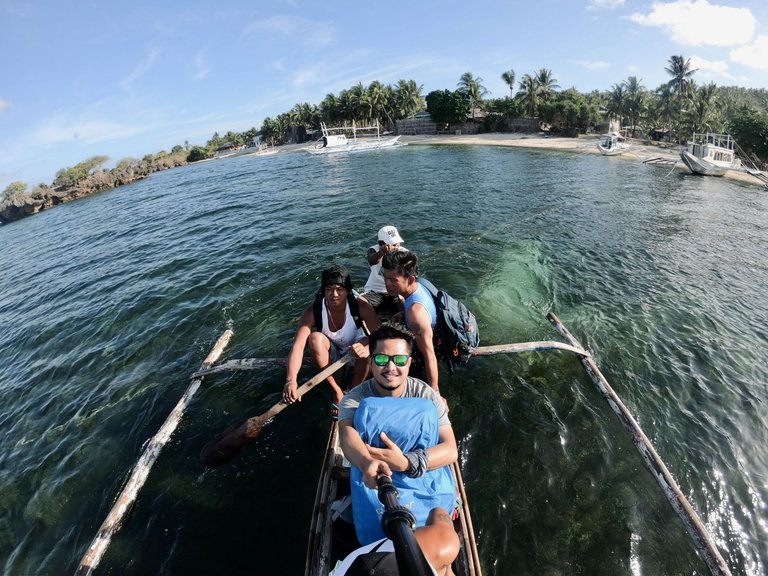 Luckily, they let me hitch a ride going to Boracay Station 2 for free. It was so awkward because it was just me, the boat operator, and his crew on the boat.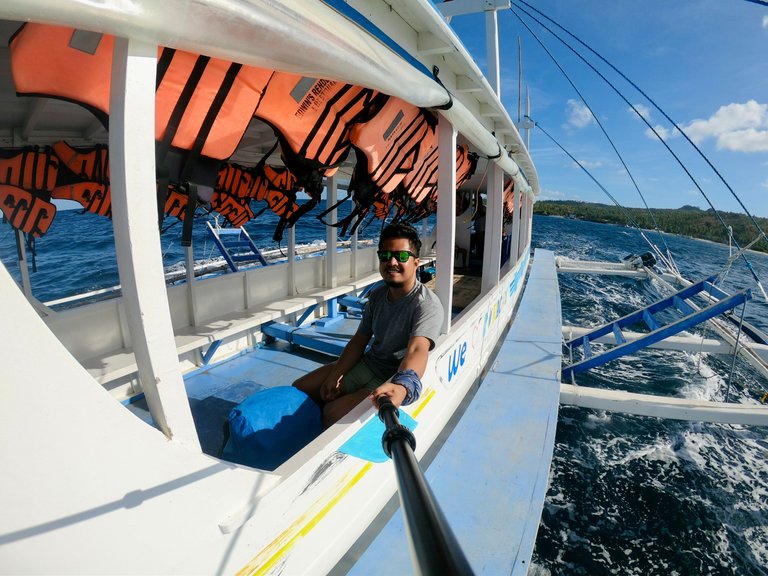 The boat ride took 20 minutes, and just like that, I'm already in Boracay Island.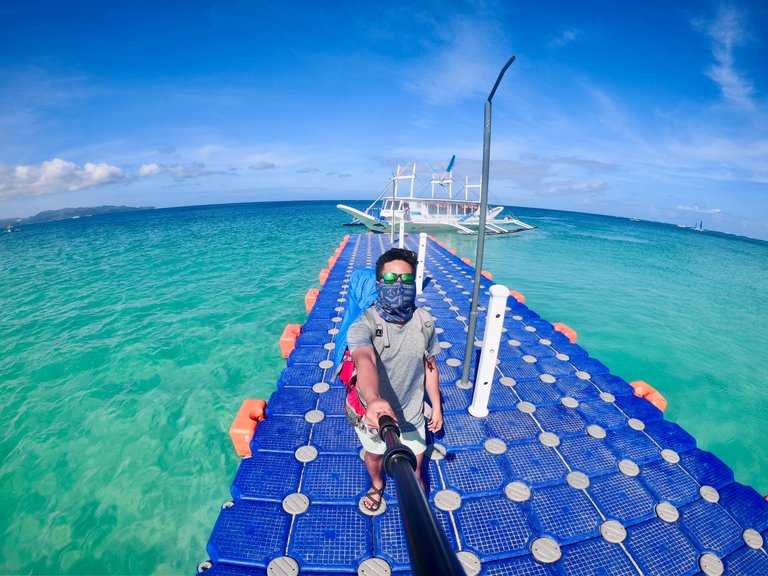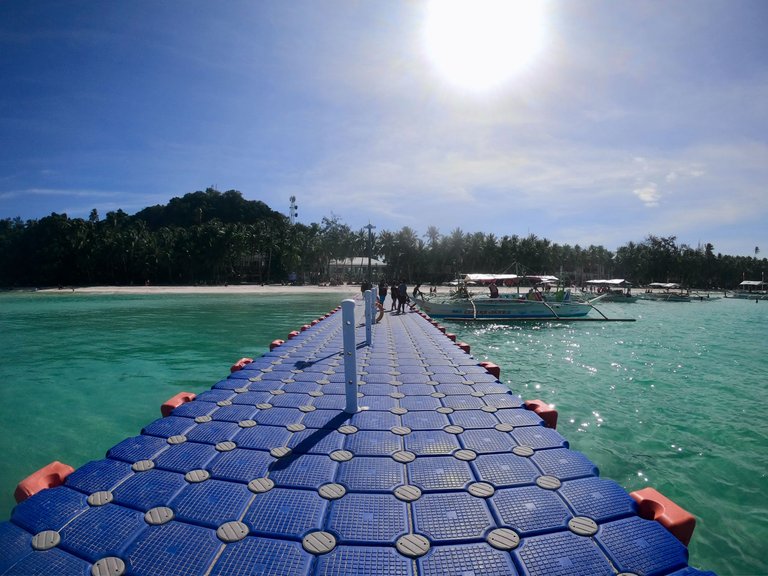 That's it for my Carabao Island adventure. In the end, my solo travel in Carabao Island turned out to be a wonderful experience that I will always cherish. From the beaches and crystal-clear waters to the friendly locals and their laidback lifestyle, I found myself immersed in the beauty and simplicity of this hidden gem. As I boarded the boat to leave for Boracay Island, I couldn't help but feel grateful for the memories that I have created during my stay. I left the island with a heart full of joy and a promise to return someday to relive those unforgettable moments once again.
---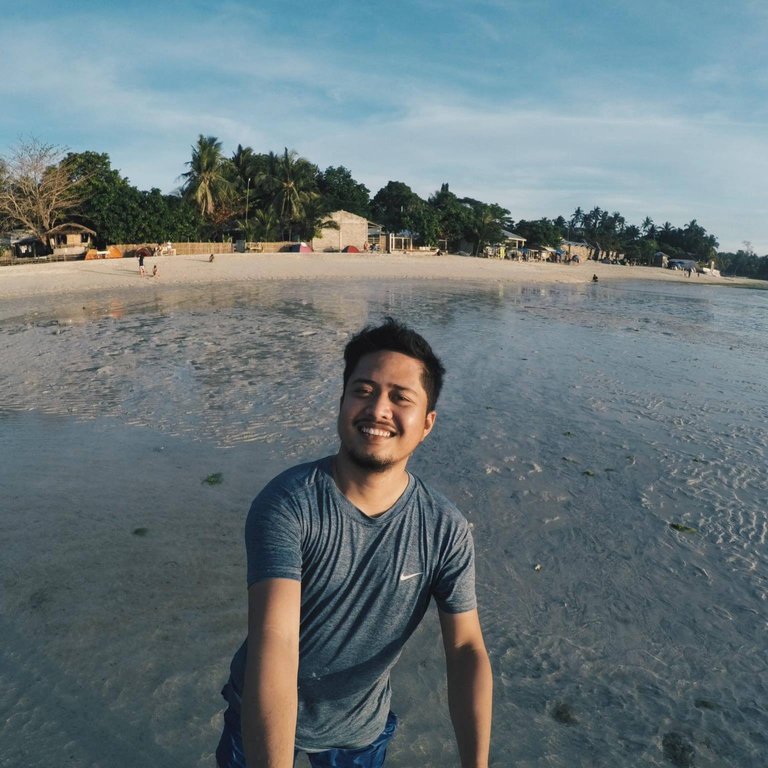 About the Author
Meet Kevin de Arca, a Data Analyst by profession and an adventurous wanderer at heart. With a passion for exploring new places and cultures, he uses traveling as a way of distressing and making unforgettable memories. He is always wondering where to wander next.✈️ 🏖 🌅