A while ago I posted about my recent trip to Bruges. During that trip hubby and his drinking buddy, my brother in law went whiskey exploring whilst I went for a walk around the city with the rest of my family.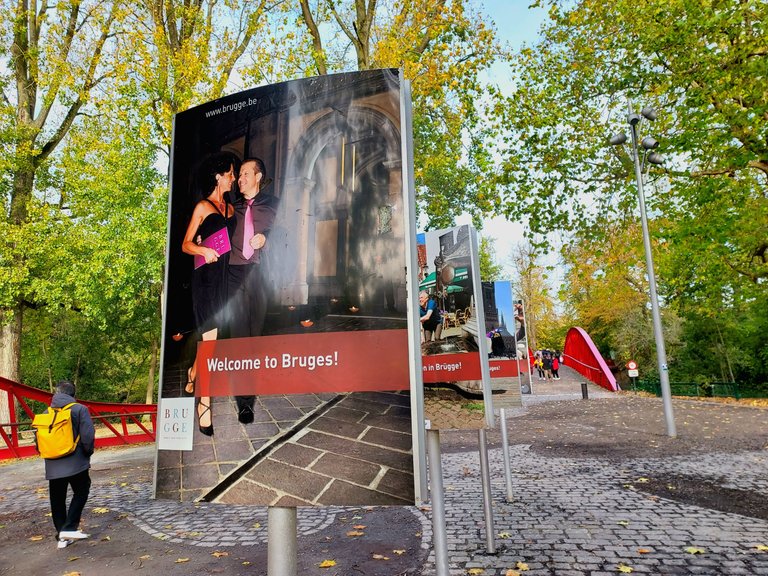 First things first, one must do in Rome as the Romans does ie tourists must eat waffle when visiting Belgium 😉. I choose my favourite chocolate sauce of course! Hubby had caramel sauce. The waffle was devine, freshly made and nice and chewy. Ours in UK are never so tasty and are either over cooked and crumbly or lack taste.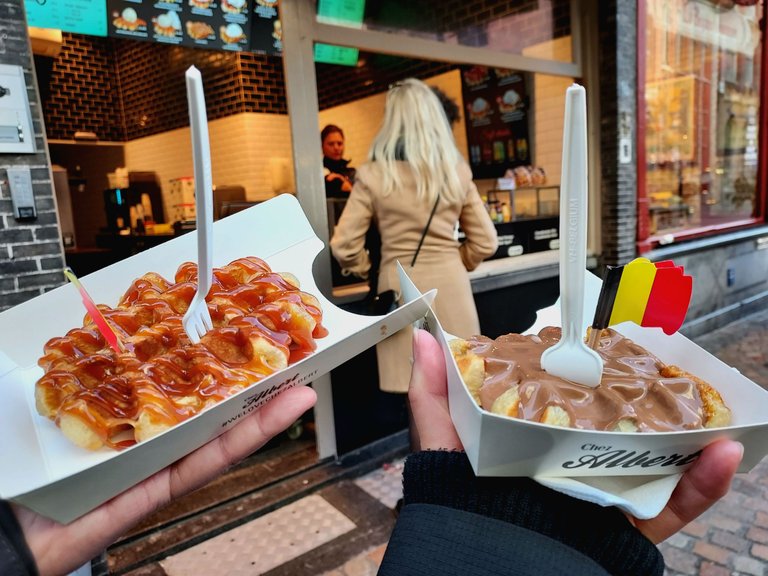 Apart from beer and chocolate, Bruges is also well know for it beautiful network of canals, you're never far away from the waters. It was was autumn, and the lovely array of leaves fell on the ground like a layer of carpet.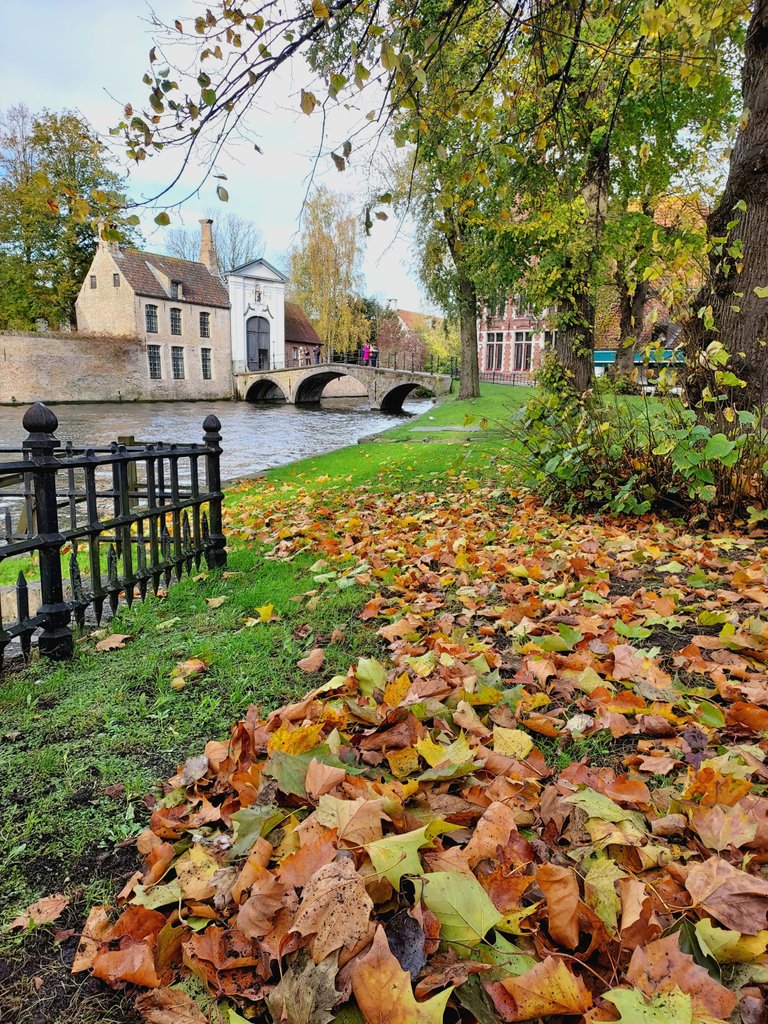 We only had a few hours in town, and didn't want to steer too far away from the city centre. Luckily Bruges is pretty small and there was enough places for us to wander around to kill time but not get bored. I mean, who would get bored with such a beautiful canal walk?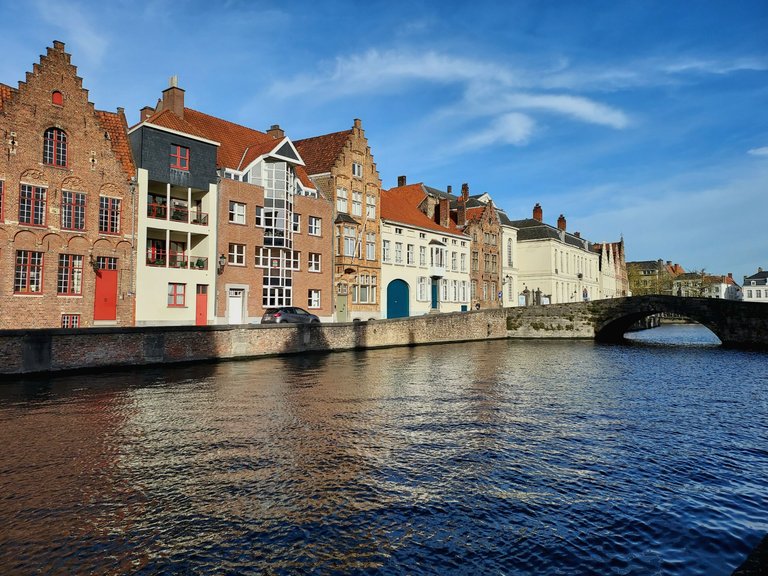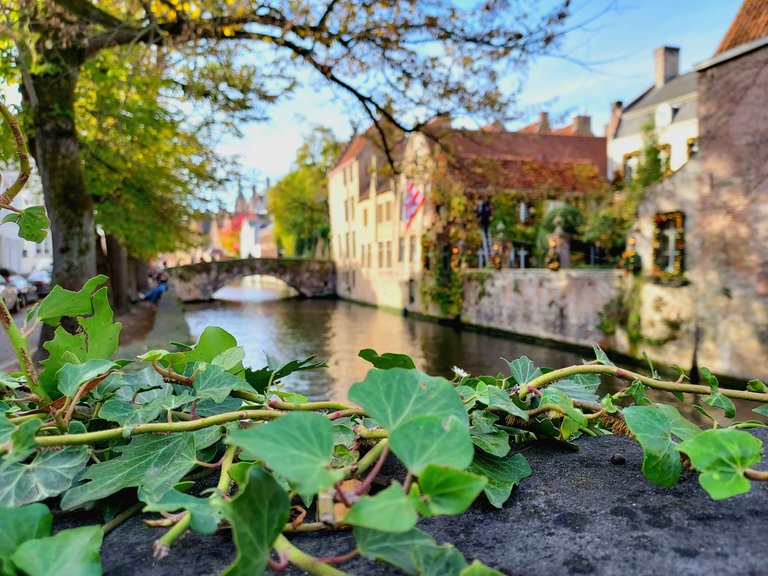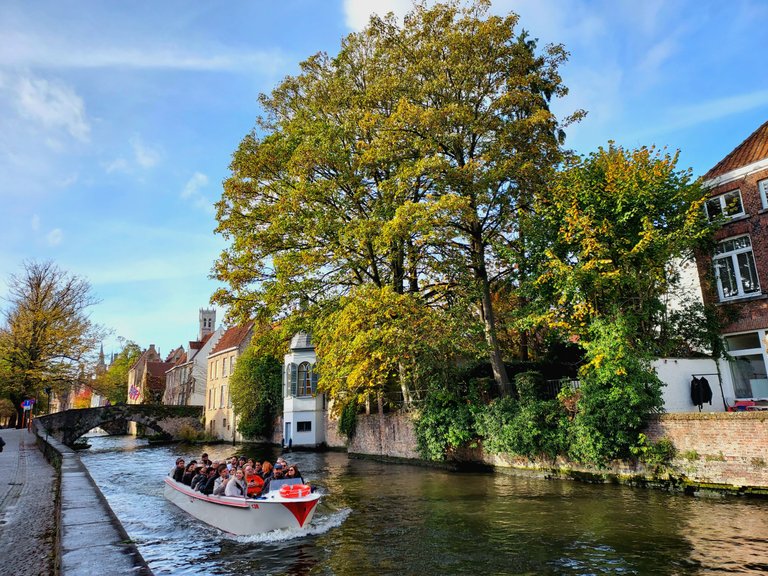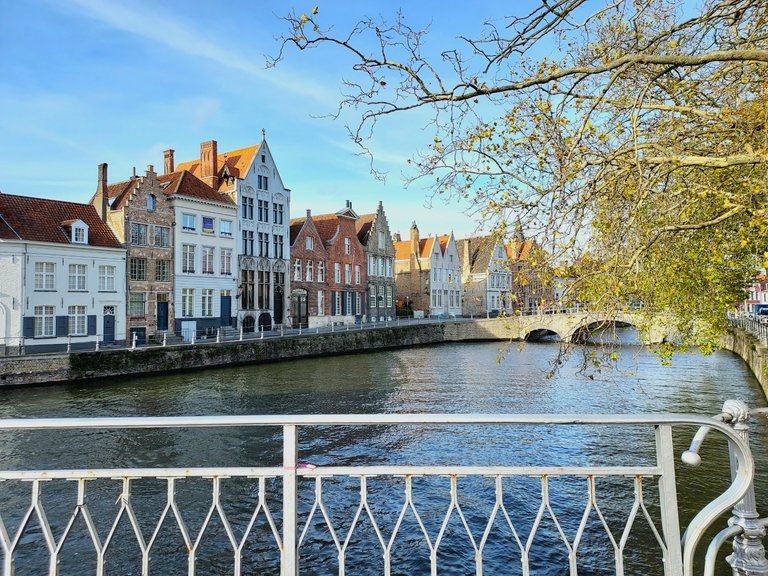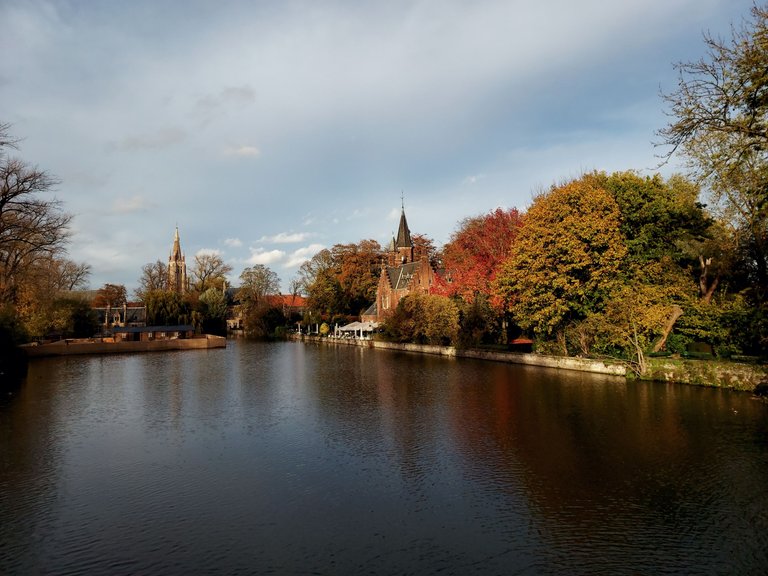 I went to Bruges on a cruise holiday, and our cruise ship had over 3000 passengers. Granted that not all (though probably most) go to Bruges, the city didn't feel like it was swamped with tourists at all. In fact as we were walking around, an army of students came marching towards us. They kept on coming and coming and coming, and there must have been hundreds of them. Finally they all stopped and filled up the entire walkway, it sounded like thousands of birds tweeting all at the same time as we walked past. The joys of being young!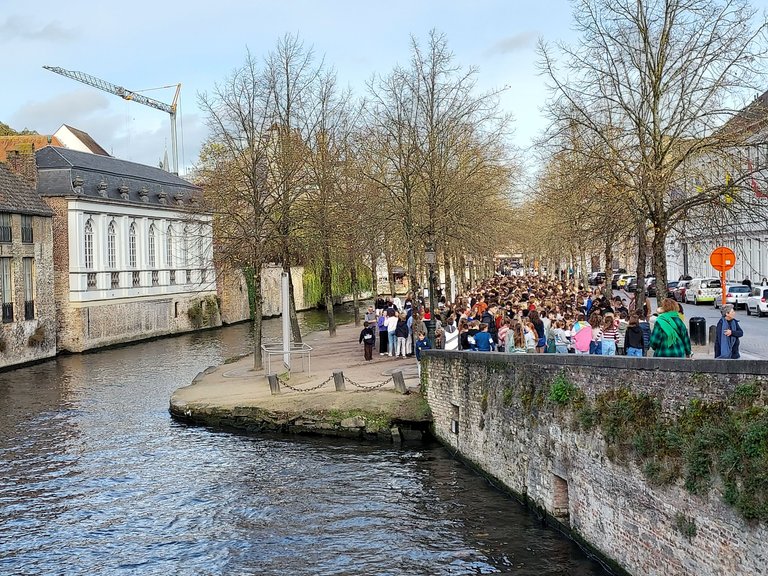 We continued with our walk and left the birdies behind. I've been to Bruges before so was sort of the guide for the rest of my siblings. Not that I knew the city better than them, but because they couldn't be bothered to coordinate anything 🙃. Anyway, that was fine with me as I just took them anywhere I thought looked interesting so I can take more photos to share with everyone!!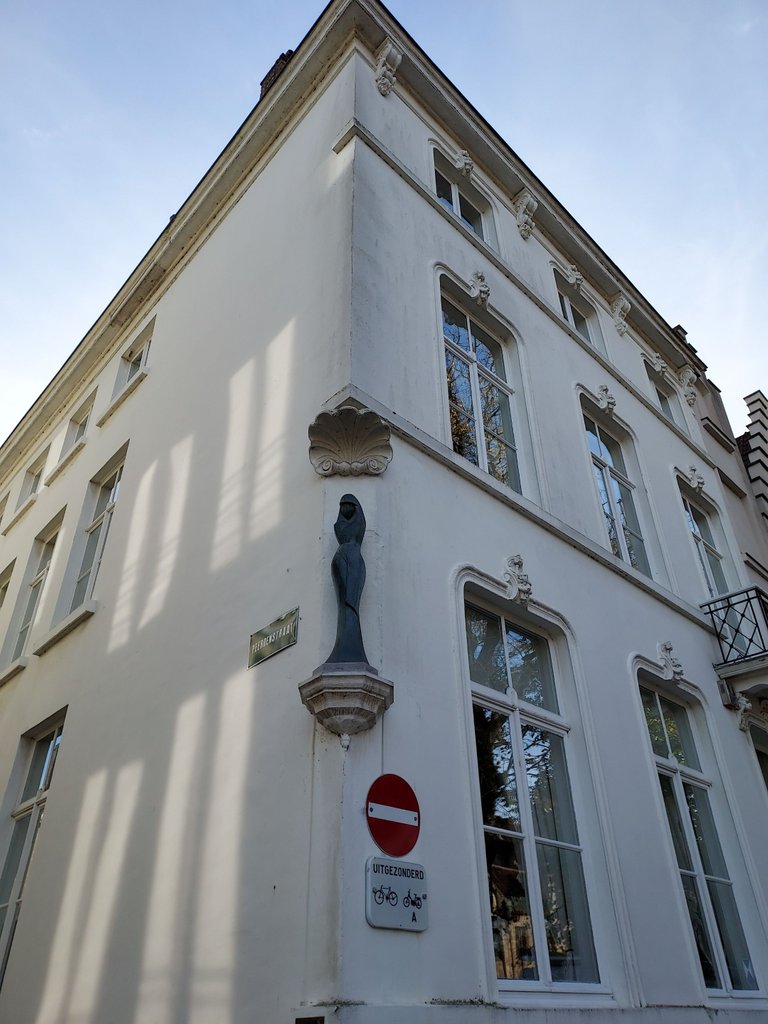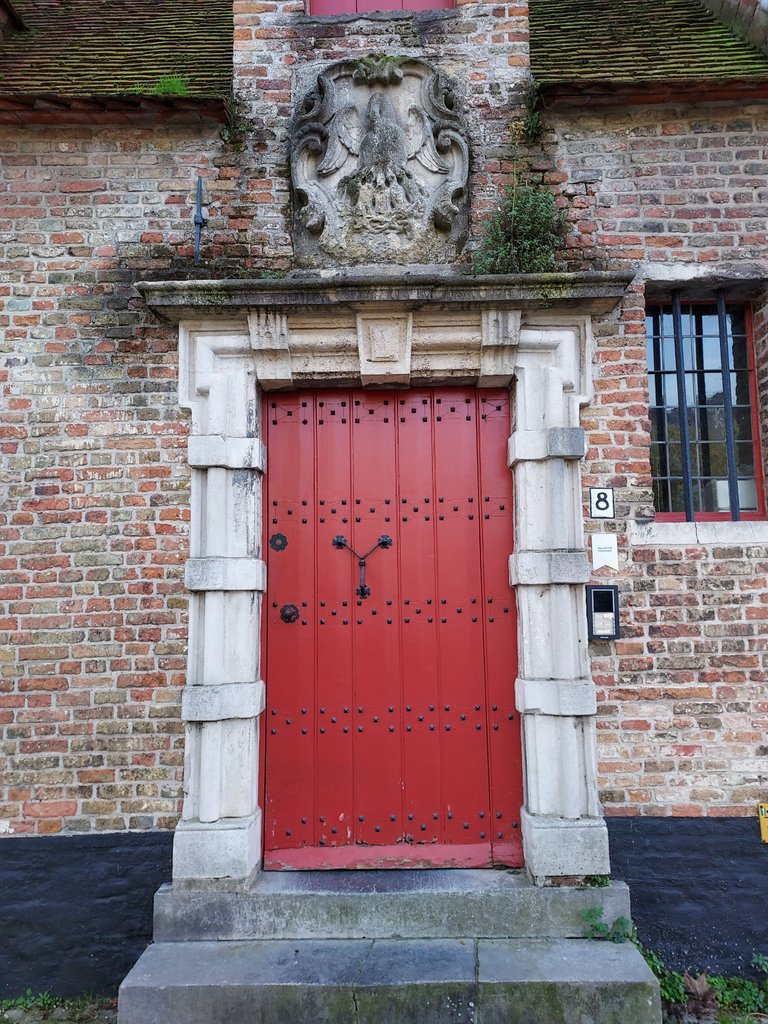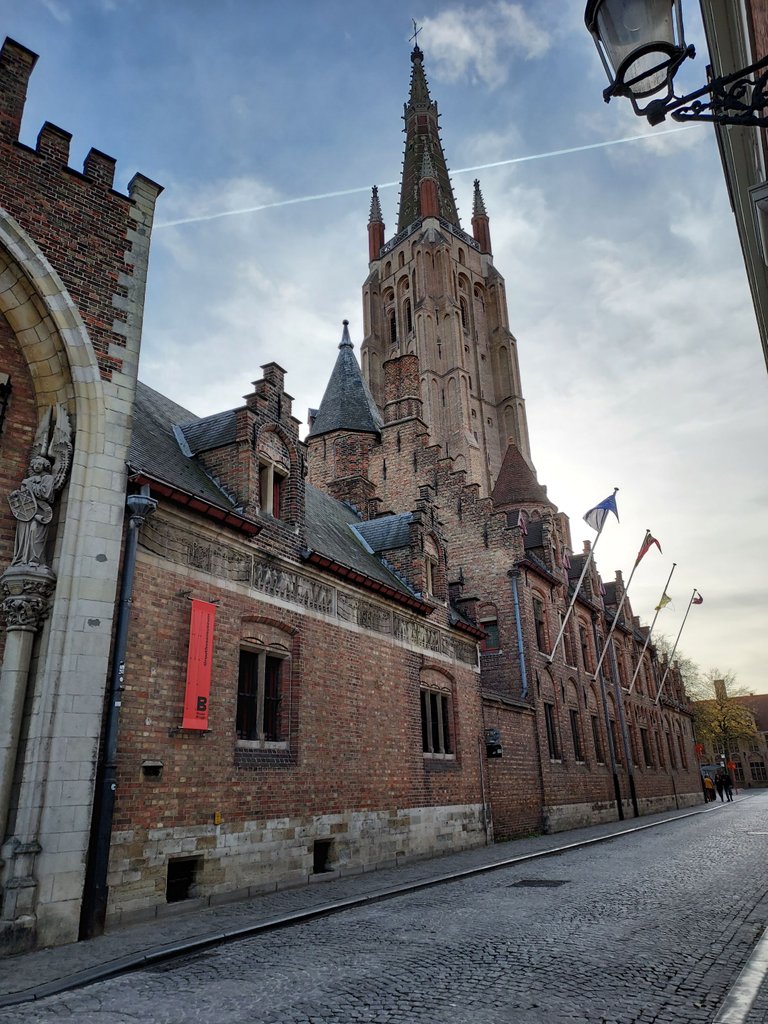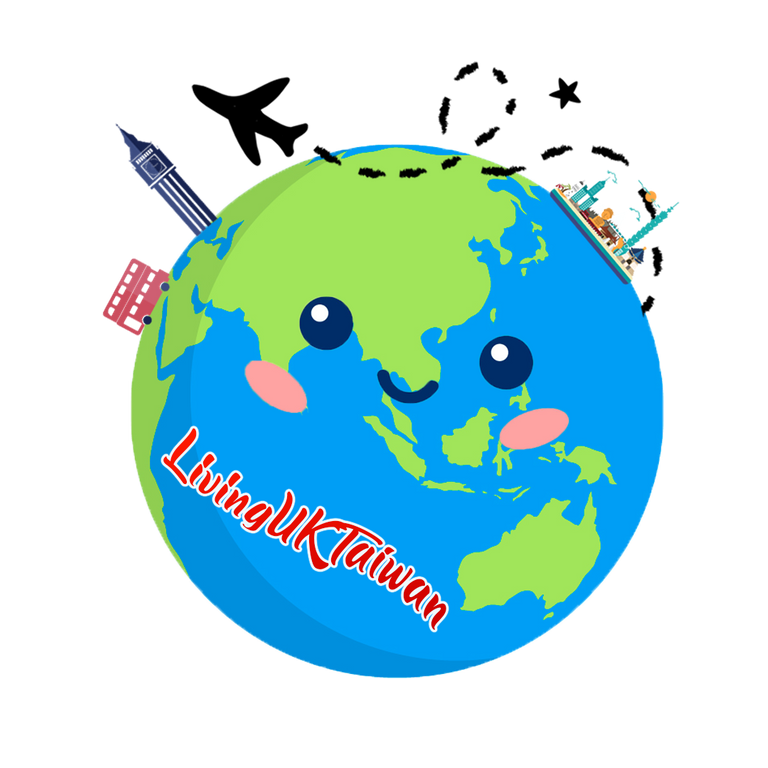 You can checkout all my travel post on the Pinmapple here or click on Mr Pinmapple below