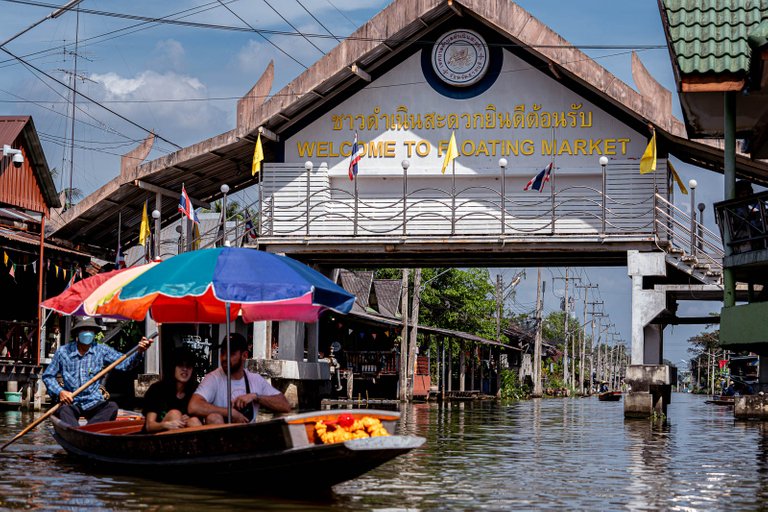 I am pleased to write you my trip report about the visit to Damnoen Saduak Floating Market. We were a total of 4 people and paid 6000 baht for the medium variant of the excursion, which we felt was a bit much too excessive. Nevertheless, we decided to visit the market as we were curious about the unique atmosphere and history of the place.
Ich freue mich, euch meinen Reisebericht über den Besuch des Damnoen Saduak Floating Market zu schreiben. Wir waren insgesamt 4 Personen und haben 6000 Baht für die mittlere Variiante des Ausflug bezahlt, was wir als etwas viel zu übertrieben empfanden. Trotzdem haben wir uns entschieden, den Markt zu besuchen, da wir neugierig auf die einzigartige Atmosphäre und die Geschichte des Ortes waren.
---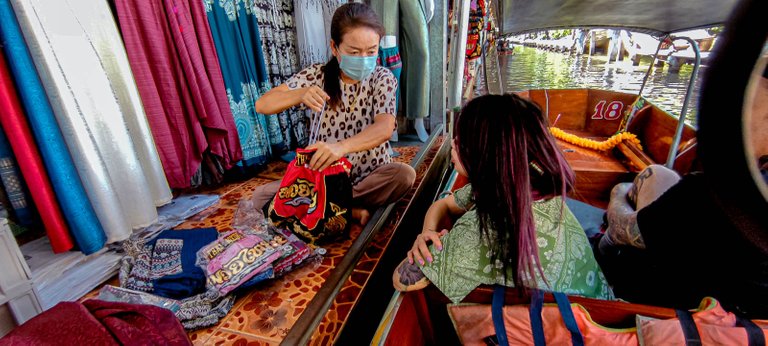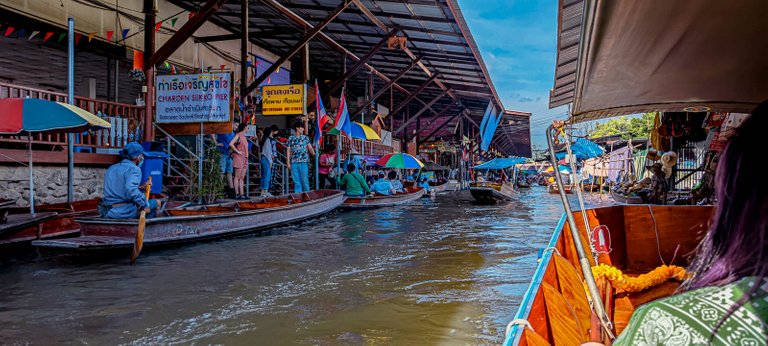 When we arrived, we were overwhelmed by the number of merchants and tourists on the river boats. There was so much to see and buy, from fruits and vegetables to souvenirs and handicrafts. We decided to rent a boat to meander through the canals and visit the various stalls.
Als wir ankamen, waren wir von der Vielzahl der Händler und Touristen auf den Flussbooten überwältigt. Es gab so viel zu sehen und zu kaufen, von Obst und Gemüse bis hin zu Souvenirs und Kunsthandwerk. Wir haben uns entschieden, ein Boot zu mieten, um uns durch die Kanäle zu schlängeln und die verschiedenen Stände zu besuchen.
---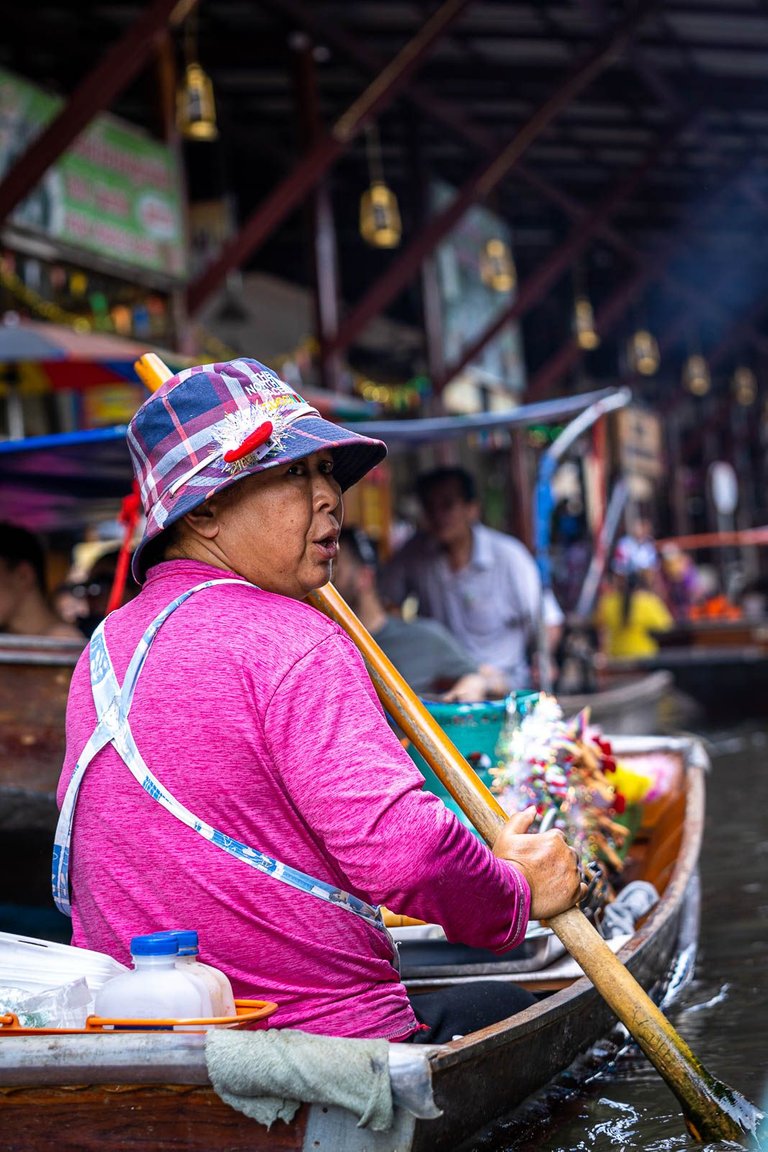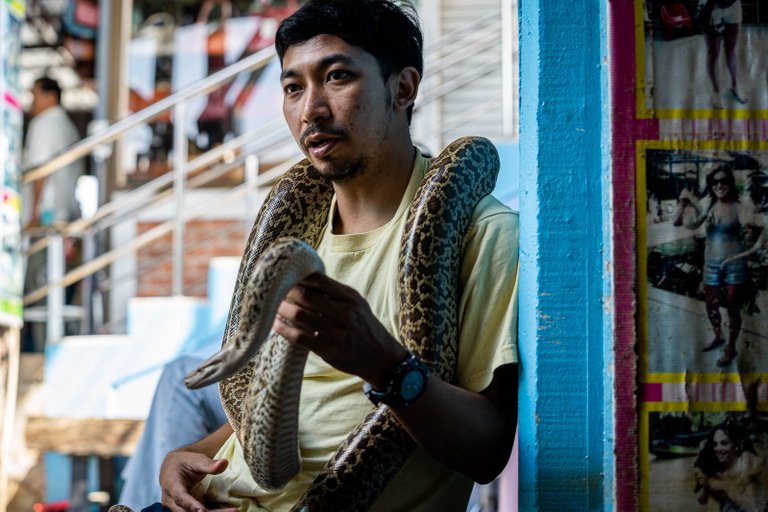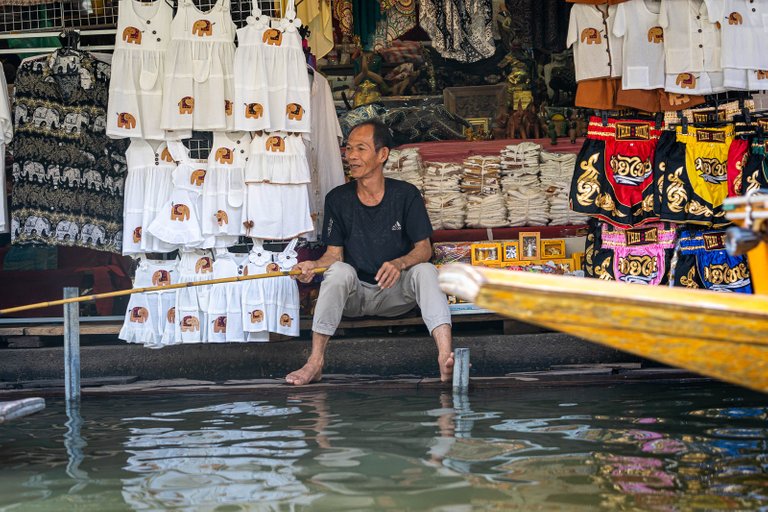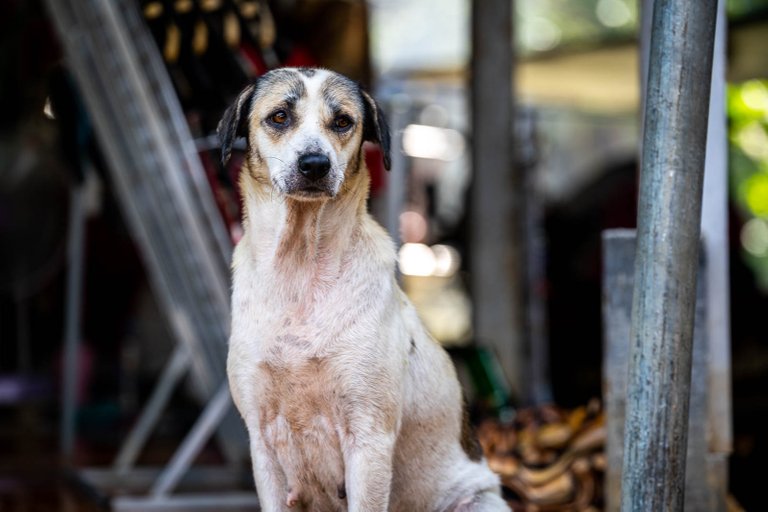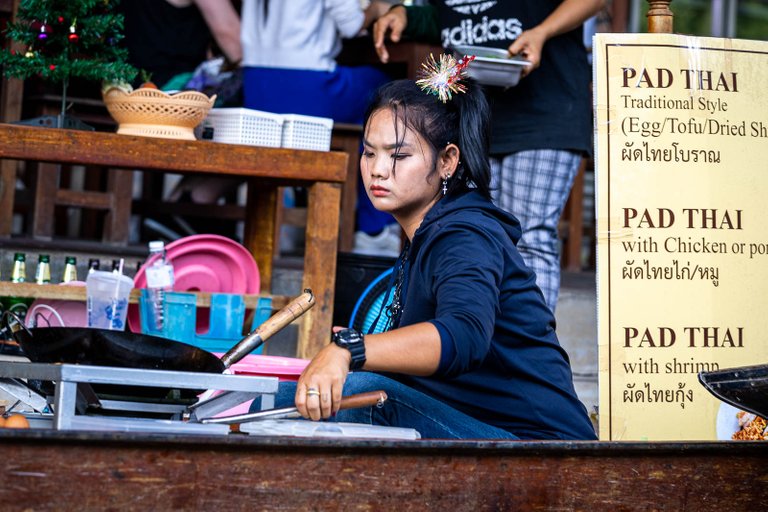 ---
As we pushed through the crowds, we took the opportunity to learn more about the history of the market. The Damnoen Saduak Floating Market was created over 100 years ago when the King of Thailand decided to build a canal to improve trade in the area. Since then, the market has become an important meeting place for locals and tourists.
Während wir uns durch die Menschenmengen drängten, haben wir die Gelegenheit genutzt, um mehr über die Geschichte des Marktes zu erfahren. Der Damnoen Saduak Floating Market entstand vor über 100 Jahren, als der König von Thailand beschloss, einen Kanal zu bauen, um den Handel in der Gegend zu verbessern. Seitdem hat sich der Markt zu einem wichtigen Treffpunkt für Einheimische und Touristen entwickelt.
---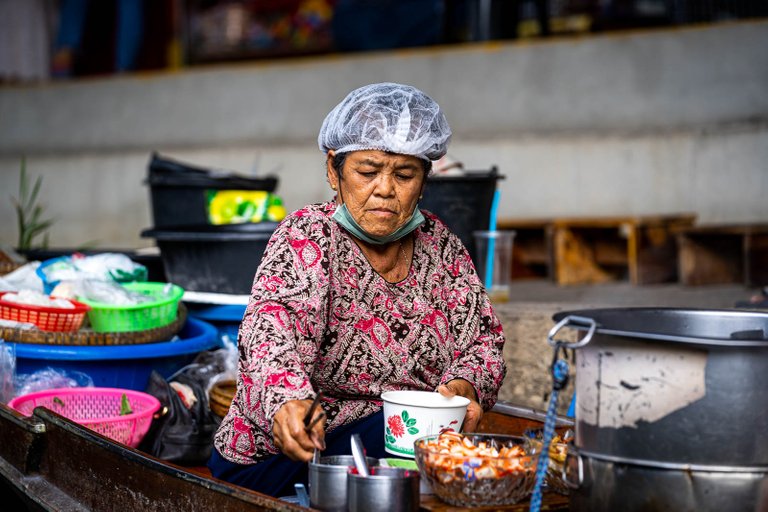 After visiting a few stalls, we decided to take a break and have lunch on the river. We ordered Pad Thai Chicken which was prepared and served on a boat. It was delicious and a great way to enjoy the view of the river.
After lunch, we decided to visit a temple nearby. Wat Mae Khlong Temple was a beautiful place, full of colorful statues and ornaments. We spent some time exploring the temple and watching the locals pray.
Nachdem wir einige Stände besucht hatten, haben wir uns entschieden, eine Pause zu machen und auf dem Fluss zu Mittag zu essen. Wir bestellten Pad Thai Chicken, das auf einem Boot zubereitet und serviert wurde. Es war köstlich und eine tolle Möglichkeit, die Aussicht auf den Fluss zu genießen.
Nach dem Mittagessen haben wir beschlossen, einen Tempel in der Nähe zu besuchen. Der Wat Mae Khlong Temple war ein wunderschöner Ort, voller farbenfroher Statuen und Ornamente. Wir verbrachten einige Zeit damit, den Tempel zu erkunden und die Einheimischen bei ihren Gebeten zu beobachten.
---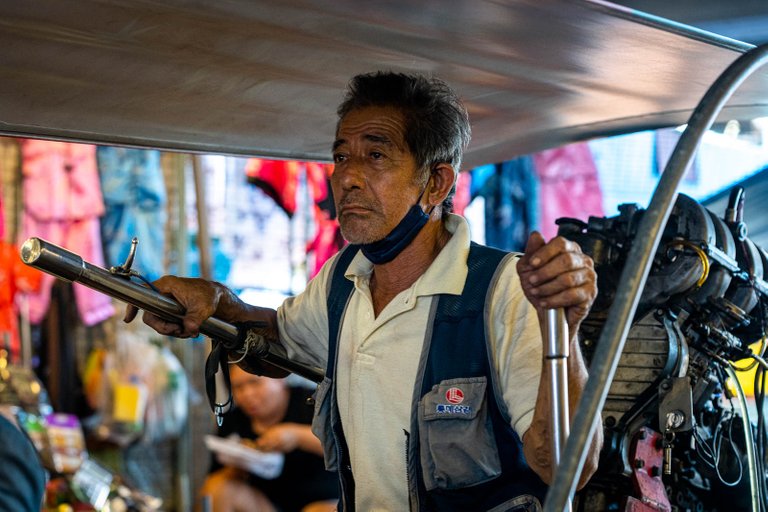 Overall, visiting the Damnoen Saduak Floating Market was an exciting and interesting experience. Although we felt that the price was a bit too high, it was definitely worth it to visit the market and learn more about Thai culture and the people who live there.
Insgesamt war der Besuch des Damnoen Saduak Floating Market eine aufregende und interessante Erfahrung. Obwohl wir das Gefühl hatten, dass der Preis etwas zu hoch war, hat es sich auf jeden Fall gelohnt, den Markt zu besuchen und mehr über die Thai-Kultur und die Menschen, die dort leben, zu erfahren.
---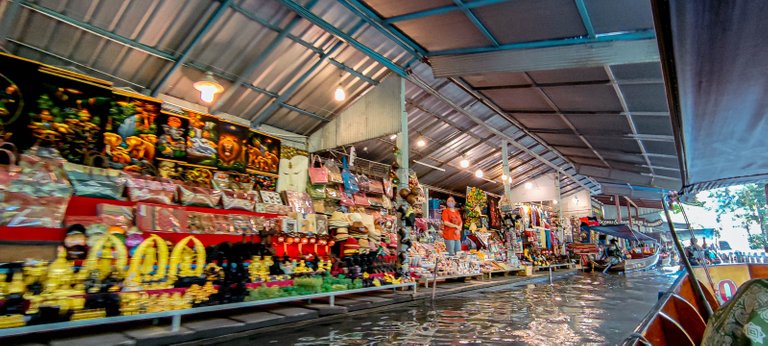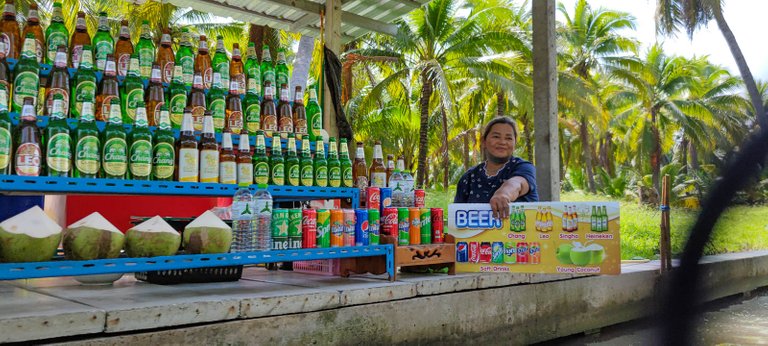 All Photos Copyright by @louis88