Fancy some underground world? Follow me on this ride up to Paiania's cave, the largest one of this region. We're both first timers on this one so let's go!

The ride up to the cave which lies on the East side of Ymittos mountain 500 meters above sea level is not a motorists heaven but the last couple of km riding up the mountain offer nice view and could be an enjoyable route if the tarmac wasn't so bad. I bet this thing has never been repaved and it's in absolutely terrible condition hence I was chickening on the corners (as you can see at the video I'll post in the end which also is rather shaky for the same reason).

Here's a few pictures from that part: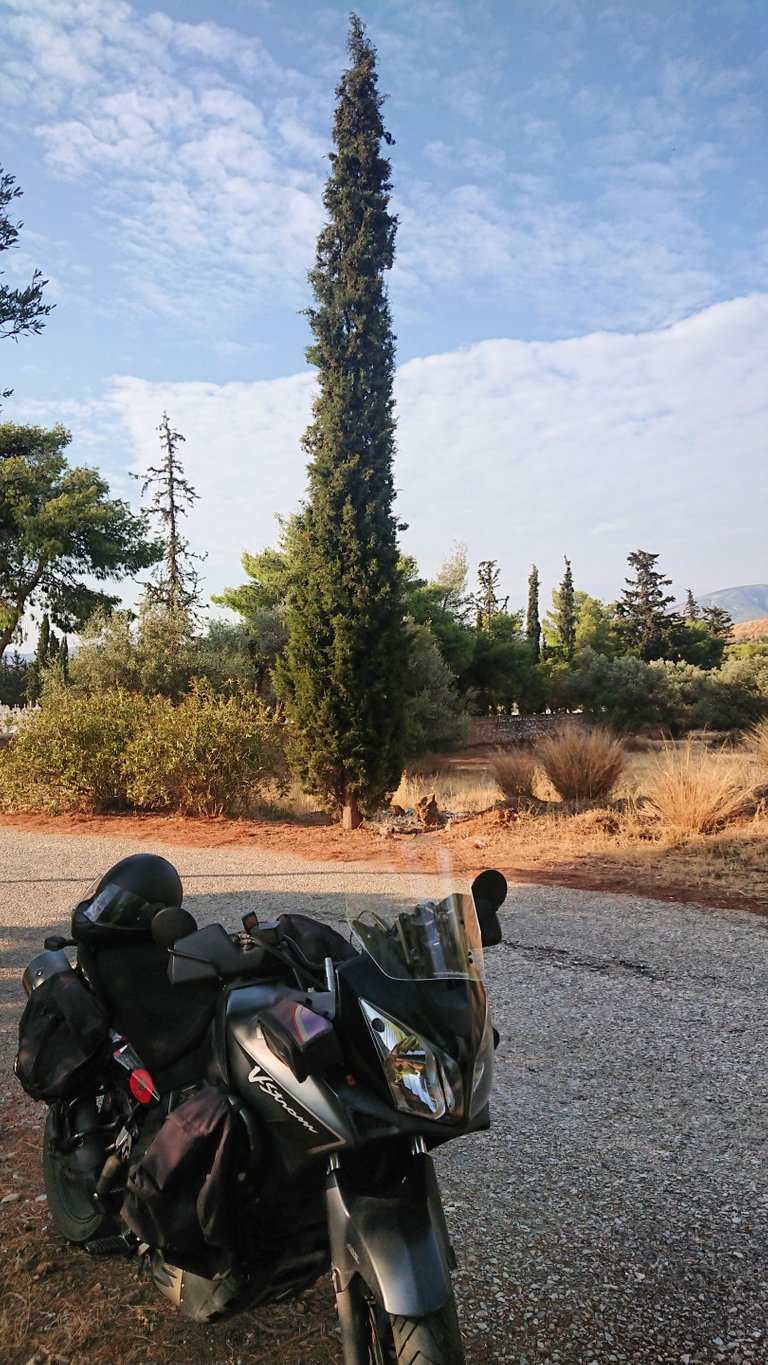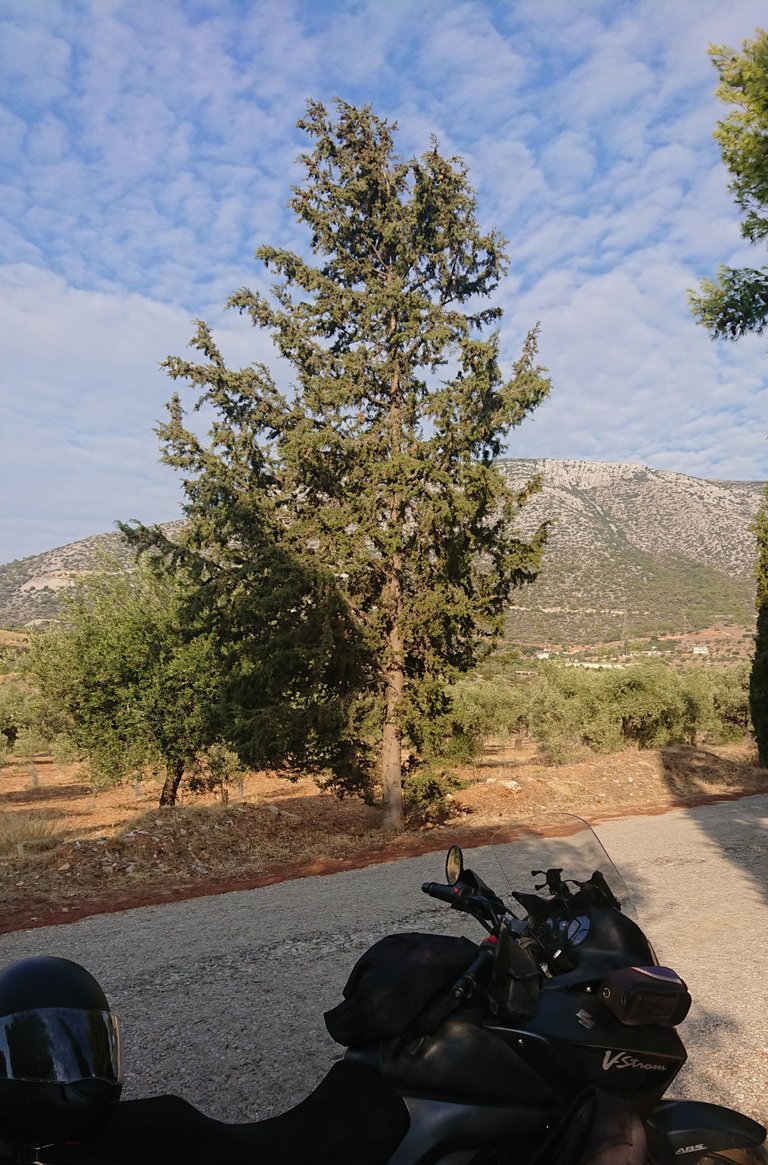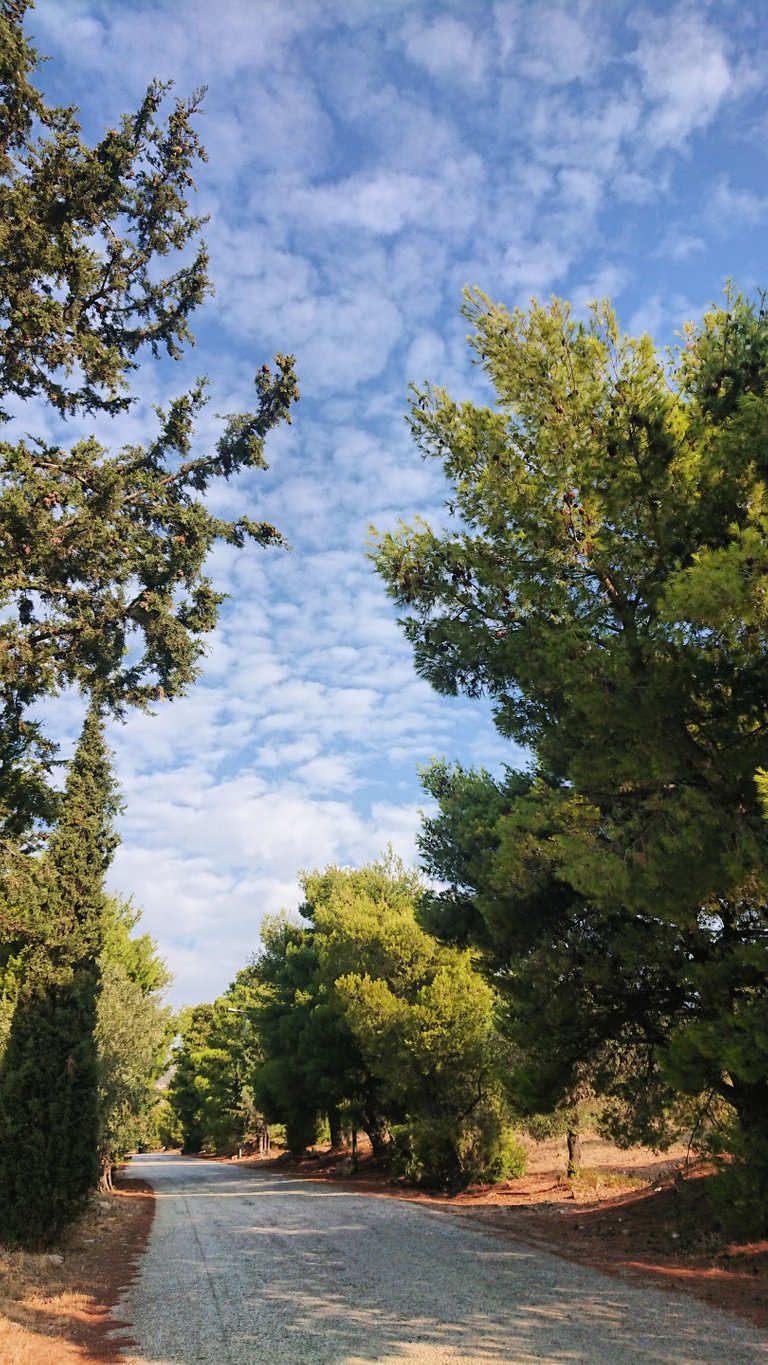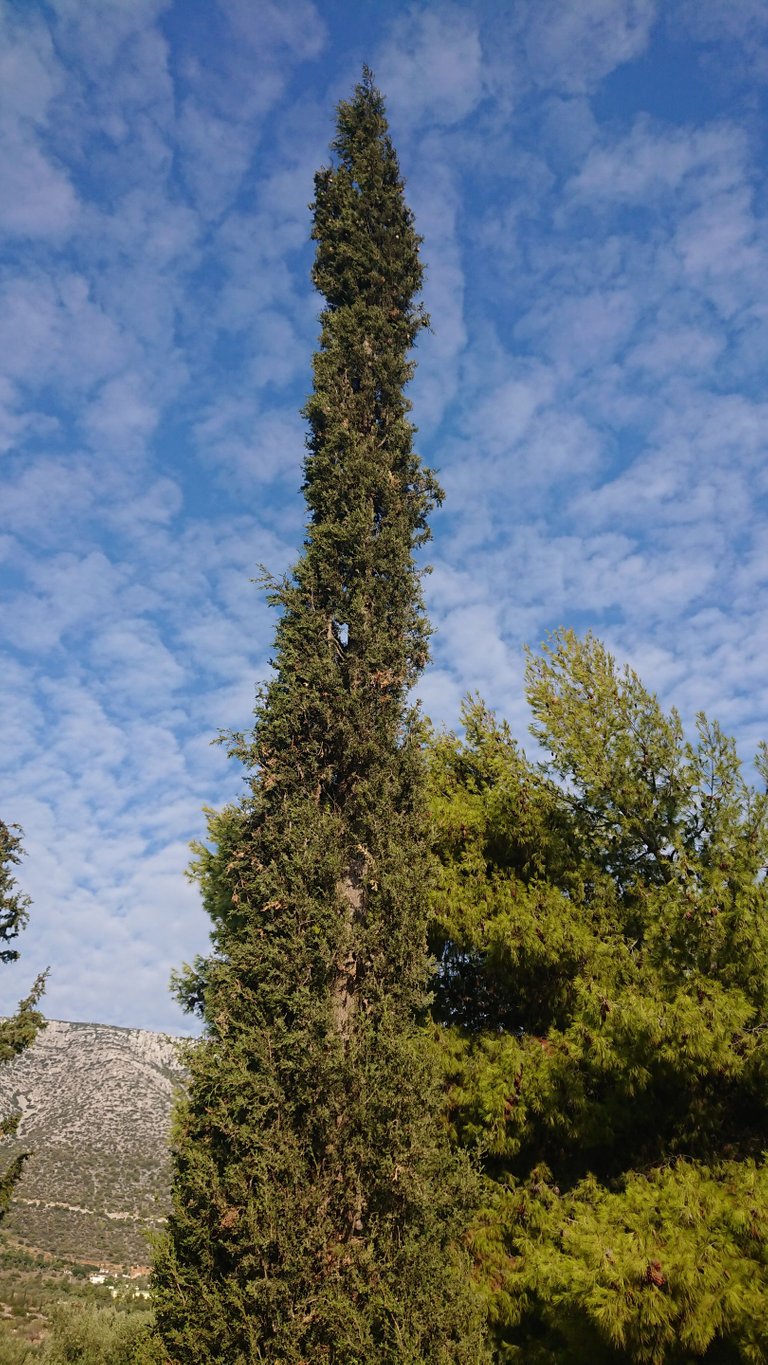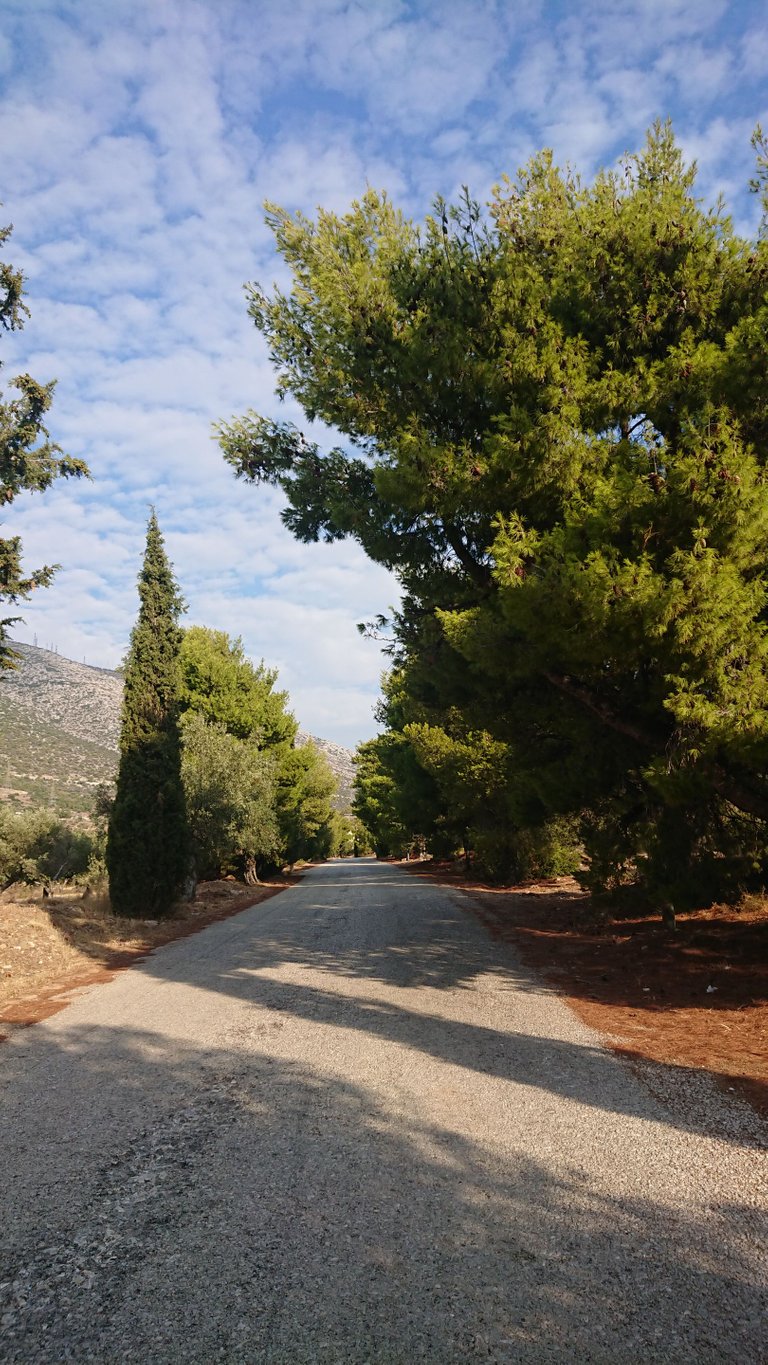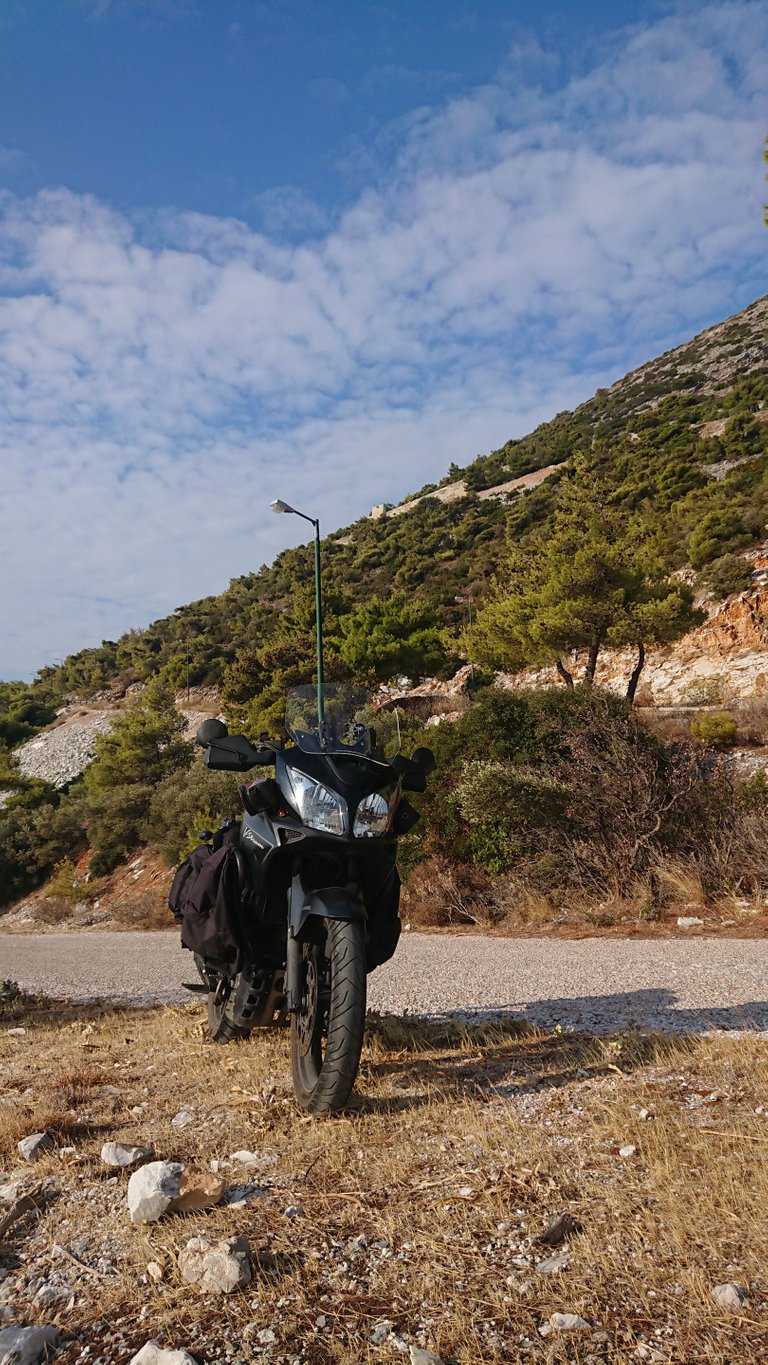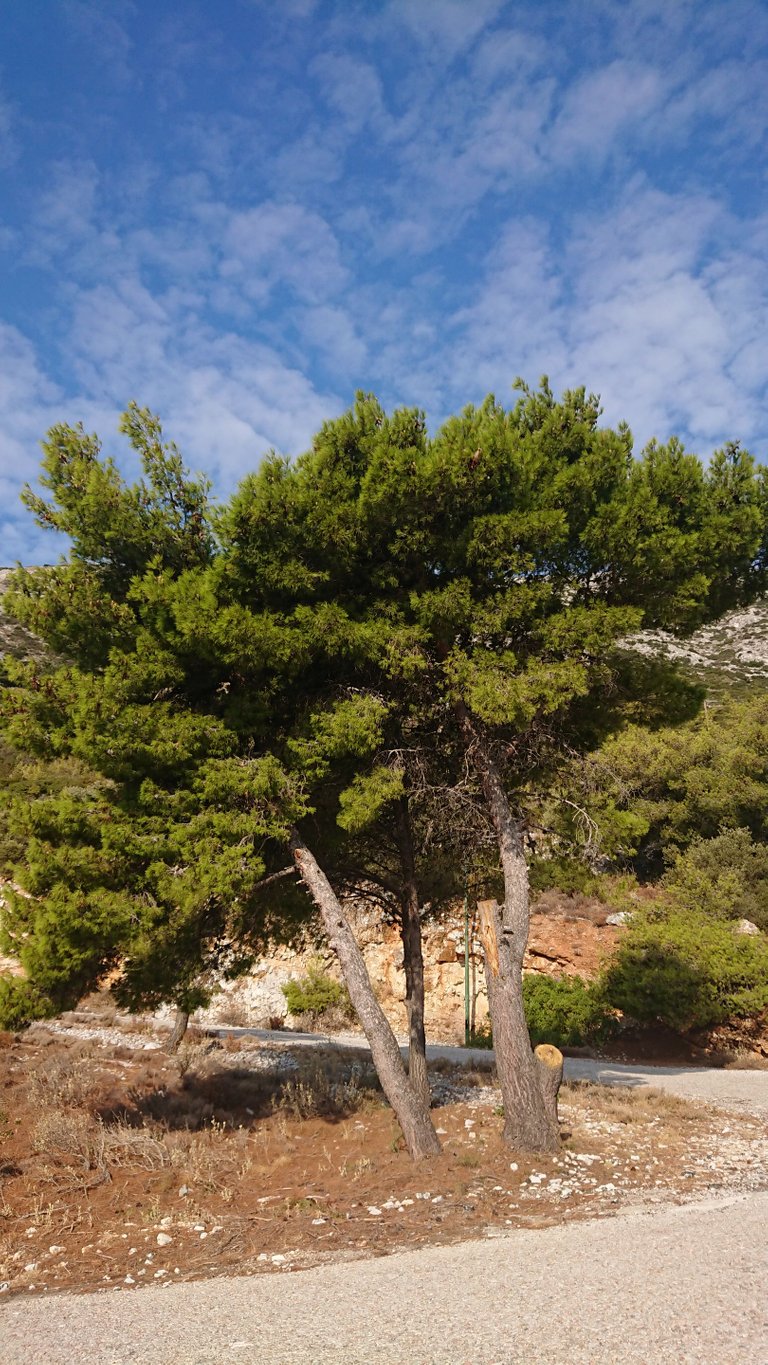 Pictures can't tell for how bad this road is (neither the video does) until you drive it (or read the cave's reviews) but the view from the top is rewarding. Not that much on a hazy day like this though: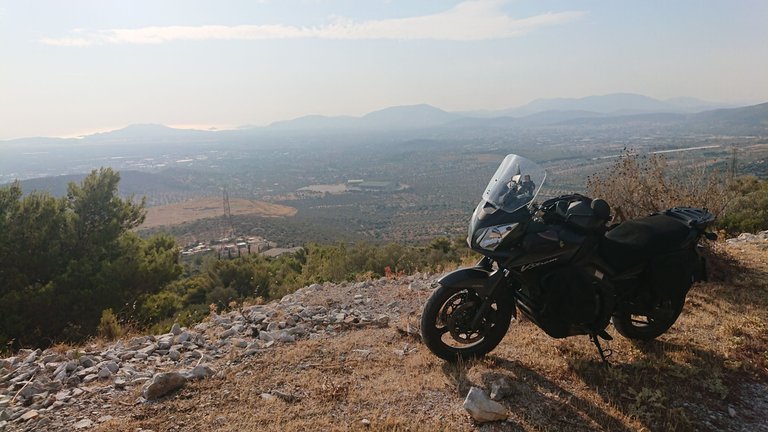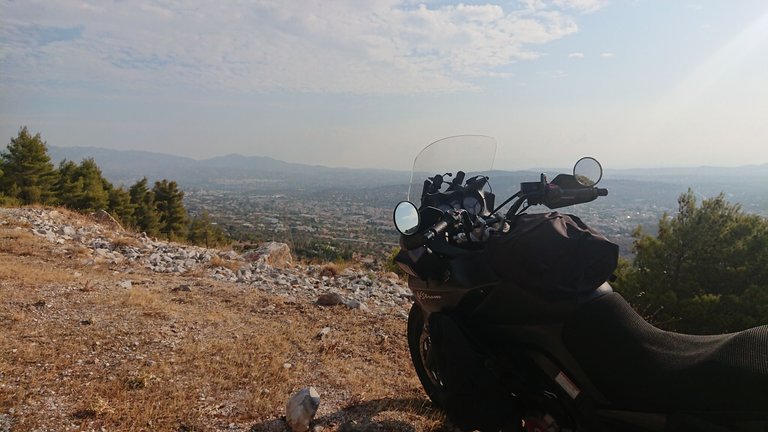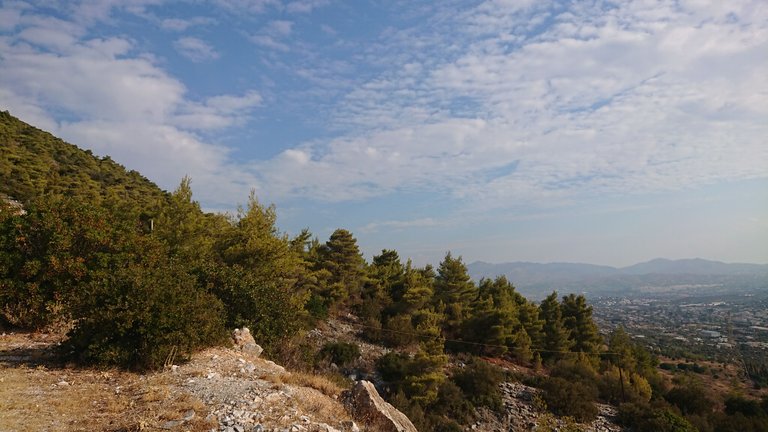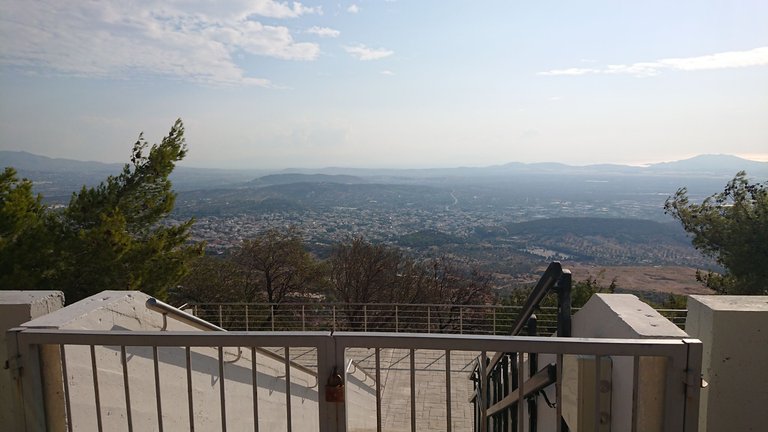 The location is great but I didn't like the amount of tasteless concrete used for the cave's infrastructure neither the way some guys "decorated" it: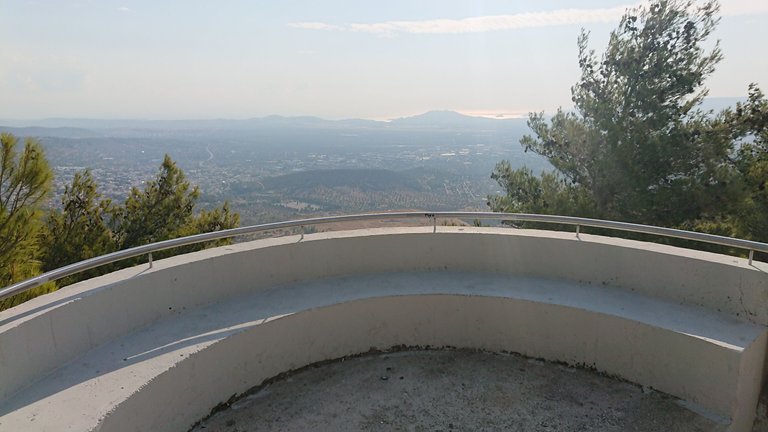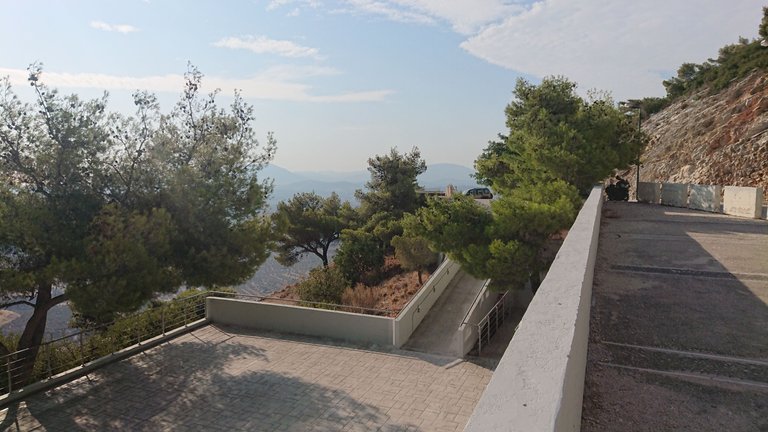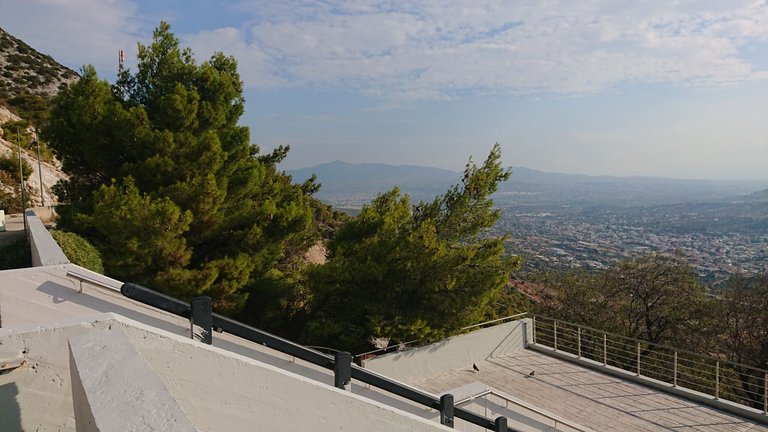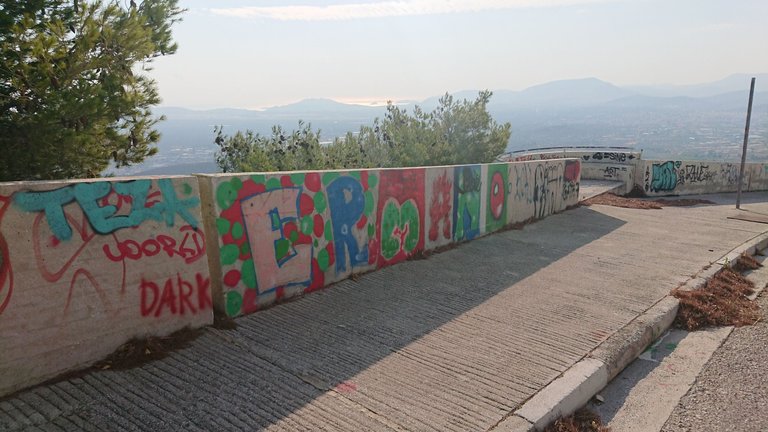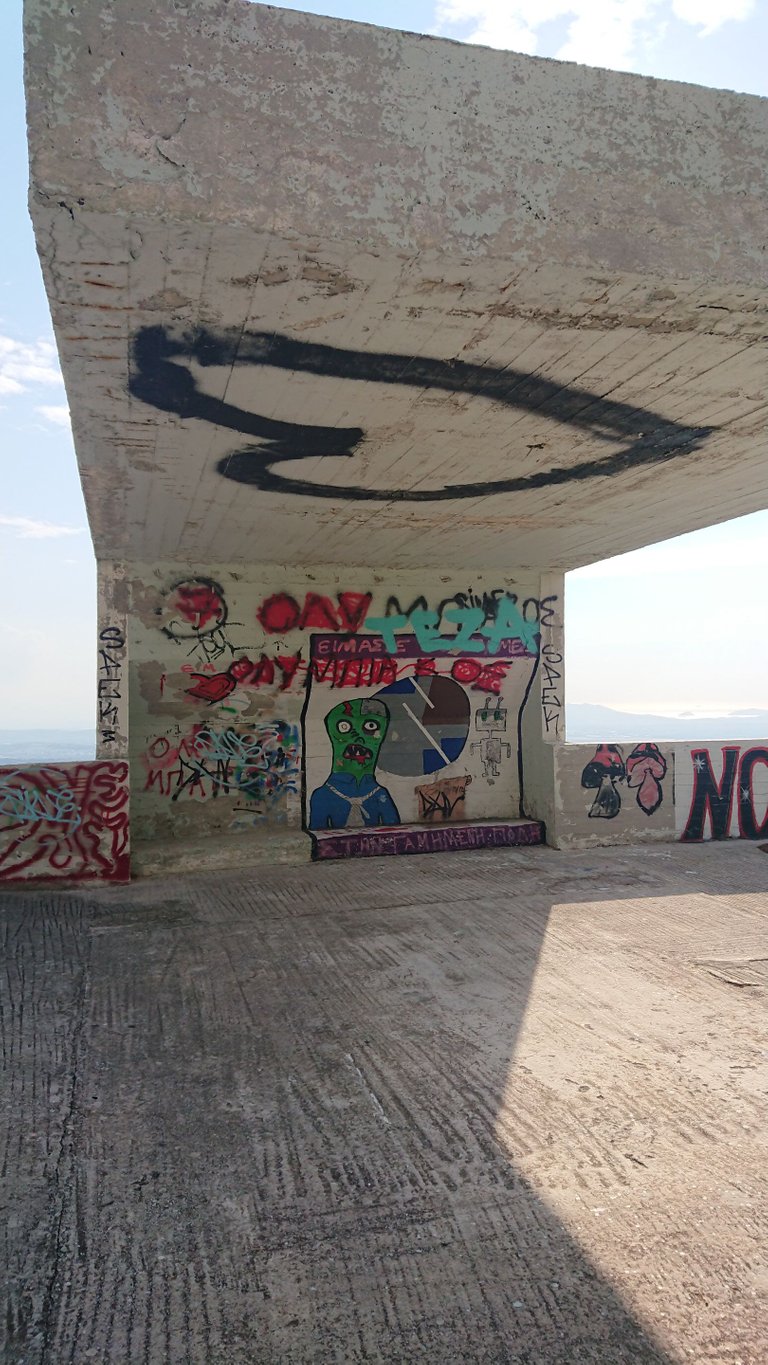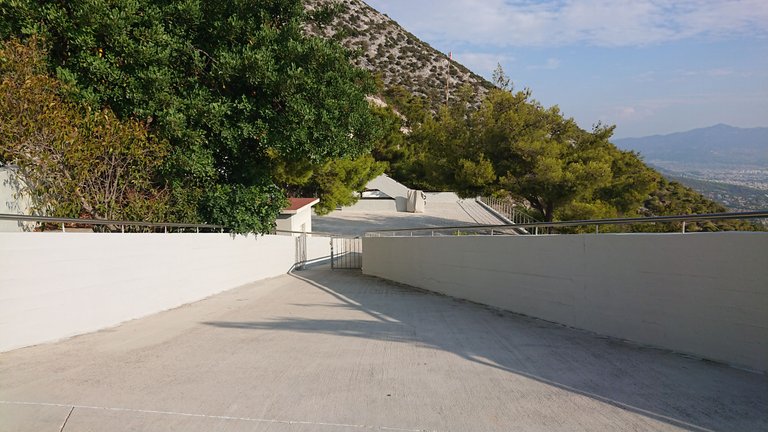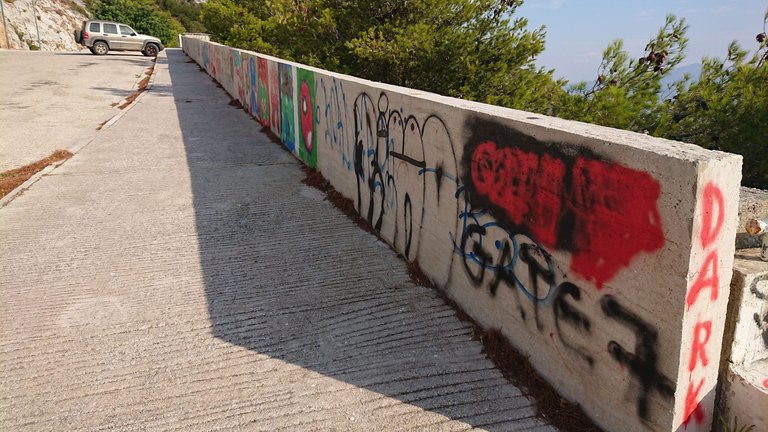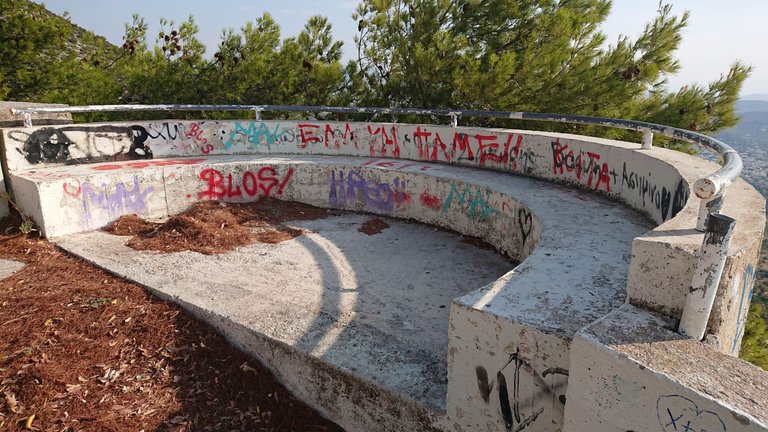 Of course the view remains nice regardless: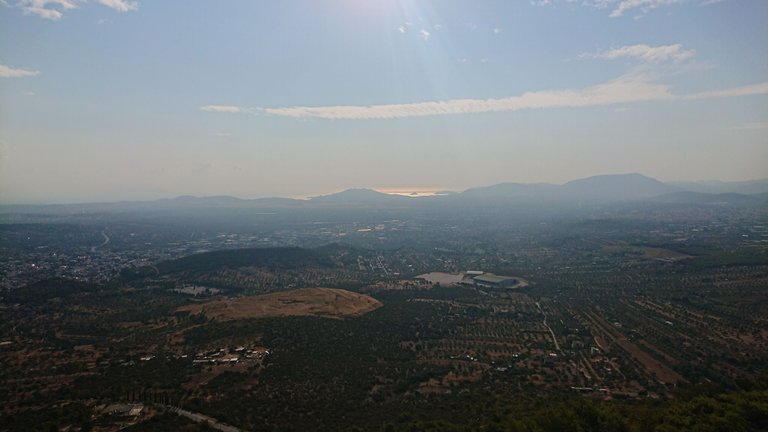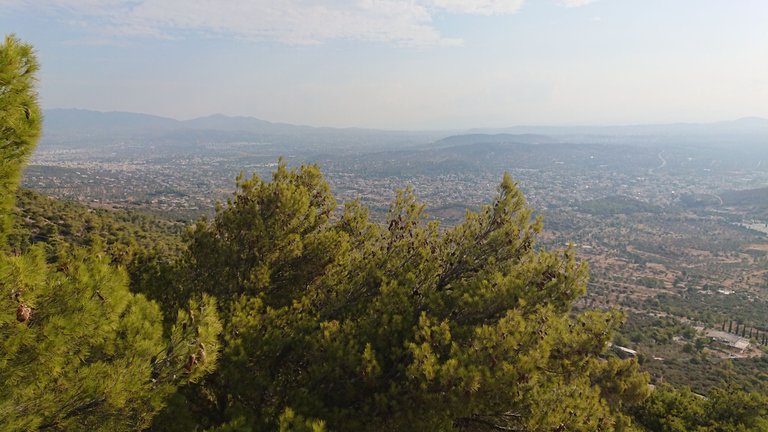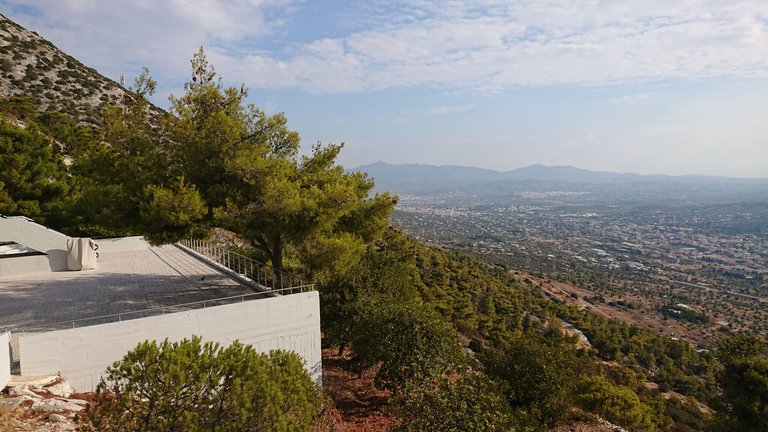 Here's the entrance to the cave looking like a huge fridge hungry for people:

And it can actually feel like a fridge during a heatwave as it's got a steady temperature through the year of 19C. Nice eh? Well, it also has a steady humidity of 90%. This is not as nice but absolutely expected.
This entrance was opened in order to make the cave accessible. It's natural opening is at it's roof (more on that later) and the cave was discovered by a shepherd around a century go as one of his goats fell inside and started screaming. Today you don' need such drama to explore it, you just walk through this concrete hall,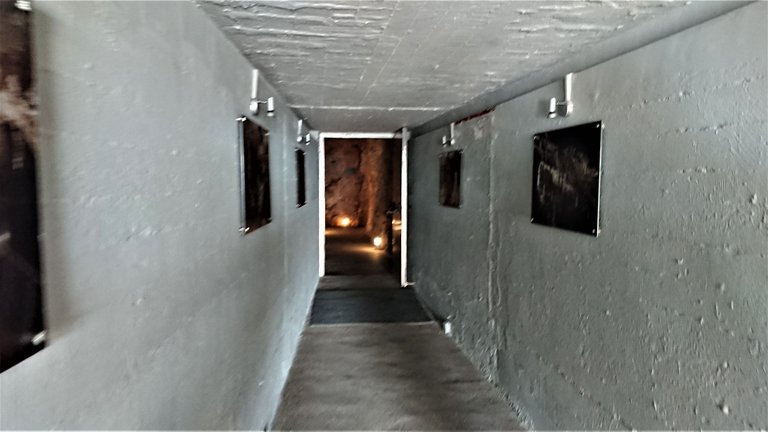 which leads you to this much more natural looking hall that gives you a first idea of what follows: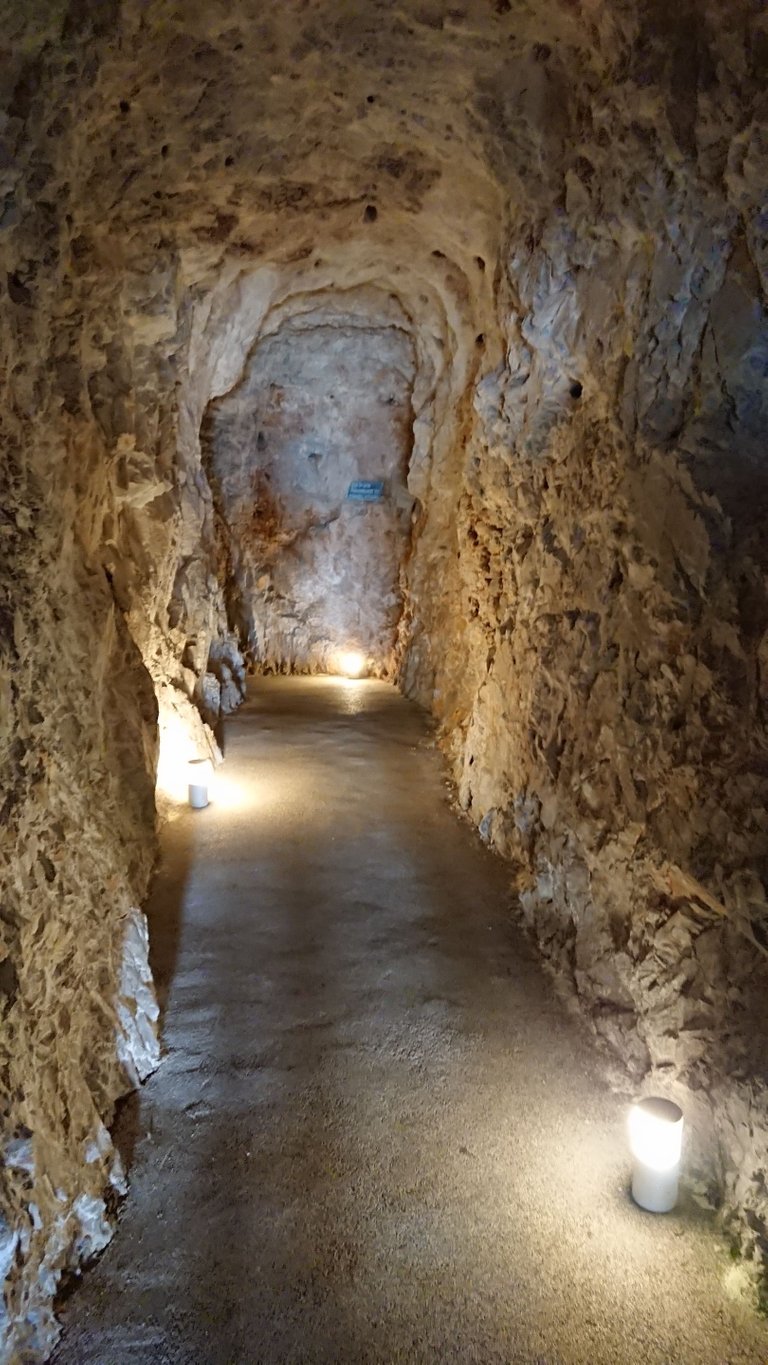 Nice as it may look, I wasn't prepared for the beauty waiting for me inside. Literally feels like nature focused in sculpturing there for a whole infinity: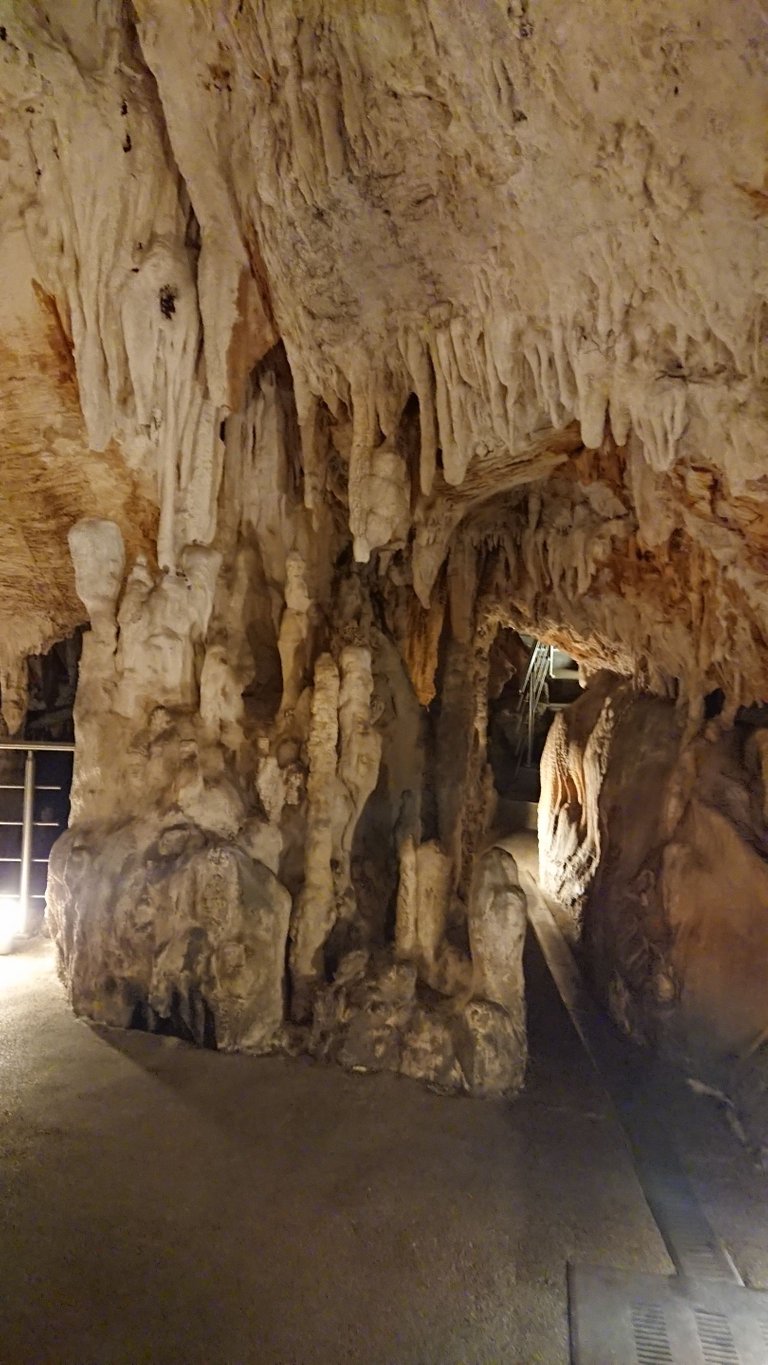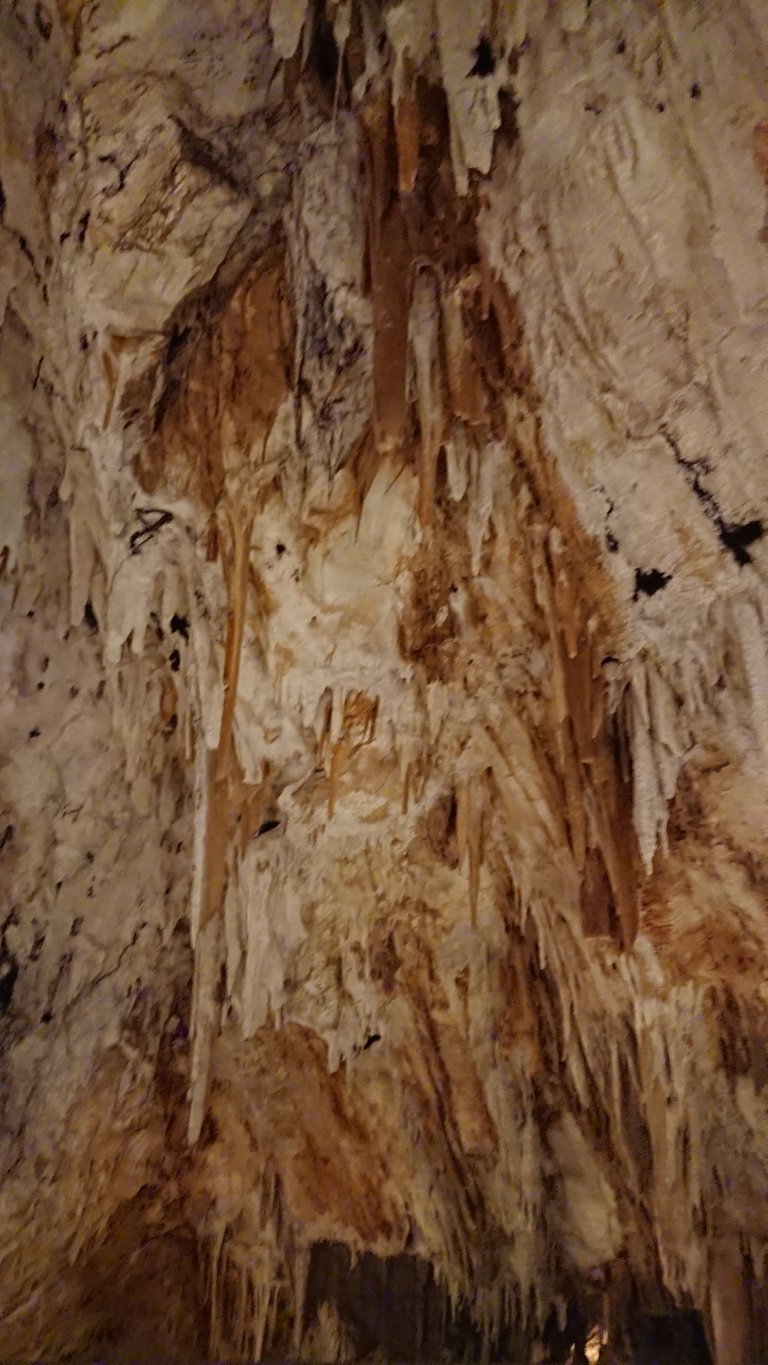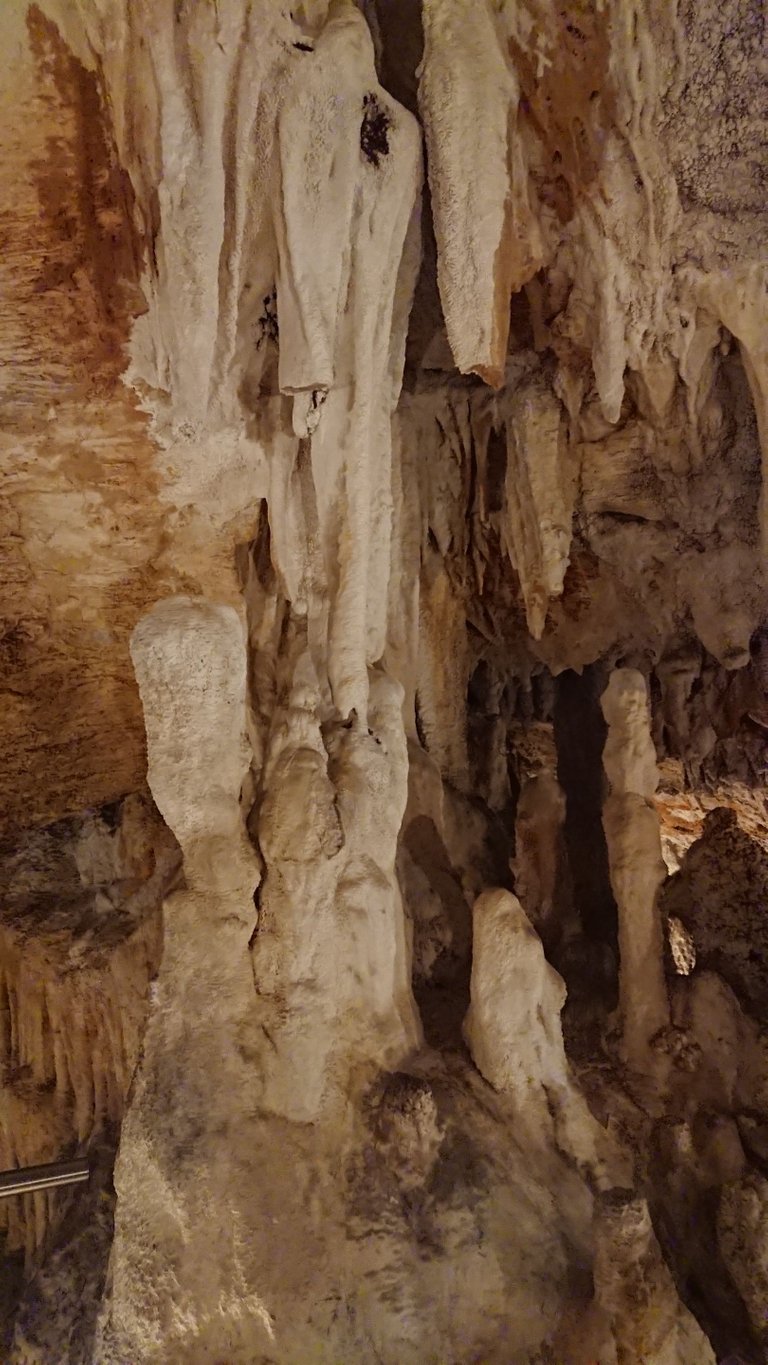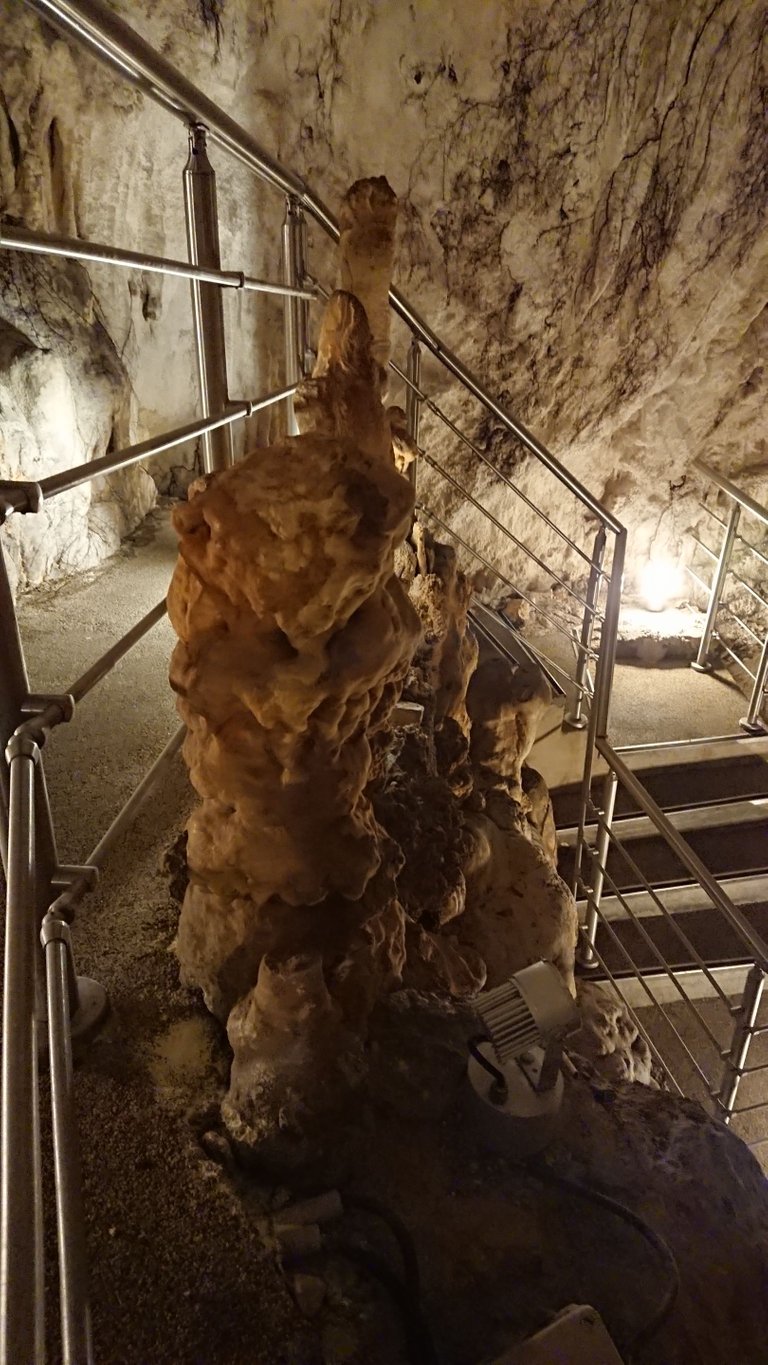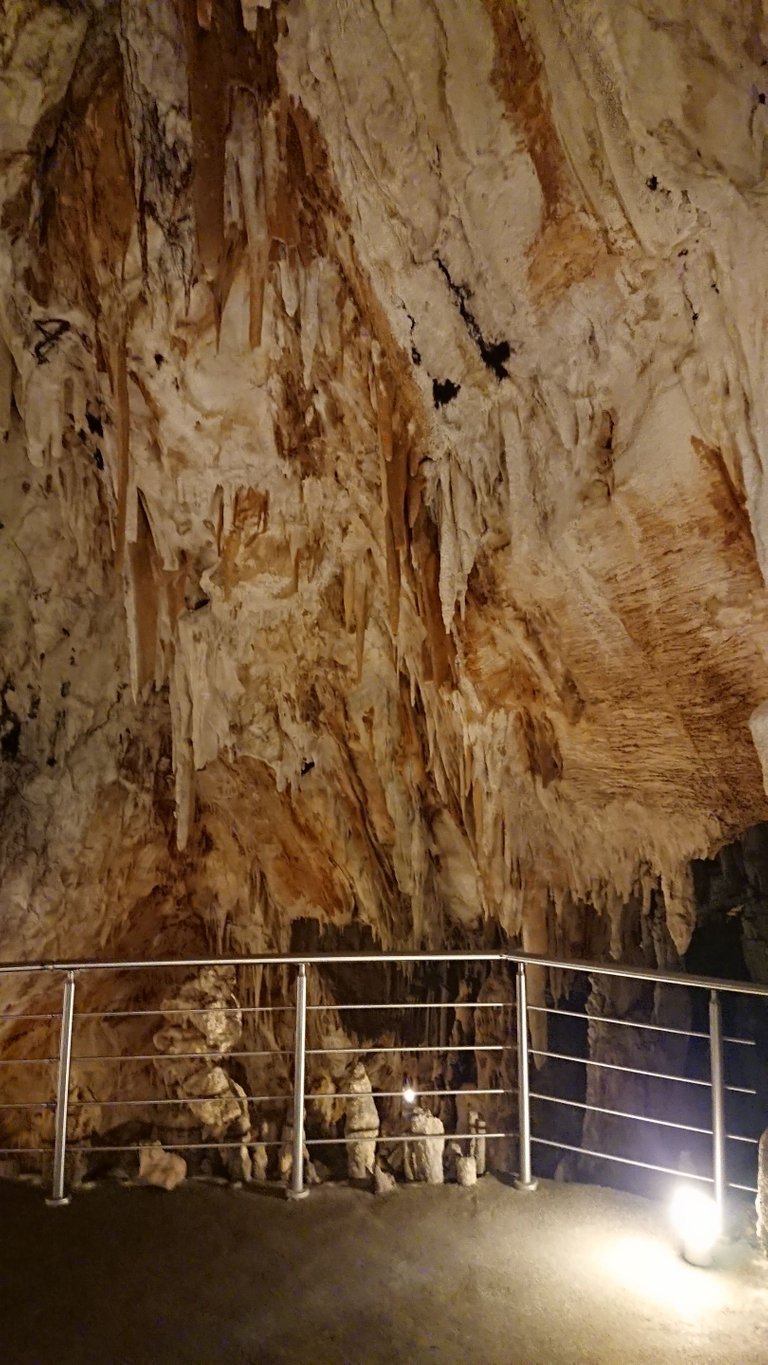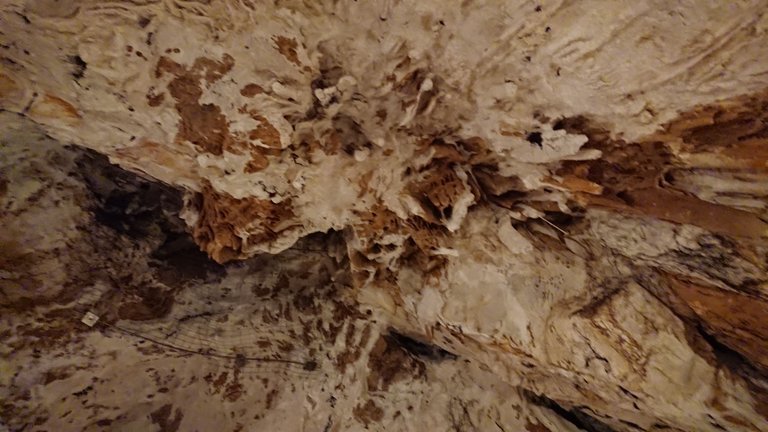 Just to give you an idea about the "infinity", a single cm of those creations can take a whole century. And it's all done just by the water that sneaks into from the top causing a chain of chemical reactions with the rock that is very rich in Calcium (hence its whitish colour). I was the only visitor accompanied by a very kind guide who works there and during our pauses I could hear a few drops inside this perfect silence. It's an absolutely unique feeling to experience that I can't really transfer to you neither the clip I recorded really does (check video at the end) but I will tell you this: I am not religious but if I will ever be one it will be due to a thing like this.
At some point I get a wider view to the cave's room where "wow" is not enough to describe it: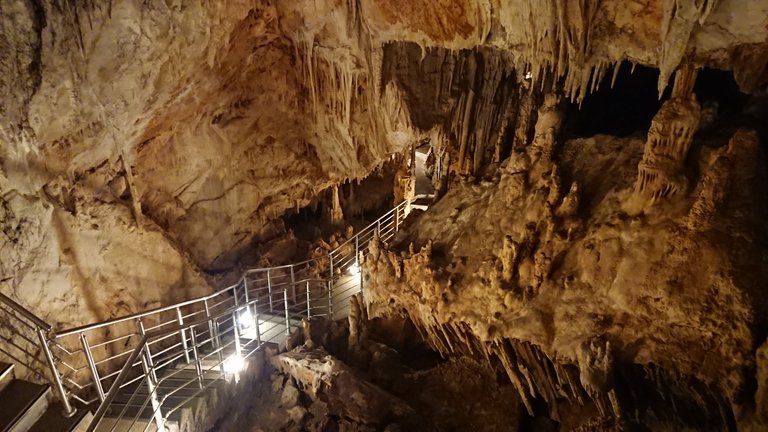 Also "wow" is a detail I spotted on the cave's roof with the help of the guide. You see this black web?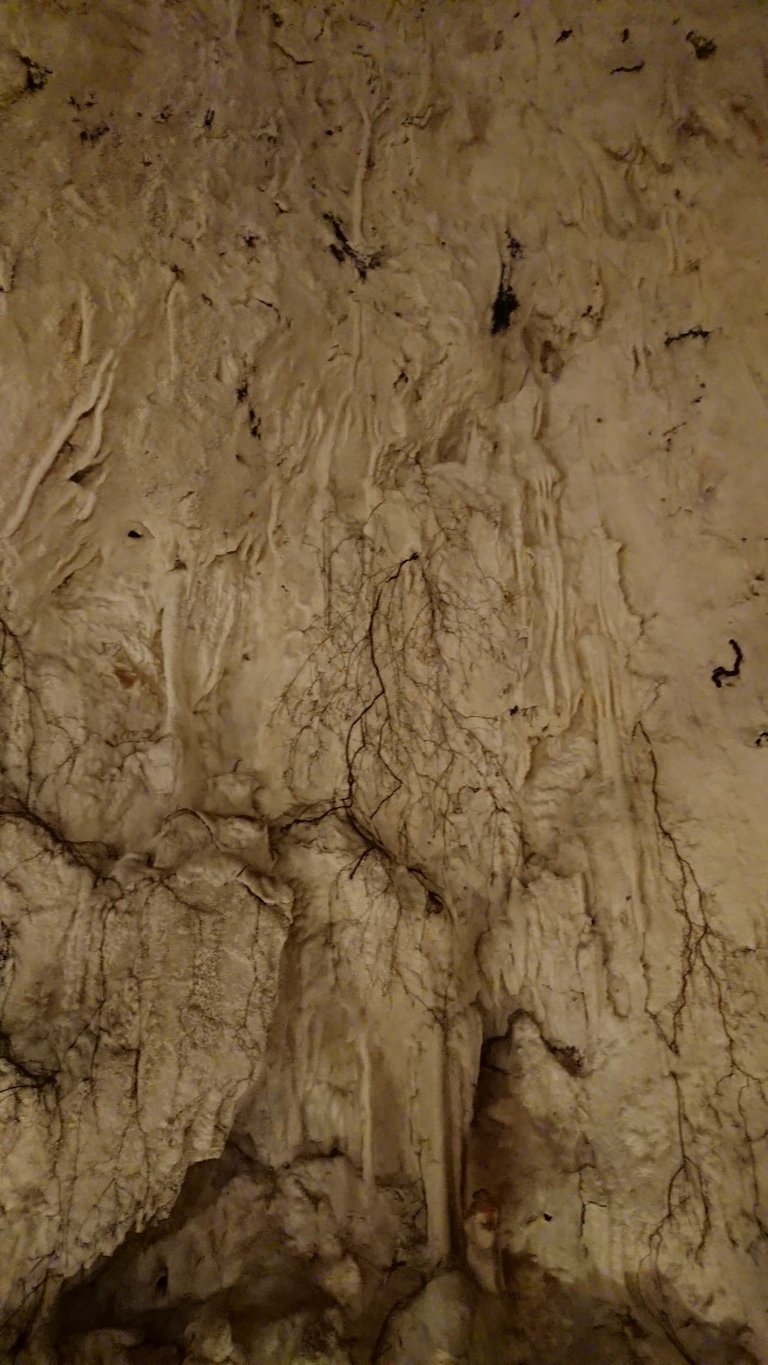 It's actually roots from a tree standing above us. Isn't this impressive? In my book it is.
Not that the rest of the cave isn't as I continue walking: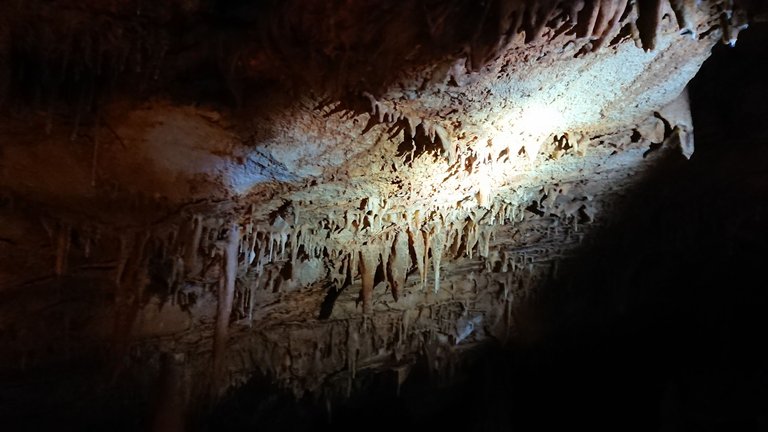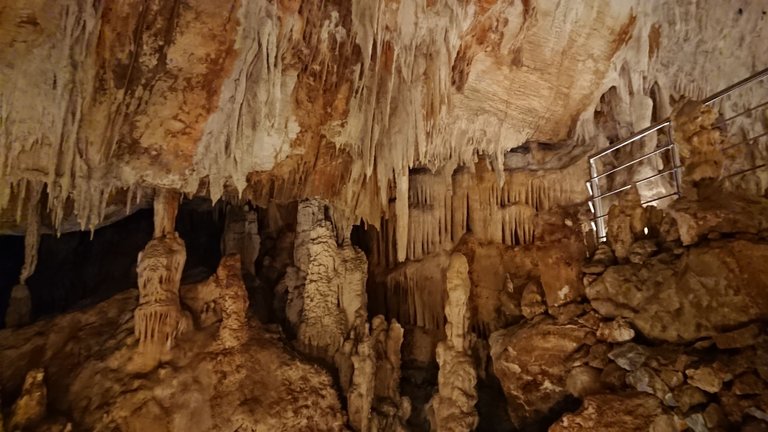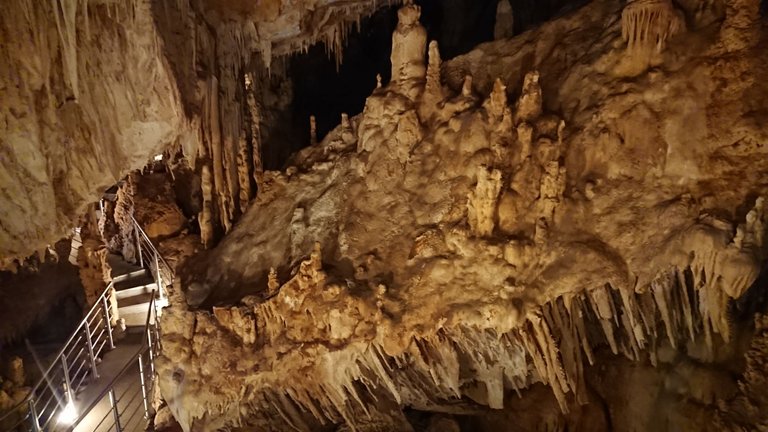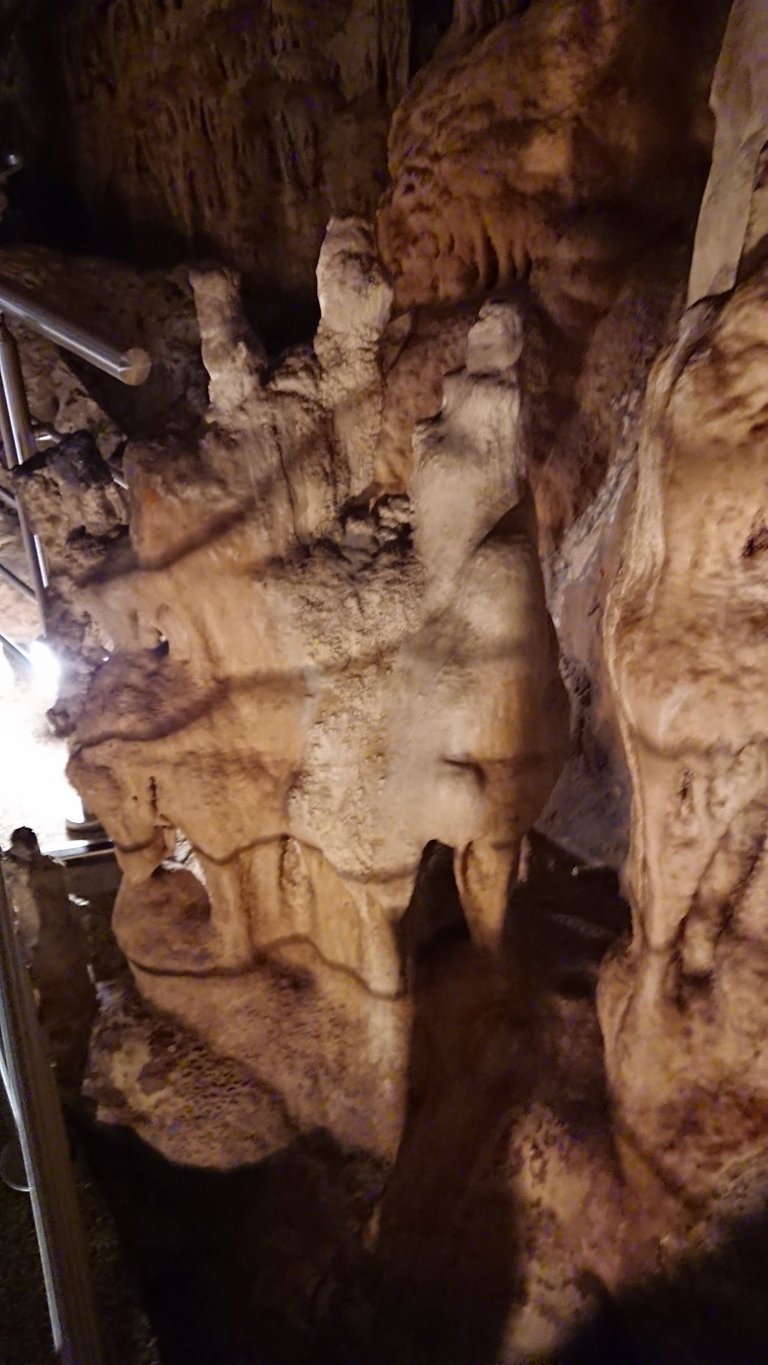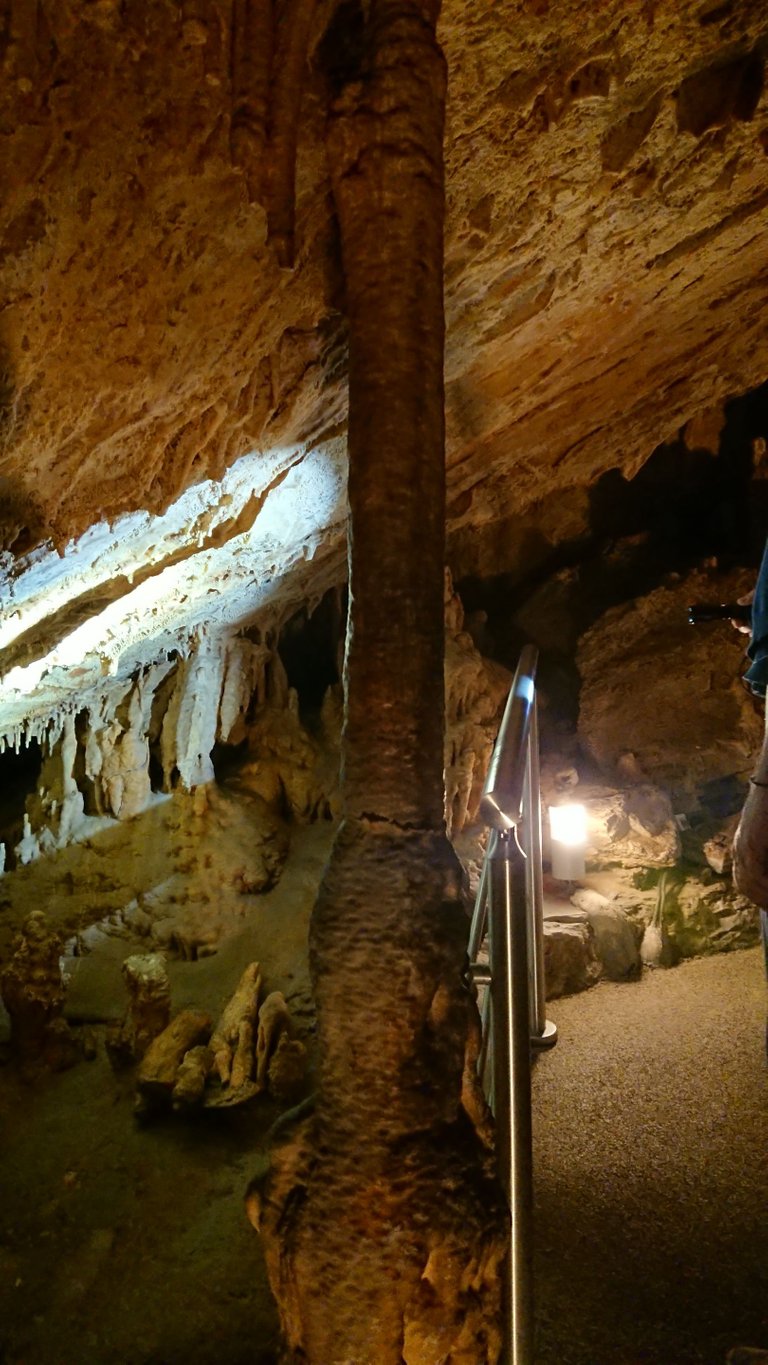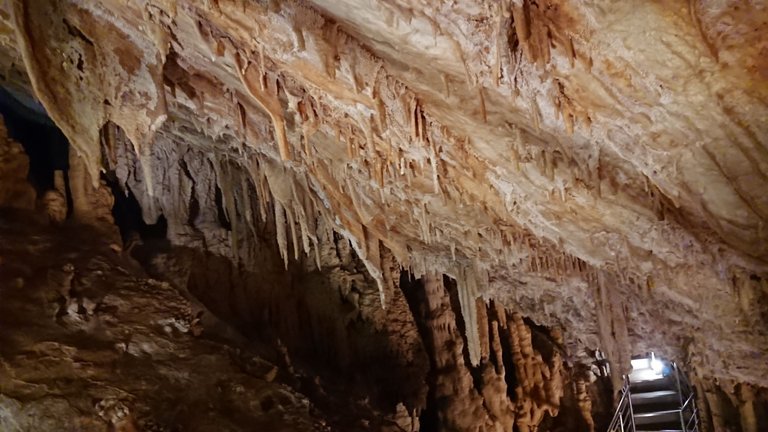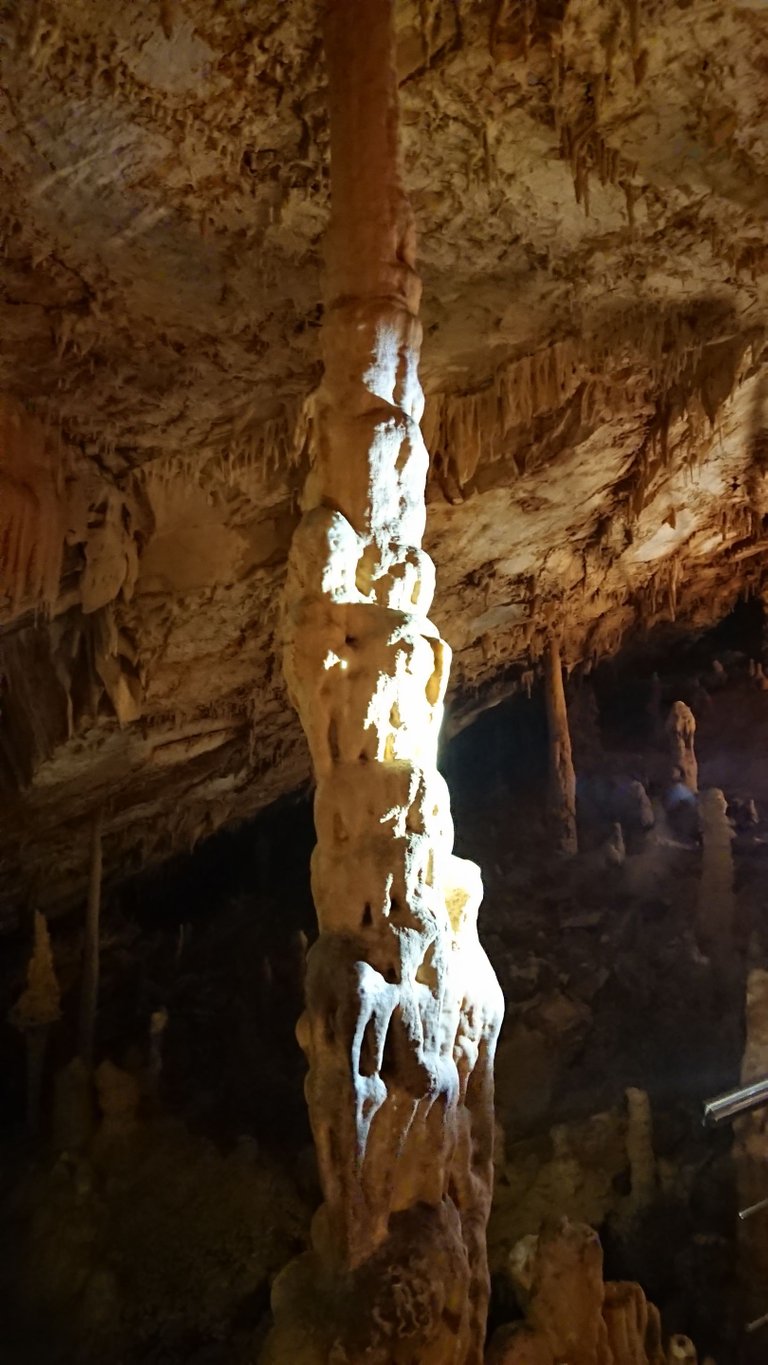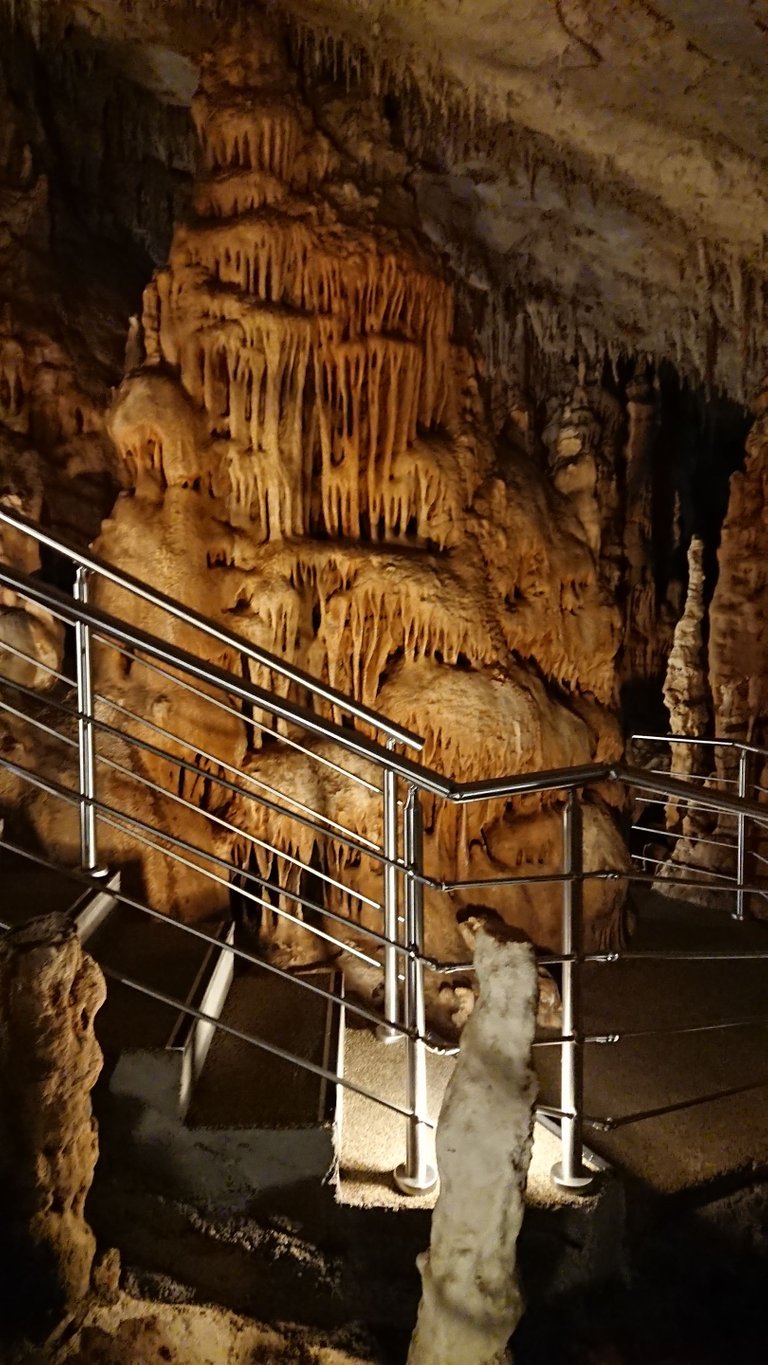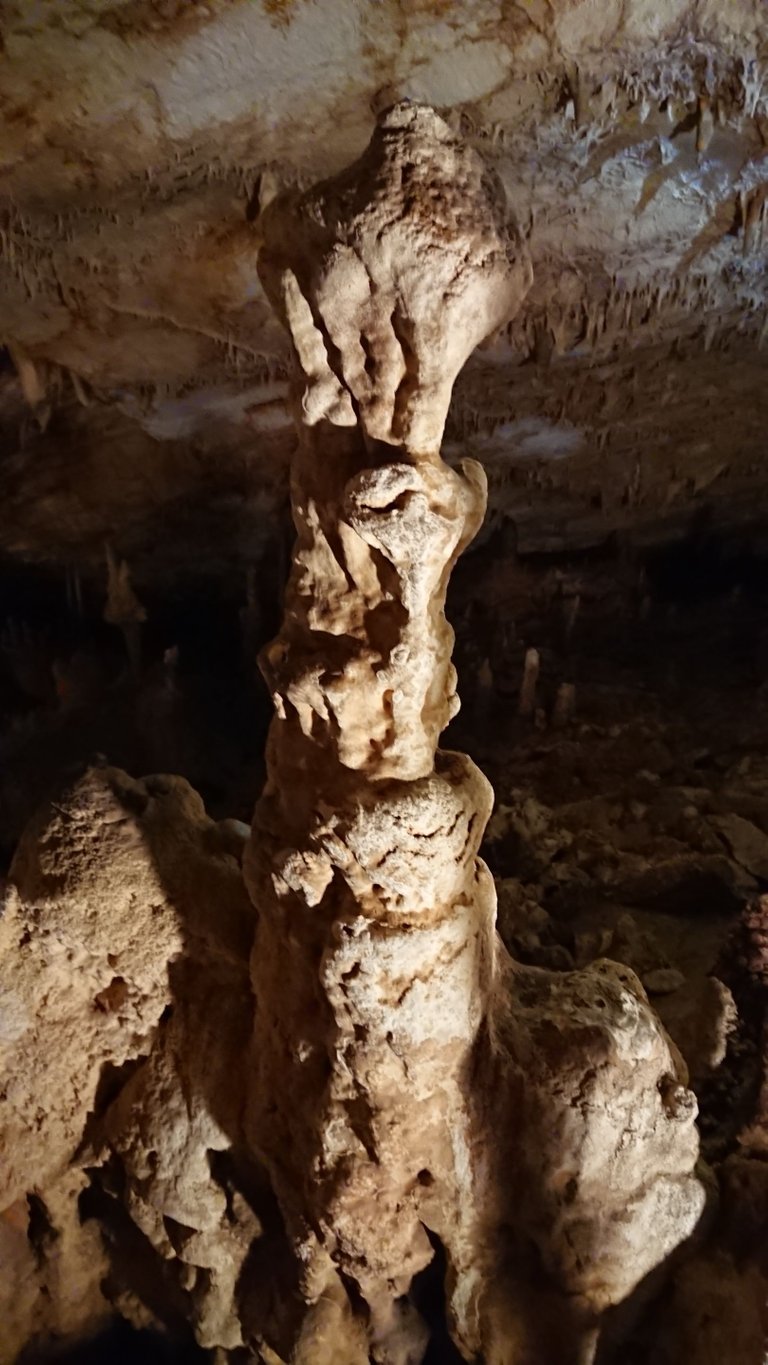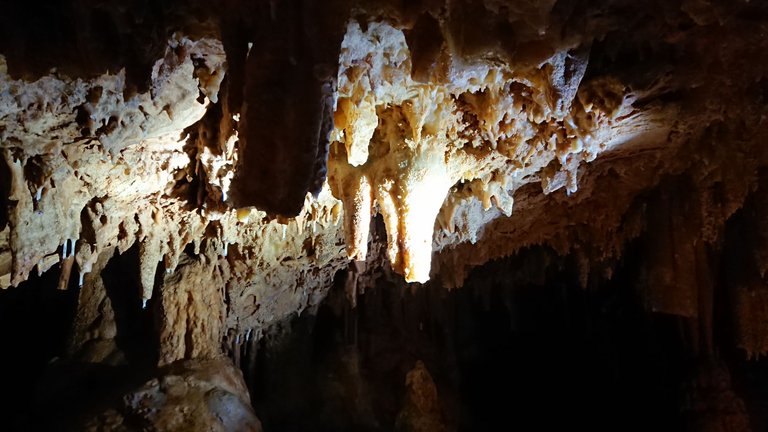 Curious to see a few fresh drops on their way to create natural art? There you go: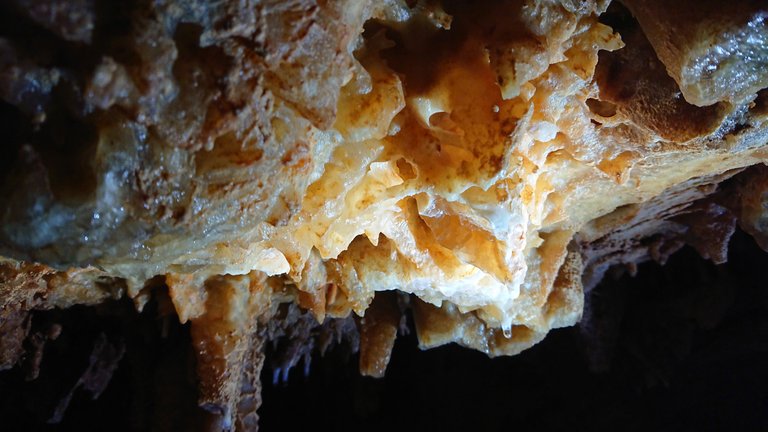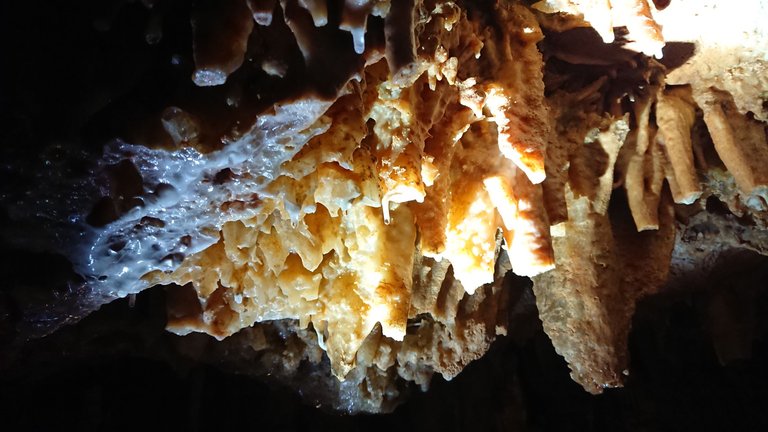 As if I wasn't impressed enough already by this nature's majestic top art here's what follows: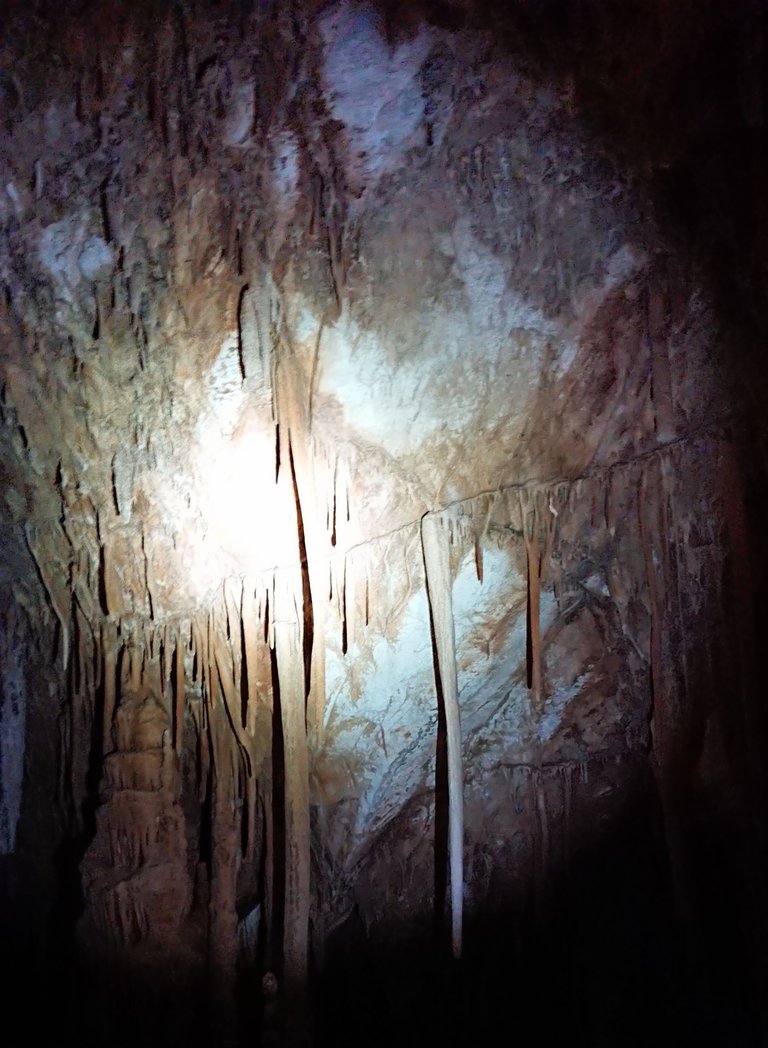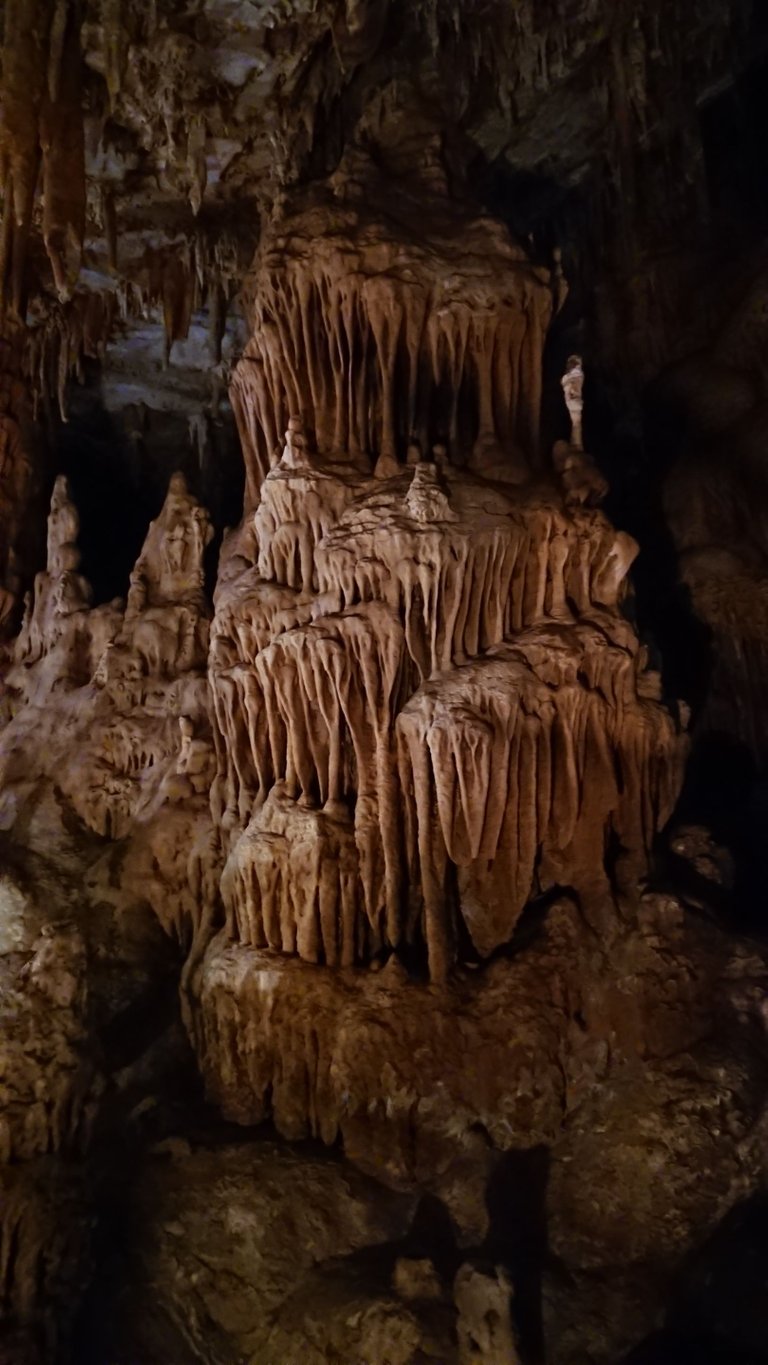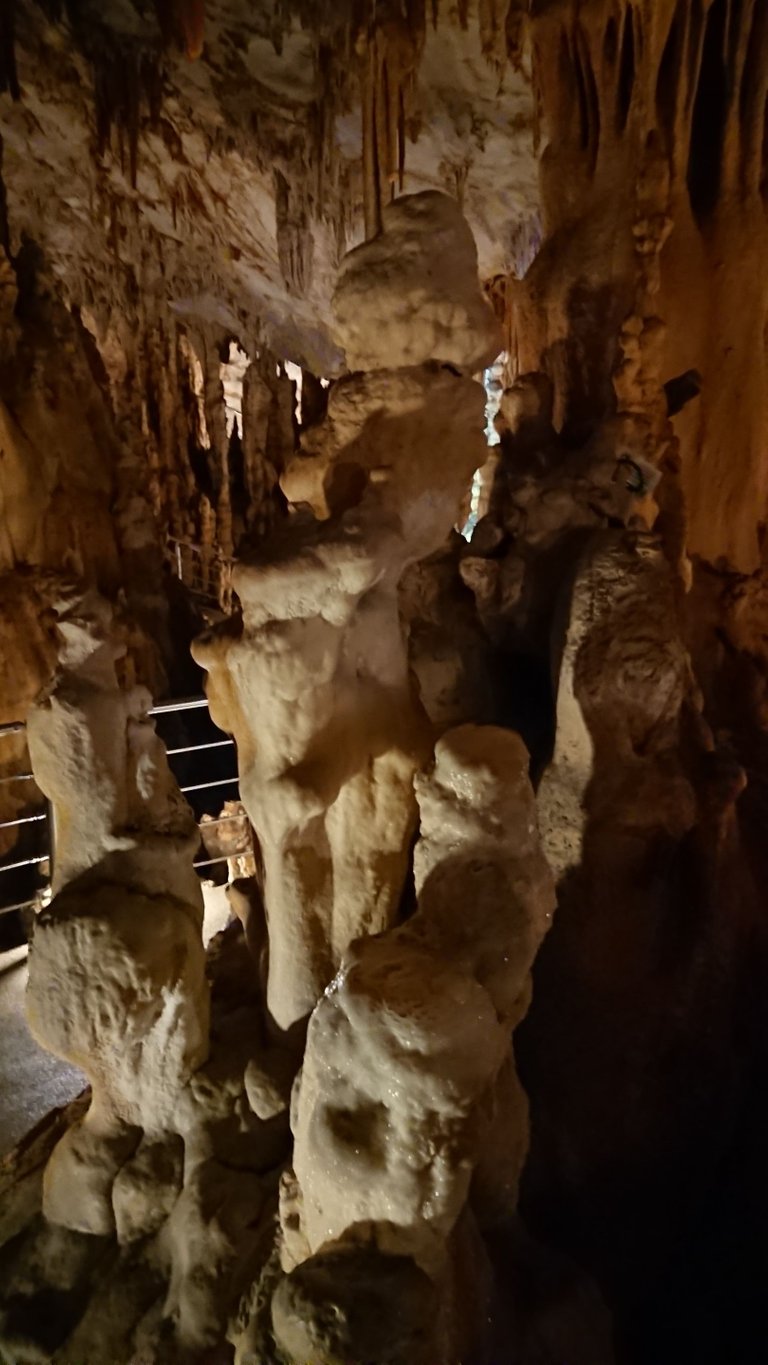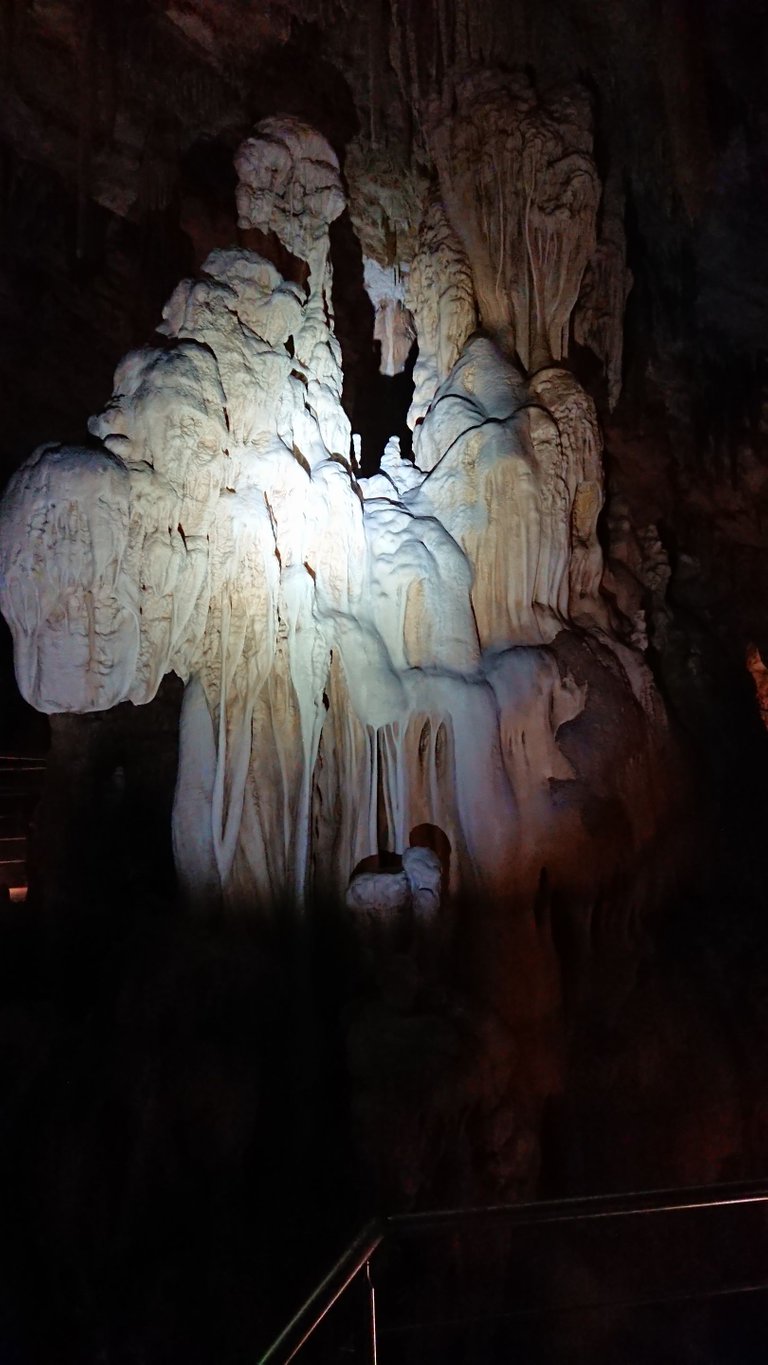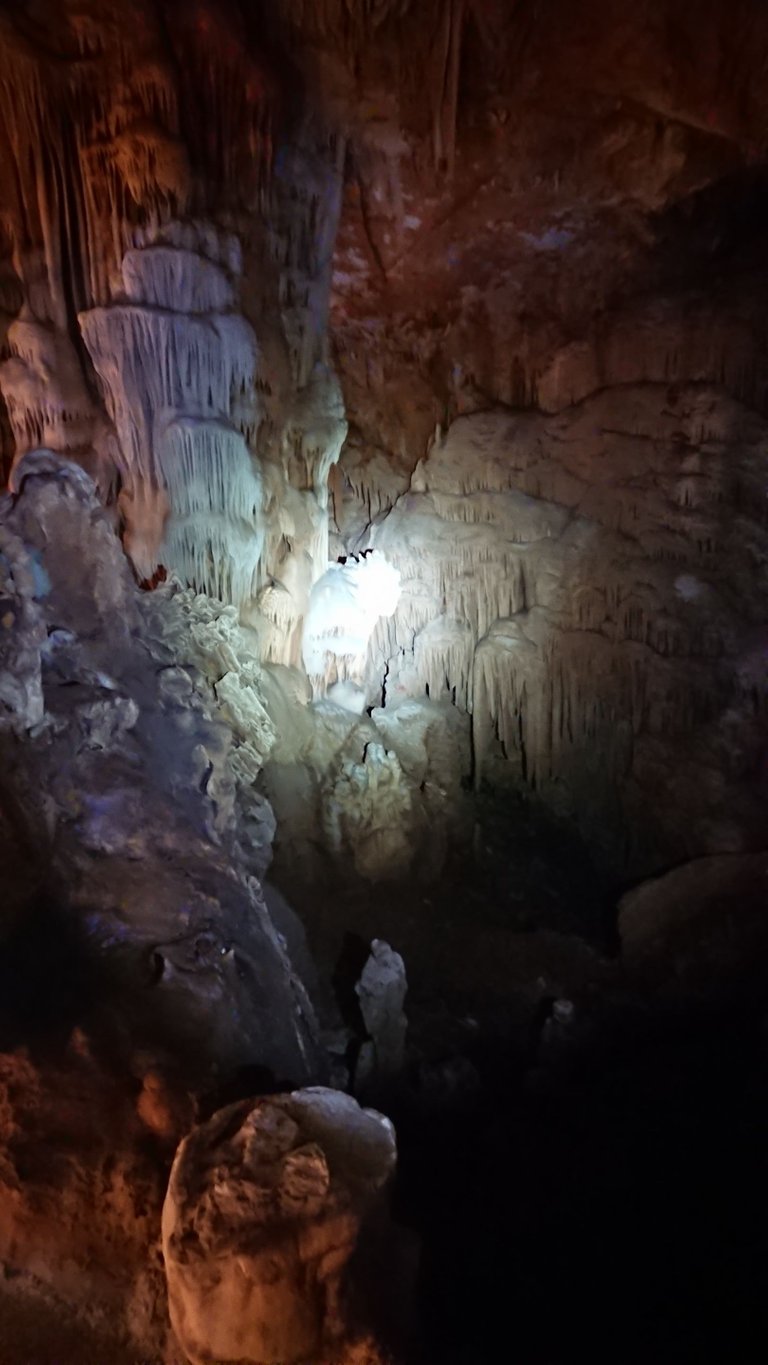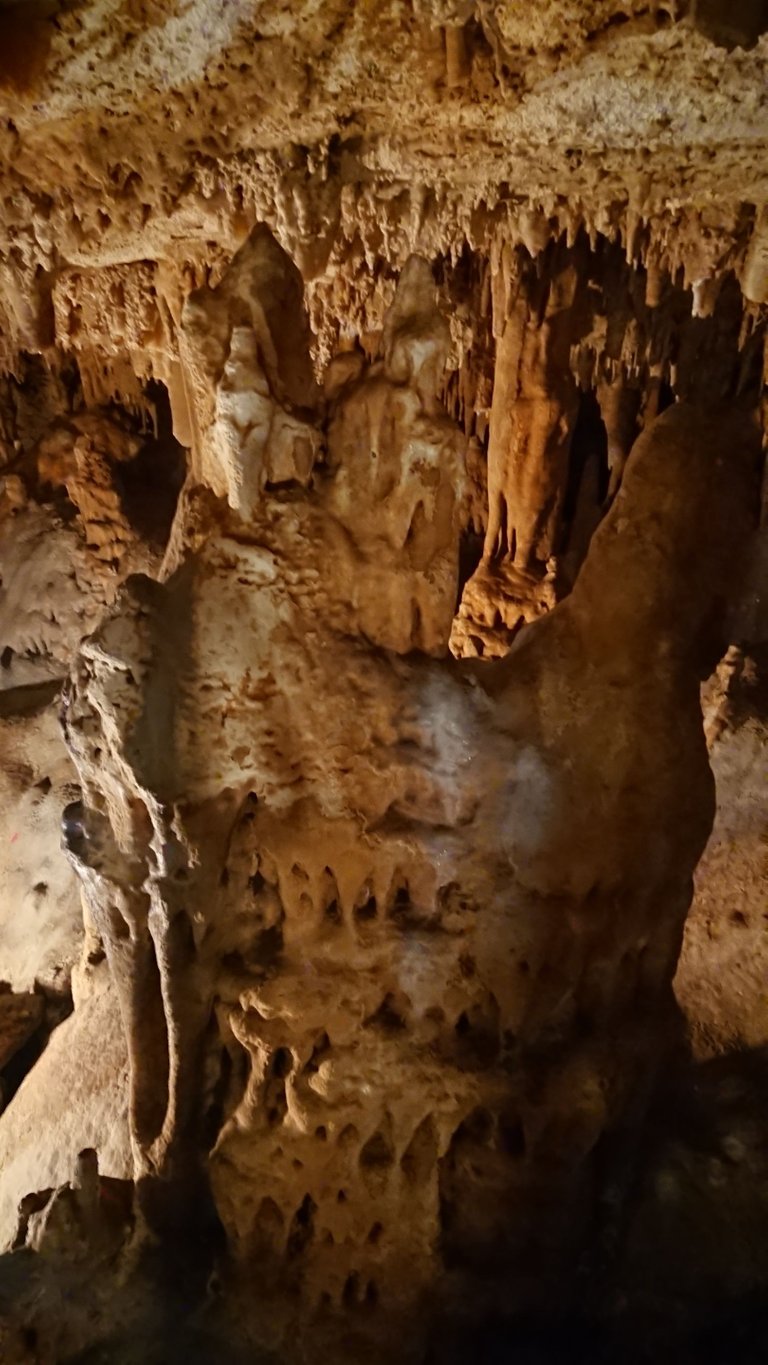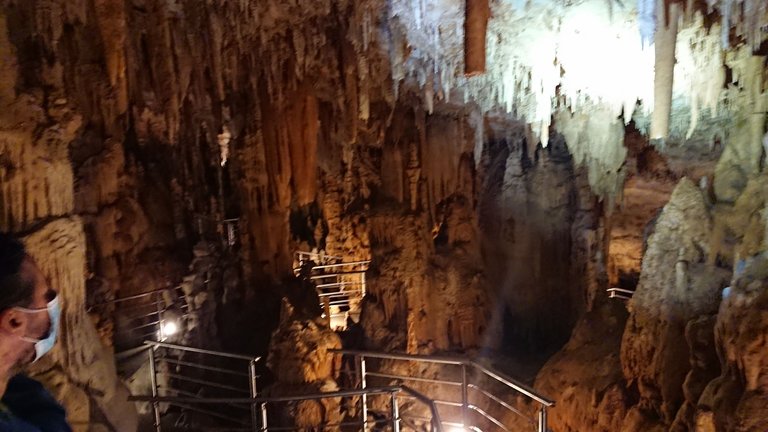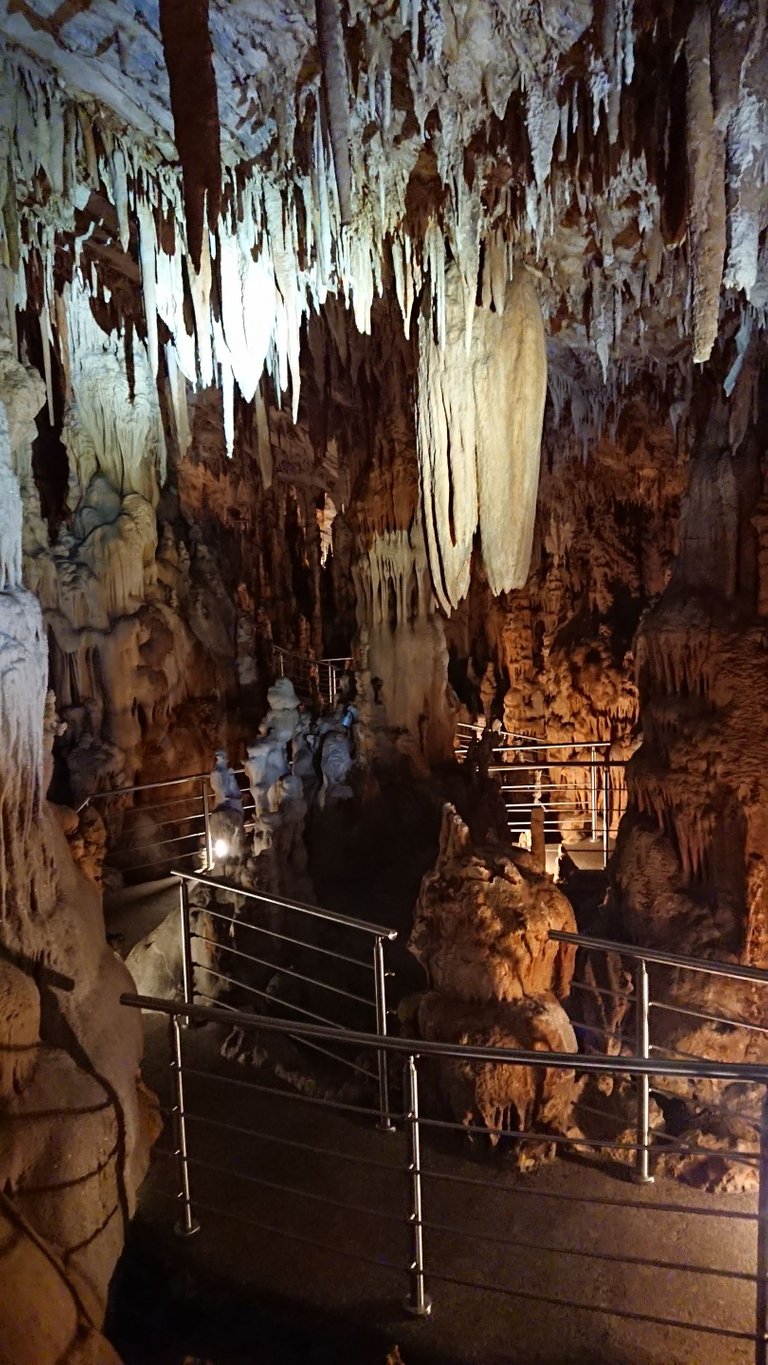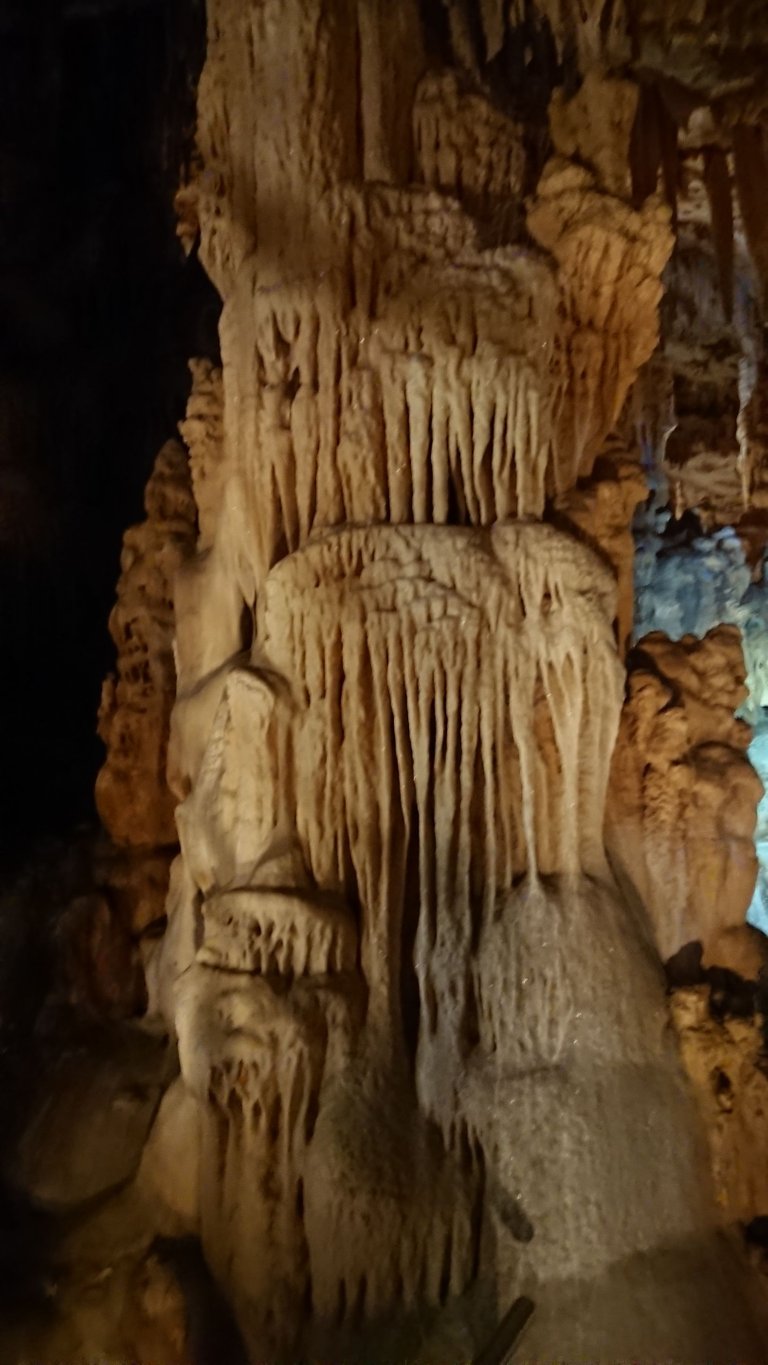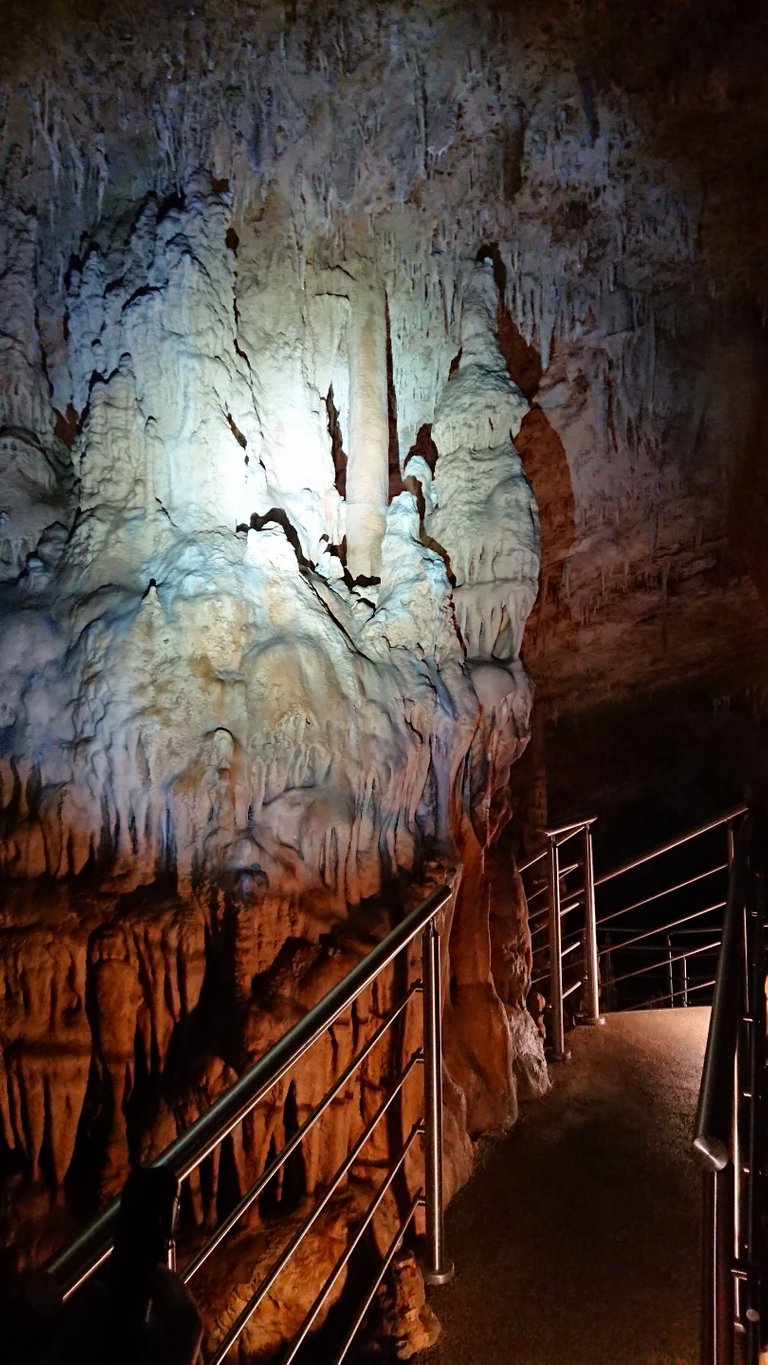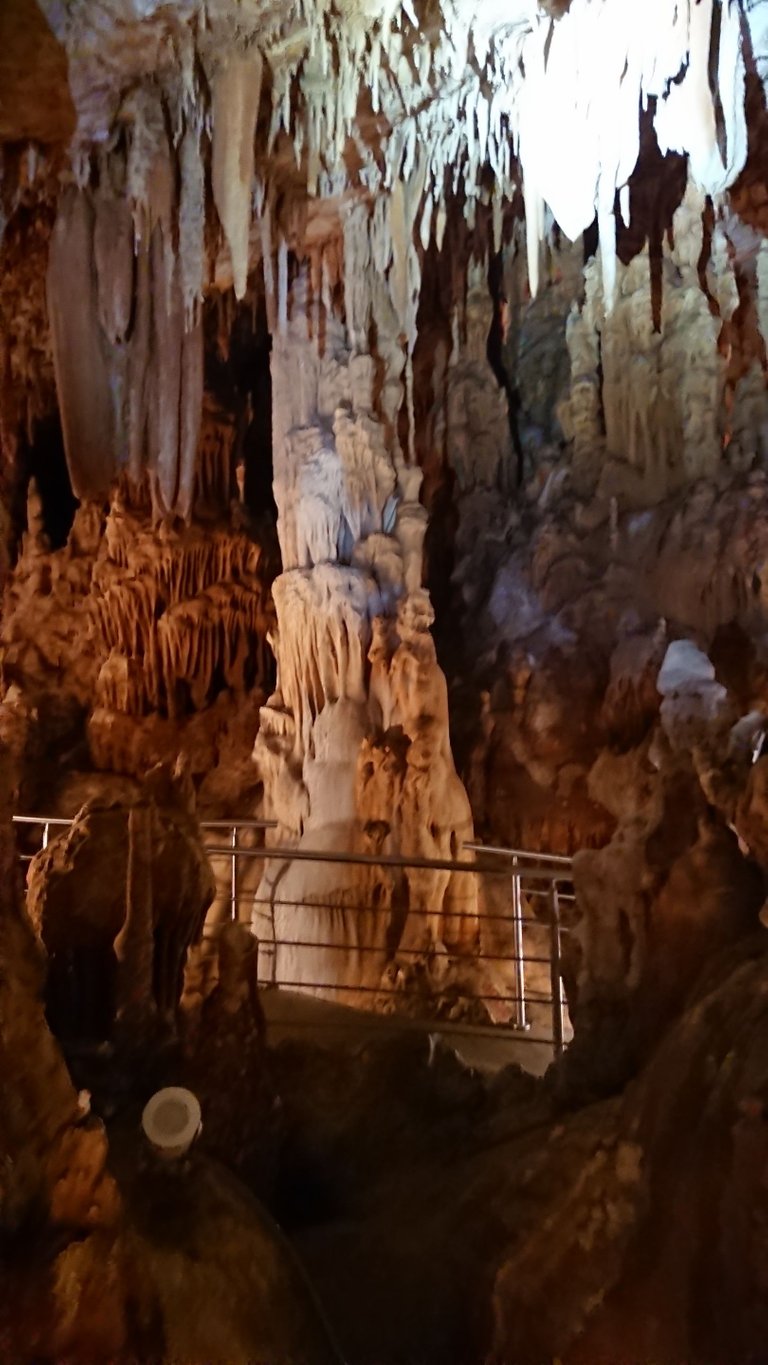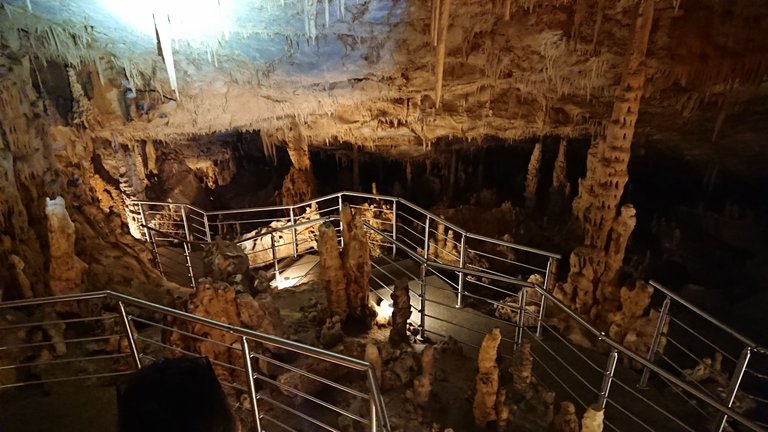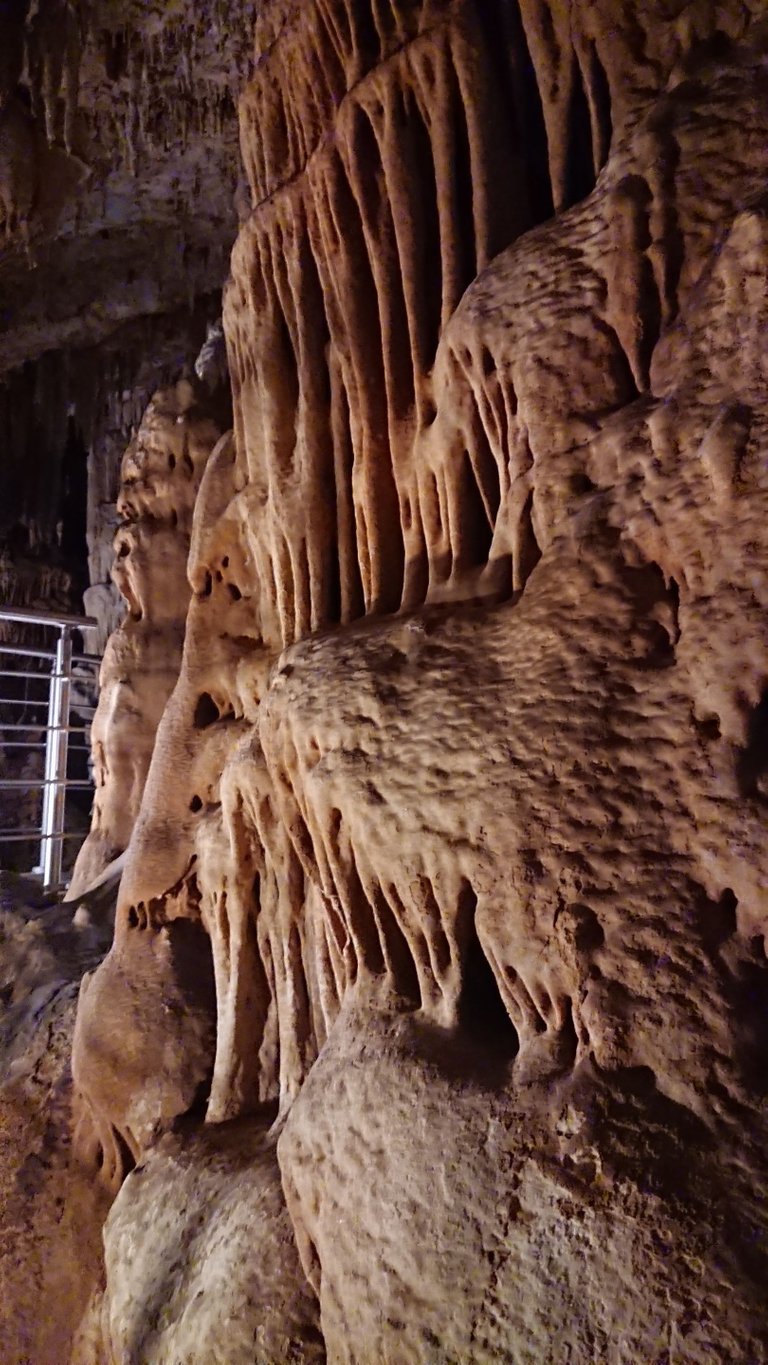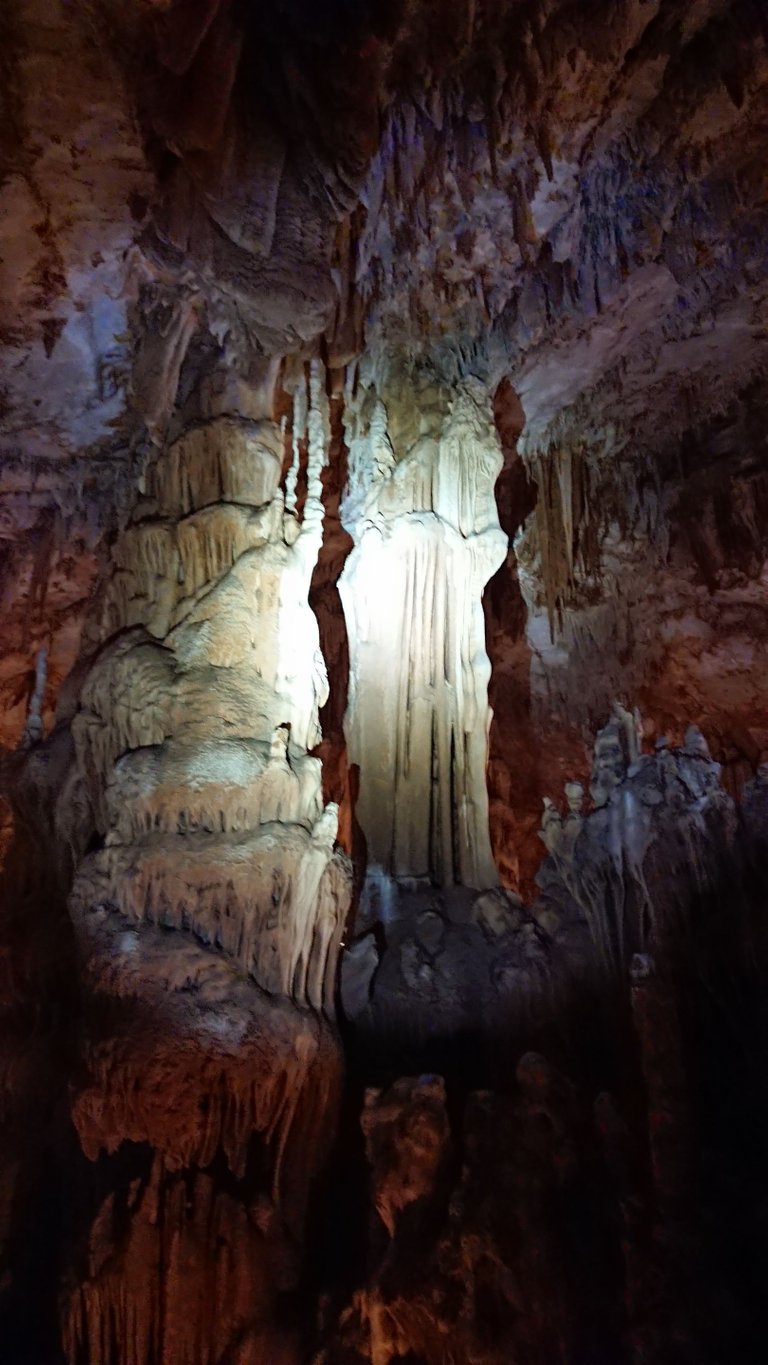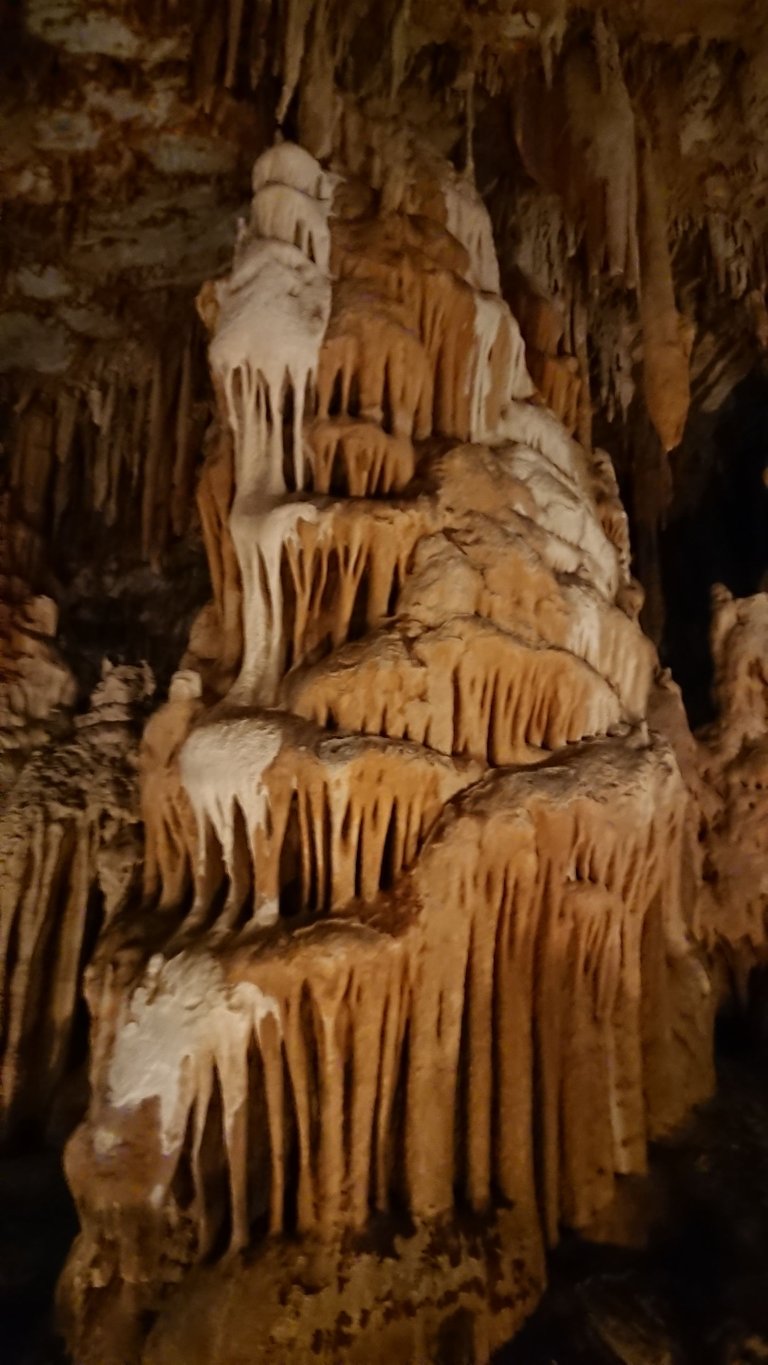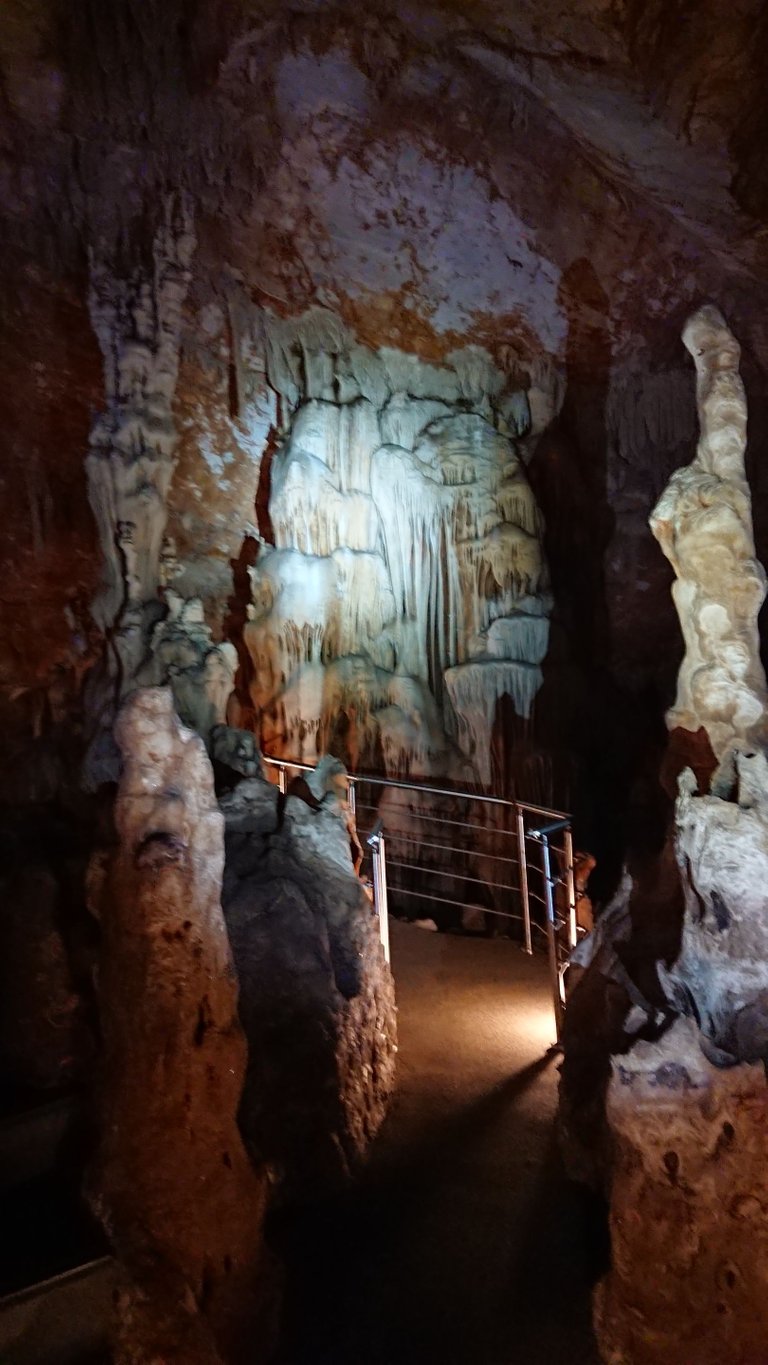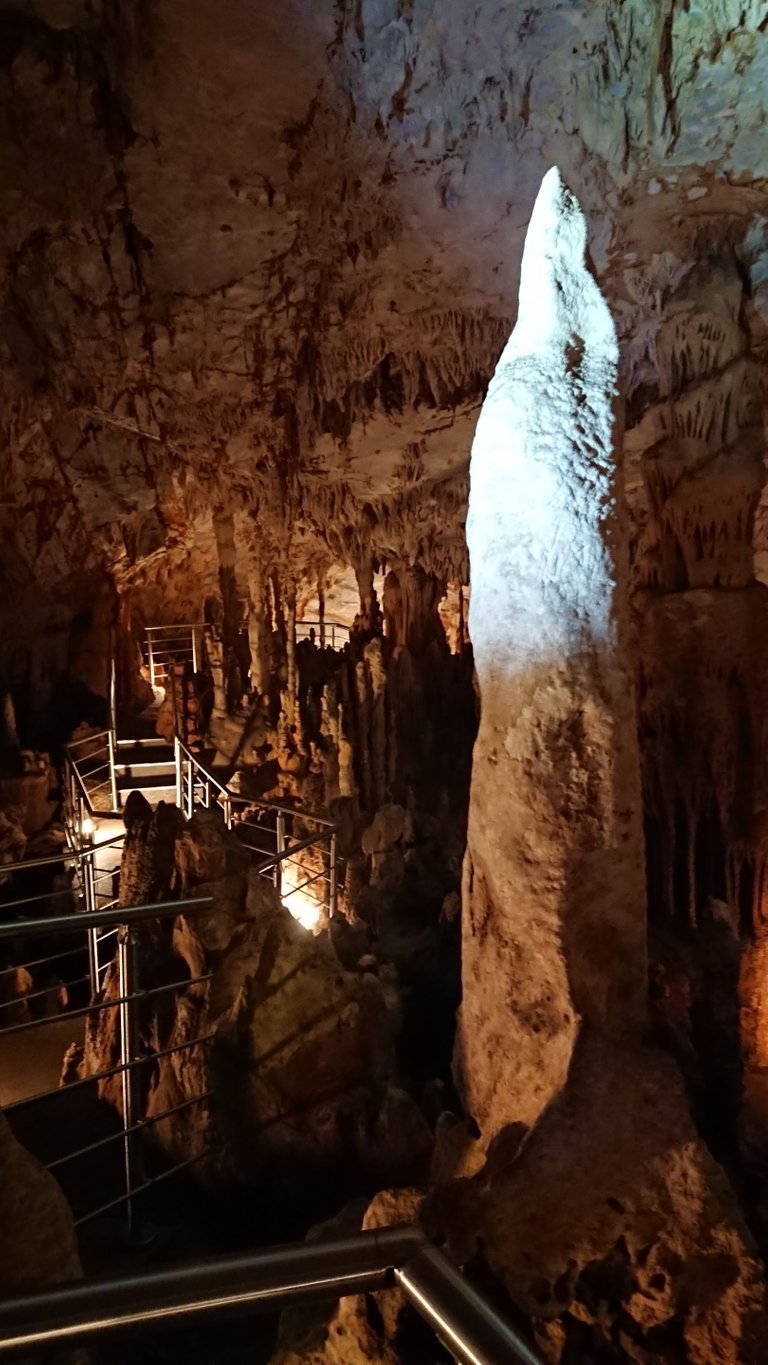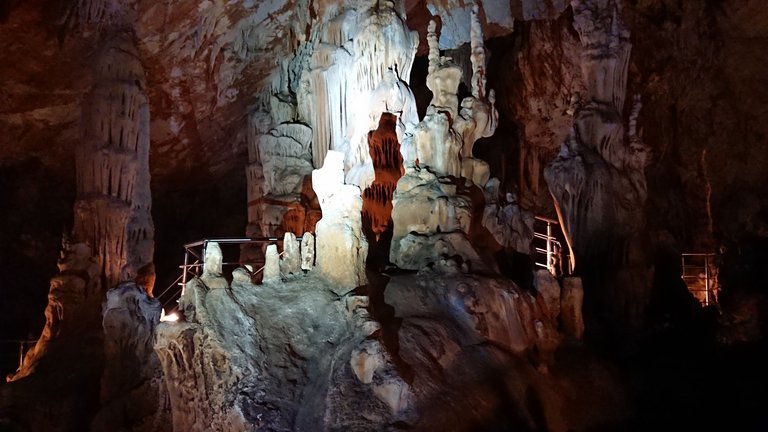 It's really a challenge to find the right words for something like this.
Remember I told you about the cave's original opening on its roof? There you go: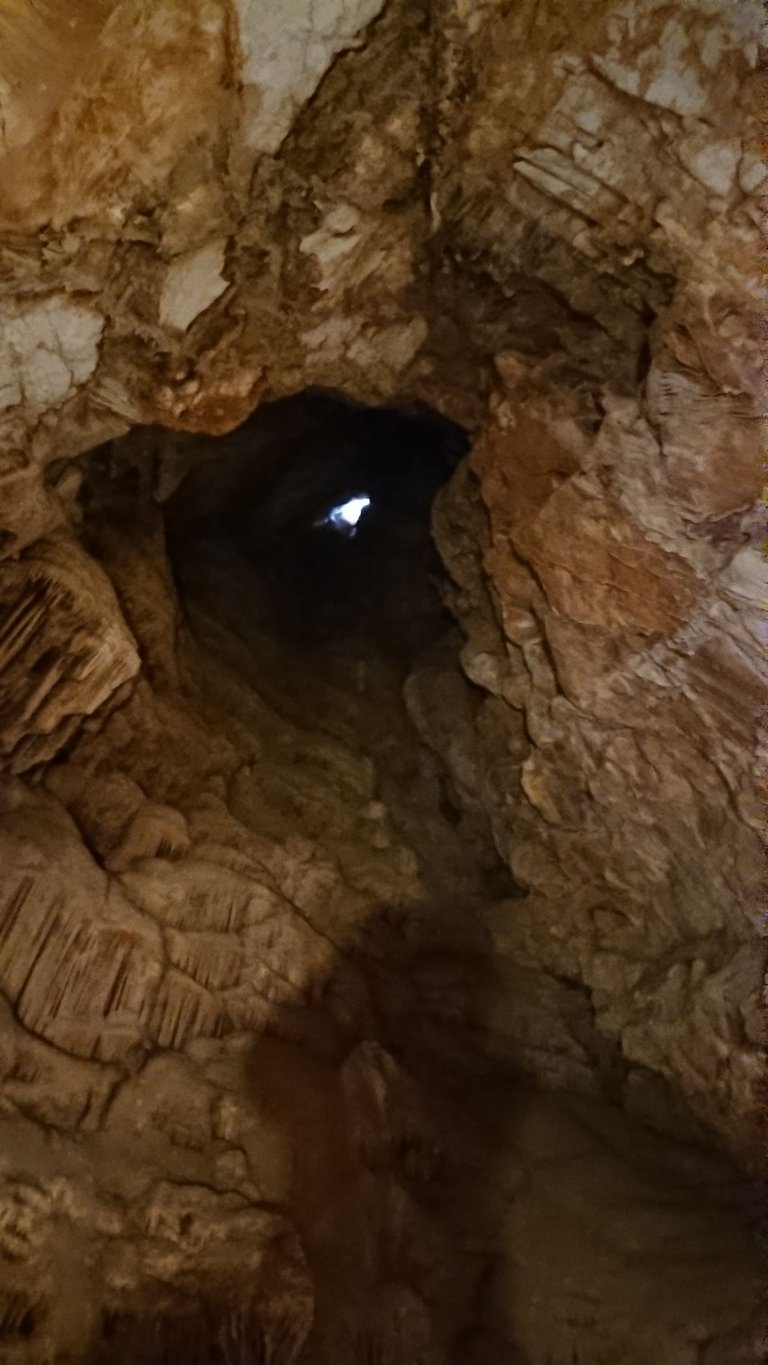 That poor unlucky goat that accidentally helped us to discover this cave suffered a 30+m fall. Now imagine the first guys who went down inside to save the goat only to see all this insane beauty for the first time. Speechless? Probably.
And it's not over yet!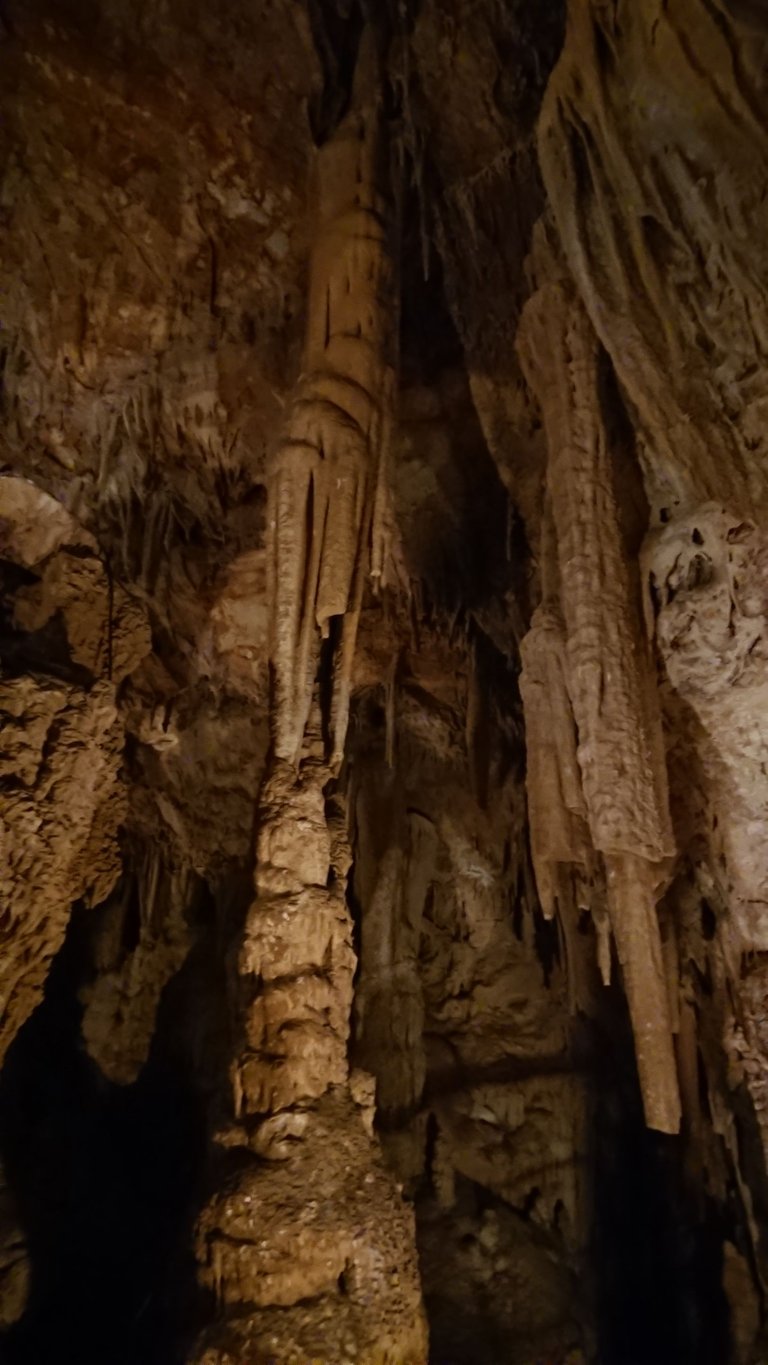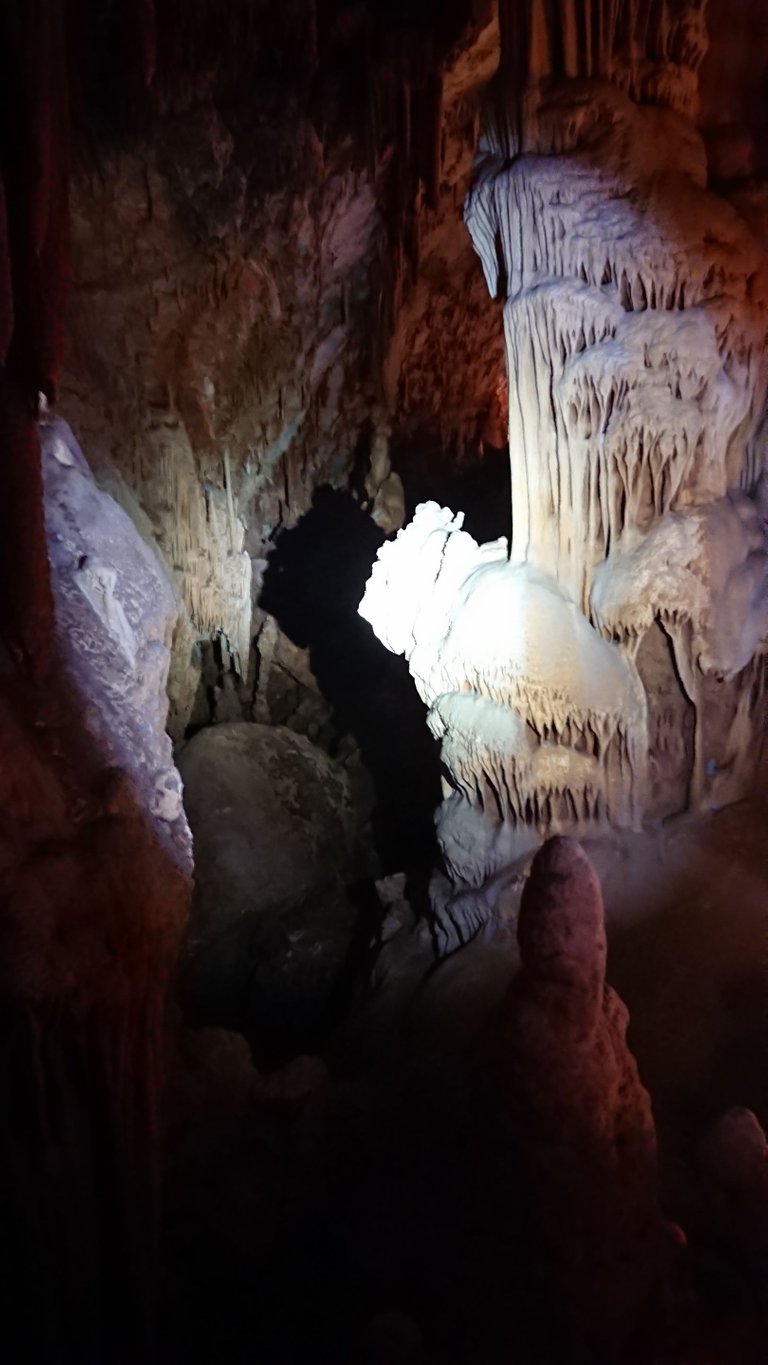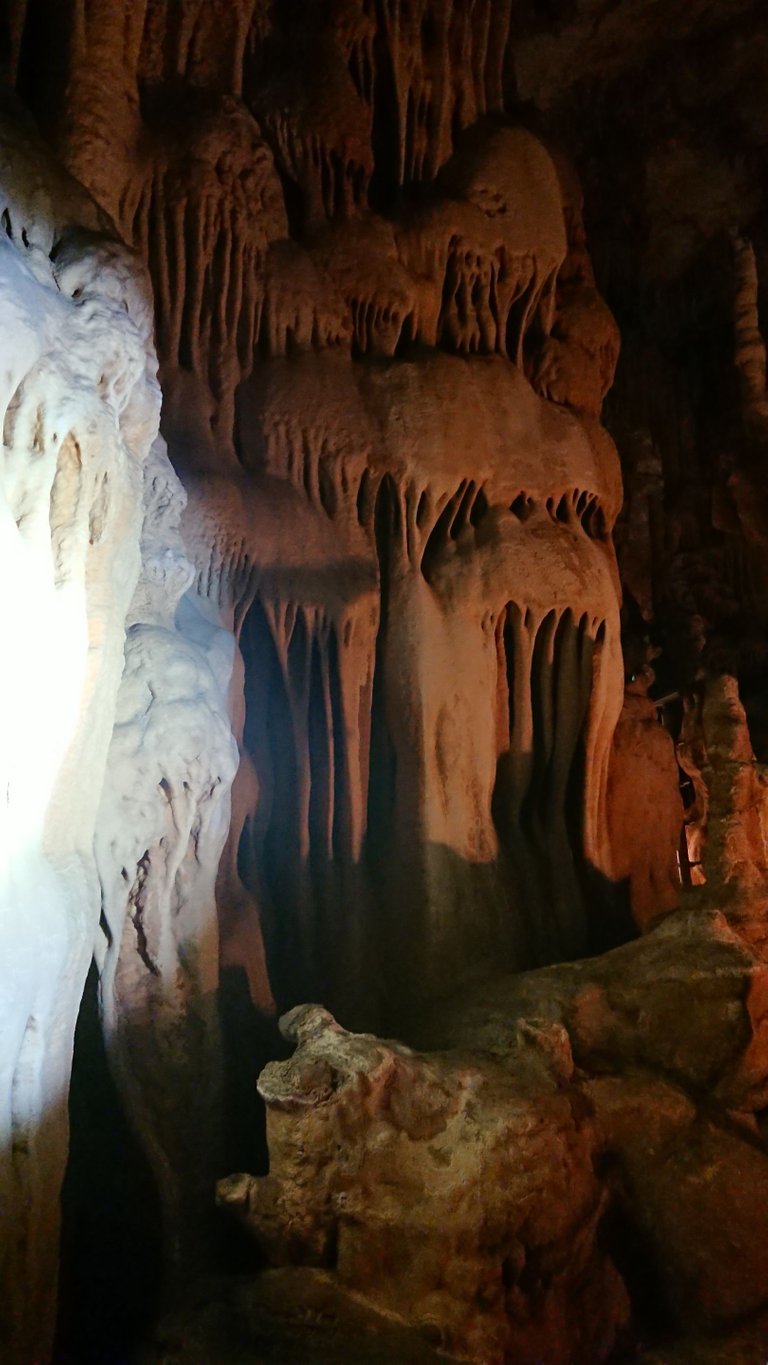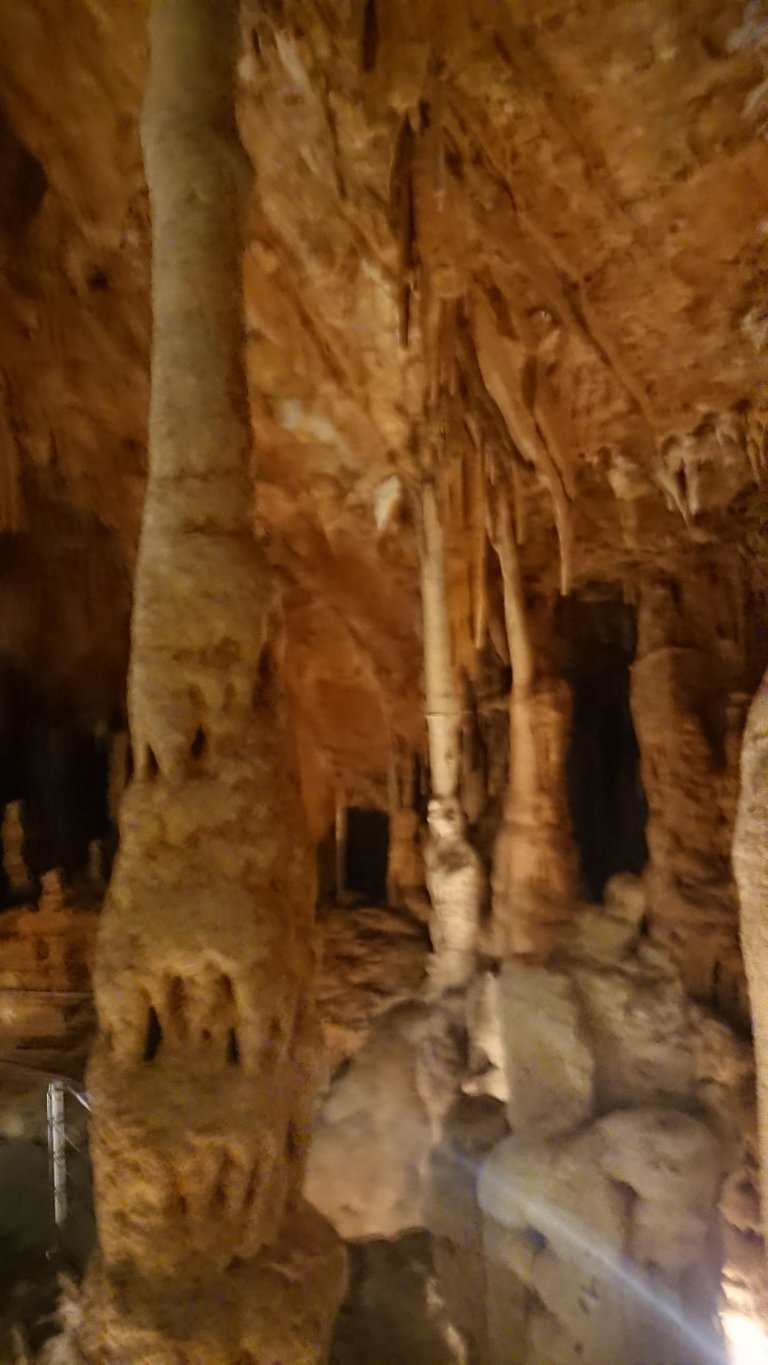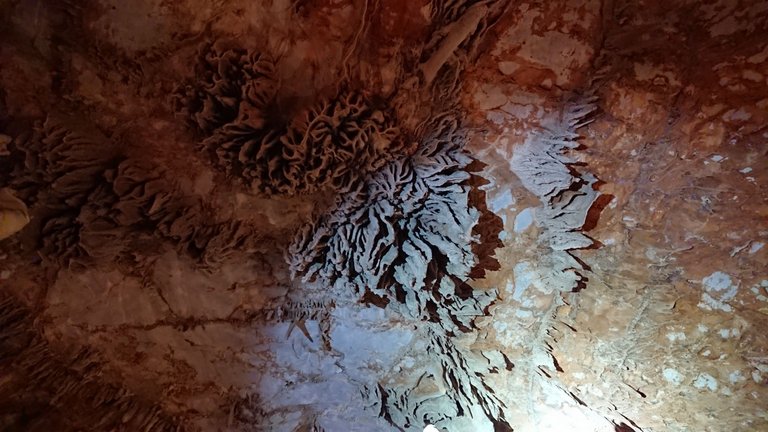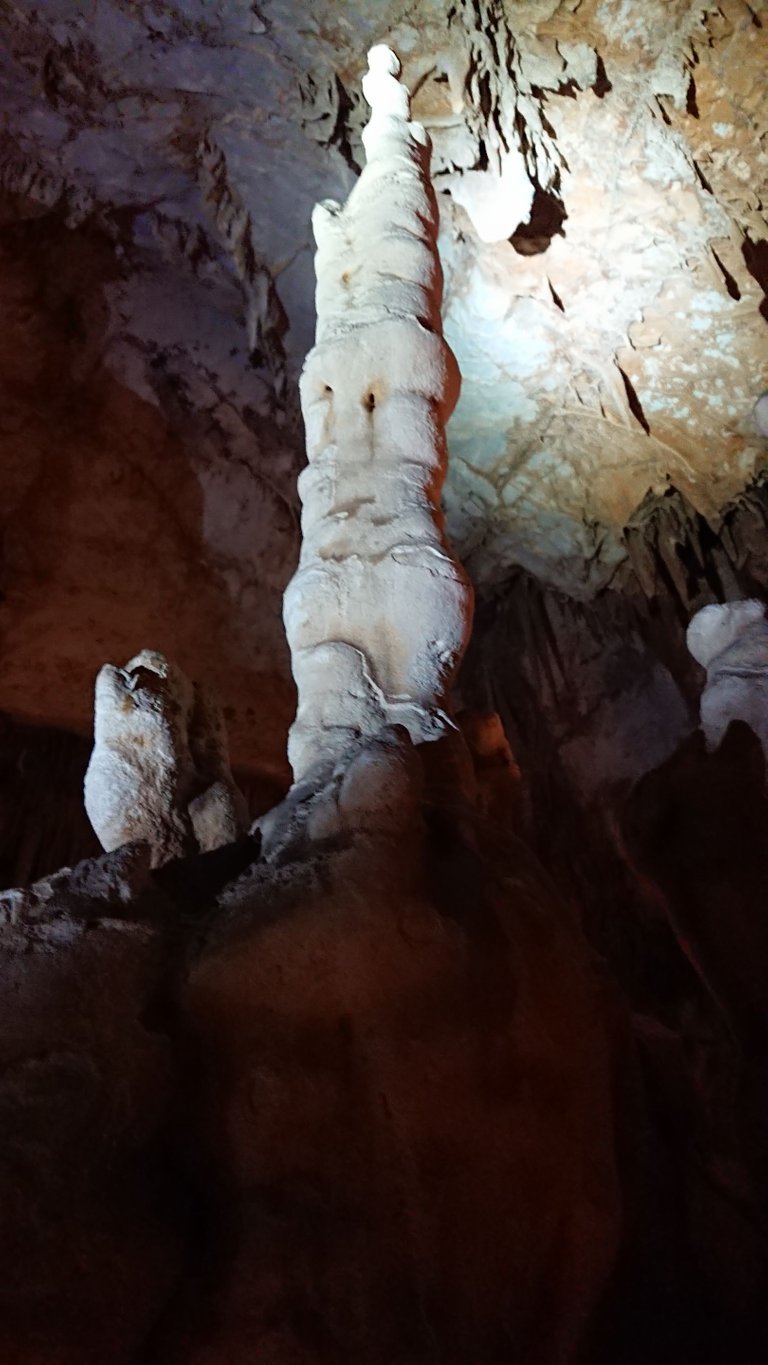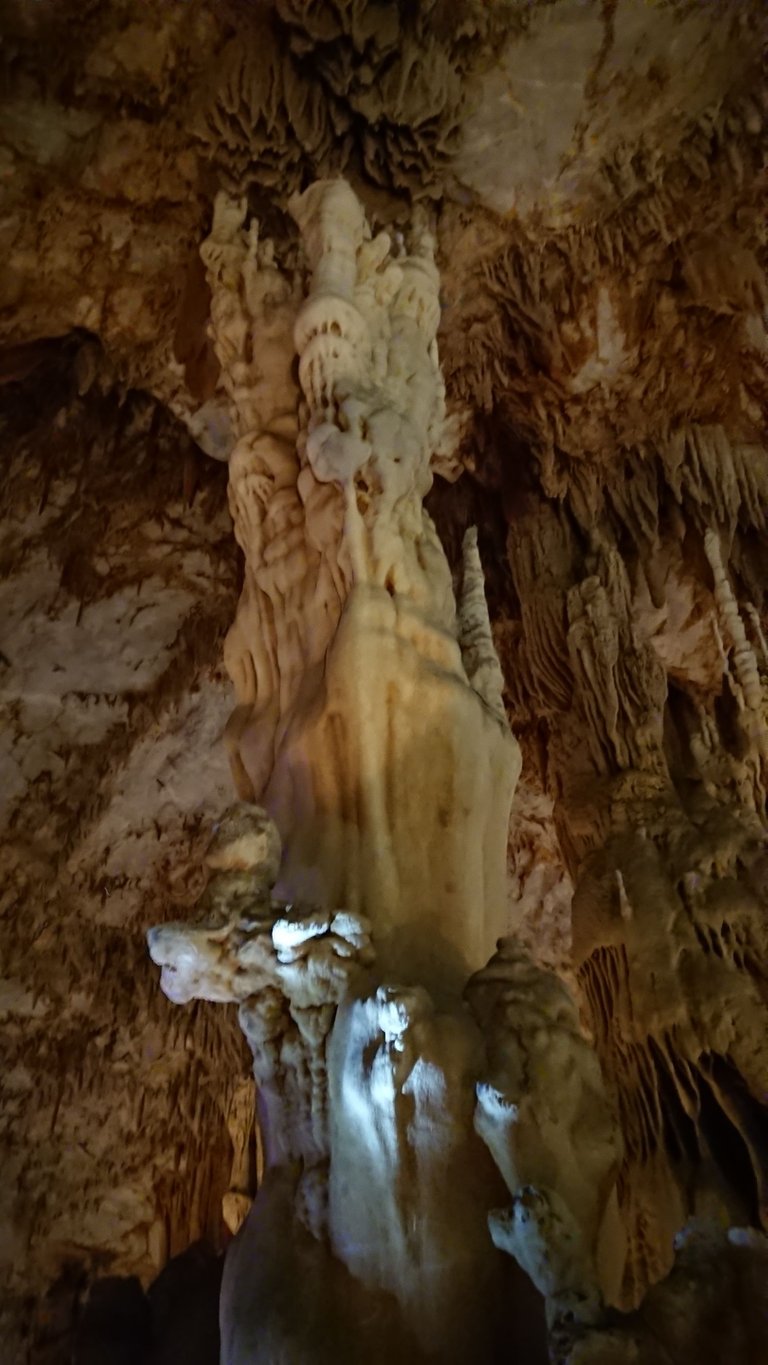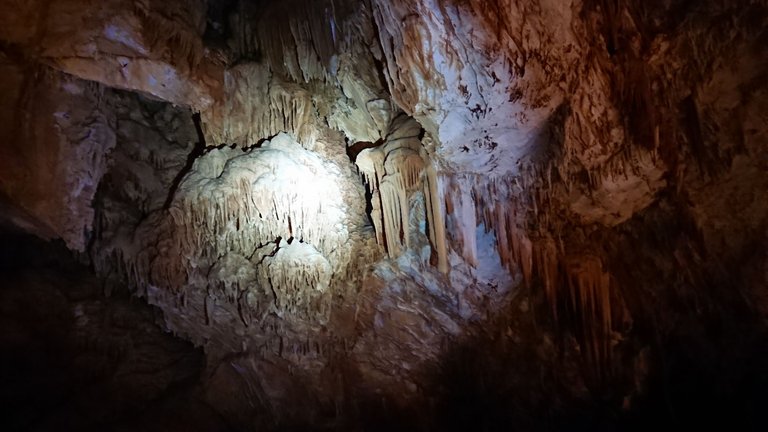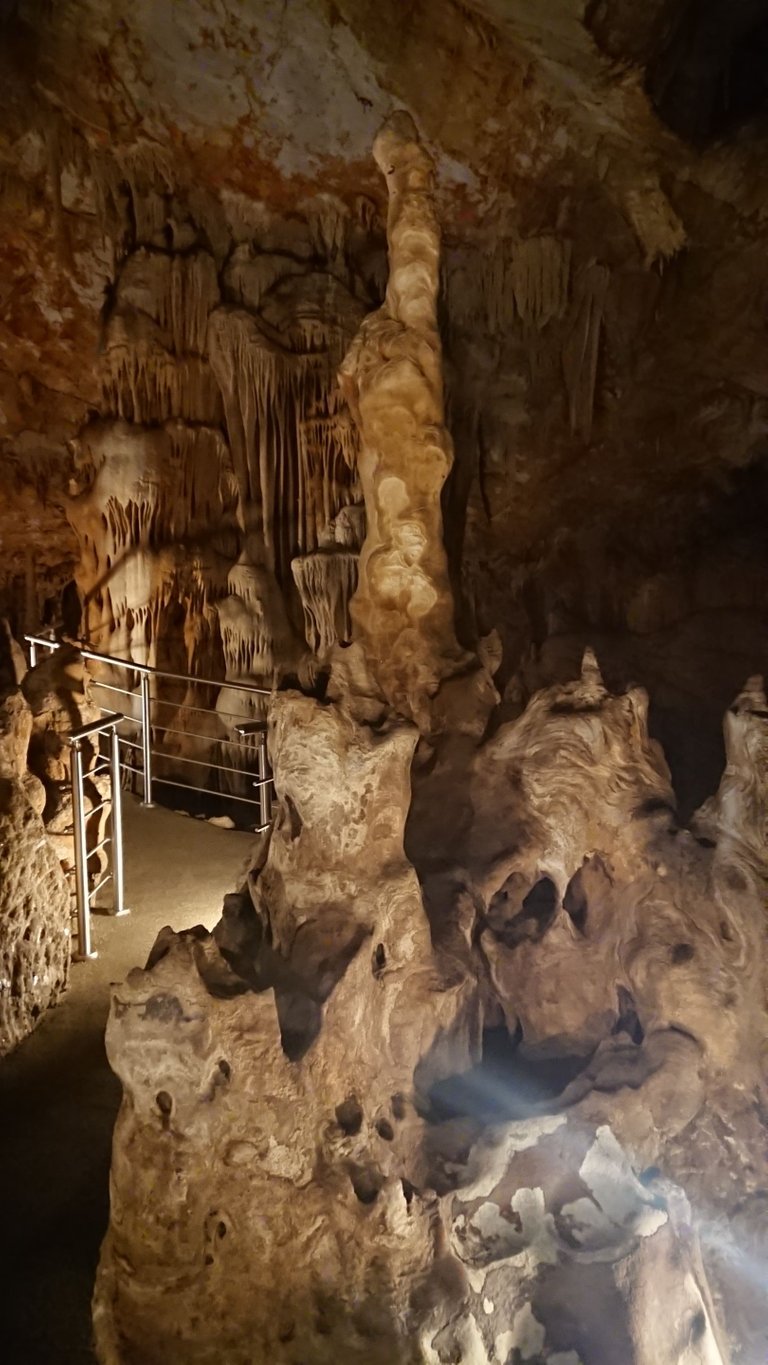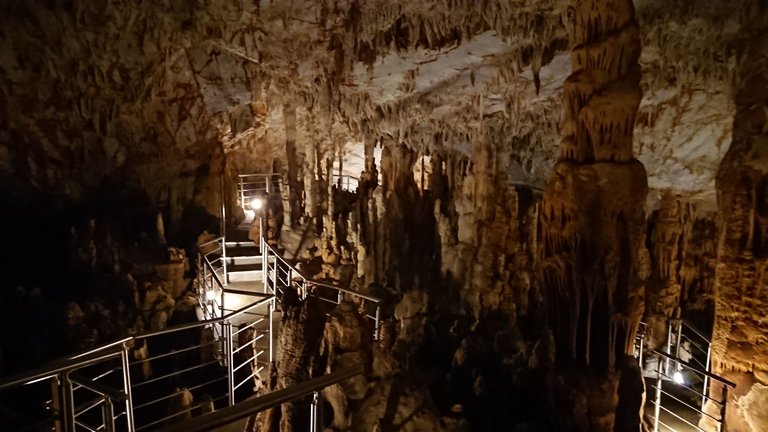 It doesn't require such a stretch of imagination to see that many of those natural pieces of art look as if they were intentionally made to look/represent other things. I don't wanna be a dick and give you a spoiler about the following one but oups...I think I already did 🙂: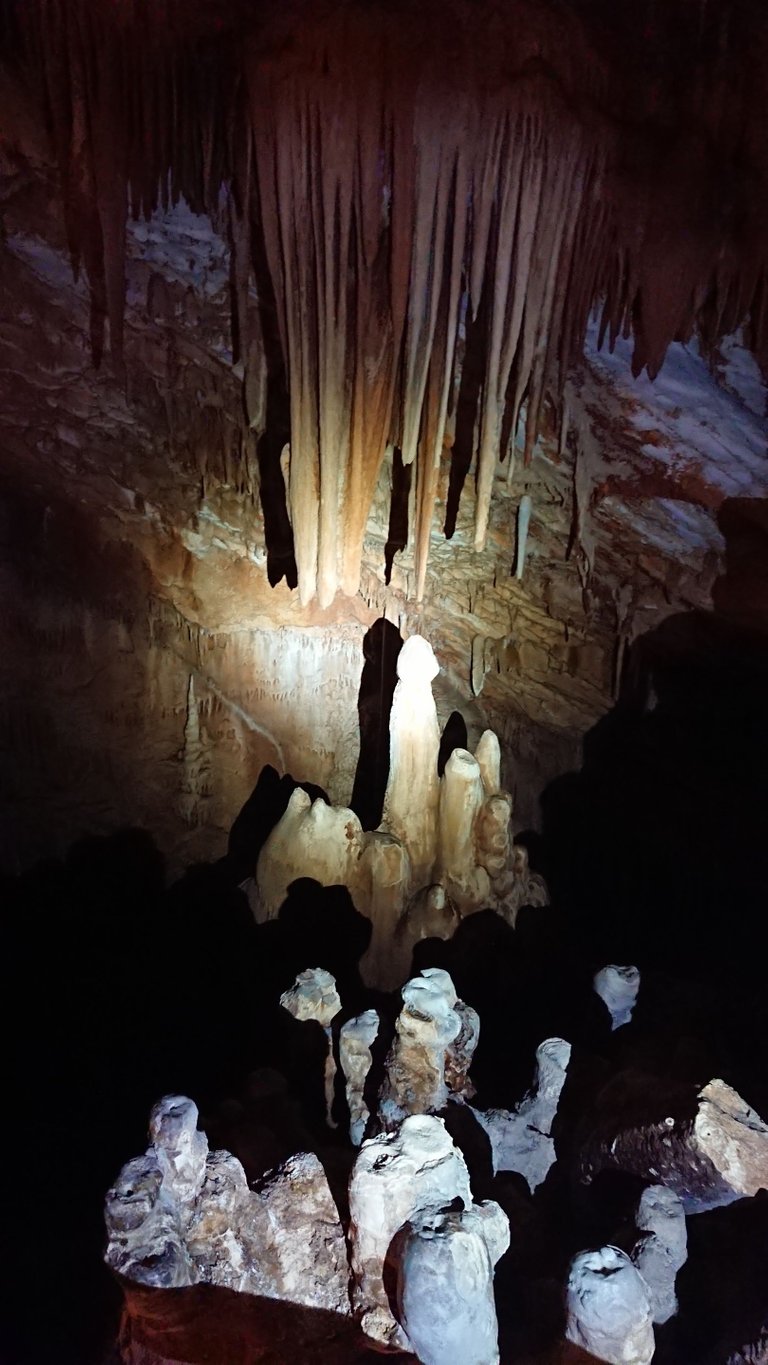 I definitely didn't expect this cave to be so jaw dropping but I also didn't expect it to feel so large. There's even more to see: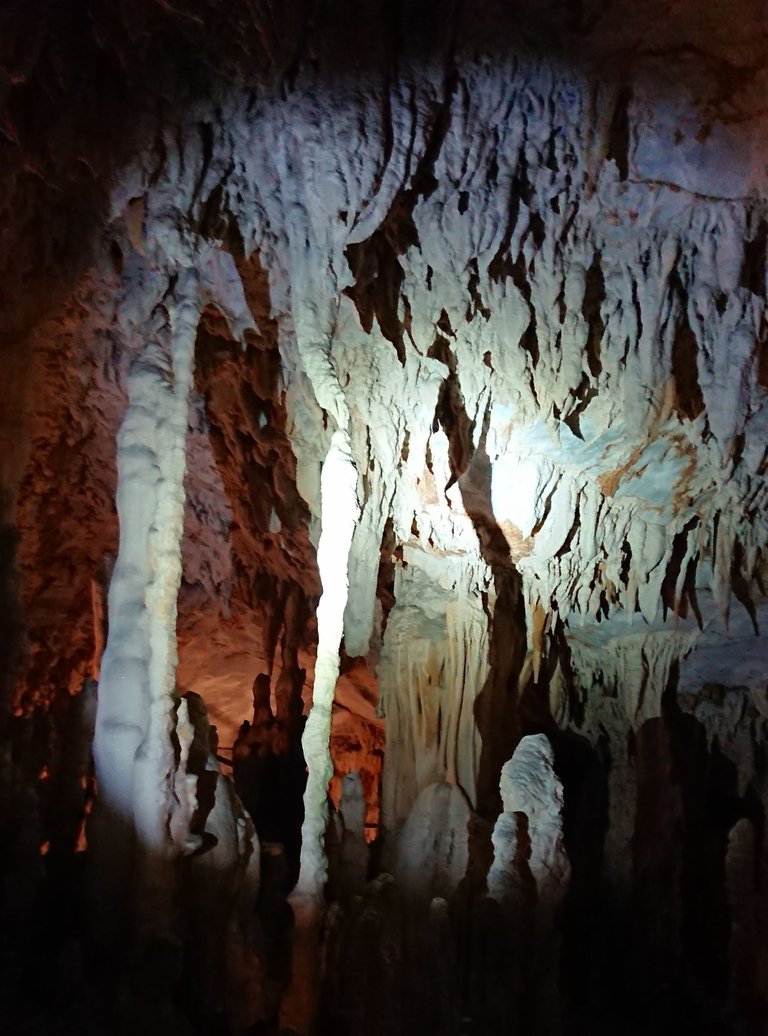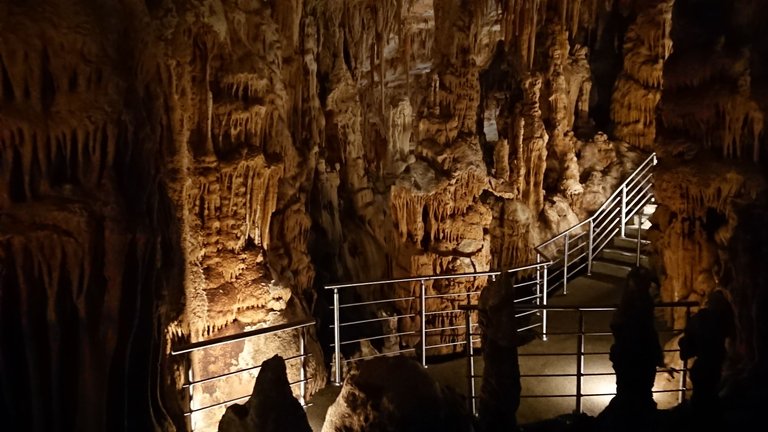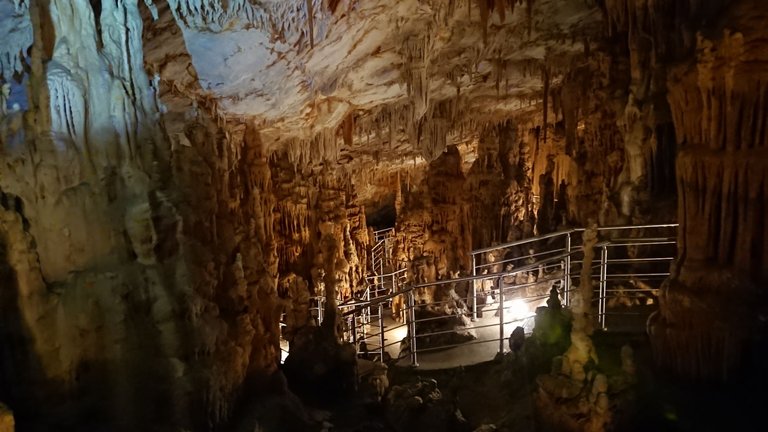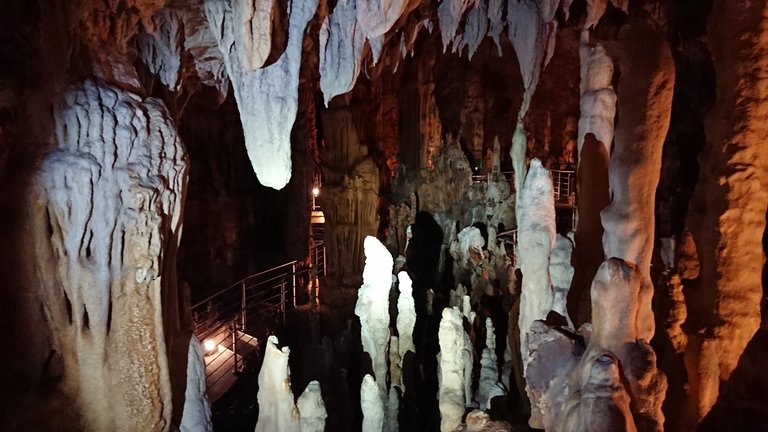 There's a few exceptions of marble in this rock where water cannot make the art it does with Calcium hence those pieces still look bare and have been supported with metal parts for safety: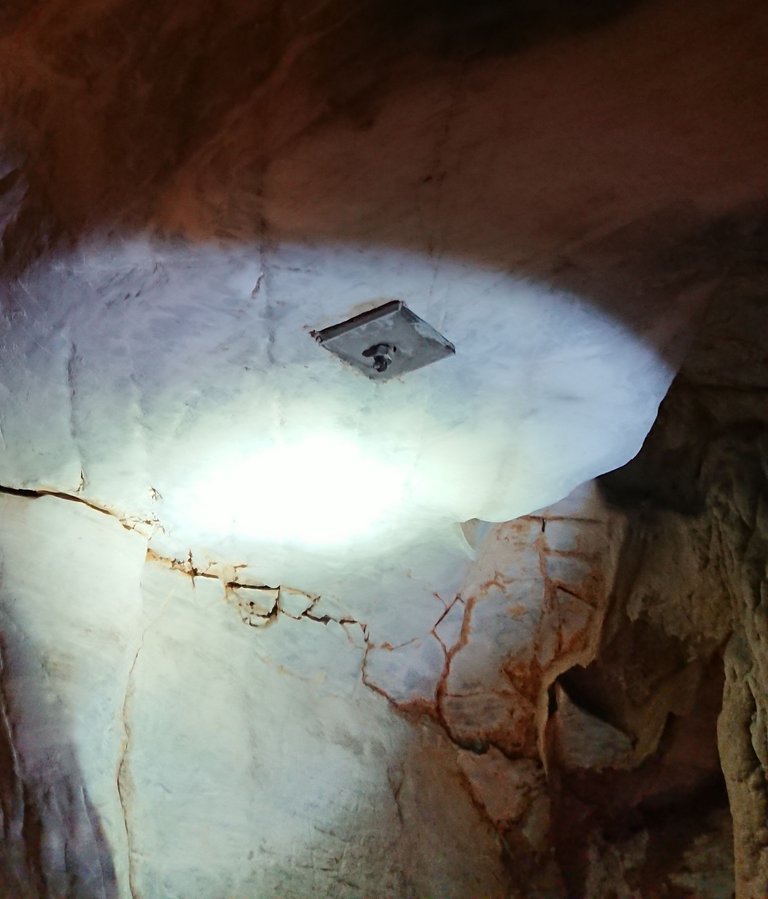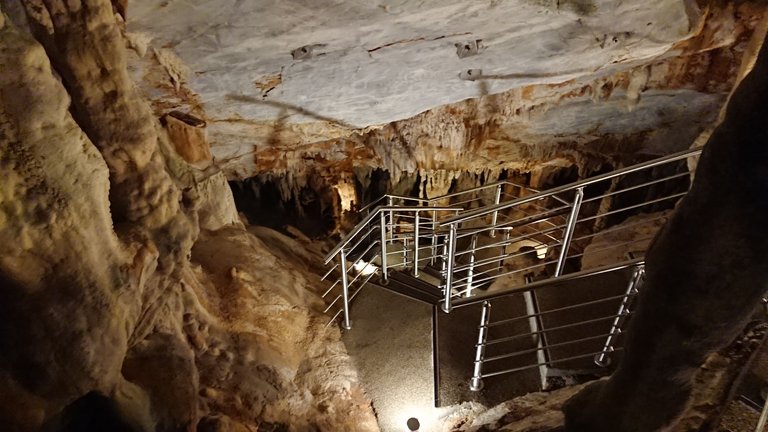 A few meters before the end I take this last one: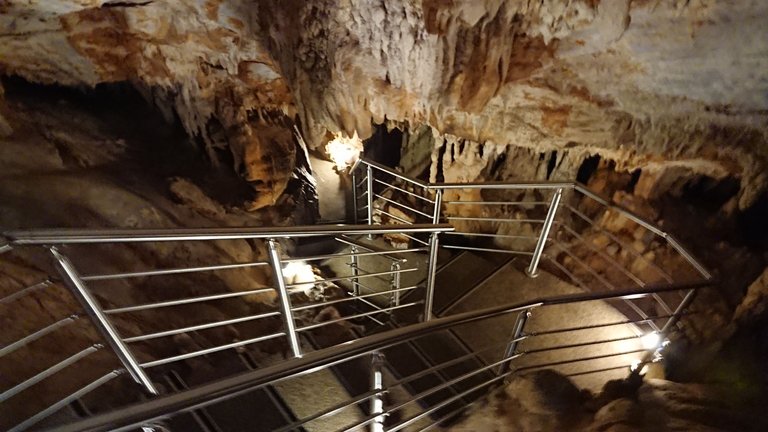 Goodness me! What a treat this cave is! For just 4 euros you can enjoy your walk escorted by a kind and helpful guide. What more can you ask for?
Here's a video with parts of the ride (shakiness speaks for the terrible road) plus a small clip shot inside the cave (not allowed):


I really hope you resonated with my excitement.
See you on the next one!