Wow, the dreemport challenge is finally over. It has been fun for the past five weeks. I did very well for those five weeks but this last week, but did the little I could given the circumstances I had this week.
50 OZ WATER
The weather here has remained hot. I drank lots and lots of water. I am actually trying to improve my skin, haha and I know drinking lots of water and eating fruits is part of what I need.
20 MINUTE QUIET
Did I stay quiet for 20 minutes this week? Nah, I didn't because I was busy like a bee. I may have got 20 minutes free to stay quiet but meeting deadlines was on my mind and for real, I didn't stay quiet for 20 minutes this week except when I slept.
35 MINUTE GOAL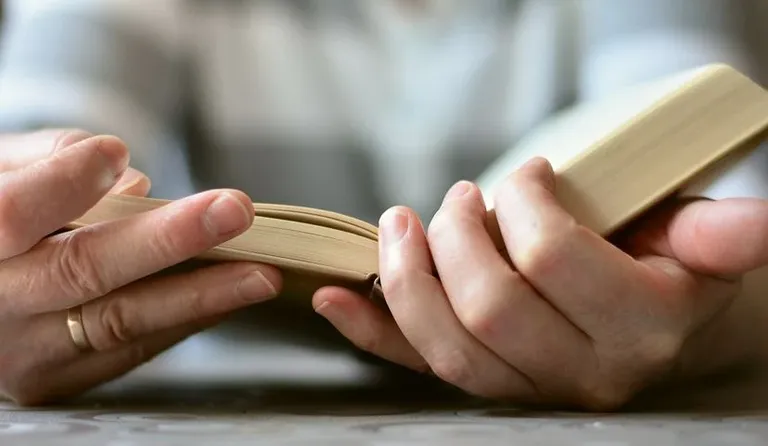 Source
This was the week Jesus died for us, that's our belief as christians, so each day of the week, I had scriptures given to us at service to read and meditate on what Jesus had done for us. We are to sse ourselves in his shoes and find ways to show appreciation for what he has done for us. 30 minutes was used to study the life of Jesus everyday for this week. And my appreciation for him grew.

ENCOURAGER
Well, I was busy and didn't come over to hive for days. But when I returned on Thursday, many told me they had been looking for me. Topmost among them is
@jessicaossom,
She actually met me on WhatsApp, she didn't wait for my return. She updated me on what dreamport tasks required because I was off some days.
Teem Hope leader @hopestylist
She was also there to encourage me to join the teem and do the task. I told her I was late and that she should remove me, but she gave me the courage to continue.
@iskafan
She was waiting with messages in my discord DM wanting to know what happened to me and encouraged me never to give up. She is always a sister.
@davidbright
He was on my post to encourage me. He told me he has kept returning to my blog all week but found my absence. He was glad to see me back
@nkemakona89
She was there to ask where has "this woman" being? Haha. She was glad to find me, I guess she thought I was lost, hahaha but she encouraged me too
@princessbusayo
Was there in my post also, she hasn't seen me in days and now that she has seen me, she is requesting for a dance. Hahahaha. She is a singer too. I asked her to go sing while I rested my waist more in the dance case. 😂😂😂😂 . Others were there too, I appreciate them all.
MEMBERS OF TEEM @deraaa AND TEEM @tengolotodo
They came to encourage me this week. Thank you guys, your visit and words of encouragement are appreciated and commendable.

35 MINUTES ACTIVITY
I marked scripts. This was done far more than 35 minutes in a day. My school vacated only two days ago. We taught and taught until almost vacation day, haha. When invigilation of exams came, it was hectic. My last subject was written on Monday this week, meanwhile I had a deadline to submit students' results in two days. So you can imagine how focused and fast I needed to be. Hence, I shut myself out on coming to hive so as to meet up. but never forgetting to do other tasks except engagement. When tired of sitting and marking, I stood up and took a walk.
PERSONAL GOAL
My personal goal for this week is to make out time to join in the conclusion of the dreemport challenge despite my busy schedule. From what I wrote here, you can see that even when busy, I had dreemport challenge in mind except coming online to encourage people from their post. I knew it was wrong not to encourage them for three days ( Monday to Wednesday) but I had no time to come and encourage many. Encouraging a few and leaving others is worse, so I made it a goal to stay focused on my work, hurry up and come join up before the challenge ends. I may not have got all stars all the days, but I am glad I joined to see the end of this amazing challenge and encouraged some.
DREEMPORT
It has been an amazing challenge. I enjoyed every bit of it. With the short time I appeared for this week, I encouraged all in teem @deraaa , teem @tengolotodo and of course my teem, @hopestylist . It has been a great experience. Thank you @dreemsteem for this challenge, let's not stay long before we embark on another one.

WHAT I ACHIEVED WITH THE DREEMPORT CHALLENGE
I drank more

I learnt to have a goal each day and work hard to attain it.

I learnt that no matter how busy I may be, I should find some 20 minutes to stay quiet. The body needs to recharge. Did I remember to tell you that after submitting my students' results on Wednesday, all those days of hardwork and sleeplessness, I got my sleep back? Haha, I did. Immediately I came back from work on Wednesday, I ate and slept for 10 good hours. I woke up the next morning asking my kids why they didn't wake me up for a meeting on discord with @dreemsteem slated for Wednesdays. They told me how the alarm had rang and rang, how they woke me up but I would turn, look at them and change gear, haha, sleep continues.

This challenge has also helped me shed a little weight and although I didn't get my figure 8 😂 which I was waiting for the dance app ( how could I, when I didn't dance often) 😂😂😂😂 but I love myself more. I feel lightweight now. I had a piece of clothing I haven't worn for two years because it became tight, very tight. But I was glad to slay it yesterday in a program to commemorate the death of our Lord Jesus. Am I not beautiful? Hahaha


Thanks for reading, thanks all for your support throughout the challenge, thanks teem hope for being there when I could not, thanks all teems for the visit, thanks @dreemsteem for this remarkable challenge. I should feel now like a child whose report card is going to make her parents mad. But I don't feel that way. I am a winner, I got two gold stars this week, I encouraged over 20 people and I was there when this dreemport Challenge started. I am still here when it ends and I took part in it even on the last day. Yaaaay. This is my report card please. Manage it, will you? Hahaha.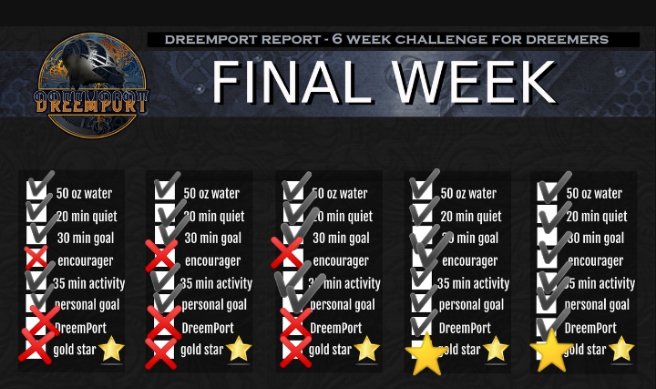 Header image from is dreemport. Edited with polish app.
Thanks for the visit.
Yours @adoore-eu