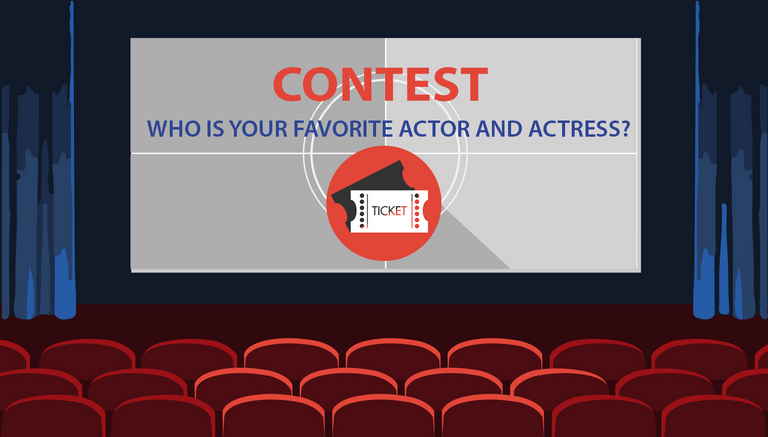 It's been a while since our last contest. As in the previous one, we wanted to turn to the community active on twitter to contribute ideas and decide the theme of the community contest. there were many proposals and opinions that will be taken into account for future contests. that the community users themselves make suggestions for the contests is a way of integrating us more as a community.
This is a sample of the different opinions, among which there were several that predominated on the theme chosen for the current contest.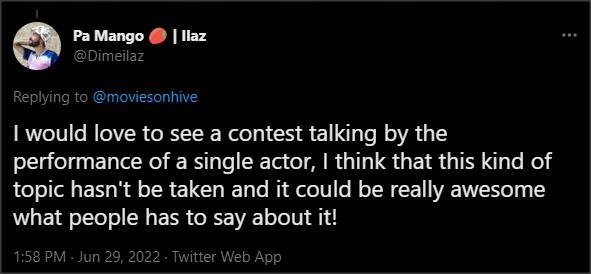 If you haven't yet followed us over on Twitter, get to it!
Many would like to see a contest where people talk about their favorite actors and actresses and all the amazing things people have to say about them.
Who is your favorite actor and actress? Tell us why they are your favorite and what are their best performances in movies or series. What they have made you feel, your experience watching them, why you like so much their characters they have played and the movies you like the most about them.

Contest Rules
Your post must be related to your favorite actor and actress and the movies that impacted you the most with their performances (NO biographies or technical data that are on the internet).
Your post must include an actor and an actress
You must post your entry in the Movies & TV Shows Community (no crossposting).
No plagiarised content will be accepted.
You must use image sources or use your own screenshots and images.
You must post a link to your entries in the comments section of this post.
You must use the #actorscontest tag.
Entries must be posted before July16.
The top four posts will receive the following:
1st place: 15 HBD.
2nd place: 10 HBD.
3rd place: 5 HBD.

Post Presentation
While there's no word limit for this contest, we'll be looking out for the posts that really into the actors and actresses you feature in your posts. So whether you like Johnny Depp's style, Zendaya's talent, Tom Cruise's smile, Charlize Theron's beauty, Jennifer Lawrence's movies or George Clooney's hair, it's your time to express it! We want people to talk about what they like about their favorite actors and actresses: What are their performances like? What movies or series do they like the most? Why do you think they are good actors and actresses? What don't you like about them? What kind of characters do you want them to play in the future? There is a lot to talk about, just be creative. Please don't post biographical data, that information already exists on thousands of websites. We want to see original posts.
Hopefully this will help give you a general framework to work with in the event you aren't quite sure what to write about and need a little help.
Engagement and Contest Scoring
Our scoring process takes into consideration multiple factors in people's posting habits. Not everyone is capable of writing extensive posts that take hours to create, and we understand that. We do look into post length and quality of formatting and presentation, but we also look deep into how people engage with others in the community: do they upvote other people's posts? Do they leave thoughtful and interactive comments and interact with those who comment on their posts?
Engagement is important here on Hive, and we'll be scouting for comments and rewarding them all throughout the contest, as well as nominating your entries to OCD as we always do. Remember, we also have a curation trail so you can earn curation rewards from the posts we curate!
Good luck to you all! We look forward to seeing all of the incredible posts and interactions that make this community so great. If you have any questions, you can contact us over in the Discord channel and we'll assist you.


Join the Movies and TV Shows Community Discord.
Follow us on Twitter!
Follow our curation trail