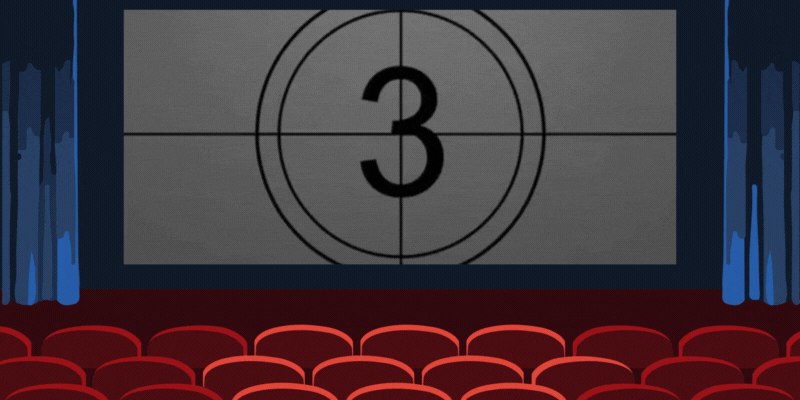 Hello! In our typical love for the holidays we are launching a Halloween contest that will run through the entirety of October here in the Movies & TV Shows community. This contest is aimed at being as relaxed as possible with few rules, to encourage us all to have a bit of fun and enjoy the atmosphere of this autumn month filled with spooks. Watch Halloween themed shows and movies, and write about them here. Perhaps you will find something new to check out yourself during the month! Outside of the contest we aim to also host a few fun events in the community Discord server, most likely with a movie night to be planned at a later date. If you have yet to join the Discord, now is the best time to do so!
A massive thanks to @lionsaturbix for creating this great Halloween themed thumbnail as well!

Getting straight to the point, here are our few rules, please read them and pay attention to them:
Your entry must contain at least 500 words in one language (bilingual posts accepted).

Your post must be themed around Halloween or its genres: horror, thriller, suspense, etc.

You MUST use the #spookymonth tag in your entry.

You must be posting in the Movies & TV Shows community.

You must get your entry in BEFORE November 1.

1st place: 25 HBD.

2nd place: 15 HBD.

3rd place: 10 HBD.
In the event of any confusion regarding these rules: you may post as many entries as you like, providing your posts contain at least 500 words in one language. You may post as you normally do with multiple languages providing that prior condition is met. You do not have to write about any specific film or series, and can write about anything providing it relates to Halloween themes. This of course includes subjects such as:
Ghosts (and other supernatural friends).
Vampires.
Zombies.
Aliens.
Killers.
Werewolves.
Psychological horror.
These few prompts might help you find a general idea of what you could search for and write about. Whether it is a review or a recommendation, or simply just a summary of Halloween themed movies and series you have seen over the month. Perhaps it is a comedy series about ghosts or vampires. Perhaps it is a documentary on strange events or gruesome tales. It could even be a review on a music video featuring these themes. Perhaps even an anime series. We are giving you as much control over what you choose to write about for this contest, so go crazy!
Of course our basic community rules still apply in regards to this contest, so please ensure you follow them. They are visible on the community page at all times if you are ever in doubt.

Grading Criteria
When it comes to choosing our three winners, we will be looking at numerous aspects. We take heavy consideration of community engagement during this phase, so keep in mind that your post may be great, but if your community engagement is lacking it may result in another being graded higher. What is engagement? Well, comments and replying to comments, as well as curating other users. Hive is all about the community engagement, so don't be slackin'!
In addition to community engagement, we love to see posts with excellent presentation! Posts that contain interesting screenshots of the subject being discussed. These can be taken with a screenshotting tool or with a mobile phone. Screenshot key moments since it will help you in discussing the subject and really giving your readers more context. I personally (@namiks) would much rather see your own screenshots and images over pulling low resolution ones from the Internet to use. But of course they are accepted still. Just keep in mind that when it comes to grading, those who really took the time to make the images they used presentable and engaging will likely receive a higher score.
This aspect of good presentation also considers the ways in which you engage with your audience regarding your chosen subject. If you are reviewing a movie, for example, do not just write basic summaries of the plot. Go beyond it, tell us your favourite moments, characters, or perhaps your least favourite moments and characters. Tell us what the directing is like, the editing and the music. How did it make you feel? Was it all effective? Not only will this help you increase your post length, it will also make your posts much more enjoyable to read and engage with, as your audience will see the personality in the post rather than a Wikipedia plot summary.
Throughout the contest we will also be nominating the worthy posts to OCD as part of the OCD Communities Incubation Program.
If you have any questions, feel free to join the Discord with the link below and ask.

Join the Movies and TV Shows Community Discord.
Follow us on Twitter!
Follow our curation trail