Hey Jesscardy cats
If you haven't already realized it was, the game of life is rigged. Unfortunately, as much as you can try to deny it, we are all tied to money in some way, shape, or form.
We need one another to survive, and money is the lubricant we use to pass value between one another, so we all benefit.
The capitalist model is based on everyone becoming a specialist in a certain skill or talent the world needs and then using money to redistribute that value so we all can enjoy it.
It's a great theory, but there's one problem, the method we use to value the productivity and creation of society is pardoning my French, Le Fucked!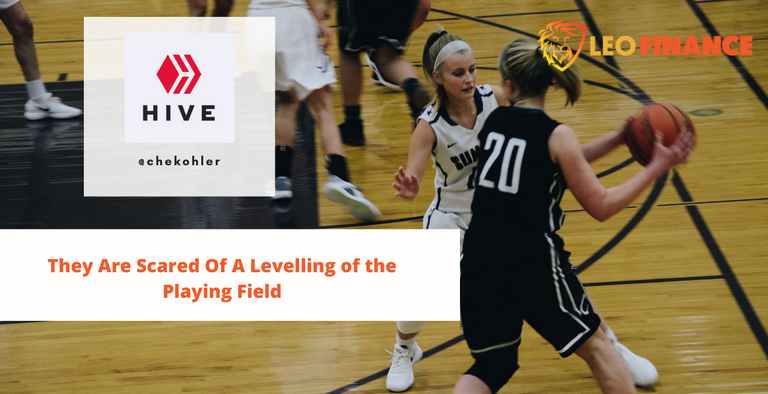 You can have fairness when 50% of all decisions are manipulated
In every decision and transaction we make, money is the measuring stick; we sell our skills, time and productivity for money; most of us in fiat money of our country we are born into and remain in.
Regardless of the fiat currency you earn, it's being manipulated, some just on lower levels than others. Distorting price signals and having those who sell their labour and save being punished while those who hold assets and speculate with debt are rewarded in increased amounts.
The privileged class
It's no surprise that as government gets bigger, more people gravitate to working there.

It's no surprise the most "profitable" companies are those with government contracts

It's no surprise that corruption is rife amount those with no check on the balance of power

It's no surprise people are angry as governments fail them while the individuals inside them get paid to fail

It's no surprise that the wealth gap continues to grow the further you are from the money printer
These are all symptoms of the unfair playing ground. Governments worldwide talk about equality, but they don't work towards it because if they did, they'd be out on their arses.
In a world of equal opportunity, it's all about your merit and value you create and with most governments and workers in these fields and adjacent companies not producing much, they would be pushed down the pecking order and forced to compete.
You can never have fair anything without a fair system of money.
They don't want to level the playing field. For me, who lives on the wrong side of the trade, we are more robust; we hustle, we save, we work hard, we have built survival skills that we'll make a living in a hard money world so much easier.
Those who have benefitted from printing have no hunger. They have no skill, and they have no value, so they will fight to protect a system they benefit from by any means necessary.
They are scared, and they should be
Socialism for the rich will eventually end as we all gravitate to hard money over time. You can deny it, you can fight it, but in the end, it doesn't even matter.
It was inevitable!
I, for one, hope to live under a hard money standard; I've been bred for this, I've been moulded for it!
The question is, will you be ready to move to hard money?
Have your say
What do you good people of HIVE think?
So have at it, my Jessies! If you don't have something to comment, "I am a Jessie."
Let's connect
If you liked this post, sprinkle it with an upvote or esteem, and if you don't already, consider following me @chekohler and subscribe to my fanbase
| Safely Store Your Crypto | Deposit $100 & Earn $10 | Earn Interest On Crypto |
| --- | --- | --- |
| | | |
---

Posted Using LeoFinance Beta