In the last few days, I've been preparing a little present for one of my best friends in the offline world: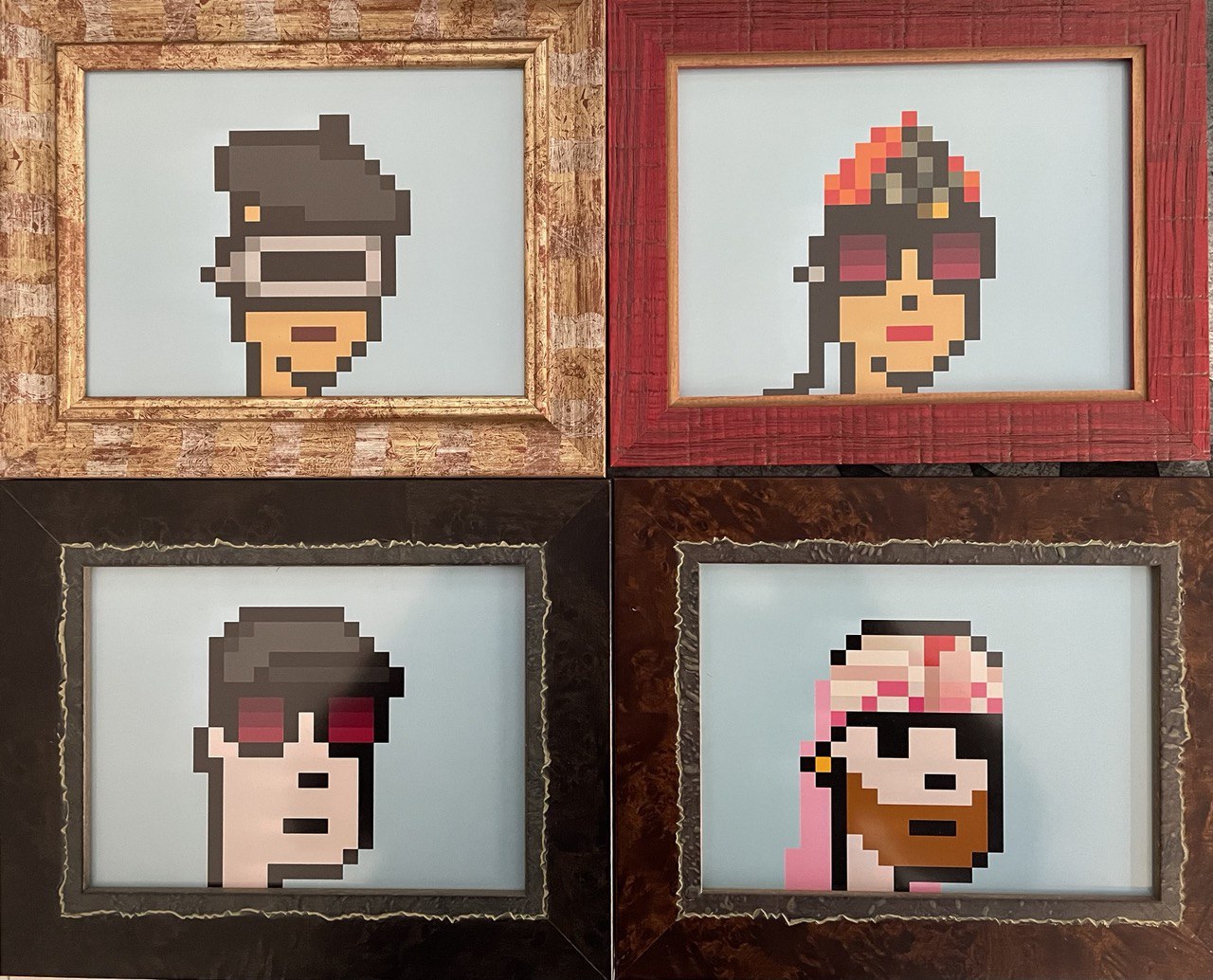 As you can see I grabbed a few punks (#6091, #2806, #414 and #6463; to be exact). Did a right-click & saved and printed them in the 'real metaverse'. This Saturday we're doing dinner at home, and I'll be taking profit off the occasion to give away these punks as presents for my guests.
With these kinds of images (or pixels!) happens something very particular, since you can easily think about a few 'attributes' about the person who's going to get the punk and gift one with a similar appearance. Let's check how I did it (what I have based on).
Punk #6091: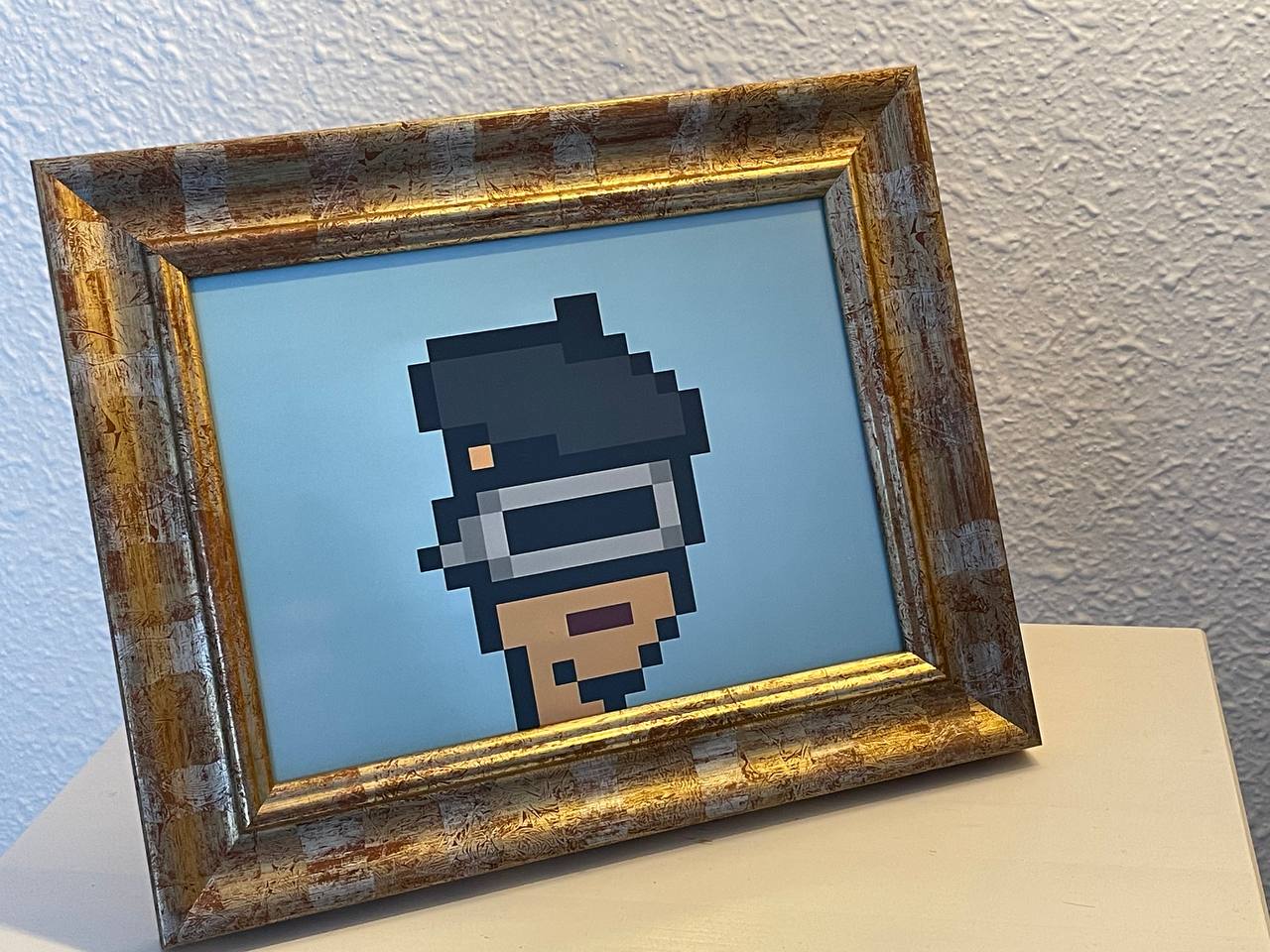 #6091 is a photographer, she also loves Daft Punk. Has a bohemian feel and dresses accordingly. I have seen her wear a beret sometimes, and for all these reasons I feel this is the perfect punk. A real alter ego of L. in the Hive Blockchain.
Punk #2806: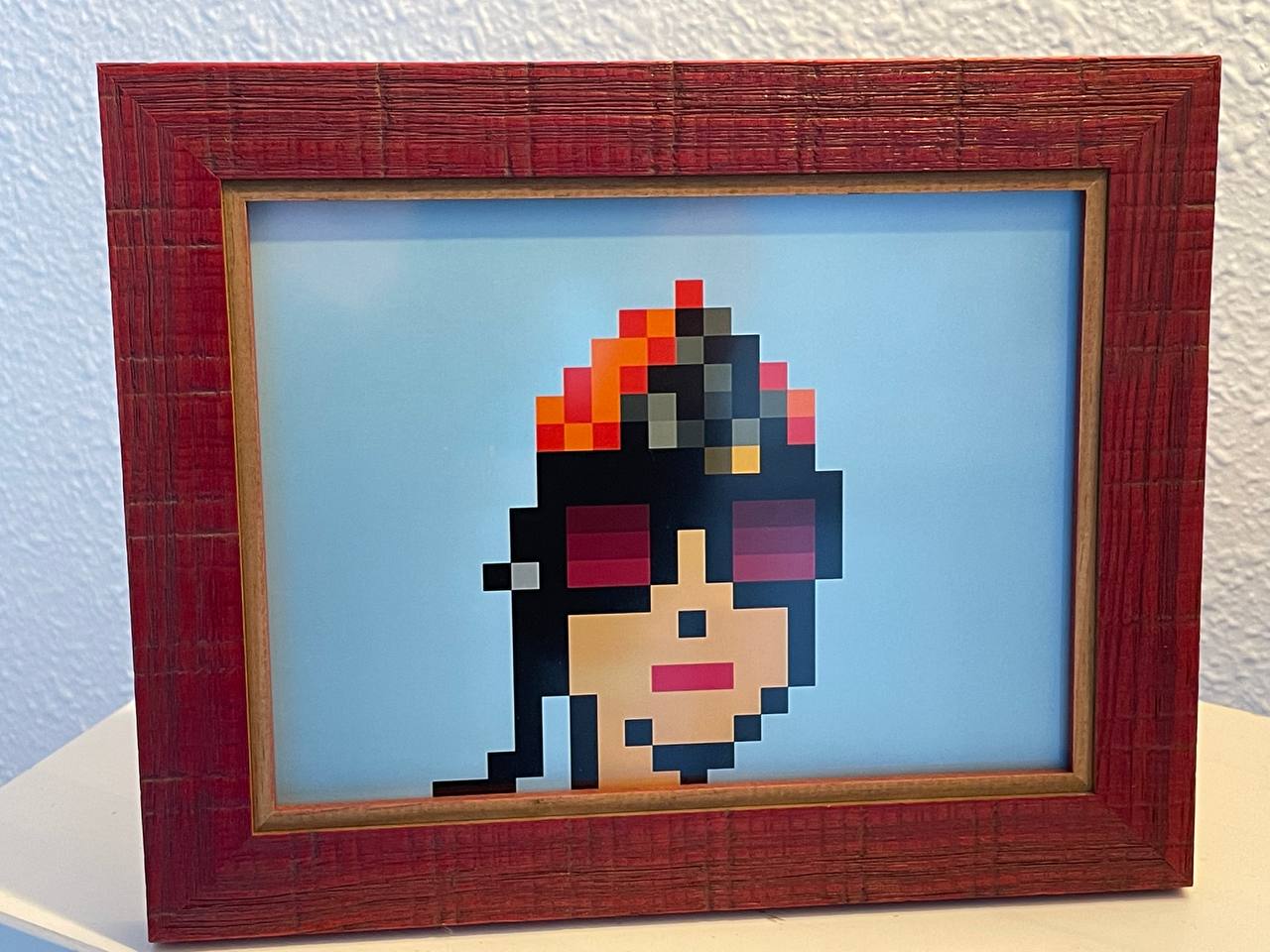 #2806 and #6091 are sisters. I also had the opportunity in 2016-2017 to share a flat with her and I know by first hand that she can be a bit bossy sometimes (no probs from my side, I love that). For that reason the 'Chinese Landlords Hat' it's the best item possible for her punky.
M. will laugh first and then probably will give me orders to delete this ASAP. Lol, how to tell her that the Hive chain is made of censorship-resistant content?
Punk #414: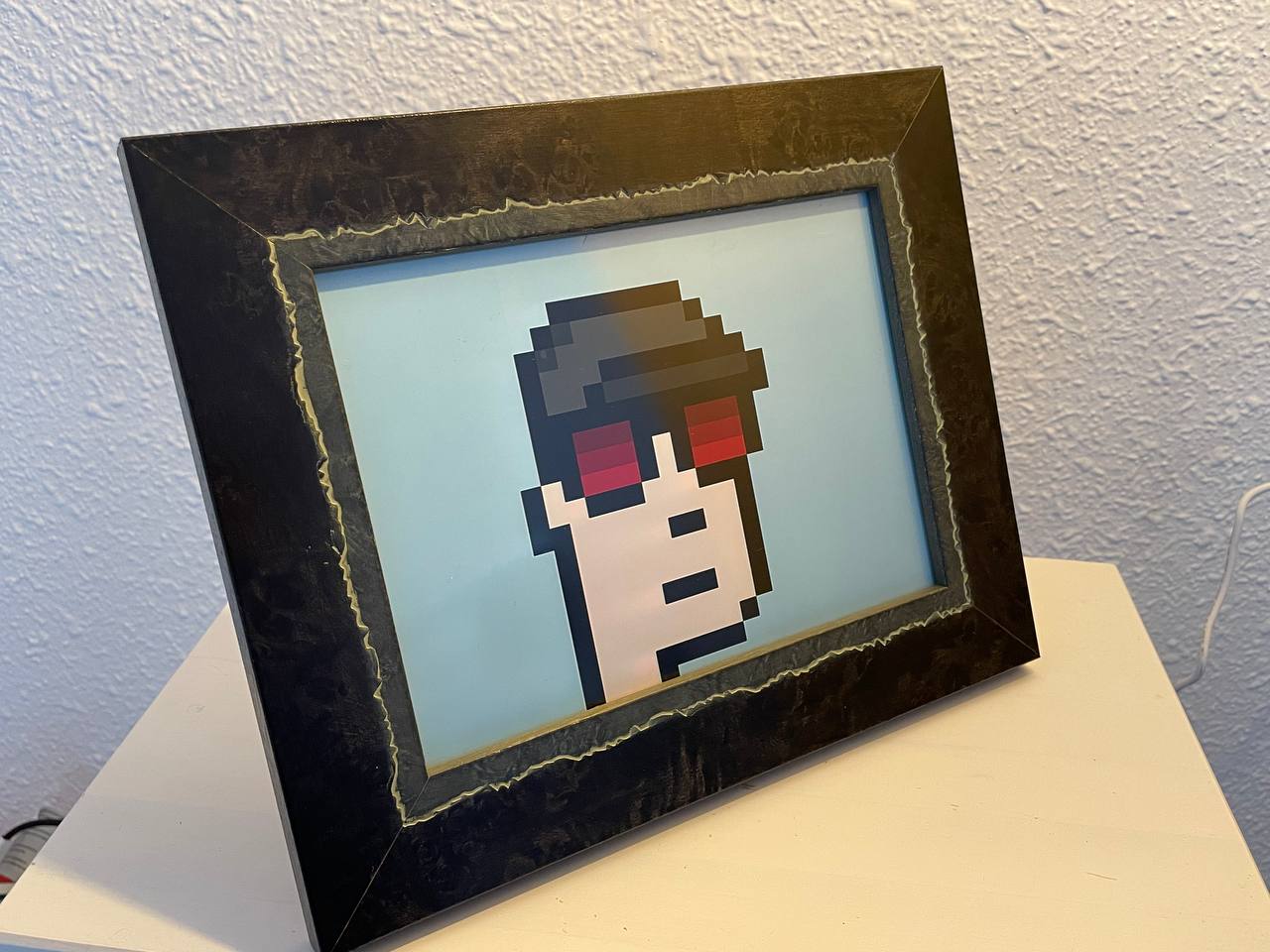 #414 is the partner of #2806. For that reason, they're wearing the same cool glasses (how cool is that!).
J. is a designer and illustrator with a pretty 'normal' face which gave me a lot of headaches to associate punk with.
He loves to spend time alone and values calmness very highly. Was one of the few people around me who did not mind too much the forced lockdown back in 2020. For that reason, I knew 100% that I wanted a punk with white skin for him.
He also streams in twitch from time to time, this is one of many efforts to bridge him into Hive & 3speak (fingers crossed!).
Punk #6463: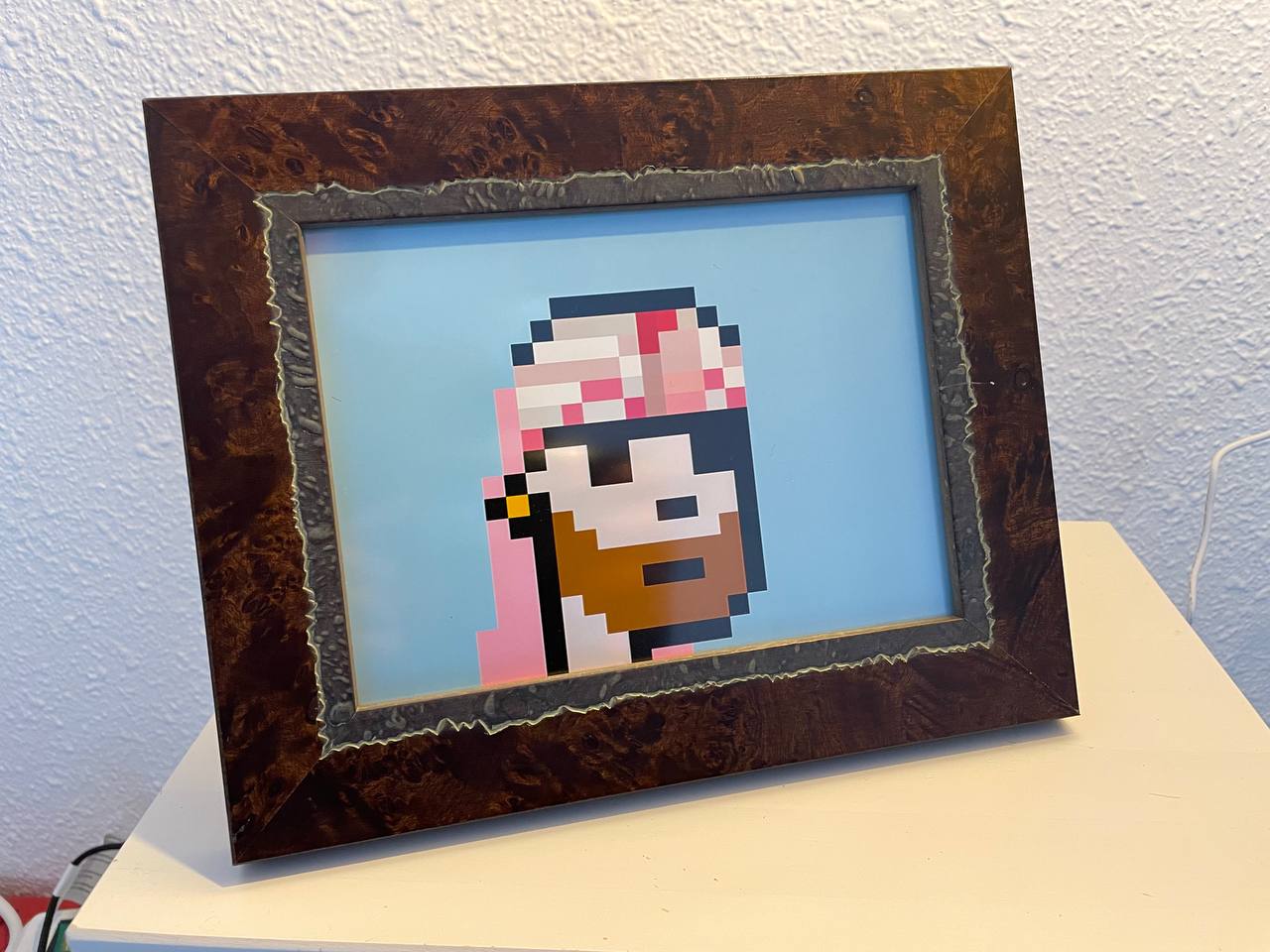 Today (Jan 19) is #6463's birthday. When I was thinking about the perfect punk for my friend I thought about what @trumpman tells me every time.
'Gay'.
And that's it. I looked for the gayest male punk around. If I'm gay, K. is at least twice as gay (without negative connotations). Smash the upvote button if you agree.
My Experience with Hive Punks.
When Hive Punks was launched by @themarkymark I fell in love with the whole thing and FOMO'ed in. Managed to grab 200 of them (2% of the whole supply which I still hold) and had the luck to get one of the rarest ones.
I got 1/5 of the 'laser eye punks'.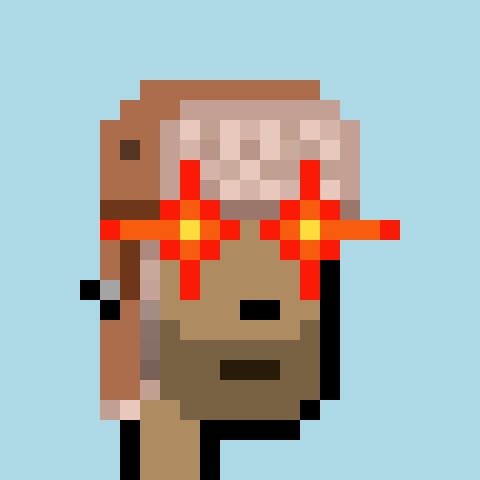 I sold it to @elmerlin on 31/12/2021 for 3000 HIVE (4300$ back at the time). Thank you so much for one of my most awesome trades, ever.
This move alone paid in full the investment for my remaining 200 punks, so it's a 'free ride' from me. If HIVE as an ecosystem ever gets recognized enough. This supply of punks is a gold mine, so I'll wait patiently while the time keeps doing its thing.
Not a matter of 'If'. it's more a matter of 'When'...
Every single individual who's benefitting from HIVE has the 'moral responsibility (in my humble opinion) to keep sharing the word and keep making this place more & more accessible. We're truly changing lives (apart from our own).
This little initiative is my little contribution for today. I have written and hidden a personalized message in each of the frames:
''Your alter ego [Punk #2806] awaits you in Hive''.
If they join I'll let them 'claim' his/her punk. It will be a great souvenir from a great celebration!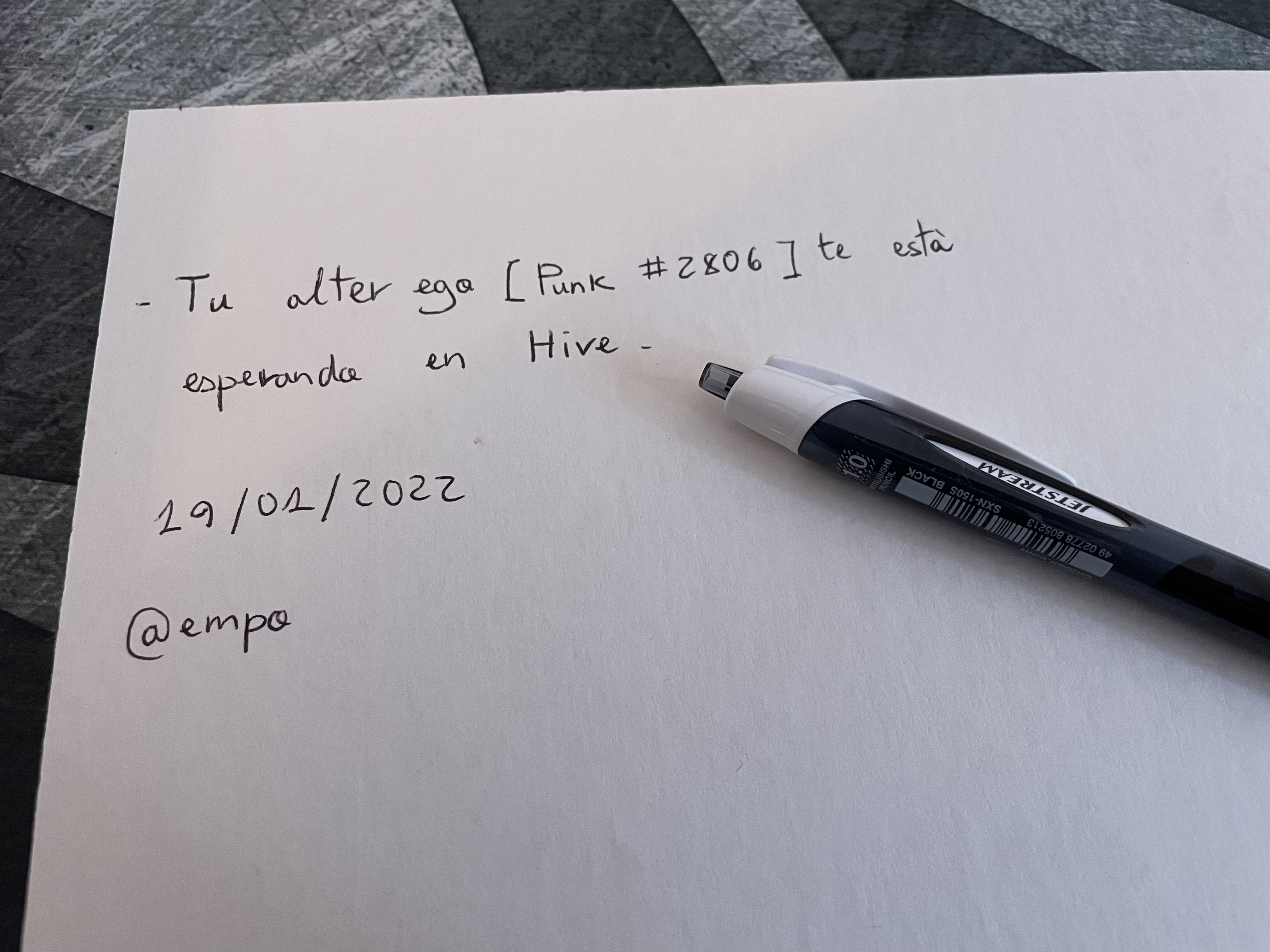 Hopefully, we see 4 new faces around soon! What are your thoughts about my 'real world NFT's'?
You can join us on Telegram and follow me on Twitter.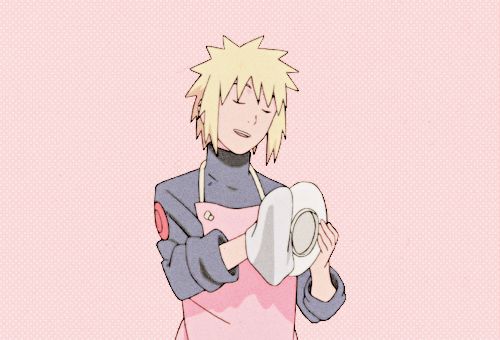 Posted Using LeoFinance Beta