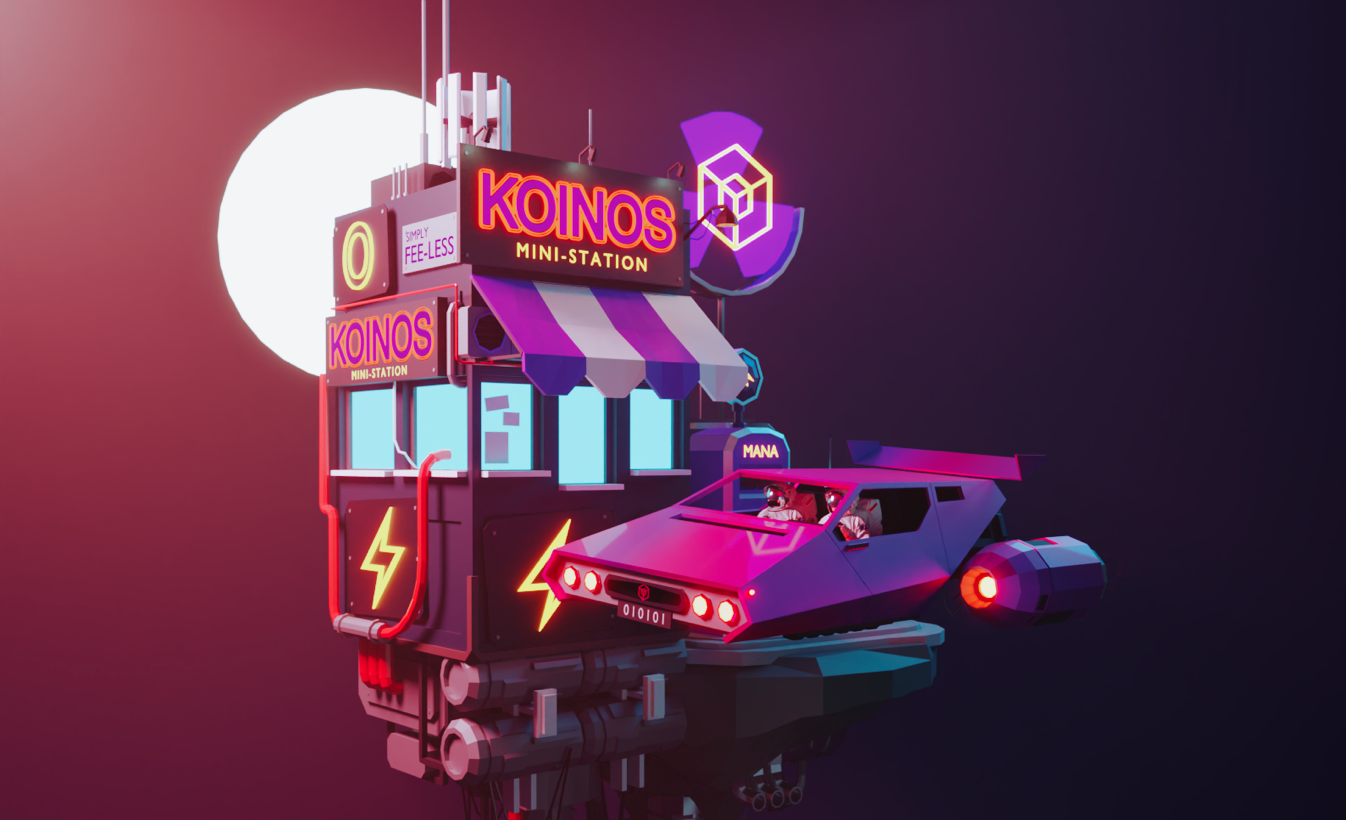 It is finally happening! Only three days left for Koinos ERC20 Snapshot to be taken. The main-net will launch soon after the snapshot and Koinos investors will be able to claim KOINs on the main blockchain. It has been about two years since this journey began, and we still in the beginning of this journey. For most of us what started as a fun mining experiment two years ago turned out to be not bad of an investment in regards to Koin price appreciation and being part of new approach to blockchain technologies.
If you hold Koins, you are most likely already aware of the latest updates and prepared for the snapshot. The most important thing is to make sure that ERC20 Koins are in a wallet you control and you have the private keys or seed phrase. There are detailed guides and latest information about this in Koinos discord server. After the snapshot is official, it is expected that ERC Koins will become worthless. The value of real Koins on main-net then will have to be rediscovered if/when they get listed on some exchanges. Interesting times.
I remember when mining started, due it being on Ethereum network, it wasn't free. For average users who used ordinary computers to use the mining software, mining Koins ended up costing about 2-3 cents at that time. Mining didn't last long for me, because the price of Koins in the market was almost same as cost of mining. It became easier to buy coins in the market then keeping the computer on for mining. The price of Koins had success even when though blockchain itself didn't exist yet. Even today its price is ten or twenty times higher than what used to cost two years ago. Now that ERC20 Koins lose their purpose after the snapshot, and may/will become worthless, it will be interesting to see if the Koins will see similar success as native coins of a working blockchain.
When looking at crypto projects or blockchain technologies, I like to consider three things - story, code, and money. I would like to know the story of how the ideas around creating such blockchain, driving force, development, and what motivated people involved to innovate and be part of this project. I would like to know what the code is about in higher level, protocols, and solutions it provides. I would want to know what the monetary policies and protocols are that make such networks function properly. Koinos has amazing answers for all three of these questions.
Koinos story is similar to the one of Hive. As you may already know that the core team and developers of Koinos used to work for Inc. Just like the Hive community took measures in a decentralized fashion when decentralization of the network was under threat, Koinos core team did the same and decided to leave an organization that acted against basic principles of decentralized systems. But also, I think the idea of Koinos, a new blockchain with a new protocol was already in works even before those events took place. The event just served as a catalyst to bring these minds together and creating something new, and hopefully something amazing.
Just like Hive and Bitcoin, Koinos also has a mission of contributing to decentralization and empowering ordinary people. This has been evident since the very beginning of the project, when the core dev team rejected the idea of ICOs and pre-mining. It has been very obvious and clear that the intentions were to make the network as decentralized possible from the very start. However, things don't always work out as expected. It is yet to be seen how decentralized the network will be once the main-net launches, layer 2 developments continue, and we see governance in action. So far, it seems we are heading towards decentralized future of the network.
While Koinos offers a new approach to blockchain tech, it will also utilize a less common consensus mechanism - Proof of Burn. Some of the more commonly used consensus mechanism in crypto are Proof of Work, Proof of Stake, and Delegated Proof of Stake. I am really curious to see Proof of Burn in action and how it will work once blockchain is live and network continues to grow. Also like Hive, Koinos will be fee-less blockchain, and utilize mana system instead of fees.
There is a lot to be excited about with achieving this important milestone in the development of Koinos blockchain and building a community around it. It is definitely an experiment worth paying attention to, and better yet to participate in. Feel free to read the Koinos Whitepaper to learn more about this new blockchain and join their discord for the latest updates. You can also read the post by @bluerobo titled Koinos - One Week Until Snapshot for very useful stats, info, and links about Koinos.
Are you ready for the Koinos snapshot? Let me know in the comments.
Posted Using LeoFinance Beta