It's another beautiful weekend to recharge and rejuvenate our tired minds and body and most importantly spend time with my family. Today, Sunday, my small family has gone to Tuburan, an hour-ride town from home going south, for some important errand to do. Aside from that today went out very well, which ended up with us having lovely smiles on our lips, there's another great thing that happened today.
On our way home, we were supposed to make a stopover at any local restaurant that we will pass by along the way for our dinner. A restaurant which has an open sea view for us to feel the cool evening breeze of the sea. But little did we expect, this tiny Daanlungsod beach would surprise our eyes with a magnificent fiery sunset, one of the best sunsets we've ever seen!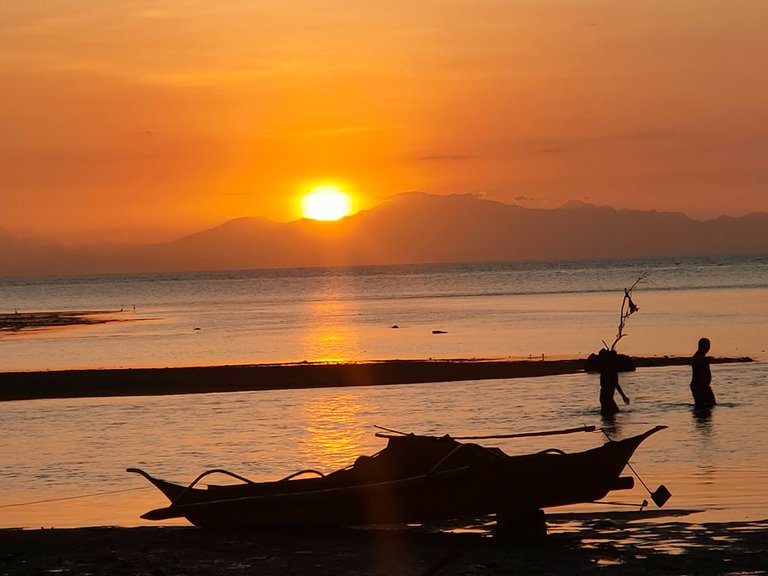 Yes, I have witnessed several splendid sunsets on the open ocean, but the sunset in DaanLungsod Tuburan offered a way more beautiful sunset blazing with brilliance. My husband just knew that this beach is the best spot to witness a sunset when he spot a couple and a group of friends waiting and watching for the sunset at the corner of his eyes upon passing this quiet beach.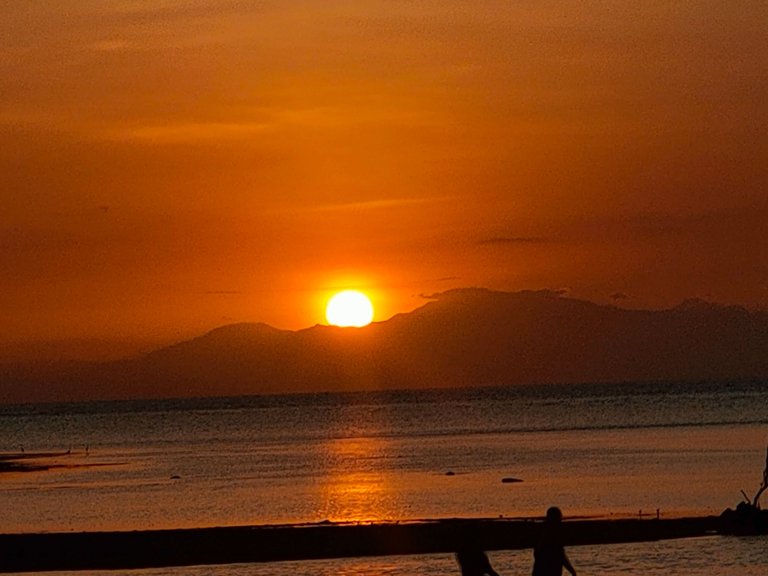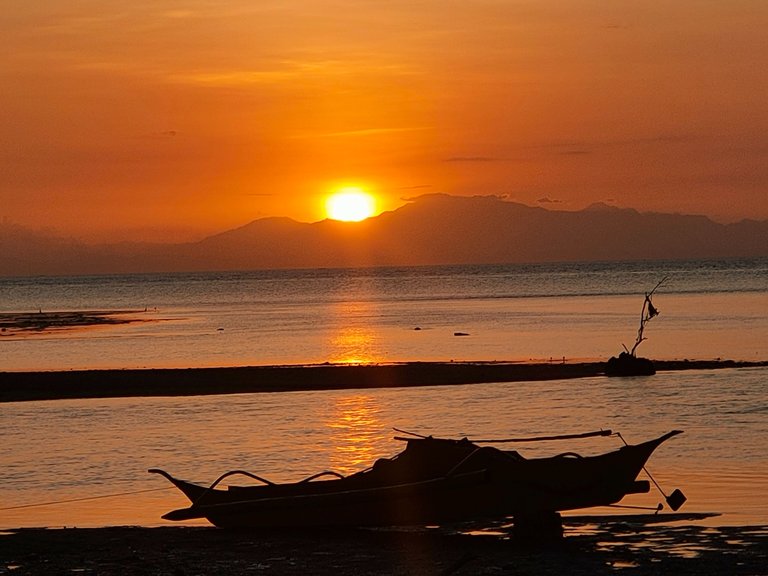 We hurriedly took a U-turn, parked our vehicle, and walked down to the beach. And just in time, we witnessed the greatest show of the sky- An orange ball stealing all the blue sky as it made its grand fiery exit. The sun was blazing, and just so wonderful to look at! My jaw dropped at how magnificent its view was when it was about to hide from the glorious silhouette of the mountains of Negros.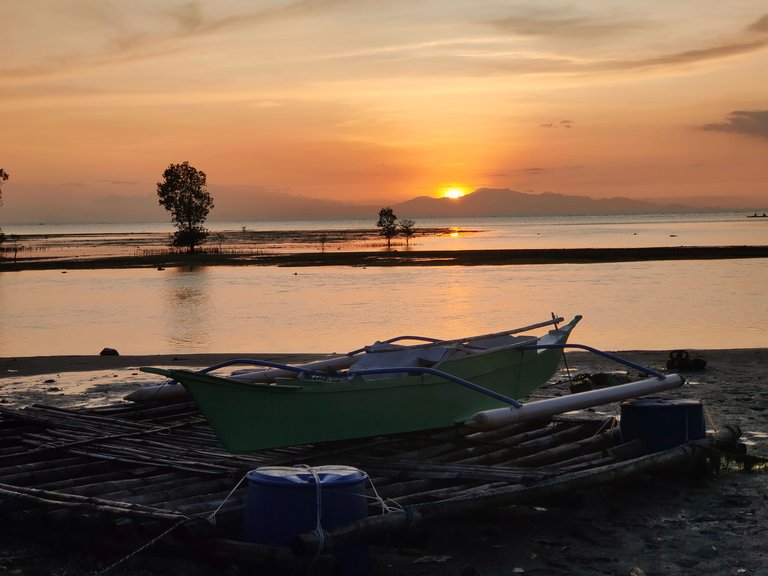 Why Daanlungsod Beach is the best spot to watch the sunset?
Daanlungsod is a public beach. The beach is so peaceful and silent. There were plenty of fishing boats being docked on its shore. From the look at it, this beach is the entrance and exit of the fishermen in the village.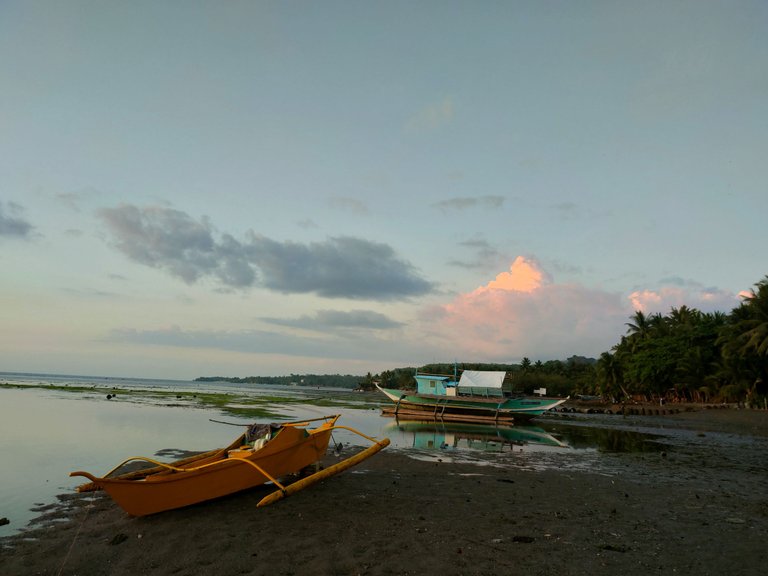 The serene beach of Daanlungsod.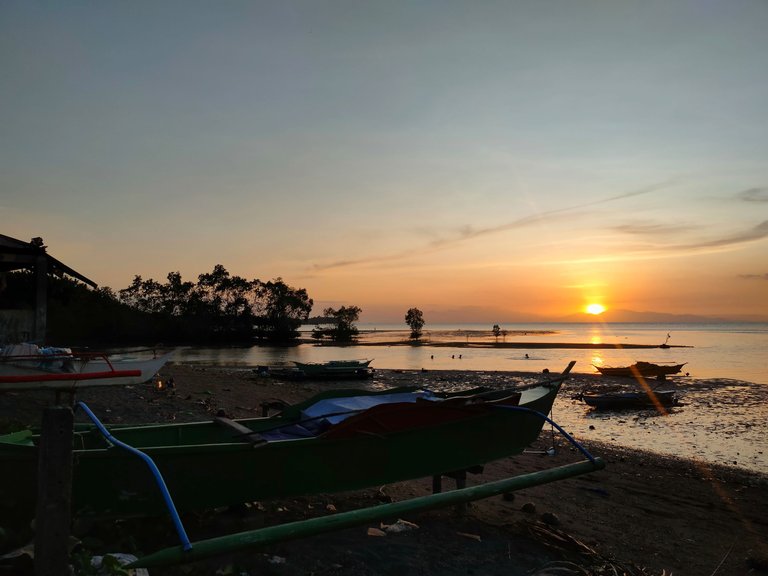 Unlike to some public beaches, this beach of Daanlungsod has no tables and chairs to sit on. If one wants to sit and watch the sunset, he/she can squat and sit on the beach while bringing some snacks with him.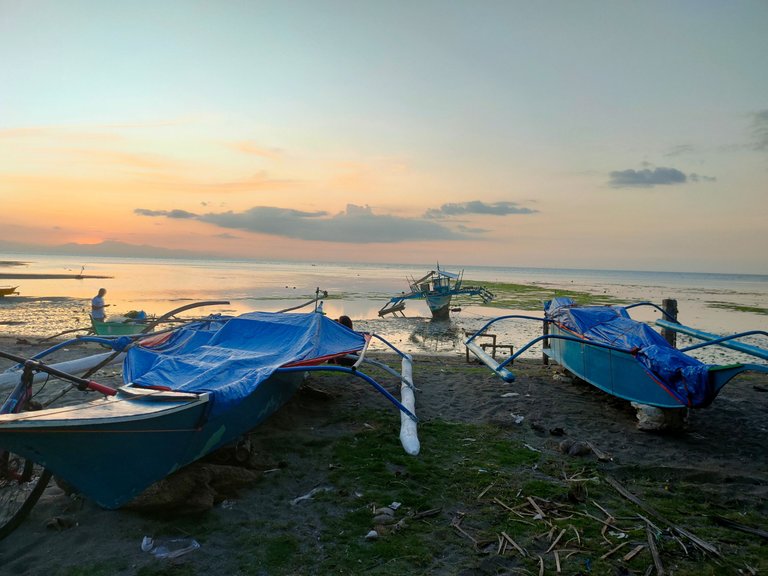 Another wonderful view of this beach is the sandbar-like in front of its shore. The sandbar has several trees on it growing that made it look like a little island. The water flowing in between this sandbar and the shore is so calming and soothing to see. These lovely things with the splendid sunset in the background give an indescribable beautiful picturesque one one must witness.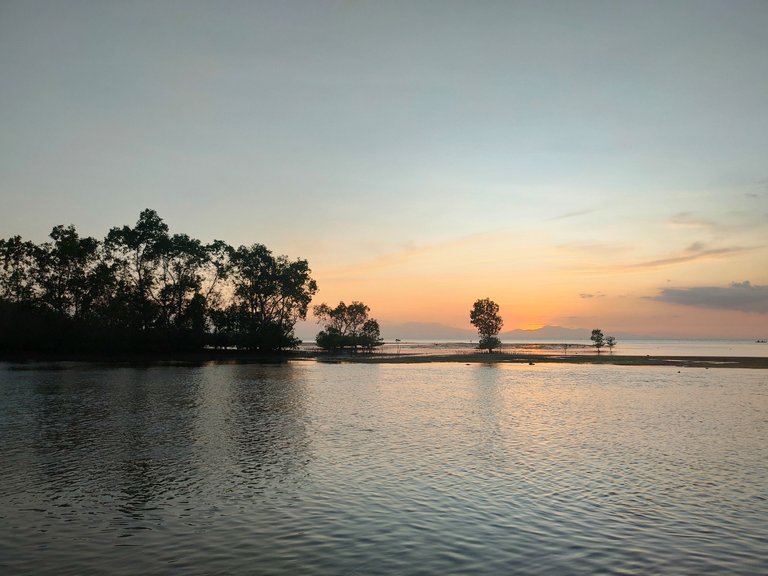 Beautiful sandbar-like.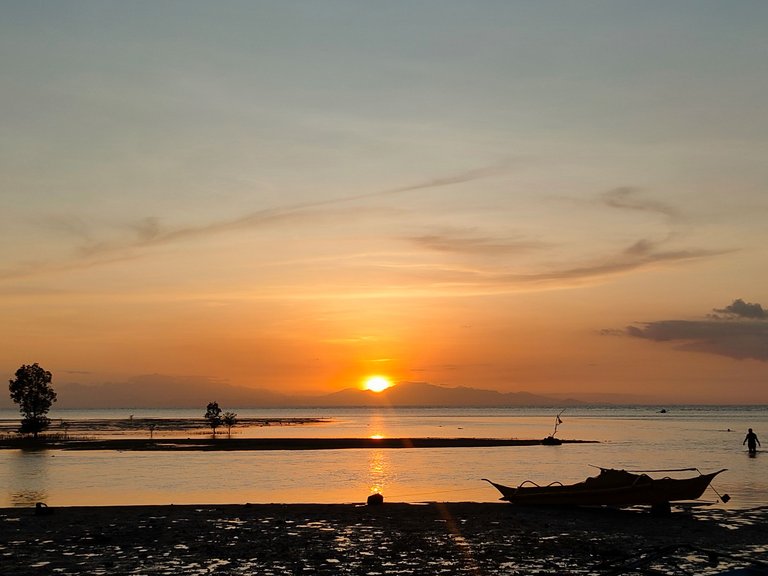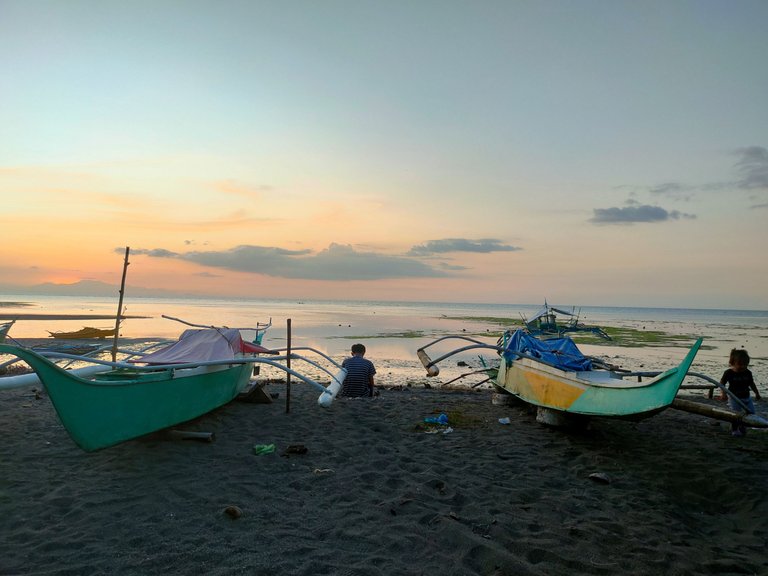 After the sun had set yet still left a scattered light on the earth, I was able to see this beach's simplicity. In front of the beach is a little pond I found full of green grasses which I believe is a family of lilies.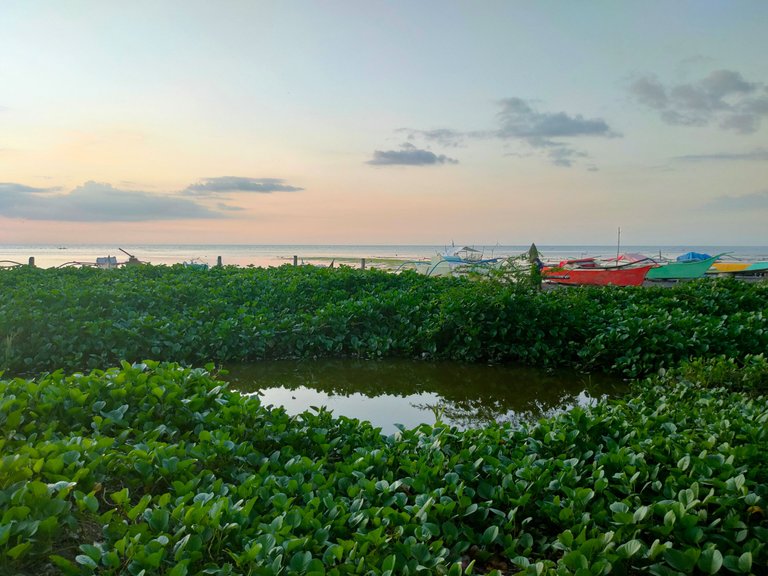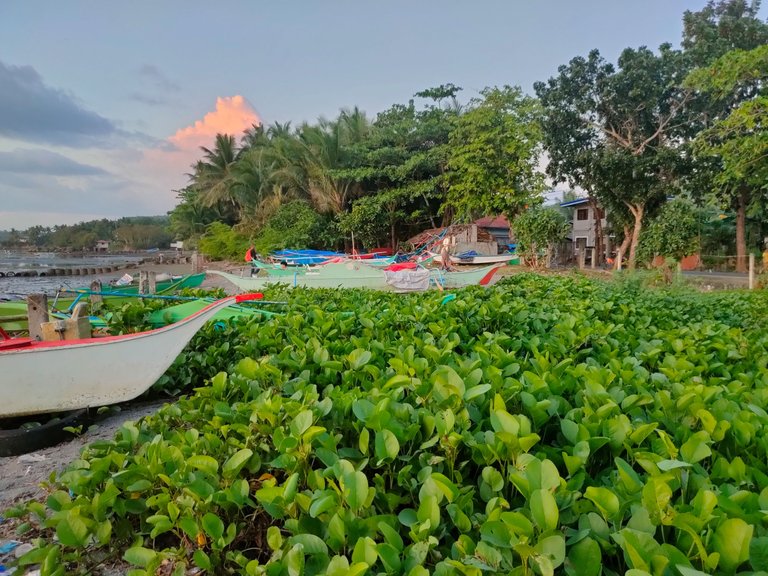 The ships docked on the shore also added the simplicity of the beach and even give life to it!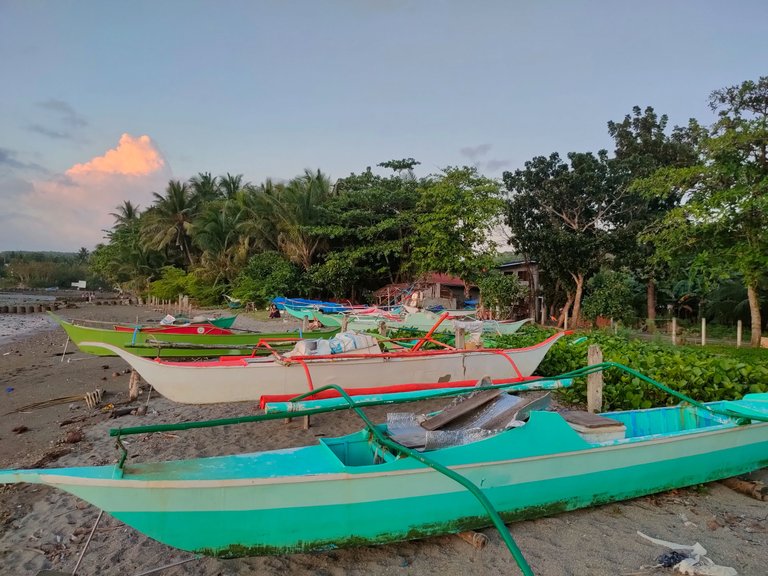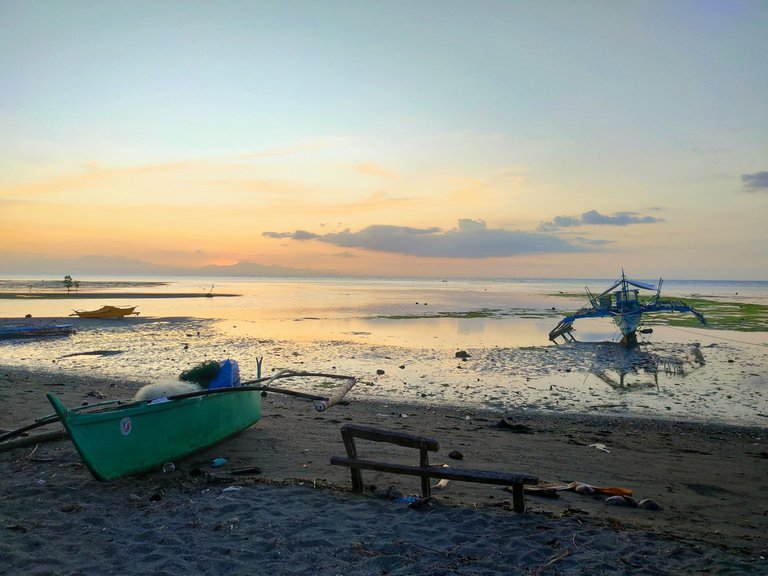 These were the beautiful things that our eyes had seen this lovely Sunday! Now, I'm fully recharged and ready to embrace another brand-new week! How about you?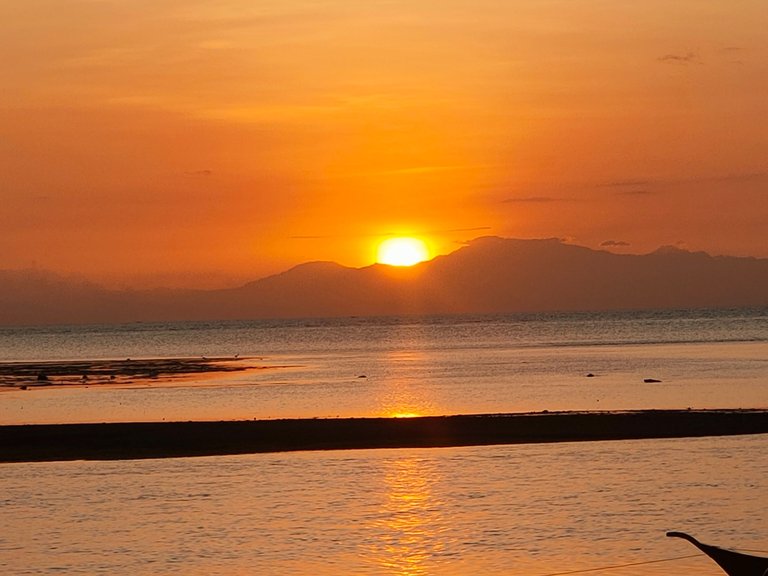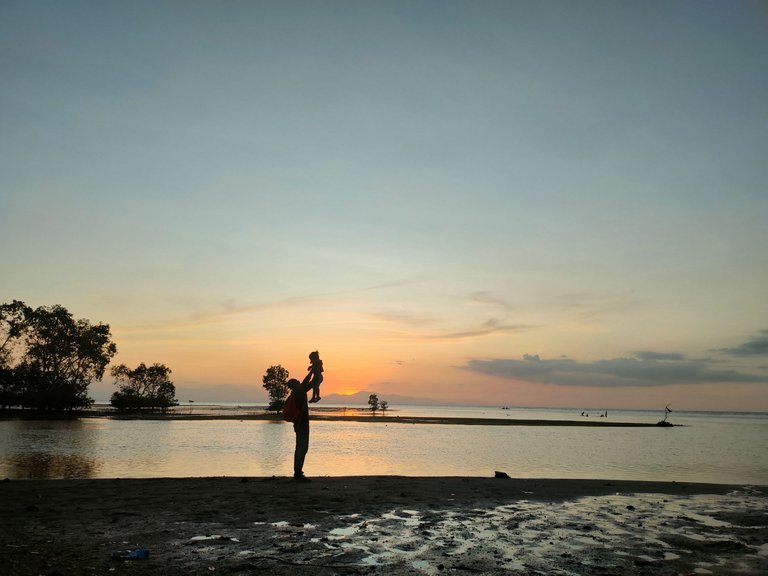 This post is for #SublimeSunday inspired by @c0ff33a and #BeautifulSunday initiated by @ace108.
That's it guys for my weekend. Thank you so much for reading. I wish you all safe and well always.
Smile often, and here's mine!
🤗
Warm smiles from @callmesmile.