This past weekend I went camping and climbing with friends at San Luis Obispo in Central California. It was a great time to relax, laugh with friends and take in the beauty of nature.
We got a large campsite near Lopez Lake. The scenery was beautiful, and it was a great place to relax after a long day of climbing. We also saw some of the local wildlife, like deer, birds and foxes.
Some of our friends who don't frequent the outdoors were scared when deer stared at us. Hell, even a fox took a sh*t near our table and tried to steal one of my friend's shoes!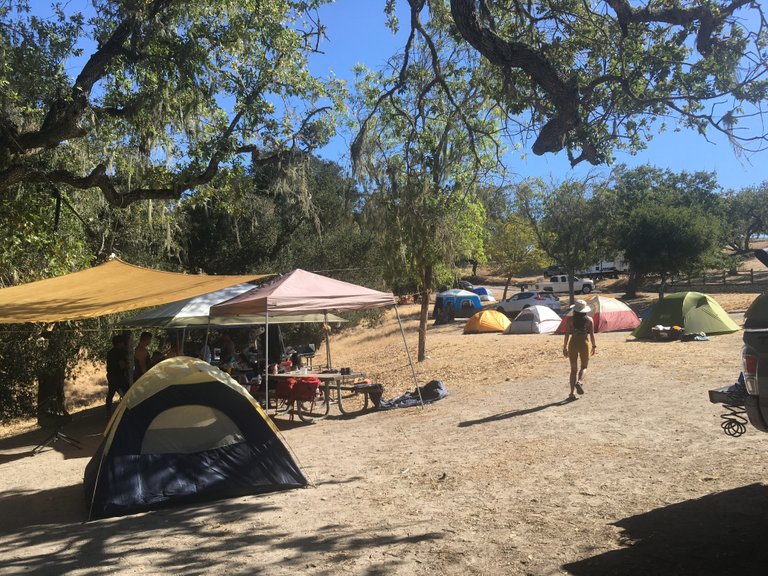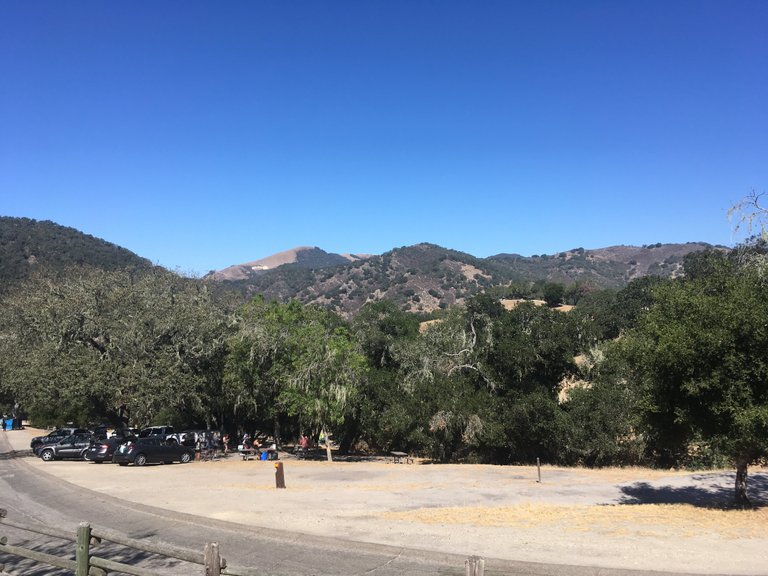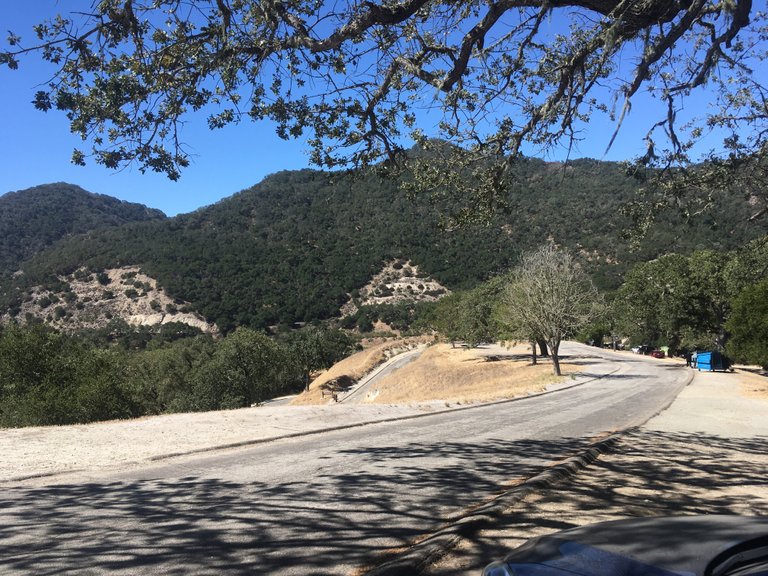 On Saturday morning, we decided to head out to a climbing area called Rock Land, bringing one of our friends' dog named Barnes!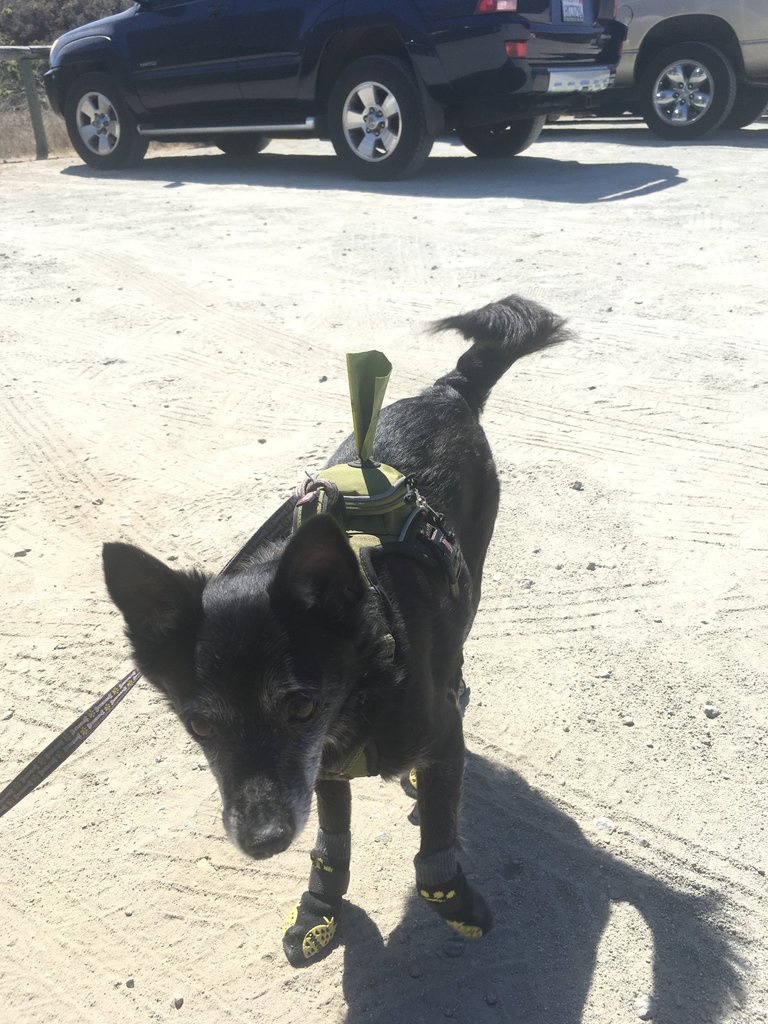 The hike to the Rock Land was fairly easy, but surprisingly steep for what it was. It didn't help that all of us were carrying gear. Barnes did well on the hike but we had to carry him up a steep section that required solid foot placement and a hand.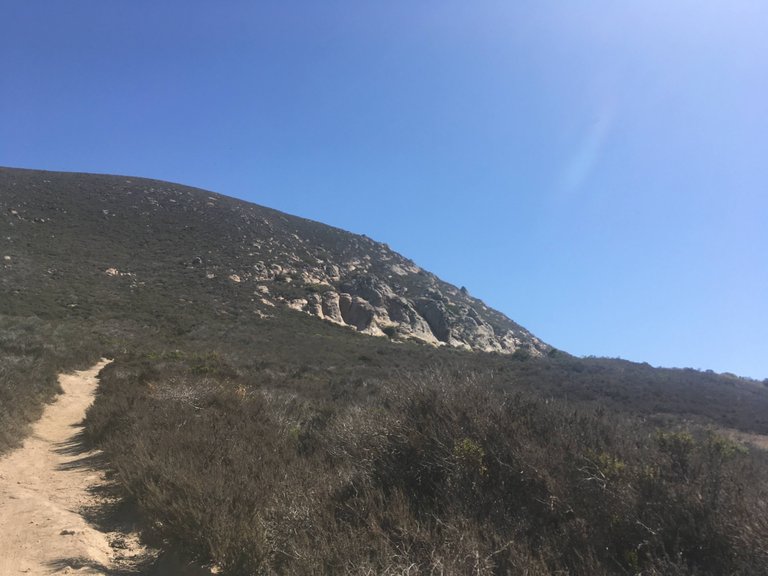 We made it to the rock and gazed upon the face. I don't know what type of rock it was, but it had some really cool lines and shapes.
After a few minutes of staring at it and deciding which climbs we wanted to do, I decided to go up the cliff and see what anchors were at the top to set up a top rope.
The walk to the top was pretty simple, but a little close to the cliff edge, so I had to watch my footing to make sure I don't die. Once I reached the top, I couldn't help but notice the bay and ocean view from the top.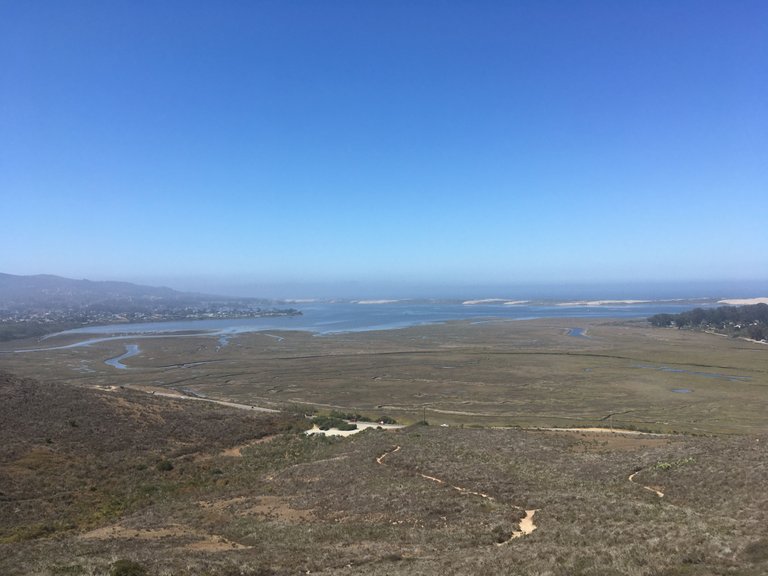 I spent a little bit of time just looking at the scenery and admiring the views.
After I was done admiring the views, I started setting up our ropes and did some climbing!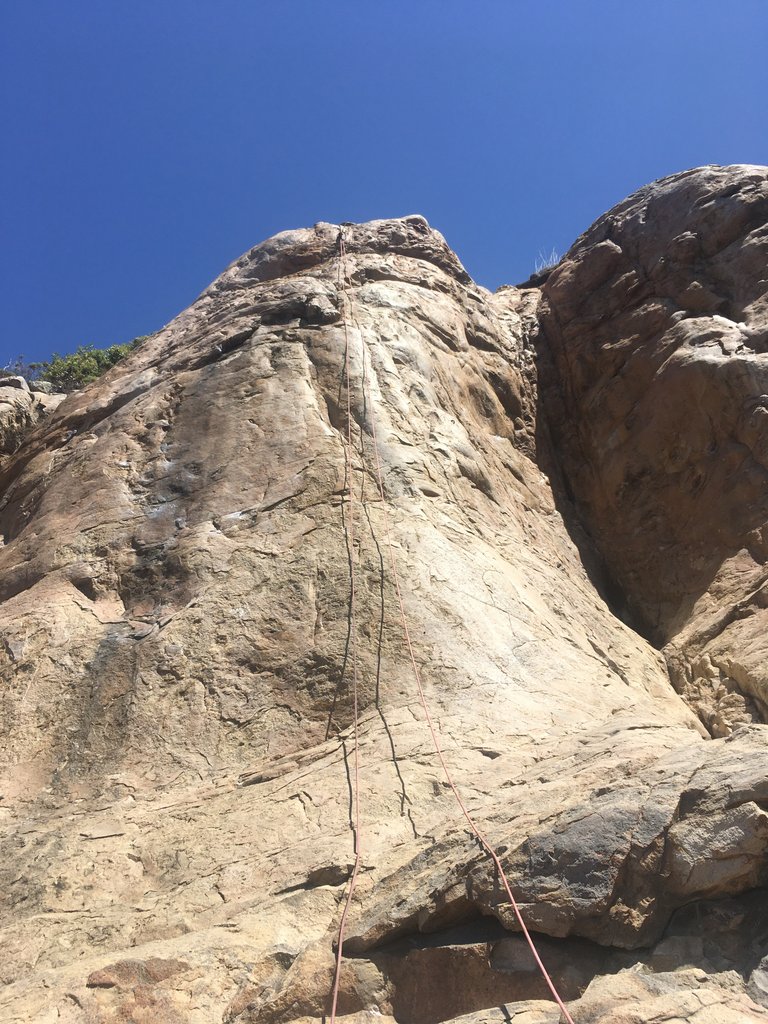 The sun was shining brightly on us, so Barnes hid under a shady bench to stay out of the sun.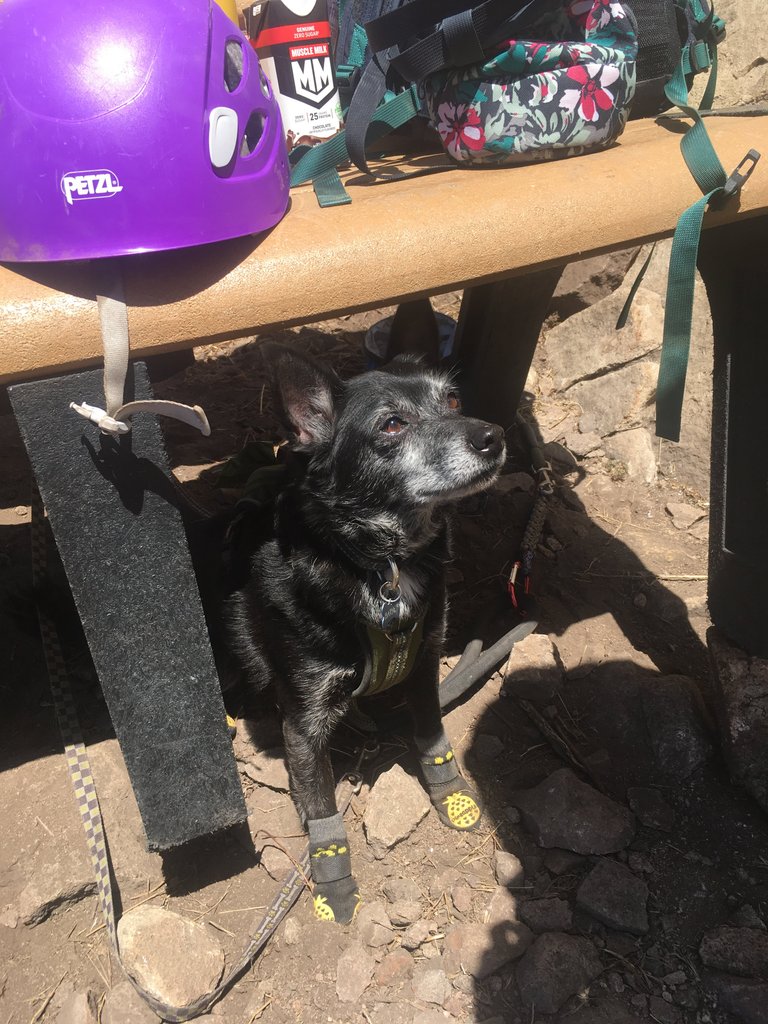 Since there were three of us, we took turns climbing, belaying (keeping tension on the rope for the climber so they don't fall) and hanging out with Barnes. When it was my time to hang out with Barnes, he seemed to be antsy and whiny so I attached him to my harness to walk him.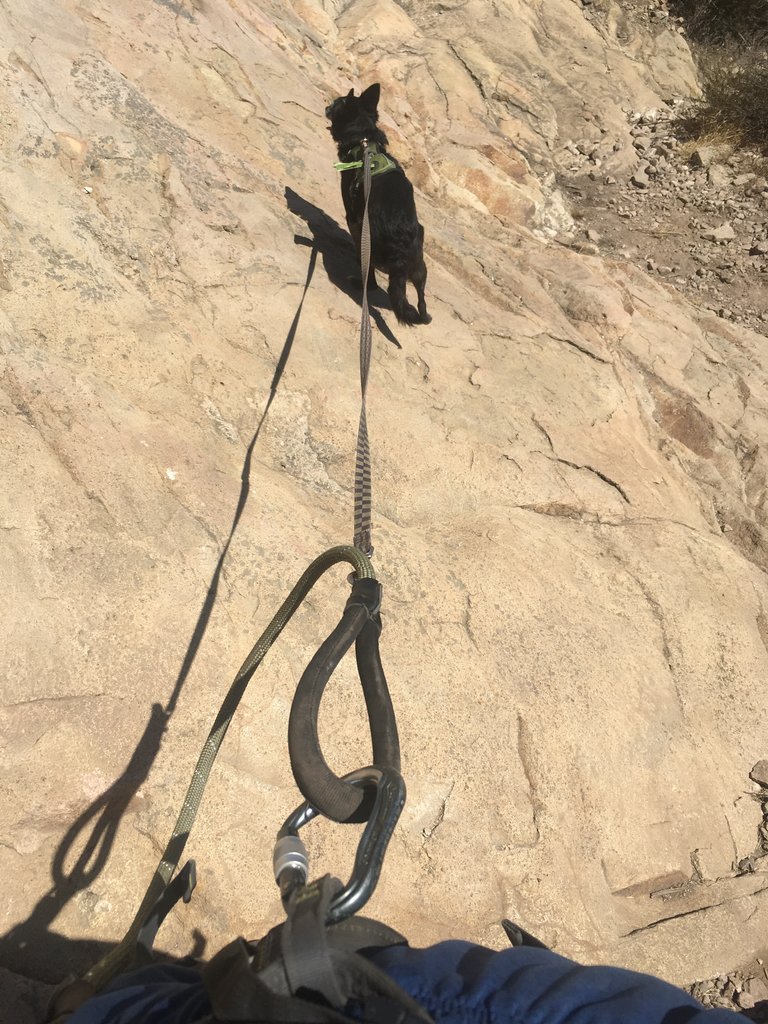 He found a spot to sit down to admire the view. I could tell he enjoyed his new vantage point as much as possible before being pulled back to where we were climbing.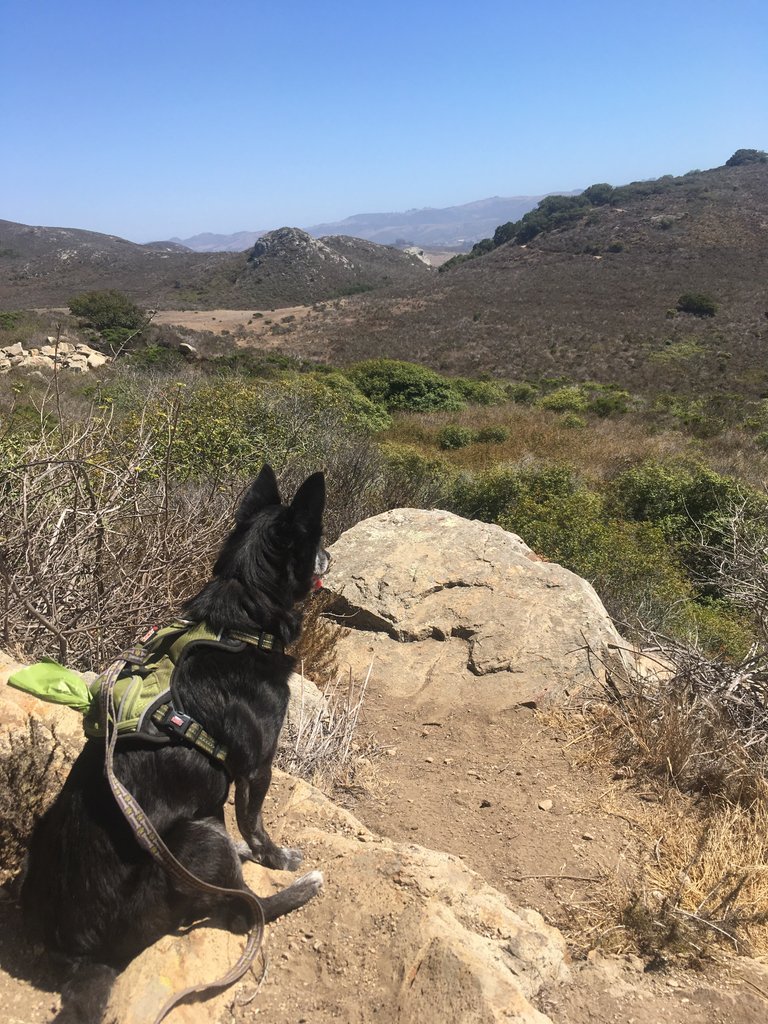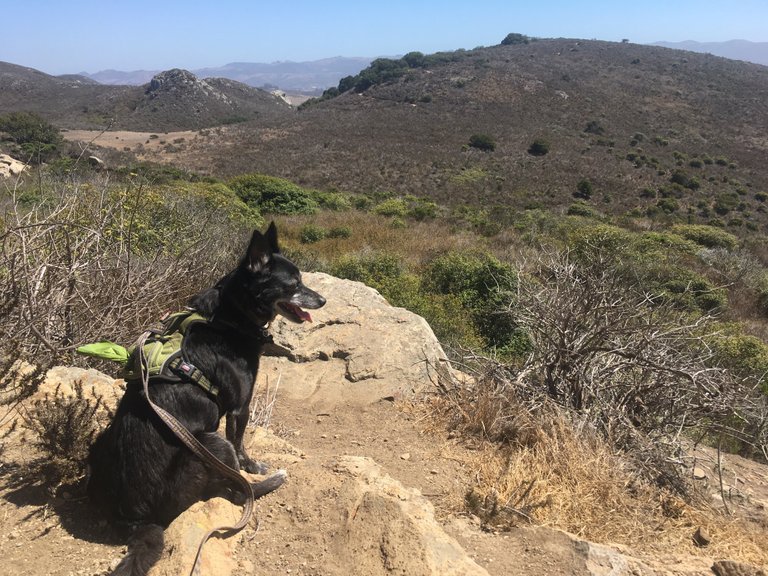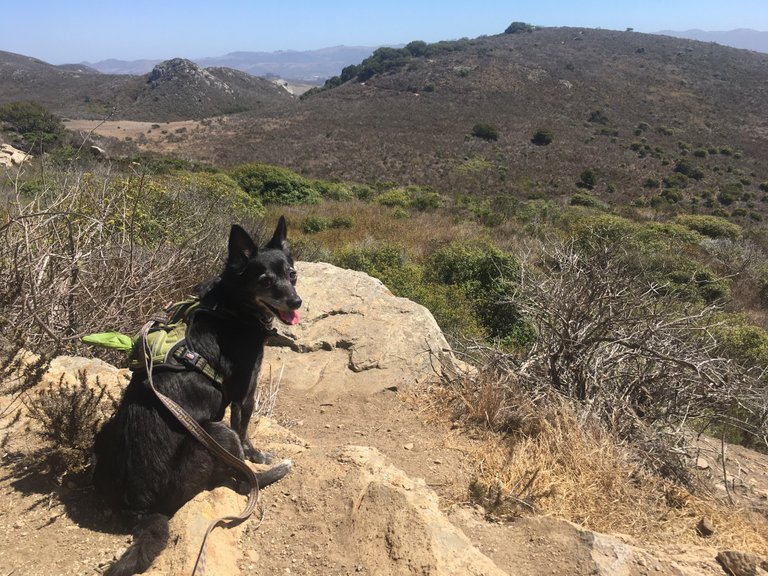 At one point, he even started to join in our climbing!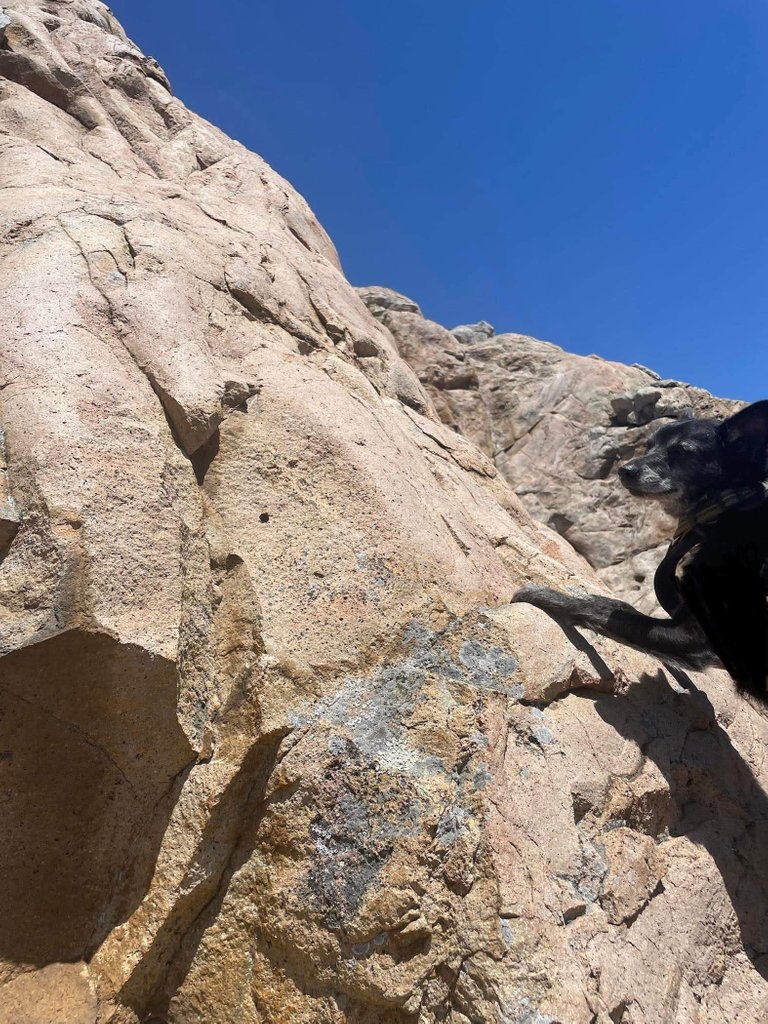 The climbing itself was a lot harder than we expected. The area was described as a beginner's area online, but perhaps we chose the hardest routes. My favorite one was called Chimney Crack.
This climb required you to spread your arms and legs against both rock faces, so that you could climb up the chimney.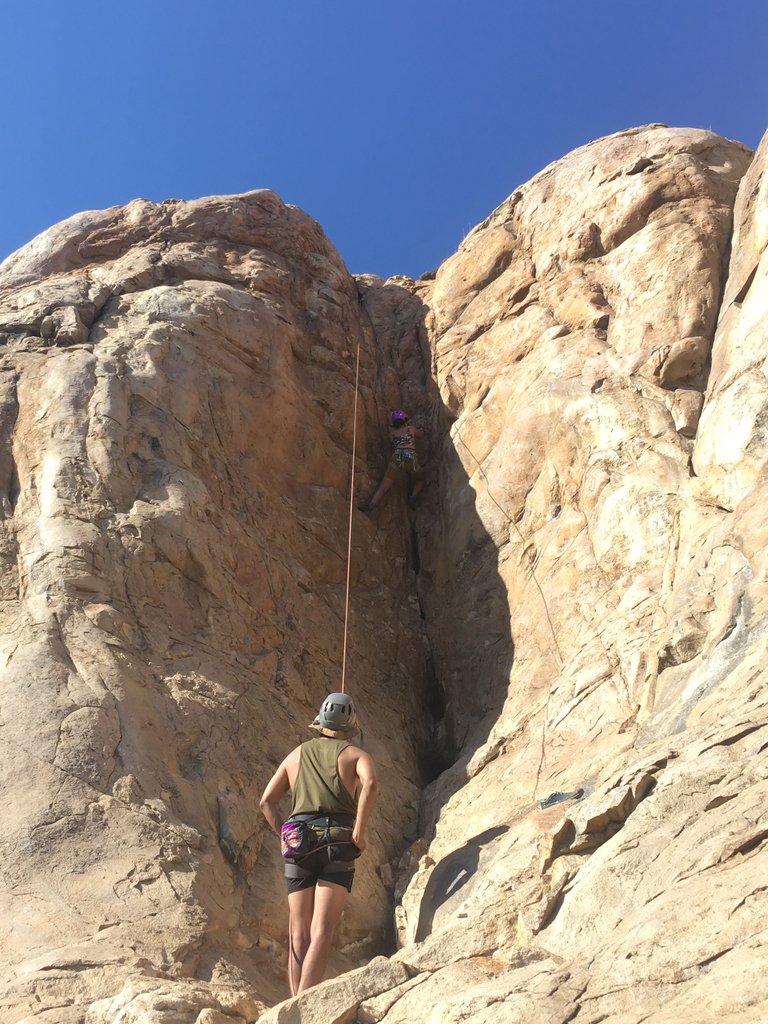 It was a nice change of pace from the other climbs we did. I was used to doing chimney climbing outside but this is the first time my friends climbed a chimney outdoors. They didn't get it on their first try, but they got it on their second once I showed them how to do it.
Getting to the top was a lot of fun, and the view was worth it. The bay and ocean was shimmering under the bright sun. There was a cool breeze blowing at the top of the cliff, and it felt great on my skin since the sun was baking us the whole day.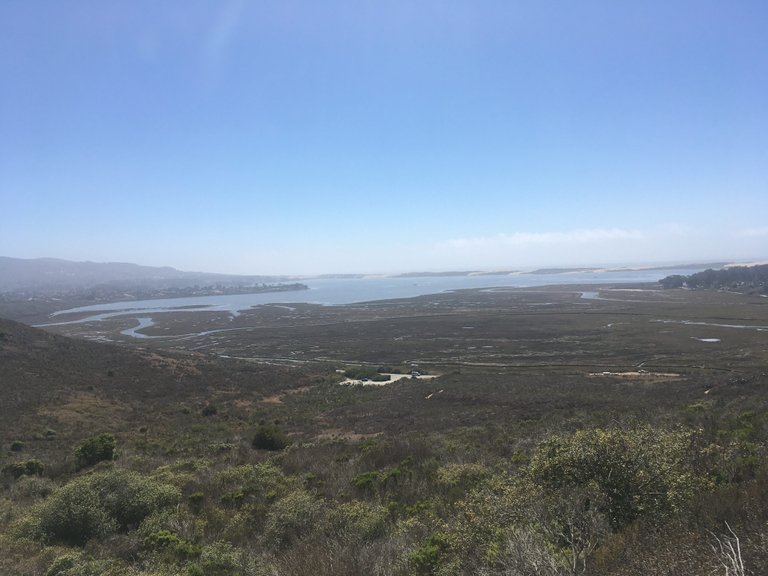 After that tough chimney climb, we were all tired and ready to head back to camp feeling accomplished. Barnes seemed exhausted after hanging out at the rock for hours. He fell asleep right away when we got back into the car.
The next day, we stopped by Avila Beach to grab some brunch on the way home.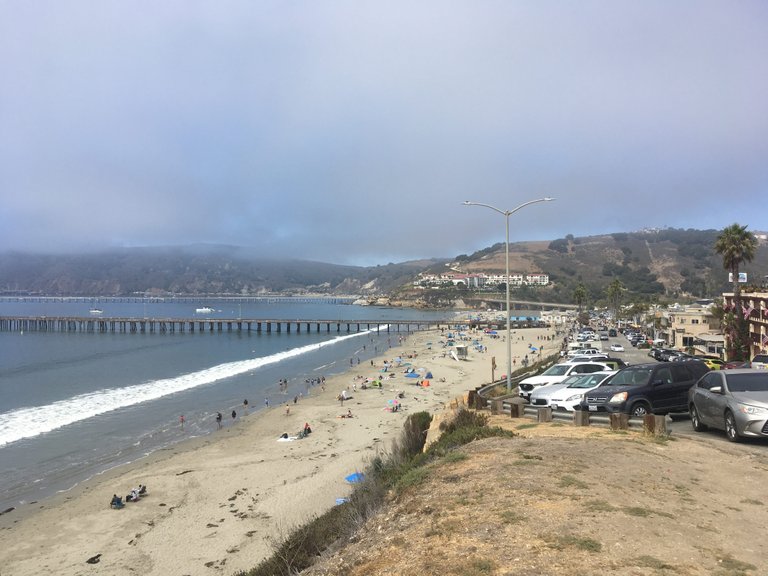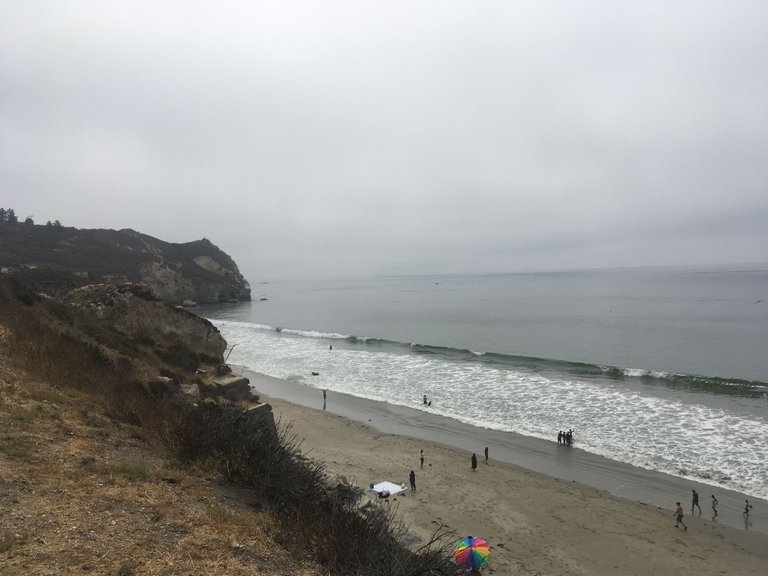 This part of CA has some amazing beaches and rocks, and it was such an awesome experience getting to explore the outdoors in this part I don't visit much.
I would definitely recommend going here if you're ever in the area!
---
All images are from me.