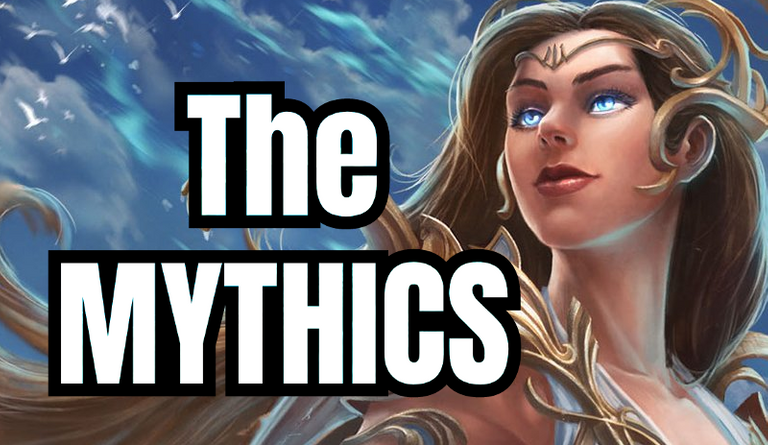 The Tragedy of Tethys, the Vanished
The day is October 24th, 2019. COVID-19 doesn't exist yet, CopperPitch is still a young child, and everyone in the Gods Unchained universe and their families are huddled around their old timey radios, tuned in to a subtle static hum, waiting with baited breath for the raffle to begin.
(COVID hit a month and a half later shattering my perception of time. It's possible this all went down live on Gods Unchained's official Twitch account (it did), but I prefer to imagine old timey radios.)
As Chris Clay read off the winning wallet, users jumped into action to figure out who won.
No one came forward.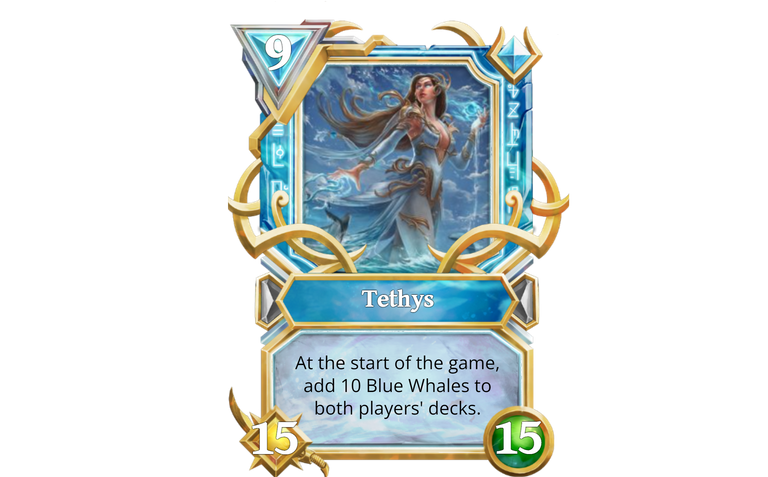 Months passed and still the user hadn't responded to emails saying he had won. After a long debate, Immutable decided not to re-raffle the card as they are "Immutable" in their word, and so with much sadness, the card, with an estimated value of $50-$100k today, was sent to a dead wallet.

What are Mythic Cards
Every set that Gods Unchained has released has included a special 1-of-1 promo card of Mythic rarity. Genesis had four Mythic cards. These cards all create very interesting and unique game modes effectively and are insanely rare, thus worth a lot of money.
Hyperion - (Genesis) Auction won for 137.8 Ether (~$60,000 USD) (Feb 2019)
Prometheus - (Genesis) Won by user ??? Bought by WhaleShark for 235 ETH (~$35,250 USD)
Atlas - (Genesis) Won by user "HarryBahlls". Bought by WhaleShark for 210 ETH ($31K USD)
Tethys - (Genesis) Won by dead wallet 0xcEE772FFc011fD09C901619A8206623bdd9B5d04
Citadel of the Gods - (Trial of the Gods) Won by user TheChosenMortal
Temnys of Thebia, Chronicler - (Divine Order) Won by user CastleBravo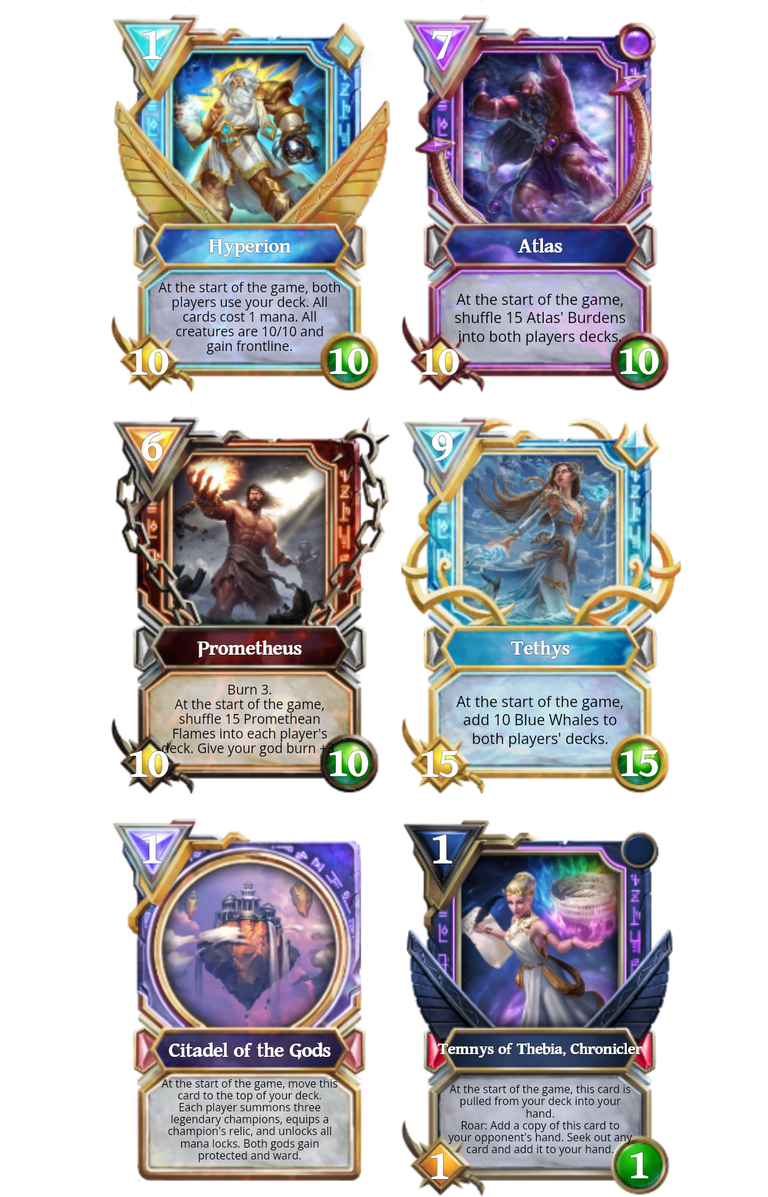 Who Won Tethys
So who is 0xcEE772FFc011fD09C901619A8206623bdd9B5d04, henceforth known as ZeroExy.(0xcEE)? This is what we know: ZeroExy had exactly 7779 raffle tickets out of a total of 65,949,296 for a total of 0.0118% of the total tickets. ZeroExy is a very lucky person. Some whales held hundreds of thousands of tickets, and one who specifically bought 6 million tickets off the market. (I held 10,000.)
It would be nice to imagine a storybook scenario wherein the long lost owner is finally found, but alas, I think that is unlikely. In the world of crypto it is far too easy to lose access to wallets forever. Since the account has been dormant for a year now, it is much more likely that the owner lost access and/or doesn't even know that they own this wallet.
The fact that the game has now moved to Layer 2 and you can't even see Gods Unchained assets on OpenSea anymore, if the user did log into OpenSea wouldn't even see anything in their wallet. And since they never connected their wallet to IMX, they also can't see their card on Immutascan.
They funded their wallet from the more active address 0x15a190CEeE1163F0b1f05793541BC362AE8883e9 where they traded a lot of DAI. If you played Gods Unchained shortly in early/mid 2019 and then never again, you might have a surprise sitting in your wallet!
If you're an armchair detective, now is your chance to track down the winner and get the word out to them somehow!

Playing With a Mythic
All of the first four Mythics we're locked up tightly in investor vaults and were never seen on the battlefield. After TheChosenMortal won the Citadel of the Gods, he gave me the honor of being the first ever game played against it!
You can watch that video here!

Additionally, most recent winner CastleBravo has been seen out and about playing many matches with their Mythic Temnys card though they couldn't be reached for comment.
Perhaps we will one day see more Mythics hitting the battlefield. I am now on team Infinite Mana, who is sponsored by E1337.pro, a company owned by the man, myth, and legend WhaleShark, who just happens to own 2 of the Genesis Mythics. My hand is hovering on the doors of his vaults, I need only to turn the handle...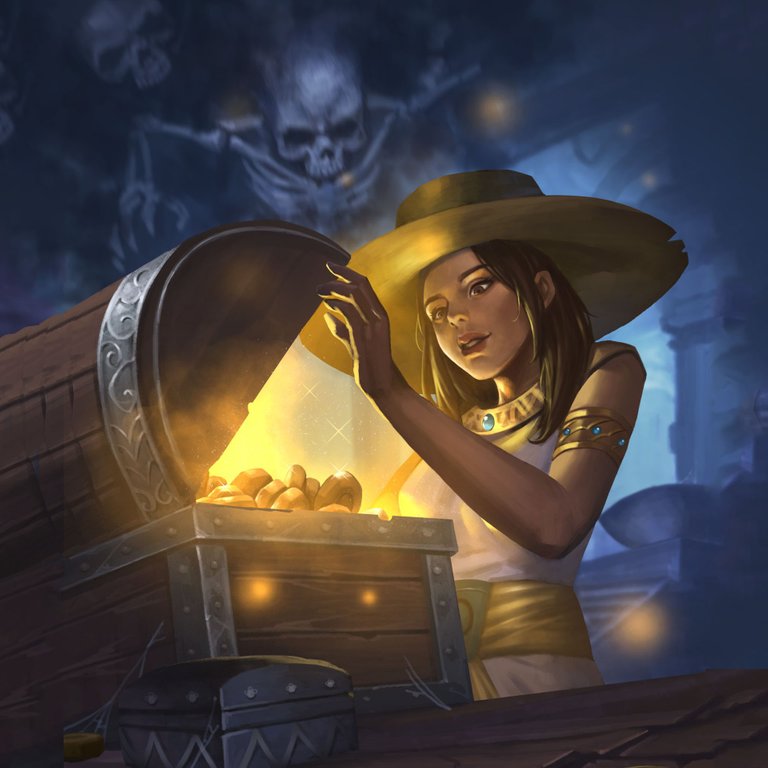 ~Copper
---
Check out Copper's YouTube
Follow on Twitch, Live M/W/Th 6-9 EST
Join Copper's Crypto Cave Discord for P2E info
Follow Copper on Twitter