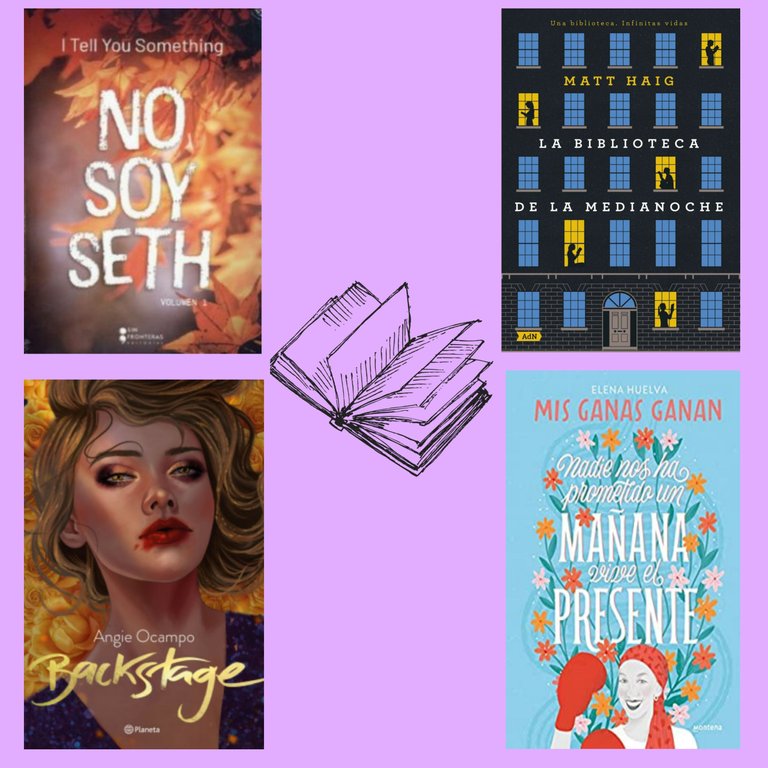 ---
Hola querida comunidad de Hive, espero se encuentren muy bien. El día de hoy quiero venir hablarles sobre algunos libros los cuales he leído y me resulta curioso como tratas ciertos temas y en la forma que los transmite, sin más nada que decir comencemos.
Hello dear community of Hive, I hope you are very well. Today I want to talk to you about some books which I have read and I find it curious how you deal with certain topics and the way you transmit them, without anything else to say, let's start.

---
4.Backstage (Angie Ocampo)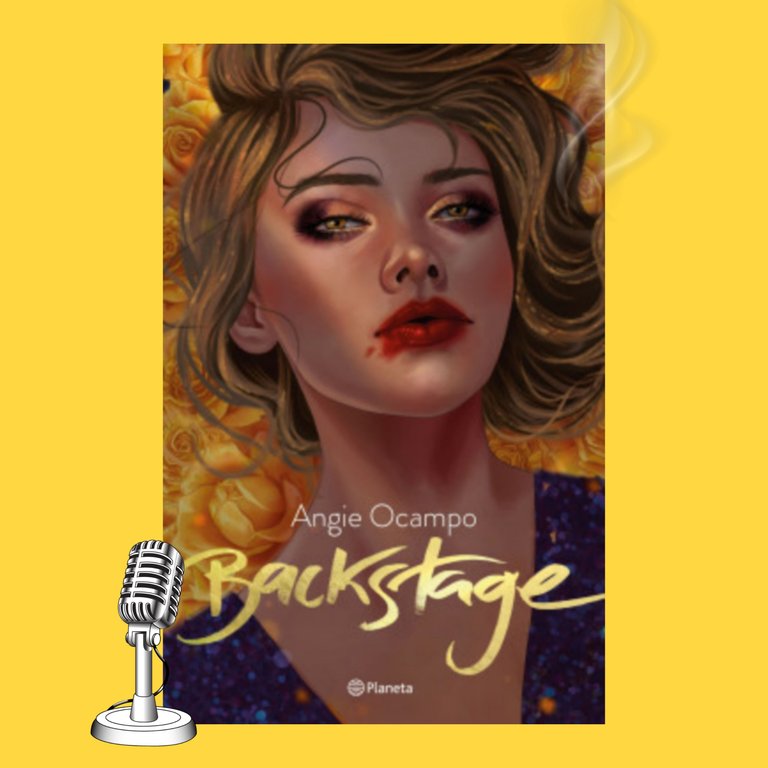 Fuente
Una de las últimas historias que he leído en Wattpad, aquí les dejo el link de mi reseña, esta trata de Chelsea Cox una cantante bastante popular en los jóvenes, se podría decir que tiene la vida perfecta en pantalla pero en realidad no. Es una historia de una famosa la verdad no es muy común que algo así le pase a alguien jejejej pero lo que sí es la manera en que la autora trata los vicios y la dependencia es algo que nos hace mal así sean relaciones toxicas y todo eso, me gusto. Sentí que fue tratado de una manera bastante convincente y nada romantizado, además de como una persona que está metido en eso además de tener un entorno toxico no puede salir de la noche a la mañana de ello, a pesar de que se quiera, o sea de Wattpad es algo que nunca había leído nada igual referente a esos temas.
One of the last stories I read on Wattpad, here is the link to my review, this is about Chelsea Cox a singer quite popular in young people, you could say that she has the perfect life on screen but not really. It's a story of a celebrity, the truth is not very common that something like this happens to someone hehehehej but what is the way in which the author treats the vices and dependence is something that makes us bad even if they are toxic relationships and all that, I liked it. I felt it was treated in a pretty convincing way and nothing romanticized, plus how a person who is into that plus having a toxic environment can't get out of it overnight, even though you want to, that is from Wattpad is something I had never read anything like it concerning those issues.

---
3. La Biblioteca de la Media Noche (Matt Haig) /The Midnight Library (Matt Haig)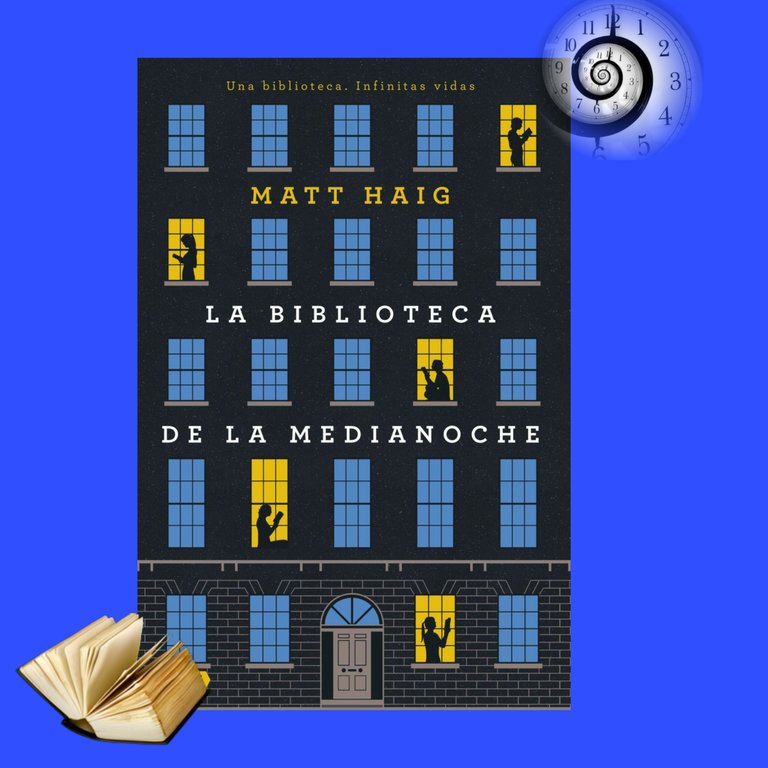 Fuente
Aquí en Hivelog la he nombrado mucho ya que fue una de mis mejores lecturas del año pasado, (link). Realmente siento que es ese libro que si llega en el momento justo te puede levantar de la cama y quitarte tus lamentos, habla sobre el sentido de la vida y los arrepentimientos si tuviera que resumir de que va. Tiene una protagonista como Nora fácil de sentirse identificada por el temor de vivir y que sus arrepentimientos, es una manera didáctica de mostrarla al espectador como vivir de cierta manera y que a veces lo que creemos que nos va hacer feliz nunca es así, escribiendo esto me dan ganas de releérmelo la verdad.
Here on Hivelog I have named it a lot as it was one of my best reads of last year, (link). I really feel it's that book that if it comes at the right time can lift you out of bed and take away your regrets, it talks about the meaning of life and regrets if I had to sum up what it's about. It has a protagonist like Nora who is easy to identify with because of her fear of living and her regrets, it is a didactic way of showing the viewer how to live in a certain way and that sometimes what we think is going to make us happy is never so, writing this makes me want to reread it the truth.

---
2. No soy Seth (ITellYouSomething)/ 2. I'm not Seth (ITellYouSomething)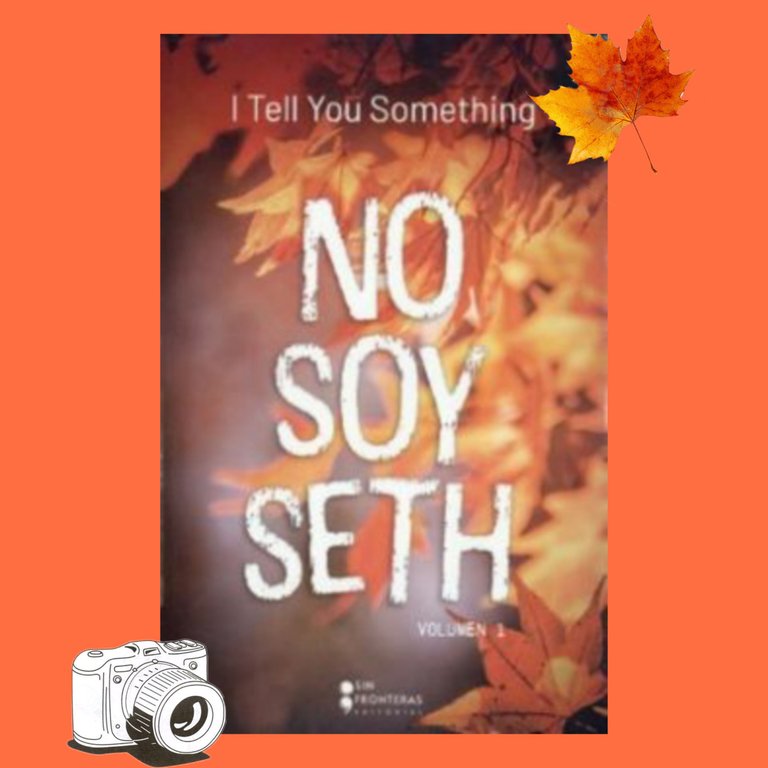 Fuente
Una historia que jamás me la permití reseñar porque me la leí en formato de fanfic pero leyendo la primera parte de su historia (está dividida en dos tomos) me di de cuenta que su esencia es la misma, así que hablare de que va son dos hermanos de la familia Kendrick los cuales el mayor, Seth era el hijo favorito en cambio el menor, Joshua, era como la oveja negra. En esta historia nos habla sobre los problemas familiares, crecimiento personal, autolesiones, depresión, suicidio, amores unilaterales. Siento que es una bomba, en su momento en la plataforma Wattpad causo mucho revuelo, recuerdo que llego hasta 30 millones de lecturas. Es un tocho, por eso creo que esta dividido en tres partes pero el desarrollo de todos los persoajes me pareció increíble, es un libro que tiene representación de la comunidad LGTBQ por si les interesa.
A story that I never allowed myself to review because I read it in fanfic format but reading the first part of the story (it is divided into two volumes) I realized that its essence is the same, so I will talk about two brothers of the Kendrick family, the older one, Seth, was the favorite son, while the younger one, Joshua, was like the black sheep. In this story he talks about family problems, personal growth, self-harm, depression, suicide, one-sided love. I feel it is a bomb, at the time on the Wattpad platform it caused a stir, I remember that it reached 30 million reads. It is a big book, so I think it is divided into three parts but I found the development of all the characters incredible, it is a book that has representation of the LGTBQ community in case you are interested.

---
1.Mis Ganas Ganan (Elena Huelva)/1.My Winning Ways (Elena Huelva)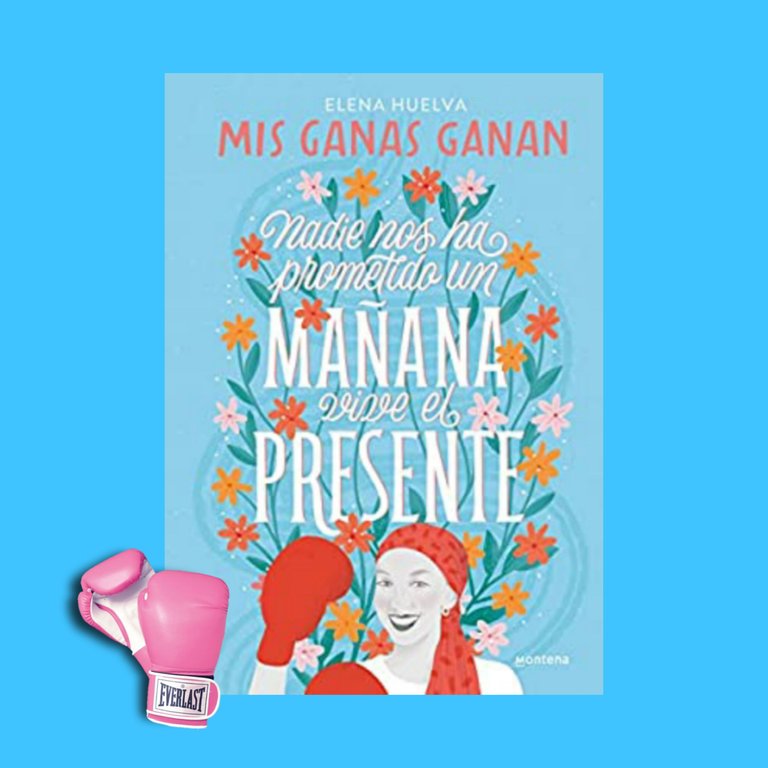 Fuente
Ha sido mi primera reseña del año, pero sin duda ha sido un libro autobiográfico que me cambio la perspectiva de como ver las cosas no tan buenas que nos pasa. Habla de una manera muy cercana sobre el cáncer infantil o en adolecente (claro es más fácil empatizar porque es una historia real) y trata el tema del cáncer como algo cercano y de una manera muy bien escrita como para que alguien de nulo conocimiento pueda ir acercándose a la idea de que está pasando o que le paso a Helena, me gusto y es un libro y una historia que la llevo en el corazón, sin duda las ganas de Elena ganaron.
It has been my first review of the year, but without a doubt it has been an autobiographical book that changed my perspective on how to see the not so good things that happen to us. It talks in a very close way about childhood or adolescent cancer (of course it is easier to empathize because it is a true story) and treats the subject of cancer as something close and in a very well written way so that someone with no knowledge can get closer to the idea of what is happening or what happened to Helena, I liked it and it is a book and a story that I carry in my heart, no doubt Elena's desire won.

---
Estos son algunos de los libros que he leído y me ha gustado no solo como historia, si no como persona que evalúa ciertos temas de los libros que lee, espero que le den la oportunidad de alguno de estos.
These are some of the books I have read and liked not only as a story, but as a person who evaluates certain themes of the books he reads, I hope you give him a chance to some of these.

---