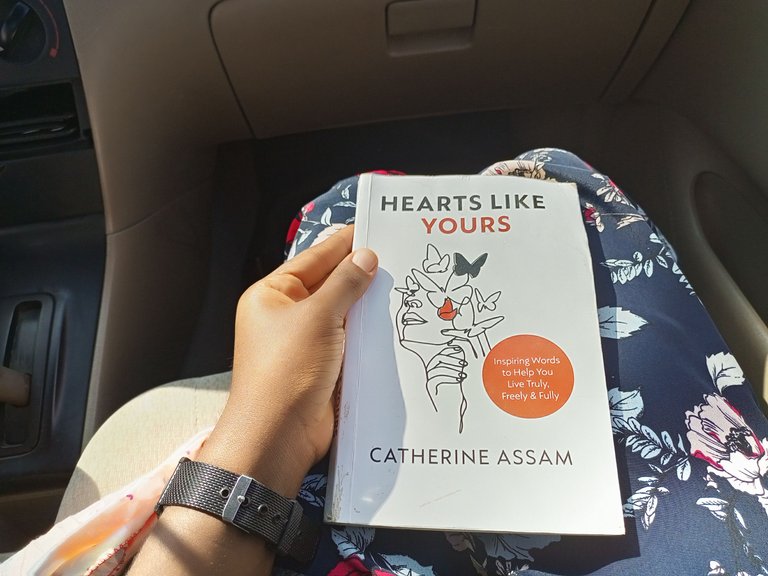 Believe in yourself!
Believe in your ability to love like you've never been broken.
Believe in your power to radiate your light through every room you enter and fill it with positivity and strength.
Believe in your willingness to heal from the undying wounds within you.
Believe in your strength!
These lines are one of my favourite pieces in the book Hearts Like Yours. There are books that give you thrills and those that make you clench your chest in fear. There are still books that remind you of you, tell you all the right things you need to hear, remind you of who you really should be and inspire you to shut down negativities and just live. Heart Like Yours was that book, the one that felt like each page was written for me, the one that made me feel like someone sees my struggle, understands my pain and appreciates my goodness.
Last year was very challenging for me. I lost friends I loved so much, I was disrespected and embarrassed by the least expected persons. I questioned a lot of things about life and my existence too. I ventured into businesses that failed and I lost all my money. I felt like something was wrong with me. People abused the privileges I let them enjoy and I was alone when I needed someone the most.
I went into a period of solitude. One where I just took a break from people, outdoor activities and certain conversations. I took time to reflect on my life and actions. I needed to know if I was really the problem or I have just been unfortunate when it comes to relationships. Perhaps I was with the wrong people.
It was at this moment that I saw a WhatsApp status of a friend congratulating a certain writer on her just released book titled Hearts Like Yours. I was captivated by the title and the cover of the book. For reasons I can't name, I got so curious and promised to do anything (nothing negative though) to get the book and I did.
---
---
Validation
You cannot slave your way to validation. Shrinking yourself to fit into the boxes that have been built for you won't do the magic either.
Validation doesn't lie in the hands of your parents, friends or partners.
The greatest validation of all is self-validation. You possess the power you're looking for in other people. You have what it takes to make you feel what you're searching for, first.
---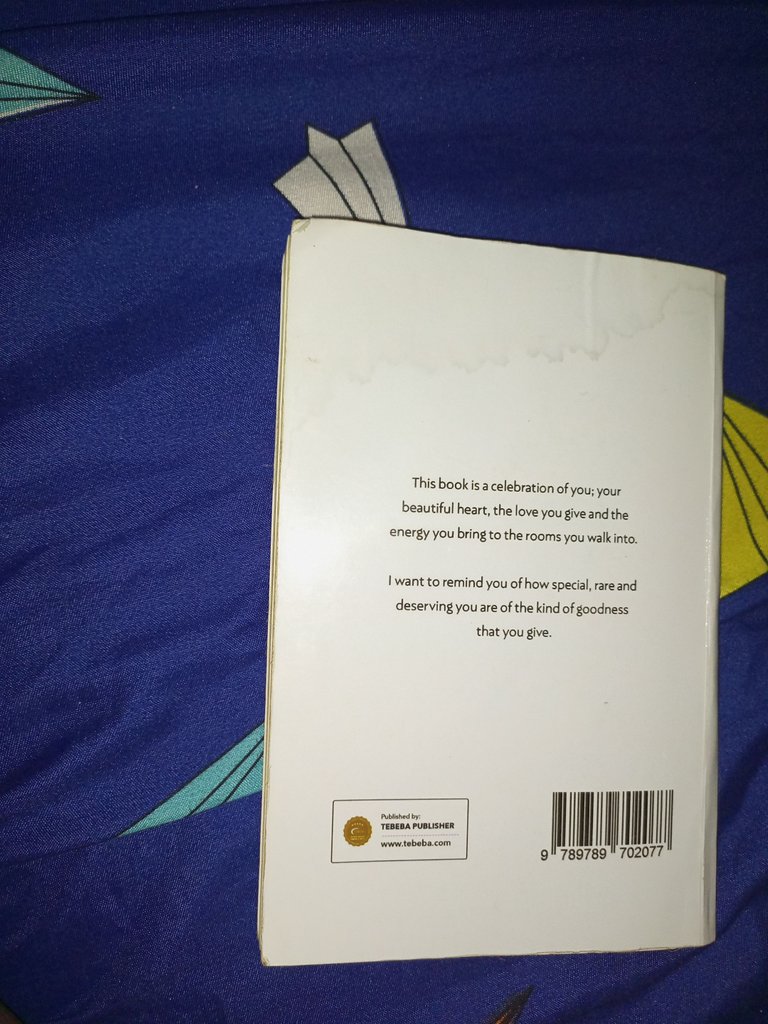 Hearts Like Yours is everything I needed in the moment I felt most lonely and vulnerable. It answered all the questions I had bugging my mind and leaving me sleepless. Every page of it that I turned made healing, self acceptance, self love, forgiveness and moving on easier.
The book touches sensitive and really touching topics such as trauma, pressure, waiting, perfection, gratitude for little things, memories, moving on etc. Every part of this book felt real. When I read the words on Memories I broke down.
I had a rough childhood experience because I was bullied a lot for not being great at mathematics and a lot of other stuff. I couldn't talk to anyone about it. I learnt to swallow everything that was done to me so I won't be bullied and this made me grow into a kind of person that endures much more than necessary. I'd rather not get into anyone's bad book, I'd rather not defend myself and I've been this way for years until I read Catherine Assam's Heart Like Yours.
It's a really inspiring piece that will help you love yourself more, appreciate your existence, understand your feelings, rise above your insecurities and just be your true self.
If you ever feel overwhelmed, you have a low self esteem, you're feeling unloved, you struggle with being your true self, then Hearts Like Yours is a book I recommend for you.
Below is another excerpt to brighten your day
Look How Far You've Come
I want to tell you that everyone who causes who causes you pain and heartache deserves all the bad things that are coming their way.
I want to, and honestly,they do. Because nothing justifies the years trauma has stolen away from you. But I'd rather focus on you; your energy, your strength, your warmth,your charisma. Because I don't want to spend another second of life, focusing on them anymore, so much that I lose a second to admire, cheer you on and celebrate you for how far you have come.
Do have a wonderful day.


About The Author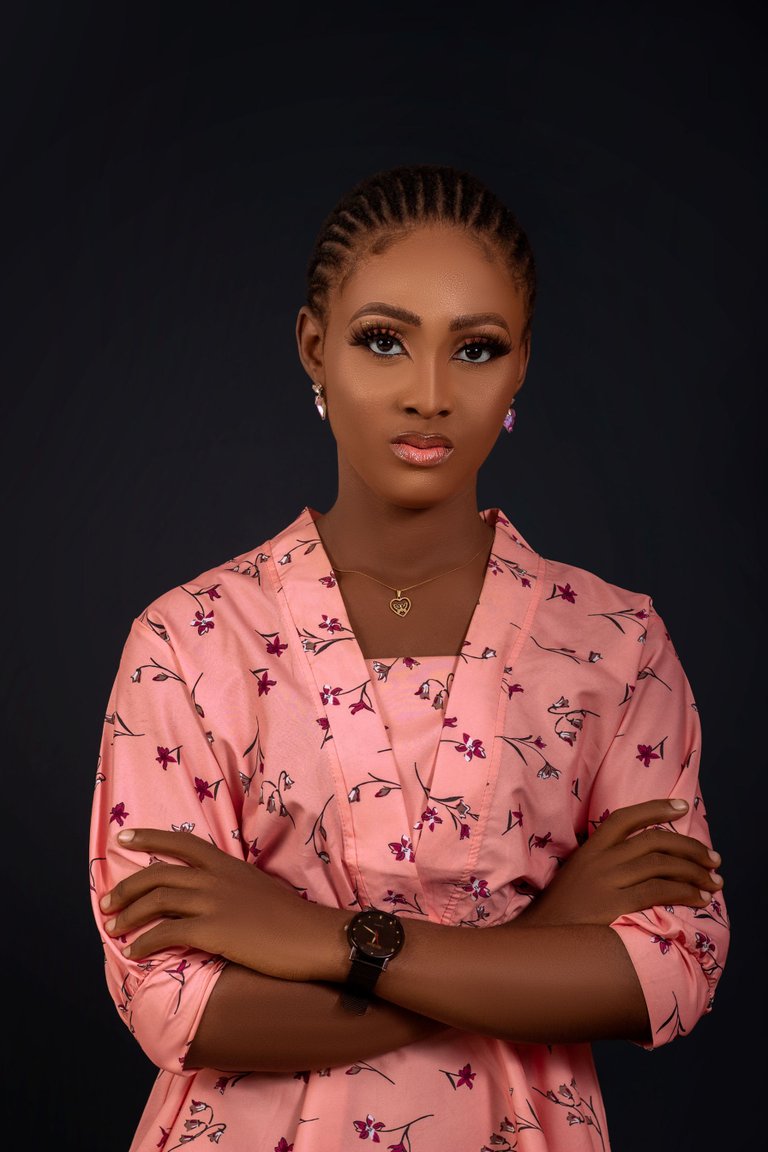 I am a witty, adventurous and nicheless writer who loves to sing, take pictures, teach and travel. I am currently an English Education student at the University of Nigeria Nsukka. I am also a young children's teacher who homeschools kids during holidays. I love to share my life experiences through writing with the hope of inspiring as many people as possible on the Hive space.