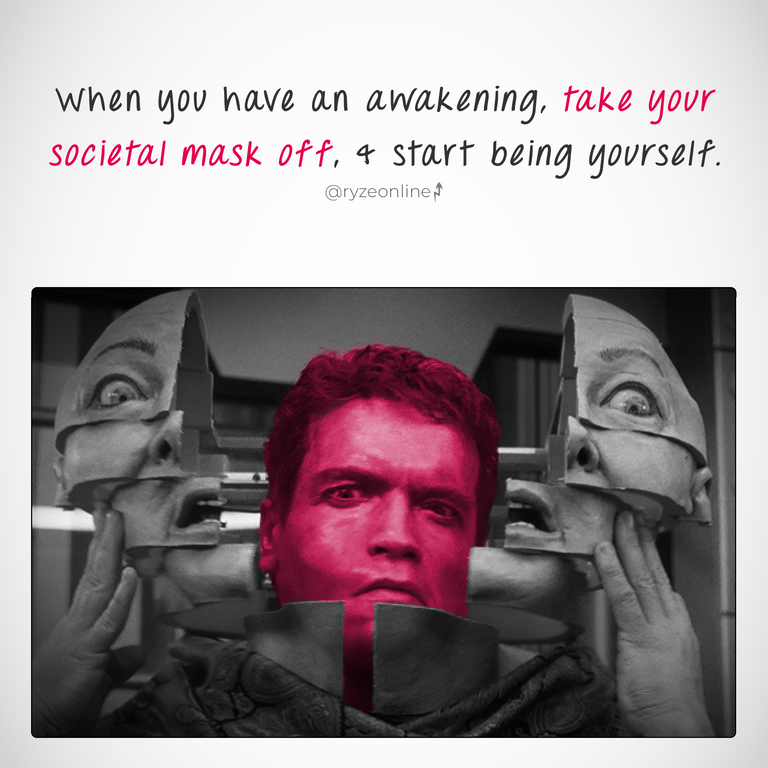 Each of us has any easier (or harder) time manifesting their dreams and desires in direct relation to how well they 'know themselves' and 'be themselves.'
The thing is, nearly everyone thinks they 'know themselves' and are 'being themselves' well... but at the same time, nearly everyone has been trained by society to 'lie to themselves' about who they really are and what really makes them happy.
Most people repress their feelings when they actually want to express them. Most people keep quiet when they really want to speak up. Most people judge, shame, blame, and project towards others when they really want to improve a situation. Most people want to explore certain areas of life, but have marked them 'off limits' in their mind, and refuse to explore them.
I was like this, my friends were like this, read any celebrity biography and you'll see they were like this too. But eventually, in this life or the next, the masks have to come off.
The feeling of 'awakening' to who we really are and discarding a 'mask' here or a 'mask' there we've been using to 'feel safe' and 'avoid conflict' can be pretty amazing.
Have you ever had an experience similar to Arnold in Total Recall?