I love to reflect back on my earliest days of my storm photography career to fully appreciate how far I've come on this journey. If you had told me that 8 years after capturing these images below, I would be making a viable living from my storm photography, I would never have believed you.
The date was September 22nd, 2014 and I was a full time college student. I had been watching the day's forecast evolving during my morning classes and I knew that the day had potential for some severe weather, but my schedule was slammed.
I tried to brush it off and put it out of my mind. But while walking across campus between classes, I just so happened to glance out into the distance to my east, and I saw a billowing thunderhead, or cumulonimbus cloud, developing. I stood and wrestled with this overwhelming desire to just flee to the eastern plains of Colorado and go see this storm. I knew I shouldn't miss my next class, I was already struggling with chemistry.
But when I looked again at this magnificent storm to my east, I just.. I couldn't fight it. I darted to my car and off toward the distant storm.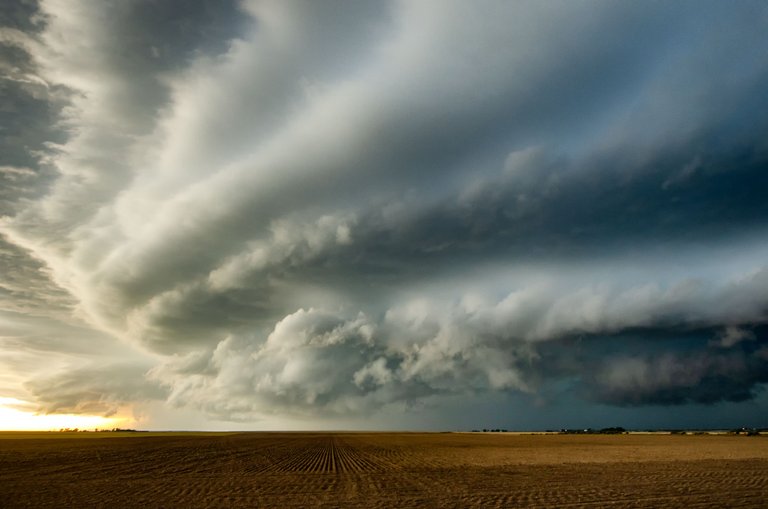 And this was the incredible sight that greeted me upon my arrival! It was a wild experience because I was such a new chaser, I really didn't know what I was doing. To make matters more complicated, I lost service and therefore radar data and road navigation, and I was by myself. I chased this storm solely based on visual cues alone, which was both exhilarating and terrifying.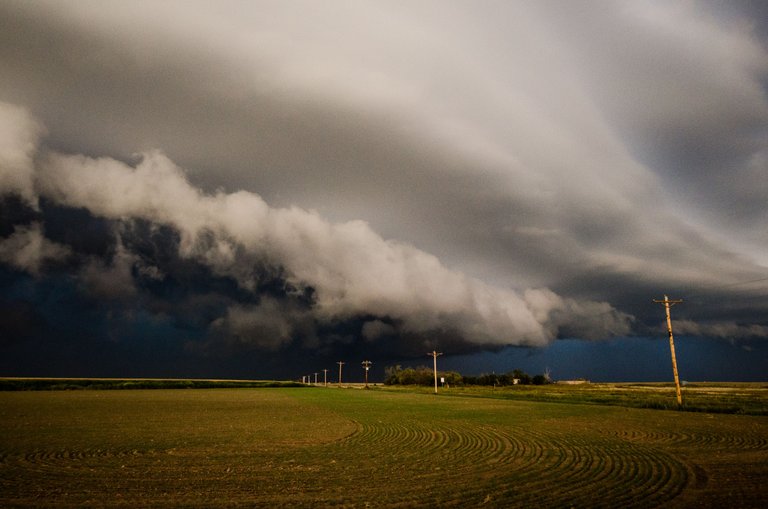 These next two images aren't portfolio-worthy, but I'm sharing them anyway to show the just massive size of this storm. This image above and the panoramic cell phone photo below show how massive and ominous it really was.

This is such a special memory to me. It showed me what I was capable of: before this chase, I had only photographed storms locally around the metro areas of Colorado Springs and Denver. I hadn't really ventured to the eastern Plains of Colorado until this day.
This chase was the fuel I needed to overcome my fears of whether or not a woman could even chase storms by herself. I had only seen or heard of men doing it for years, and had convinced myself that I'd have to partner with a man or hire a tour guide to successfully chase storms.
But here I was, overcoming fears and doing it. And it was incredible.
After I called the chase, I decided to drop south to Burlington, CO and grab a hotel for the evening. I'll never forget watching lightning from my hotel window for hours, too excited to sleep. The next day was my birthday, so I stayed up past midnight to ring in my birthday watching incredible lightning crawl across the sky.
It felt like such a gift and I still get emotional thinking about it. The true beginning of my journey, and who would have ever thought it would lead me here today?
~ Jess
My Links
My NFTs