I'm honored that the folks at The Tahoe Weekly decided to do a "The Makers" article on yours truly. I've provided many many images to them over the last 20 years, and I have had about 20 cover shots published on their print edition. I'm also very happy that Quill dog made it into the publication again!
The Tahoe Weekly is a local publication that focuses on local events, shows, and concerts, things to do, places to eat, and more. It can be found in newsstands all around the Tahoe area.
I posted a screenshot of the article below, but here is a link to the article on the Tahoe Weekly website: https://thetahoeweekly.com/2022/05/scott-thompson-capturing-tahoes-beauty-from-behind-the-lens/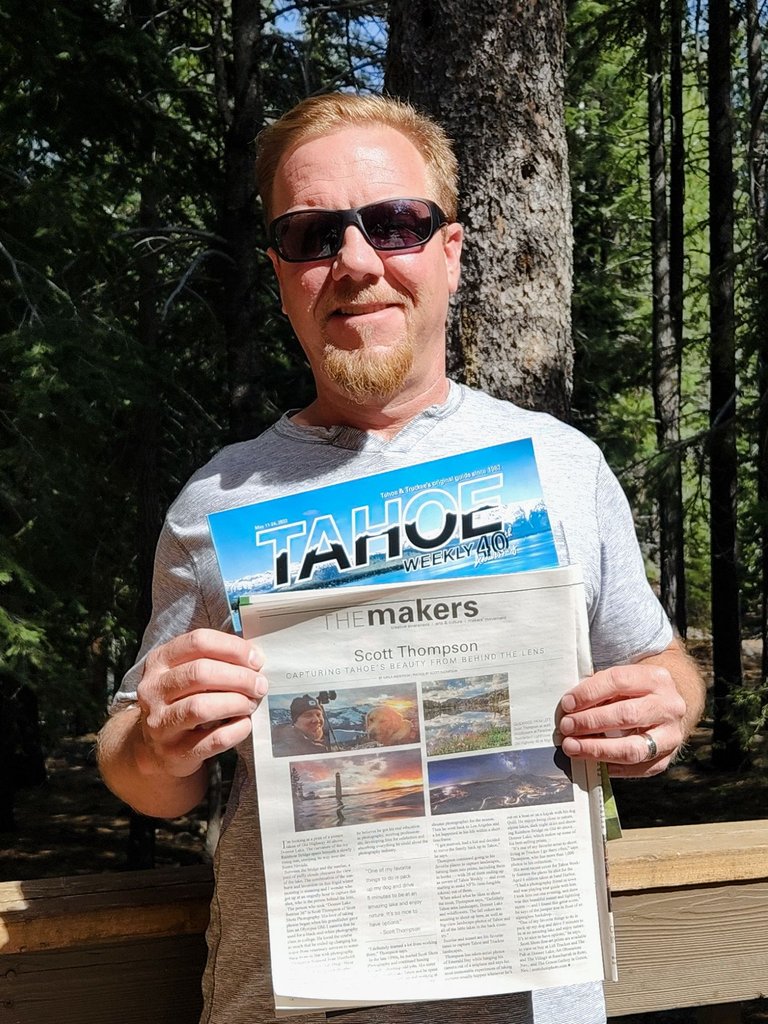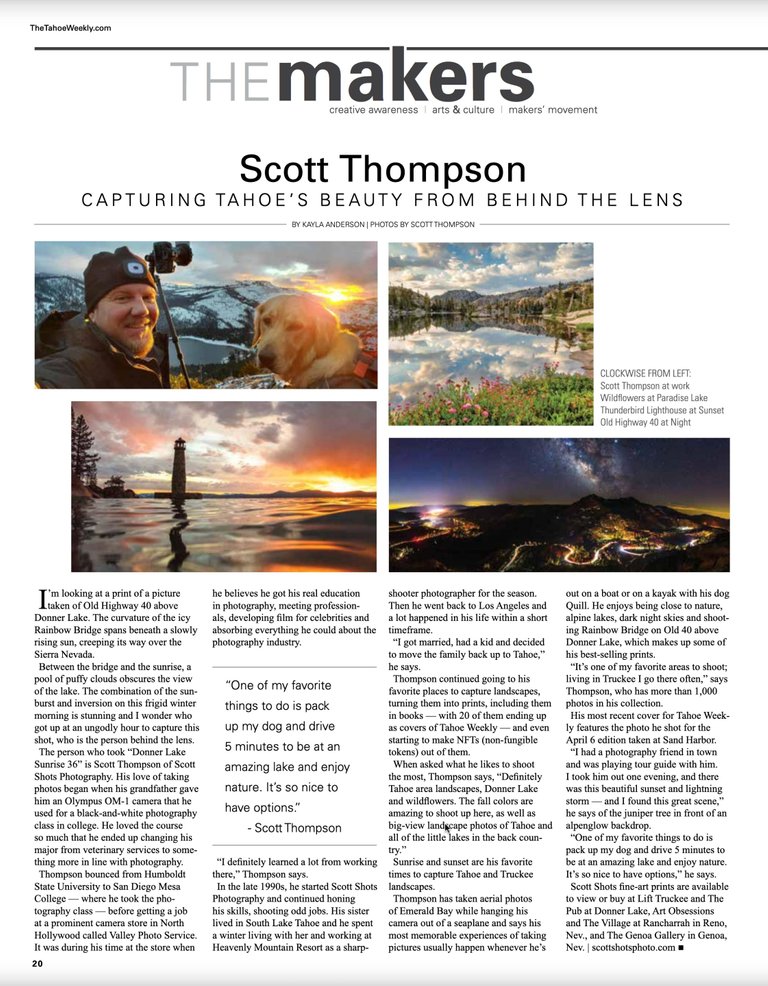 Thank you for looking and I hope you area all having a great day too! Cheers!!!
Scott Thompson
www.ScottShotsPhoto.com