Hello, Dear Hivers!
Hace 3 semanas comencé mis clases "online" de 5to año y he estado un poco ausente debido a la gran cantidad de tarea que me están mandando mis profesores. En este año estoy cursando 11 materias cada una de las cuales tiene su propia guía con un mínimo de 4 asignaciones y la mayoría tiene apenas 3 párrafos de clase. En muchos casos, los mismos docentes no tienen recursos (teléfonos, computadoras, internet) para enseñar en esta nueva modalidad.
Three weeks ago I started my senior year of HS in the new modality of distance classes and I have been a bit absent due to the large amount of homework teachers are assigning us. This year I am taking 11 subjects or classes, each of which has its own study guide or packet with a minimum of 4 assignments and most of them have only 3 paragraphs of actual classes or explanations. In many cases, the teachers do not even have the resources (phone, computer or/and internet) to teach under this new modality.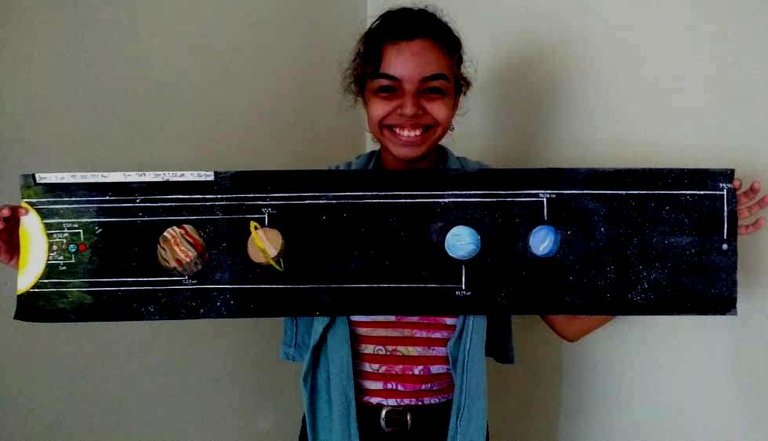 One of my works for Science. I don't think I exagerate when I say that the distance that separate Venezuela's education system now from those of developed countries is like the distance from Mercury to Pluto.
Uno de mis trabajos de Ciencias de la Tierra. Creo que no exagero cuando digo que la distancia que separa nuestro sistema educativo de los paises desarrollados es como la distancia de Mercurio a Plutón


Cuando comenzó la cuarentena estudiamos el último lapso de clases por correo, lo cual no funcionó muy bien, ya que la mayoría de los alumnos no podían entregar las asignaciones a tiempo por la mala conexión de Internet, así que en este nuevo año escolar se las ingeniaron para que no sucediera eso. En vez de mandar las asignaciones por correo ahora hay que ir a buscar las 11 guías en físico a las instalaciones del liceo e ir a entregarlas resueltas el día que especificado (2 semanas después).
When the quarantine began we studied the last quarter of classes by mail, which did not work very well, since most students could not turn in their assignments on time due to the bad internet connection. So in this new school year they managed to prevent that from happening. Instead of sending the assignments by mail, now you have to go pick up the 11 hard copies of handouts from the school facilities and deliver them once done on the due date (2 weeks later).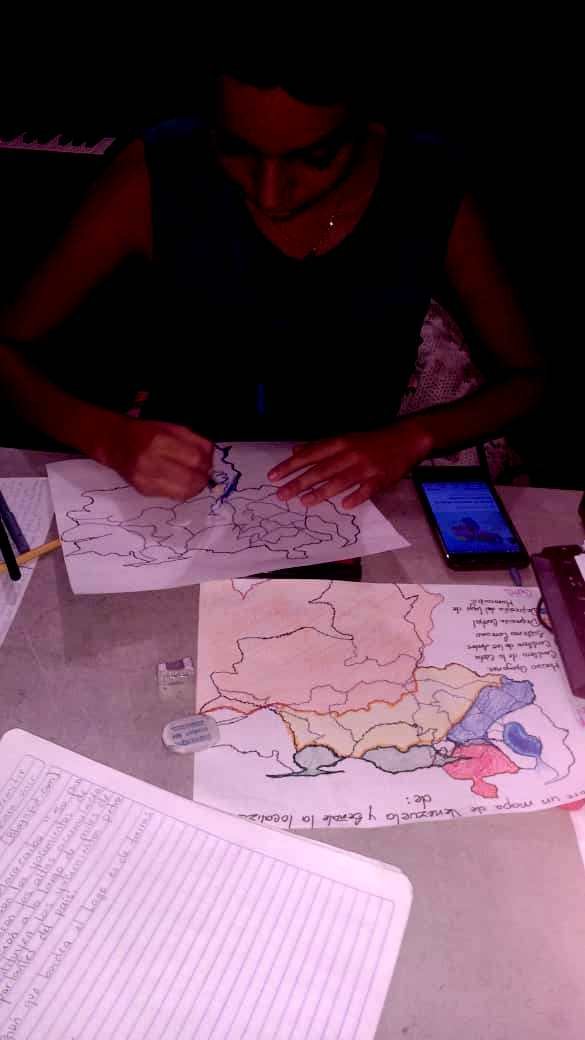 "Rapidez" no es una palabra que usaría para describirme, por más que intento hacer las cosas rápido por alguna razón el tiempo parece acelerarse y cuando me percato tengo 1 hora escribiendo un ensayo. Por eso he pasado estos últimos días con la cabeza dentro de un libro, muchos dirán "eso es normal, siempre estas leyendo", lo cual es cierto, pero leo cosas que me interesan y sin la presión de que van a evaluar por ello.
"Speed" is not a word that I would use to describe myself. As much as I try to do things quickly for some reason time seems to speed up and when I realize I have been working on a short essay for 1 hour. That is why I have spent the last few days with my head inside a book, many will say "that's normal, you're always reading", which is true, but I read things that interest me and without the pressure of evaluations.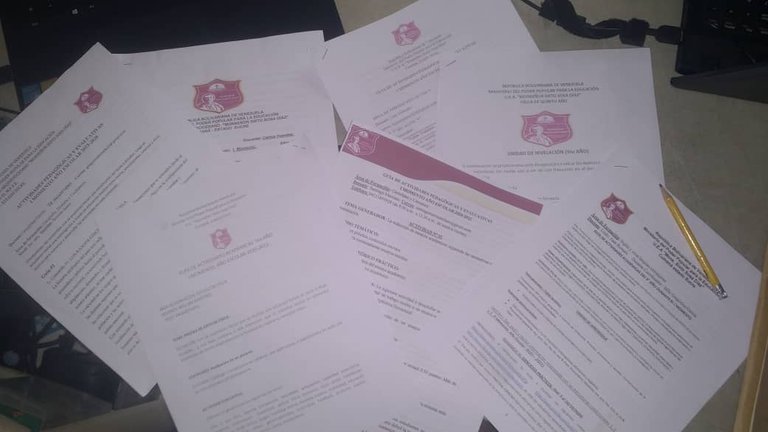 Es un poco estresante pasar todo el día haciendo la misma cosa, y se los digo yo, que cuando estoy pintando hago una pausa para maquillarme, luego otra para ver un video, luego otra para tocar alguno de mis instrumentos (en cuyo caso ya ahí irían otras 4 pausas más), etc. Estar haciendo siempre lo mismo me bloquea, no deja fluir mi creatividad; el no tener el feedback y las explicaciones del profesor en el momento de estudiar el tema del día, me desespera; el no tener la interacción con compañeros de clase me hace sentir mas aislada de lo que ya soy; creo que esto de la educación a distancia no va a funcionar. Por eso no he podido hacer muchos post últimamente, pero no se preocupen, ya hice un horario para compartirme entre mis estudios y Hive, jajaja.
It's a bit stressful to spend all day doing the same thing, and I speak from the experience of being hyperactive. When I'm painting, I take a break to put on makeup, then another to watch a video, then another to play one of my instruments (in which case, there would go another 4 breaks), etc. Always doing the same thing blocks me, my creativity does not flow; not having the teacher's feedback and explanations at the time of studying the topic of the day makes me desperate; not having interaction with classmates makes me feel more isolated than I already am; I think this distance education thing is not going to work. That's why I haven't been able to do many posts lately, but don't worry, I already restructured my schedule to split myself between my studies and Hive, hahaha.

Gracias por pasarte por mi blog
Thanks for stopping by