"We meet so many people in life, but we connect to the heart of very few!" ― Avijeet Das
Hello, and howdy beautiful people of Hive. How are you today? Hoping everyone is safe and doing great not just today but always.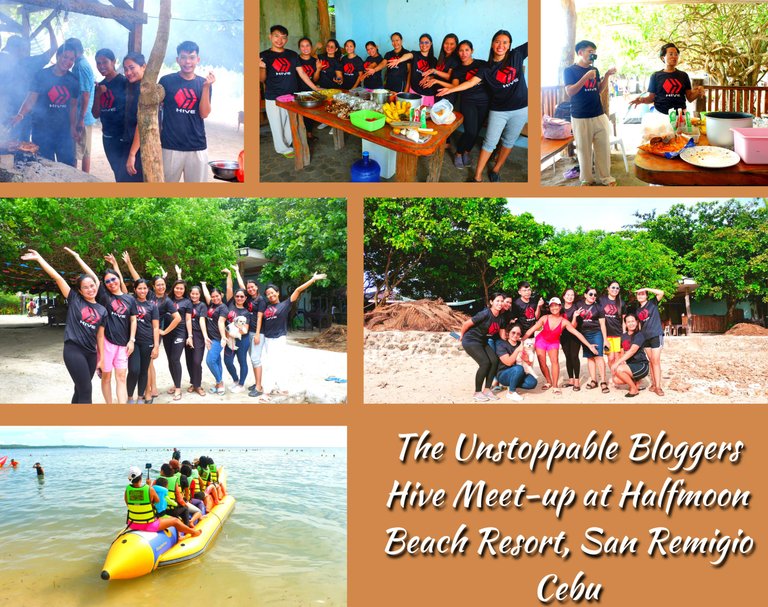 Joining Hive is one of my turning points in life. Being an introvert, joining this platform is a big decision for me. But never did I have any moment of regret joining here, yet, am grateful and blessed that I make a single step joining 5 months ago.
For today's blog, I will be sharing with you how our meet-up come about - the excitement, the preparations, the struggles, the meeting place, the momentous get-together, and the results.
---
Excitement to meet other bloggers...
It was last May 8, 2023, when I was informed that there will be bloggers meet-up on one of the beaches in San Remegio Cebu initiated by @indayclara. At first, I was hesitant to commit because I am not sure if I can come. But because the connections I felt in my heart is strong which signals me to meet other bloggers behind their screen names, I commit and said yes to the meet-up.
Oh, I forgot to mention, I didn't meet @indayclara still because I was on onboard @callmesmile which is her onboard. Another thing that made me super excited about the meet-up is that @indayclara invited @ybanezkim26 to come to this activity, I was a little bit excited to meet them both personally.
---
Preparations for the Meet-up...
With our group chats, @dehai @callmesmile @jobeliever suggested having a printed T-shirt during the meet-up for us to be recognized. Finally, @callmesmile finalized the design of the T-shirt and everybody voted on what color.
A week before the meet-up, those who are sure to come, pledge some food to share with the group. Even for a short period, everyone's counterpart made the activity push through.
---
The struggles and determination...
It was last May 21, 20203, the day of the meet-up. The rain suddenly pours heavily thus making others in doubt to come due to the bad weather. Thus, making @indayclara decide to create a poll on whether to proceed with the meet-up or not despite the bad weather. Gladly, teacher-bloggers are very eager to push through with this activity. The pouring rain will not stop us to come to the venue, instead, we are very much excited to see others despite the weather.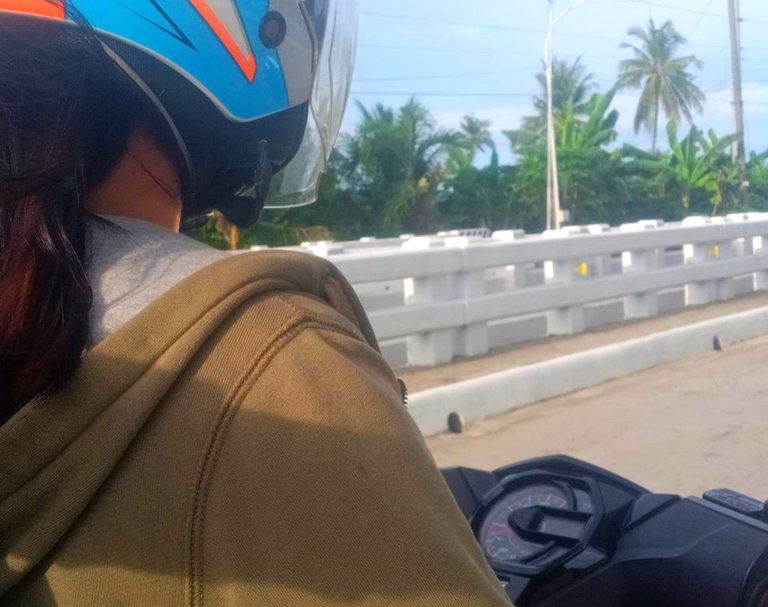 Turning the motorcycle engine on, and preparing our gear for the adventure ride, I and @missjoycee slowly traversed the highway with wet clothes due to the heavy rains encountered.
Before arriving at the venue, we plan on buying some pork chops to be grilled our share, so we stop by San Remegio Public Market.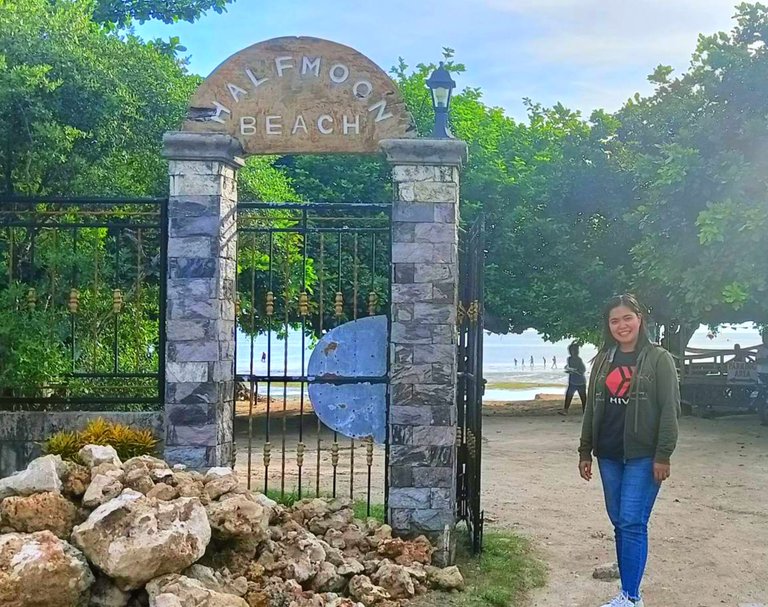 Gladly, we bring extra shirts and shorts and we arrive safe and sound in the venue.
---
The Meeting Place...
We arrive at Halfmoon Beach Resort located at San Remegio in the Northern part of Cebu around 10:45 am, it was about 50mins. to 1 hour travel from my location.
At the venue, we saw the early birds @missleray and @jobeliever. While waiting for others to come, we marinated the pork, to be grilled later.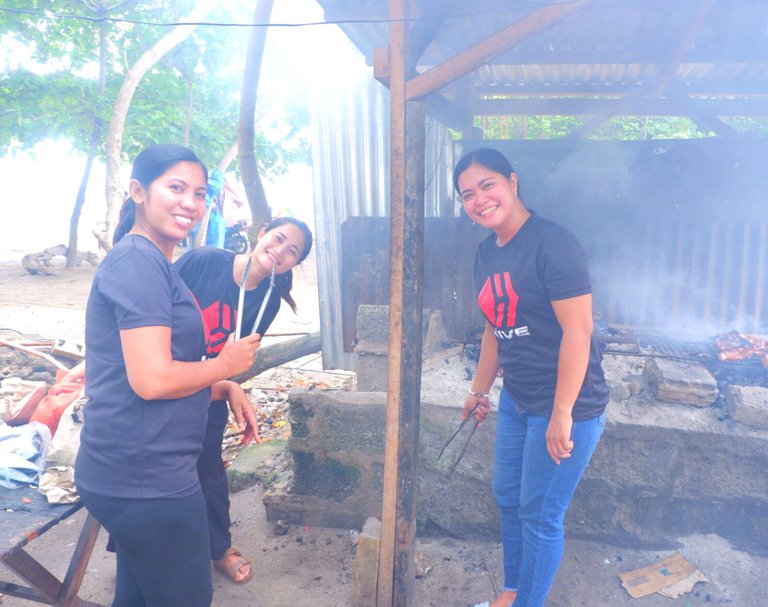 From the left @missjoyce, @jobeliever, @selflessgem
Together with @missjoycee, and @jobeliever, we voluntarily grilled the pork.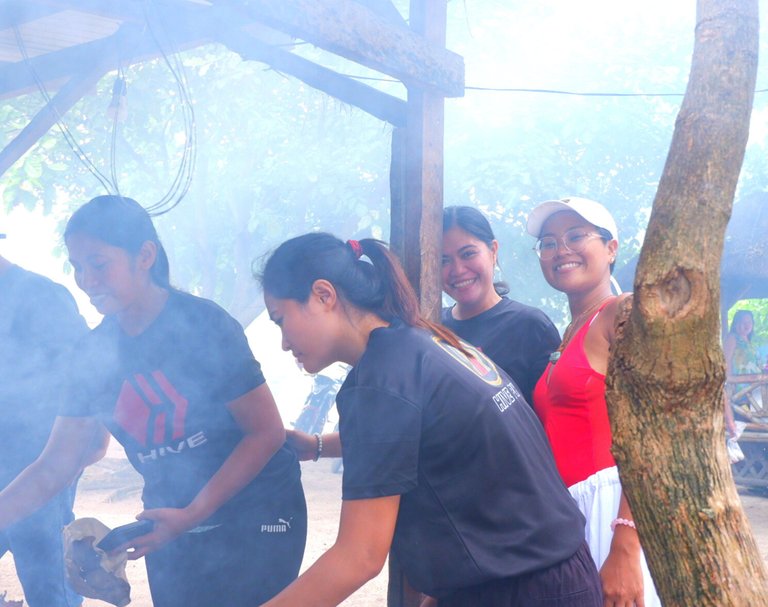 Photo opportunity with the jolliest person @indayclara
After a couple of minutes, others are slowly arriving at the venue bringing with them their food to share with the group. @callmesmile and @simplechalyns brought some fish and hotdogs to be grilled so, we voluntarily grilled the pork, fish, and hotdogs.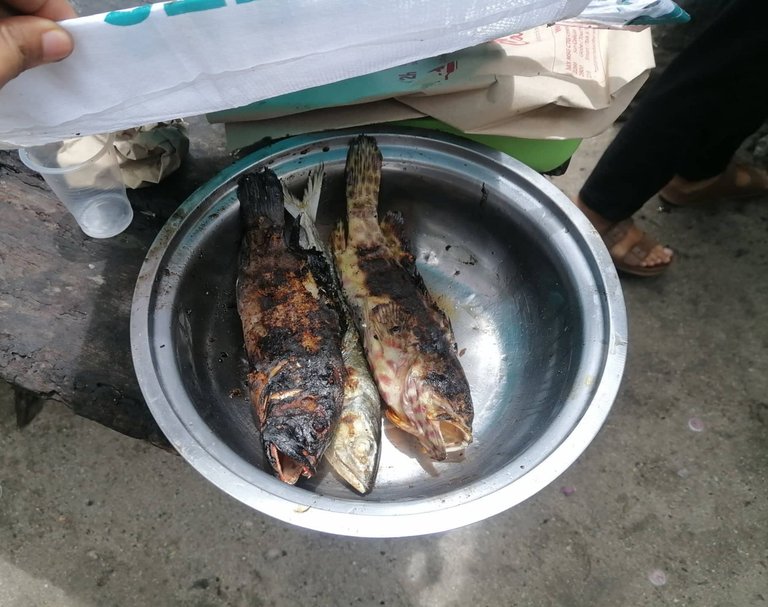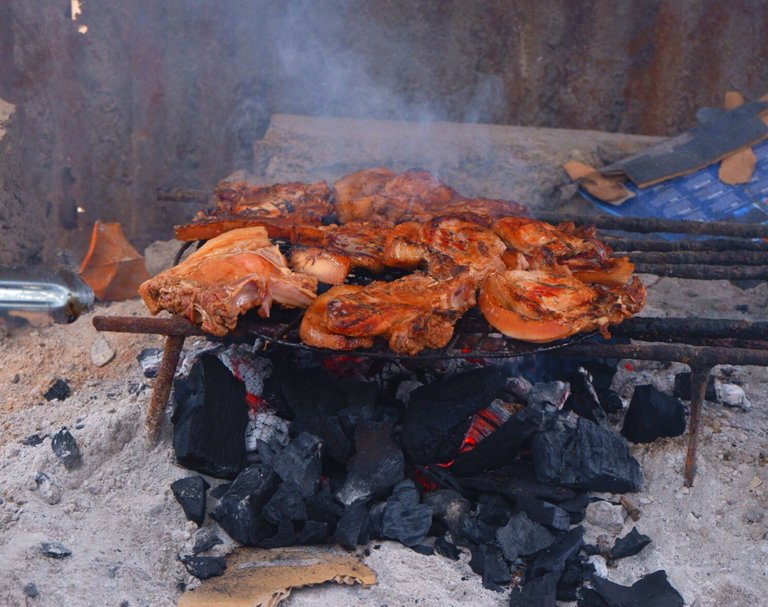 ---
Bonding Moments of the Bloggers...
While we are busy grilling on the side, others are busy preparing the food, arranging the chairs, and slicing the grilled pork chops. Thanks to @missleray and @amoreyl for the chicken, @dehai for the delicious fried spring rolls, @naymhapz for the shrimp, @ybanezkim26 for preparing the flavorful vegetable salad, @indayclara for the rice, @jobeliever for the cucumbers and fruits for the salad ingredients, @mommyjane for the yummy empanada, @simplechalyns and @netswriting for the drinks. It was a sumptuous gathering for everyone.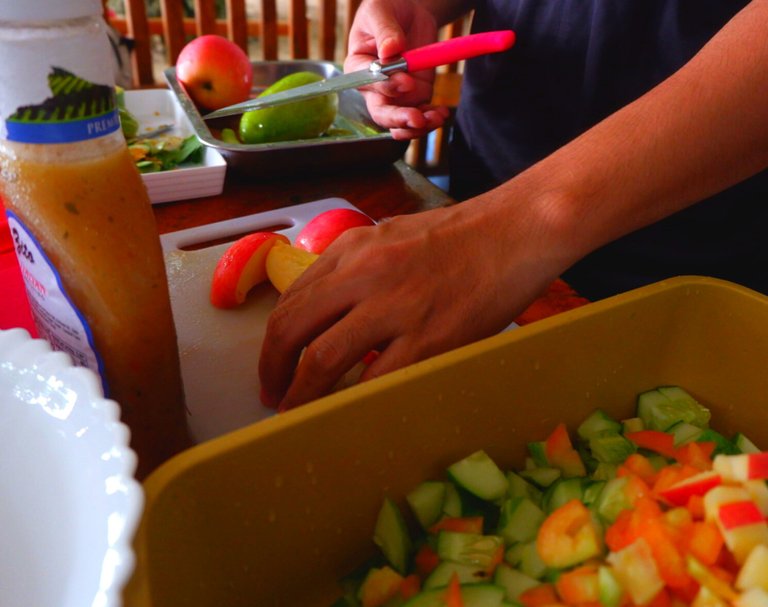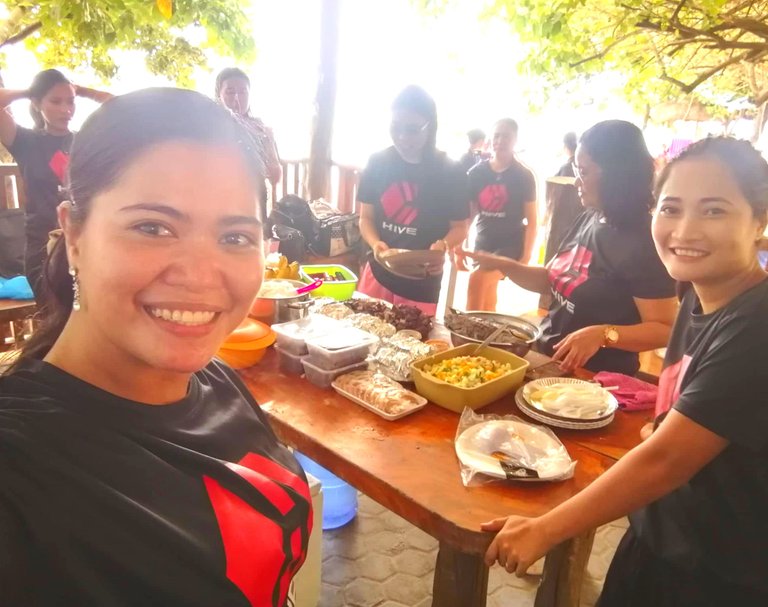 Meeting other bloggers personally is another achievement unlocked for me. At first, I was hesitant with @indayclara and @ybanezkim26 around for my respect for them is too high. I'm afraid I might be left out if I cannot answer questions that they will be raising. But they're not. As the saying goes, do not judge others unless you prove it. They were so friendly and approachable as if you are so close for a very long time. It's a pleasure meeting you both with that down-to-earth personality. You made everybody comfortable with your presence.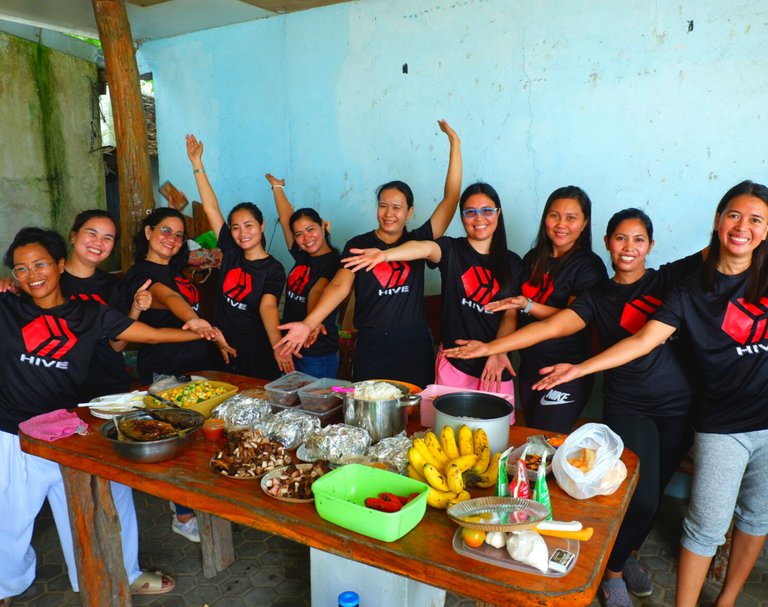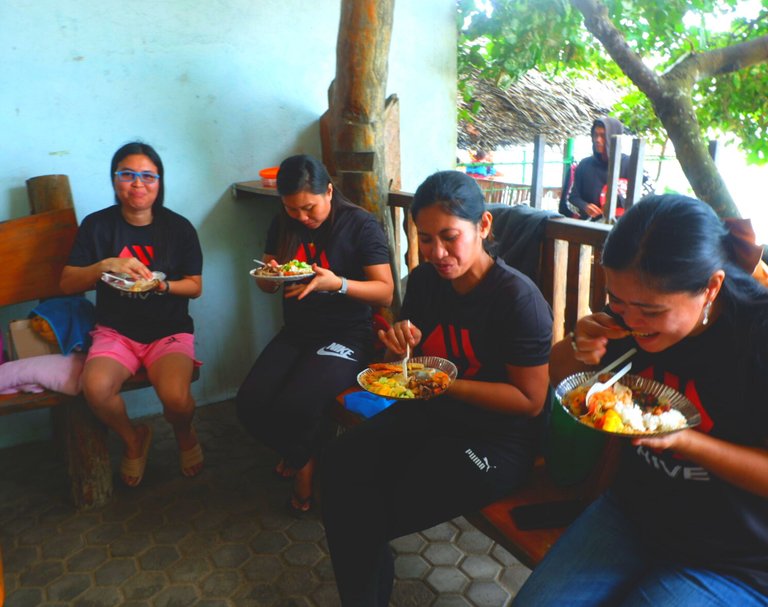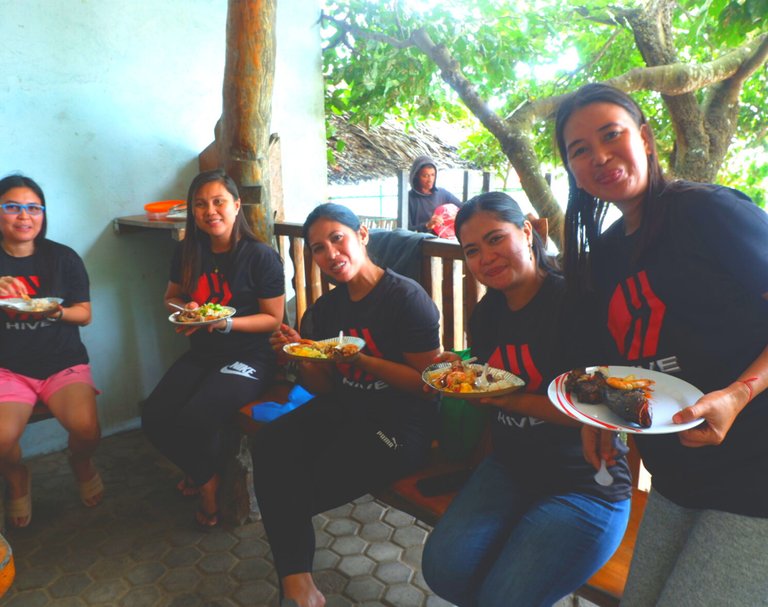 I am very pleased to know each one of the teacher-blogger, the other side of them you will see. No dull moments with them, every minute counts and nurtured together.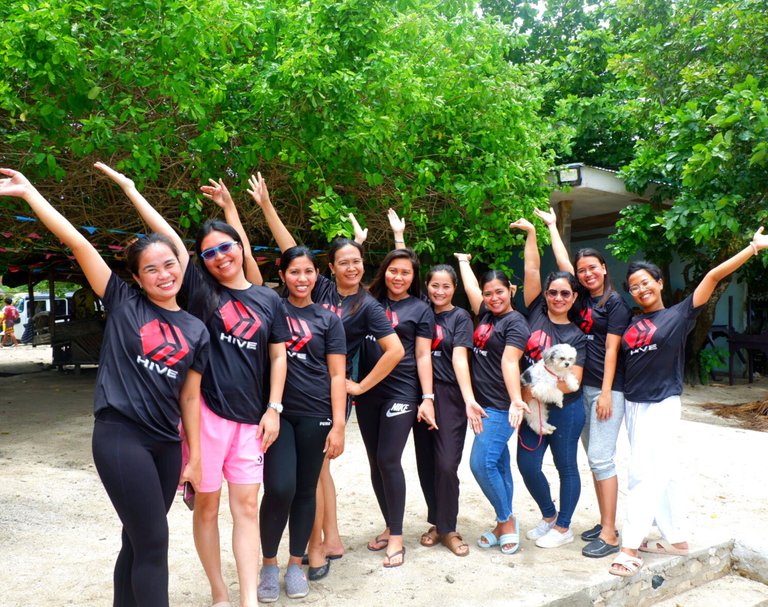 From left to right @callmesmile @missleray @missjoycee @dehai @amoreyl @jobeliever @selflessgem @naymhapz @simplechalyns @indayclara
After having our meal, @ybanezkim26 will give a short but informative talk about onboarding. Before the talk, @indayclara is giving her privileged talk to thank everyone who made it to the meet-up. She is very glad that despite being threatened by the bad weather, still everybody is determined to push through. Both @indayclara and @ybanezkim26 encourage everyone to spread hive to others and to onboard other aspiring bloggers.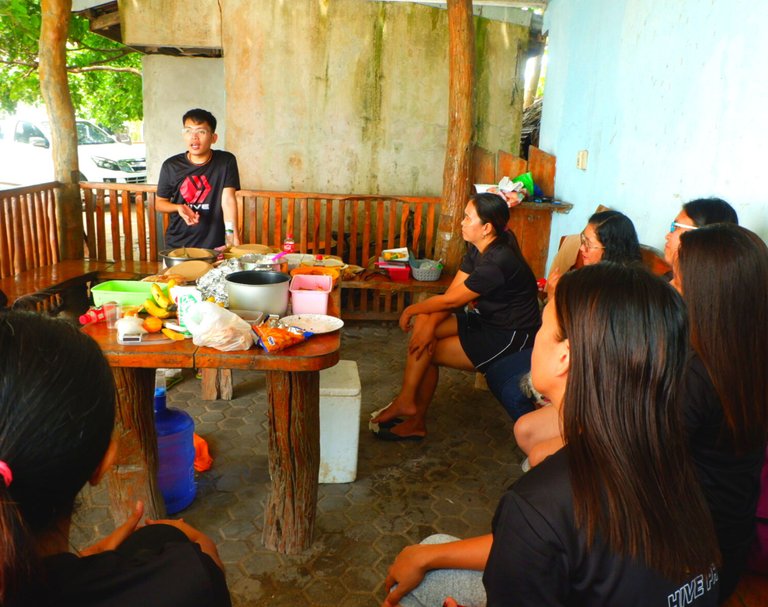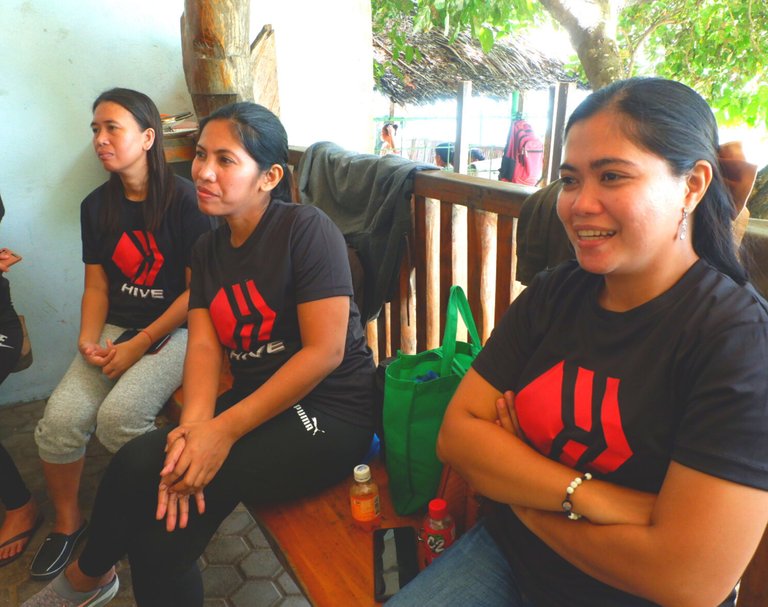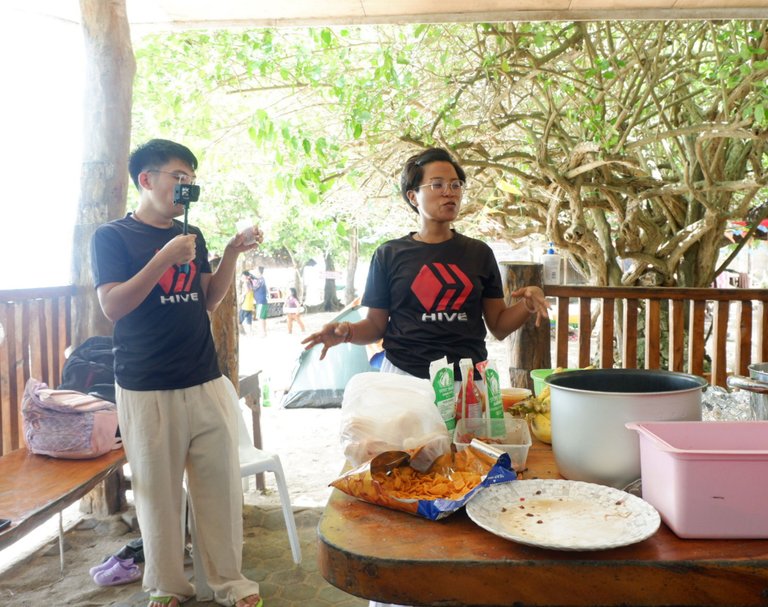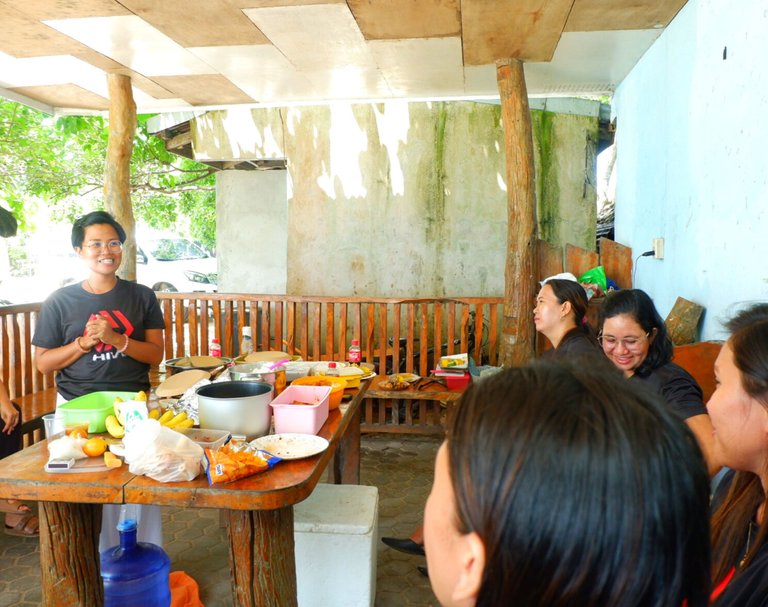 After that short talk, some of us goes for swimming and banana boat riding, which is my first time doing this. We have to pay Php100 or 1.79 USD for about 20-30mins ride.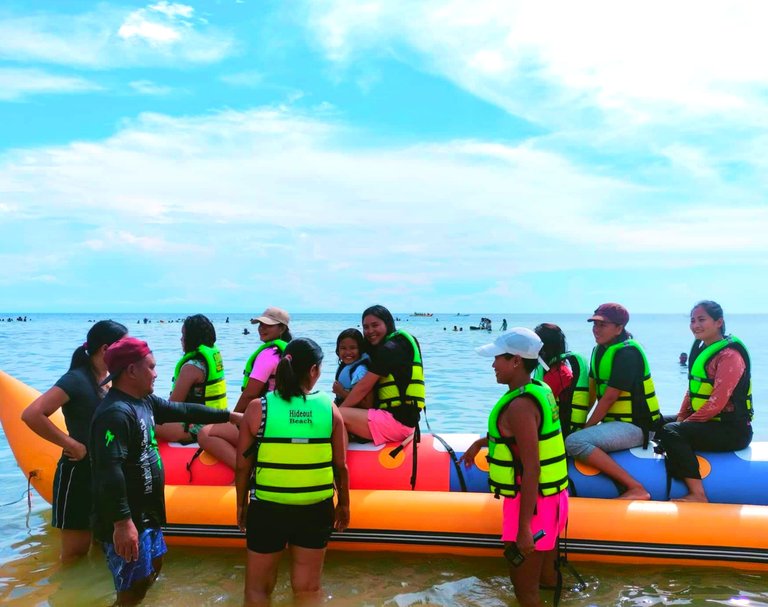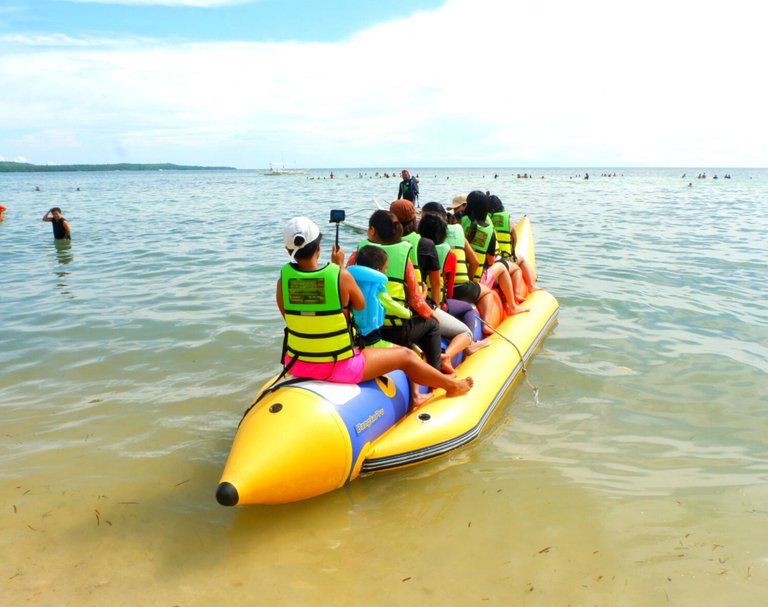 In the middle portion, we made a short stop and let others freely dive. Don't worry you have your lifejackets so you will not shrink. Kids were also enjoying swimming in the water. It was all worth it!
---
The Results...
Being on this platform is a great help. I find my space in the world of technology by sharing my own experiences with others, engaging with them through valuable comments, and learning about other experiences. I truly value this meet-up because by doing this we create a strong bond and camaraderie with other bloggers.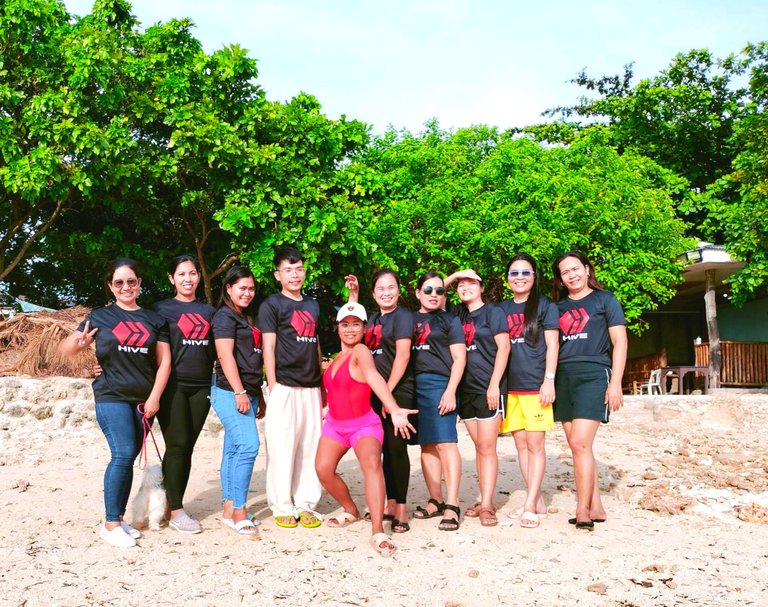 From left to right @naymhapz @missjoycee @selflessgem @ybanezkim26 @indayclara @callmesmile @mommyjane @jobeliever @missleray @dehai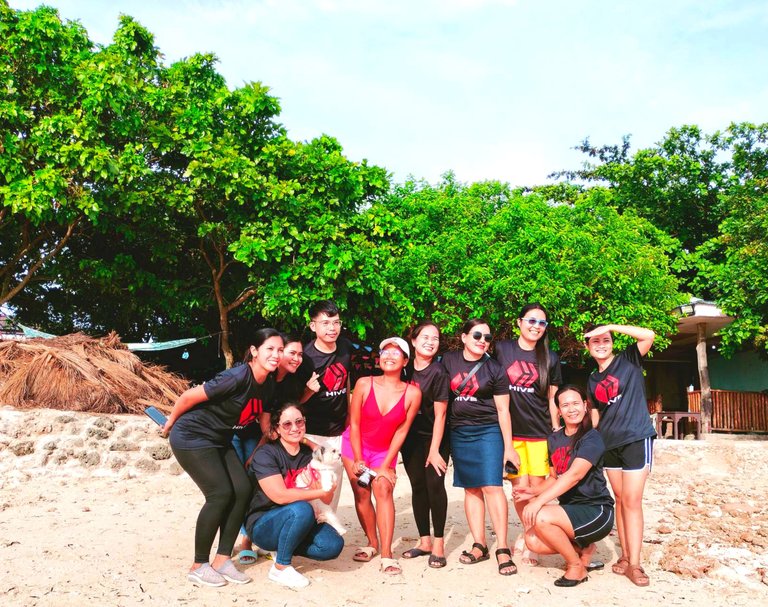 ---
Indeed, that was a full-blast first-time meet-up. Everyone shares a genuine smile on their faces. I enjoyed so much in free diving during the banana boat riding.
I am so grateful to be part of this community, making new friends. We get to know different people and we learn a lot from each of them.
Hopefully, we will have another meet-up together with other bloggers out there.
Have a nice day everyone!
---
Thank you so much dear Hive friends for taking the time to read and upvote my blog. See you on my next blog. Keep safe everyone!
>Lead images edited through Canva.
>Most of the photos were shared from @indayclara's cam.