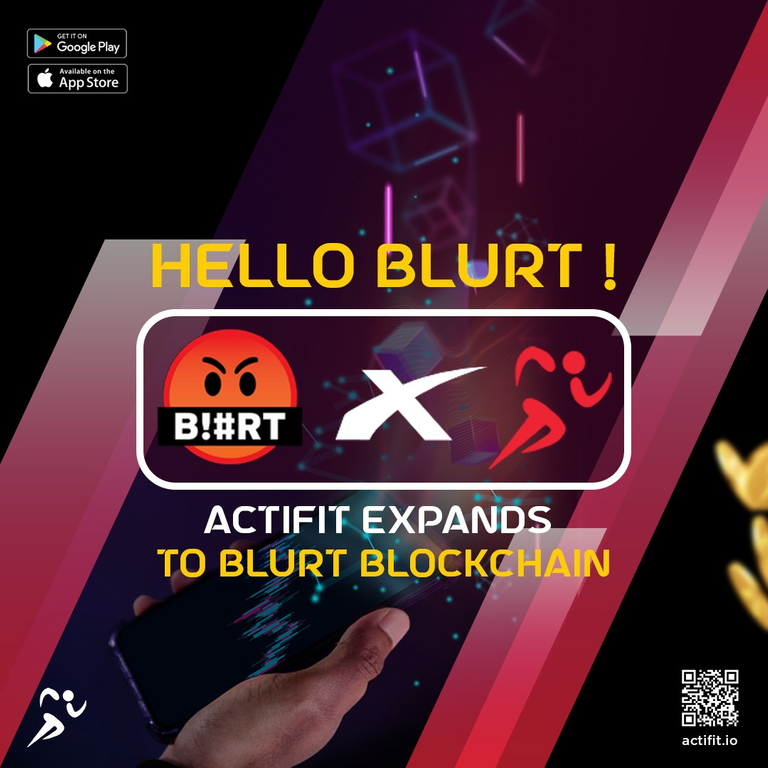 As we announced 2022 the year of growth, it brings us great pleasure to announce the expansion of Actifit onto Blurt blockchain!
We have been looking at blurt blockchain for a while, have had discussions with the founders, and noticed growth taking part with great plans unfolding. It made sense for Actifit to expand its user base onto blurt.
The integration will not change the inner workings of Actifit, yet it expands them.
Actifit remains active on hive blockchain as its core blockchain, and the support for Steem continues, with posts now going to all 3 chains.
This provides our users with a wider audience, more people to interact with, but also Blurt rewards. Actifit account on Blurt is still small, yet we intend to grow it and increase our user rewards as time progresses.
What do you need to do?
If you are a pre-hive fork user, most likely nothing! The integration will kick off automatically following this announcement, whereby your actifit reports will go to all 3 chains.
You can double-check to see if you have a Blurt account by visiting the main front end https://blurt.blog/@USERNAME (replace username with your username)
If you do not have an account on Blurt or on Hive, you need to set one up with the same username.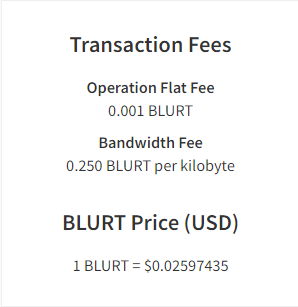 Transacting on Blurt costs fees (small ones). You need to have a minimal amount of Blurt to be able to post. Check screenshot from blurt.blog showing current fees
---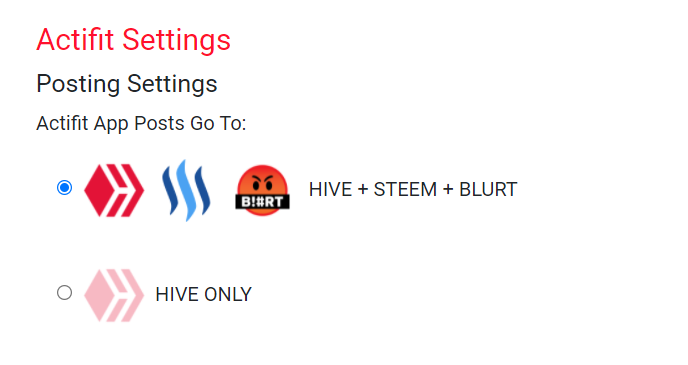 Disabling posting on Blurt via settings (currently you can do so by heading over to actifit.io/settings, and you can disable both STEEM + BLURT or enable them).
---
Next Steps
Blurt has its main blogging site at https://blurt.blog, so you can spot your blurt actifit reports there.
As actifit features a front end for Hive and Steem, we plan to expand the interface to support Blurt posts as well. This will be part of a phase 2 integration.
We also plan to have tighter integration with Blurt, enabling blurt account creation, wallet, BLURT balance and more.
We are also working on setting up a witness node for Blurt, in support of the chain, as we already do with Hive and Hive-engine. We will officially announce it as it is ready as well, mostly within this week.
Let's GO!!