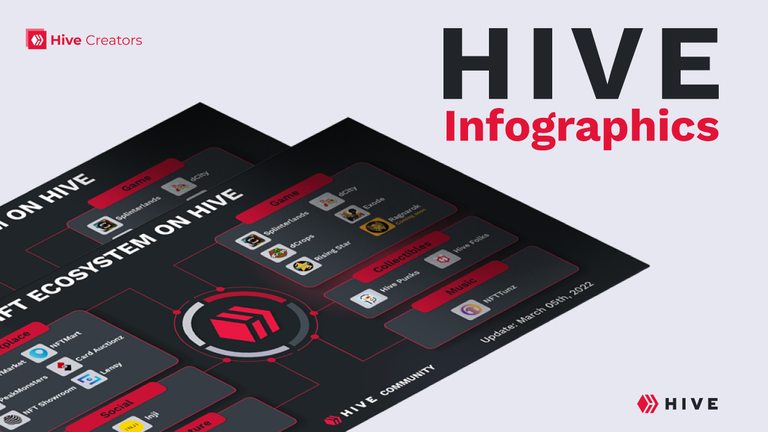 ¡Hi, Hivers!
Some time ago we started to make a series of infographics to help promote Hive on digital media in order to show some relevant aspects of the Hive blockchain. We think that this kind of information adds a lot of value and generates interaction.
In the search for information to make new infographics, we decided to make 3 and they are the following:
Hive and top blockchain comparition
Web2 vs. Web3 (Social media)
NFT Ecosystem on Hive
To generate these infographics, we had to research and verify the information; during this process, we realized that in the blockchain or crypto world, information is not democratized, and it isn't easy to verify without testing the platform.
While making these infographics, we received suggestions and feedback from the community through different initiatives on Hive and Twitter.
Also, through @guiltyparties, we received feedback to improve some elements of the infographics.
The updated infographics are shown below: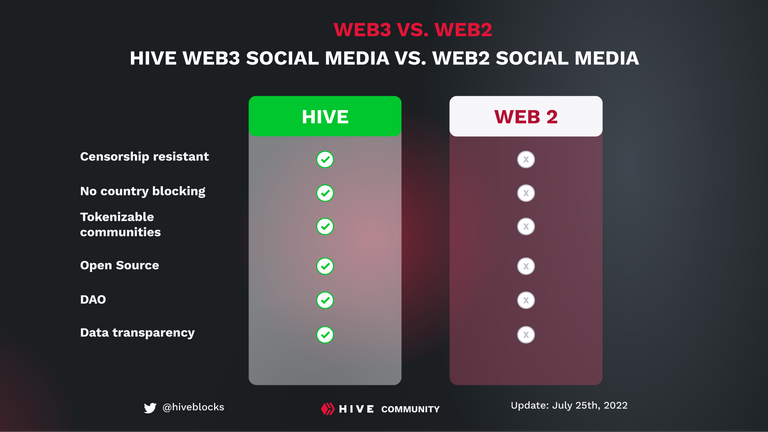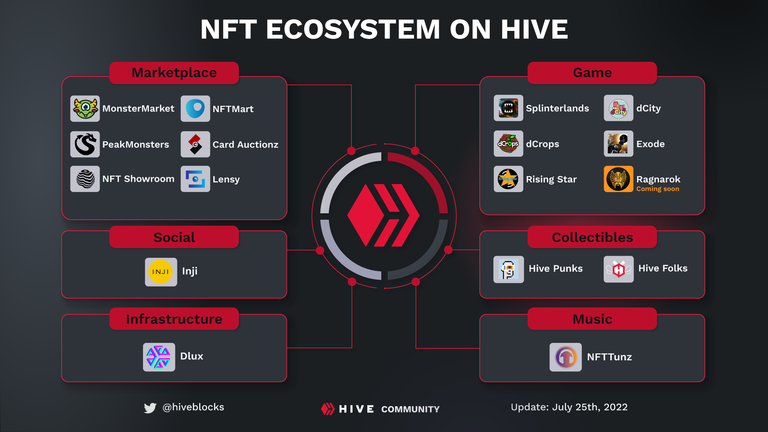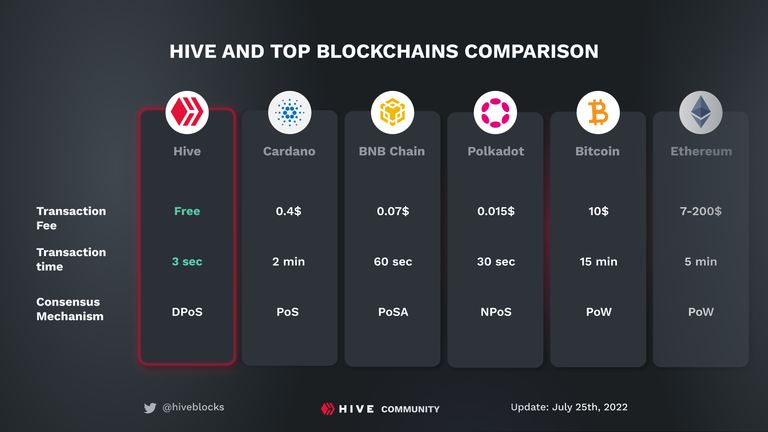 How to use these infographics
Use them on any social media or website; it is not necessary to acknowledge authorship; it is free to use, but try to use sales pitches that fit the values of the community.
Provide ideas for new infographics:
We want to know some ideas about infographics related to HIVE or that add value to the ecosystem, so you can leave in the comments your ideas, and we will choose the most relevant ones.
Upcoming infographics to be developed:
Description of HBD as a stable coin in Hive.
Initial token distribution comparing Hive with other blockchains (Suggestion by @theycallmedan).
Additional information
For this type of infographic, we have allocated funds from the recent proposal to the DHF to incentivize those who work on these infographics.
Upcoming actions of Hive Creators:
In the next few days, we will make our first report related to the proposal submitted to the DHF since the distribution of funds was recently completed, and we will start with most of our activities.
---
Why Hive Creators?

We want to support with marketing work the growth of the Hive blockchain and contribute with brands in the Hive ecosystem to adapt and take the first steps to generate strategies that connect with their business objectives.
Twitter