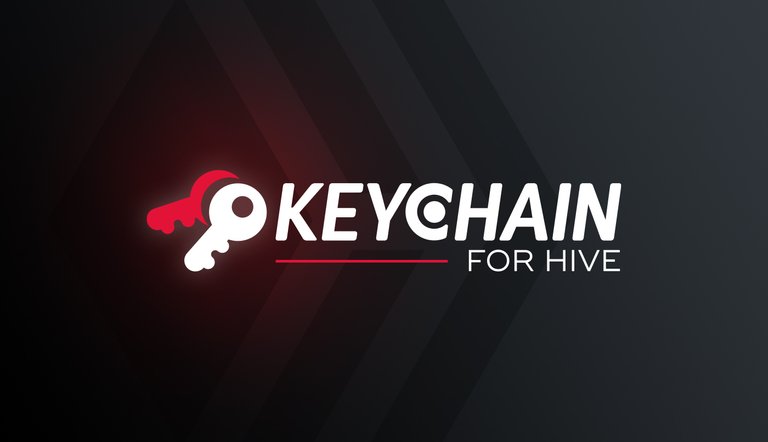 It's been a long time coming and involved a lot of coffee and edge-case hunting, but we can finally release the Beta version of our token swap feature!
For now, this feature is only available on Keychain Beta (a separate extension from Hive Keychain). We will release it into the main extension as soon as we're confident of its stability.
What it does
"A new swap service, big deal!" you're thinking.
Well, it is!
With Keychain Swap, you can not only swap HIVE to HBD, or DEC to SPS, but you can also make swaps involving multiple steps, between Hive Layer 1 and Hive Engine.
For example, you can swap HBD for SPS in a few seconds, while making sure you are using the best provider at each step:
HBD to HIVE: L1 internal market
HIVE to SWAP.HIVE: chooses the cheapest over multiple providers
SWAP.HIVE to SPS: uses either the internal market or liquidity pool, depending on current prices
How it works
After initiating the swap on Keychain, you are given an estimation of the resulting token amount and can choose your slippage.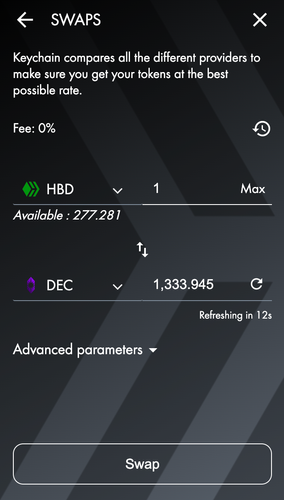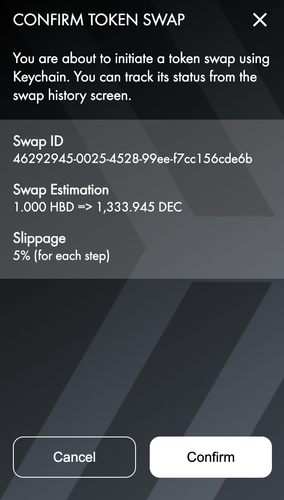 /!\ The slippage is defined for each step, and if it is exceeded, the current token is returned to you. (eg. while doing DEC -> SWAP.HIVE -> SPS, it is possible that you receive SWAP.HIVE if the price of SPS moved out of your slippage range.) Slippage is enforced within the broadcast for every step, except for buys/sells on the Hive-Engine internal market because that function does not exist. Instead, we make a new estimation just before making the order. It is thus possible, but unlikely to exceed the slippage. We will work to add this feature to Hive-Engine market operations in the future.
A transfer is made to @keychain.swap, which starts processing the different steps of your swap. The resulting token is then sent back to you, minus a small fee. For the coming months (Beta, and production launches), there will be no fee at all!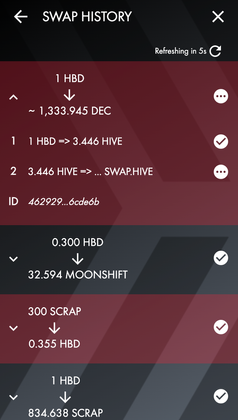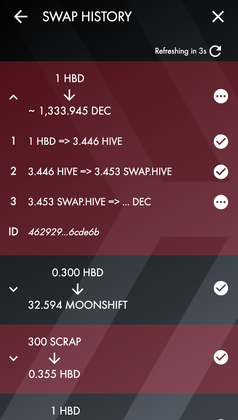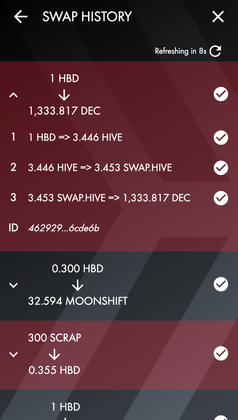 You can follow each step from the swap history page, as well as its overall status.
A simple swap takes only a few seconds, while a more complex one (eg. HBD to SPS) can take up to 30 seconds to complete all the steps.
Help us test it!
We've done tons of tests and kept improving the service for months. That being said, the final test is being actually used by the community.
For this, you need to download a separate extension that we use to release Beta versions:
Open Hive Keychain > Settings > Accounts > Export
Go to brave://extensions/ or a similar extension page for your browser
Toggle off your current Hive Keychain extension
Download Keychain Beta
Use the same password and import your accounts from the file you've downloaded previously
Have fun swapping tokens
Contact us on Discord (see below) in case you find bugs.
When you don't want to test anymore, toggle off Keychain Beta, and toggle on your regular Hive Keychain
Discord
To communicate with us, report an issue, or become a Beta tester, join our Discord by following this link, and talk to us in the #swaps channel.
Or scan this QR Code :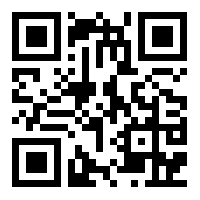 Team
@stoodkev : CEO - Witness
@cedricguillas : CTO - Witness
@theghost1980 : Front-end Developer
@manuphotos : Community Manager
@yabapmatt : Advisor - Witness
---
Support Hive Keychain development by voting for our proposal on PeakD or with HiveSigner.