Some people who read my posts on a regular basis will know that for some time now I have been looking for a J.O.B...
A 'real' job... Or so my sister would call it. You see, I've been freelance writing and translating for some time now, and my family never thought of it as a real job. The fact that I was paying taxes like everyone else didn't seem to matter.
When I had my business in Holland (hypnotherapy for pregnant women and birthing pools) and then moved to Ireland and tried to start the same thing here, things were a bit harder. Again, my sister told me: to 'just' get a real job.
What she meant is a job that pays the same every month, with maybe a pay-rise after some years...if you're lucky.
My problem is that I don't work well when people are looking over my shoulder and I respond very badly to interference from others when I know that I've done the job right. I guess I've always been the type to be self-employed, be my own boss.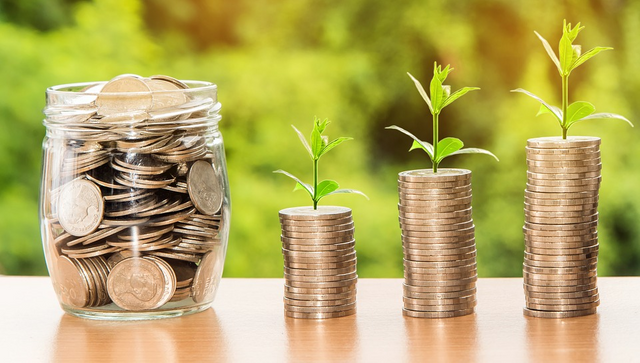 Source
I've always landed on my feet, even though it wasn't always easy, but because of this way of working and living, I have been able to stay at home and homeschool the kids, instead of sending them off to learn with strangers.
But the last few years, especially after the crisis hit Ireland, it's been extra tough. Always having to run after people to pay me was getting on my nerves and working for agencies that wanted to keep the majority of the money for work others did for them, was not working for me anymore. So a few months ago, I decided to start looking for a job...anything really.
Even just temporarily. But without any luck. Some applications made it to the next round, but then were either dismissed, or it wasn't a good fit from my end. And then inspiration happens...
When it flows...
That should be my motto. Sometimes. Sometimes I have great ideas, but then get stuck on the whole operation and how to even start it. Also, money is an issue if you want to get things done. That damn money.
Well, it's funny how things turn the complete other way and suddenly that lack of money becomes a new source of money.
Confused? OK, here we go.
Like everyone else, I sometimes run into some financial issues. The car I was driving is a great car, but it's old and old usually means high maintenance. She's never let me down (it's German-made, what can I say?) but passing tests is another thing.
I've thrown quite some money at its repair. Money that I didn't always have lying around.
Since I am a foreigner in Ireland I have never built up any good (or bad) credit rating here, so banks wouldn't even touch me (not that I want to deal with any of them). But there is this money lending company here that will lend someone (basically anyone) up to 600 Euro against very high interest. On every 100 Euro, you pay them 30 Euro interest. Yes, this seems like a lot overall, but trust me, they're a life-saver if you are in the same kind of situation as I am.
Aside from that, you build up a credit rating and they are always willing to work with a person if they can't pay the agreed amount, without adding more money to the total. It works for me. They're not loan sharks that will blast your knee caps for not paying hehe. Thanks to two loans from them, I actually managed to get a low-interest loan with the credit union last year, making life just that little bit easier sometimes.
I had an ongoing loan with this company, paying them 30 Euro a week. The woman comes to my house to collect every week. A few weeks back she went on a holiday for 3 weeks and a colleague was supposed to fill in for her.
He never did. So three weeks went by where I had the money ready to go, but no one to give it to.
When she returned, I asked her about it and she told me that there had been some issues at the office and some miscommunication. It was as if a hammer hit me in the head, and I asked: "Are they looking for staff?"
Well, the hammer had hit right, because indeed they were.
Long story short: she got the ball rolling for me and a few days later I received a call from her manager.
Yesterday morning I met with him, we got on well, and I got the job!
And the best thing about it? It's a 'real' job, but I will be self-employed! How's that for ya?
The area I'll be working in is one I know very well and the guy before me just retired, after 17 years there. That should tell you something. I'll be working 2.5 to 3.5 days a week, I can make my own time schedule anywhere from 10 a.m. to 9 p.m. Monday to Saturday, and since I'm self-employed, I can also take a holiday whenever I please. The people that I know and work with them all seem to be happy, so that's a good indication. And last but not least: I'll be making about 3 times as what I have now, without having to put in the same hours. I can even say that my newer car that I bought recently, comes in quite handy now too. See how this flow works for me?
I see crypto in my future
First of all, I will obviously tell all my colleagues about crypto as soon as I feel comfortable to do so.
And of course, I will be buying WAY more Steem and other crypto as soon as I can.
But the best part? Steemfest here I come!!!
Thank you for reading!