Short version
As of Thursday 12th September 2019 0:00 AM (Midnight) UTC, SmartVote Services will be terminated. @smartvote will stop upvoting. Our members can start un-delegating their SP and we will refund purchased SmartVote Shares (SVS) as soon as possible.
2019-09-17:
We have now refunded members who have purchased SVS.
Long version
SmartVote Services was launched in August 28th 2018. We were aiming at offering a delegation-based upvote service that rewards quality authors with 10x their delegation: delegate 1000 SP and we will use 10 x 1000 = 10 000 SP to upvote your content daily.
In order to be able to keep our promise, we also need to rent extra SP on a regular basis using our curation rewards and using contests run by @angelinafx, founder of the SmartVote.
The daily upvote of our members' posts was a manual process done by a human being every day at specific time through a dApp custom built by Steem Witness @quochuy.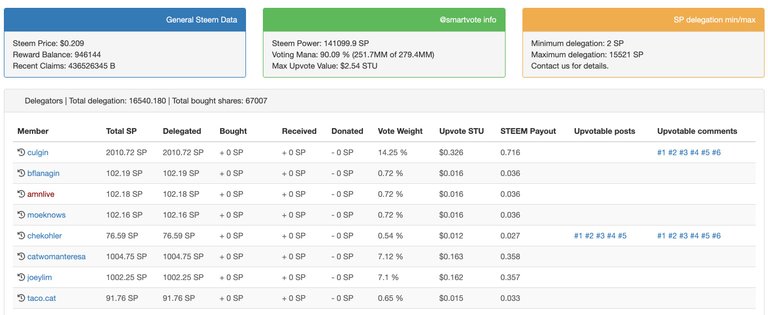 Among the features of the admin interface:
talking to the Steem blockchain via its API and also via a custom Hivemind node and parsing delegation and transfer MEMOs.
auto-enforcement of restrictions such as character count for posts and comments or bonuses from various campaigns such as the use of SmartVote promotional banners.
auto-detect blacklist from @steemcleaners and other known blacklists
auto-calculate delegation, SP allocation, SVS purchases, STEEM payout etc...
a post preview pane also shows up to allow manual review of posts and comments with the ability for the admin to enter a Private Active/Private Key in order to perform an upvote or transfer.
Steem Keychain was also integrated to provide a safer way to perform admin tasks and would replace any feature requiring an private key.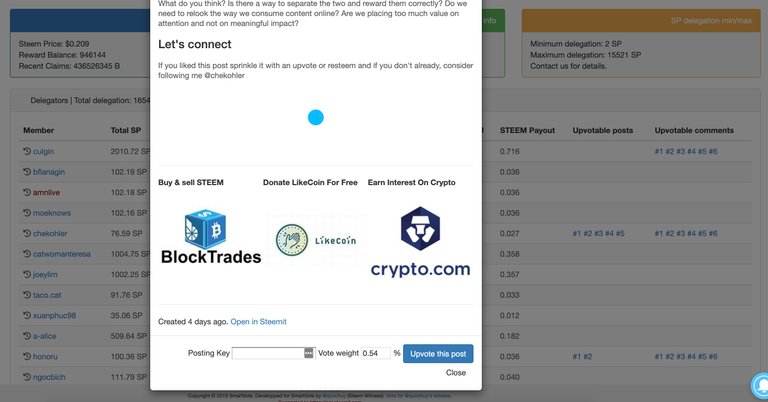 So after a year of operation, with the recent changes introduced by HF21/22, we have decided to cease operation and shutdown SmartVote Services. The curation rewards having dropped we were feeling that our upvote values were not up to our standard and our members with small delegations were getting nothing out of it. Additionally, as our SP leases have expired, new contracts had to be signed but the price was not attractive anymore, putting pressure on the team to find other ways to fund the service.
It's with sadness and regret that we have to announce that SmartVote services will be terminated in few hours.
Thank you to all who have trusted us.
The SmartVote Services Team.